Better than Napa? A True Hidden Gem: Tri-Valley, California
This blog post is in partnership with Visit Tri-Valley; however, all opinions are my own.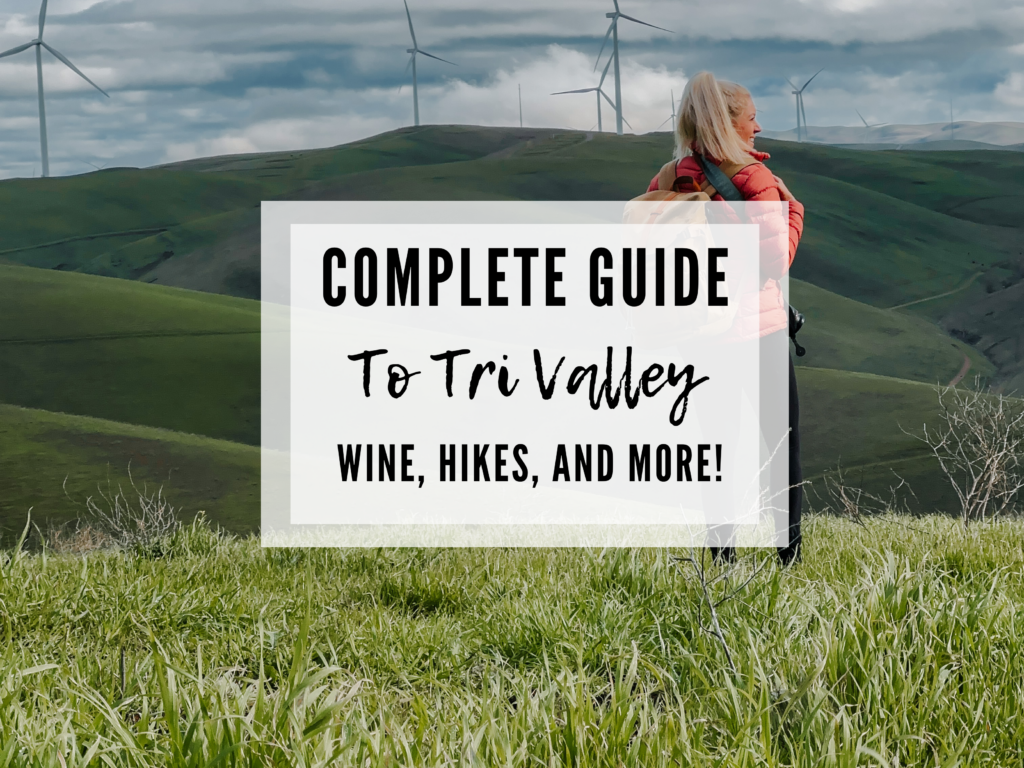 The Tri-Valley area is actually nicknamed "the sunny side of the bay." Located just 35 miles east of San Franciso, Tri-Valley boasts an attractive scene with lots of things to do including visiting the wine country, tasting globally inspired cuisines, and even road-tripping through the hillsides.
Despite living in San Francisco for nearly 5 years, I didn't know much about the Tri-Valley area. Regardless of hearing tales of the beautiful hillsides, this area has to offer I had yet to visit until this past spring.
The Tri-Valley area remains a hidden gem in California as it straddles both Alameda and Contra Costa counties and includes the cities of Livermore, Pleasanton, Dublin, San Ramon, and the town of Danville. It is the perfect location for a weekend getaway or even just a day trip from San Francisco.
Read more below to find out about the best things to do in Tri-Valley to help make your experience even more memorable!
HOW TO VISIT
Getting to Tri-Valley, California is simple and easy! Hop on a flight to either San Francisco (SFO) or Oakland.
If you are heading up from San Diego, it is just a quick 1-hour flight, so sit back, relax, and enjoy the views as you fly over the Golden Gate Bridge.
Upon arrival, I highly recommend renting a car. Most of the places listed in this things to do in the Tri-Valley article will require you to drive to them.
WHERE TO STAY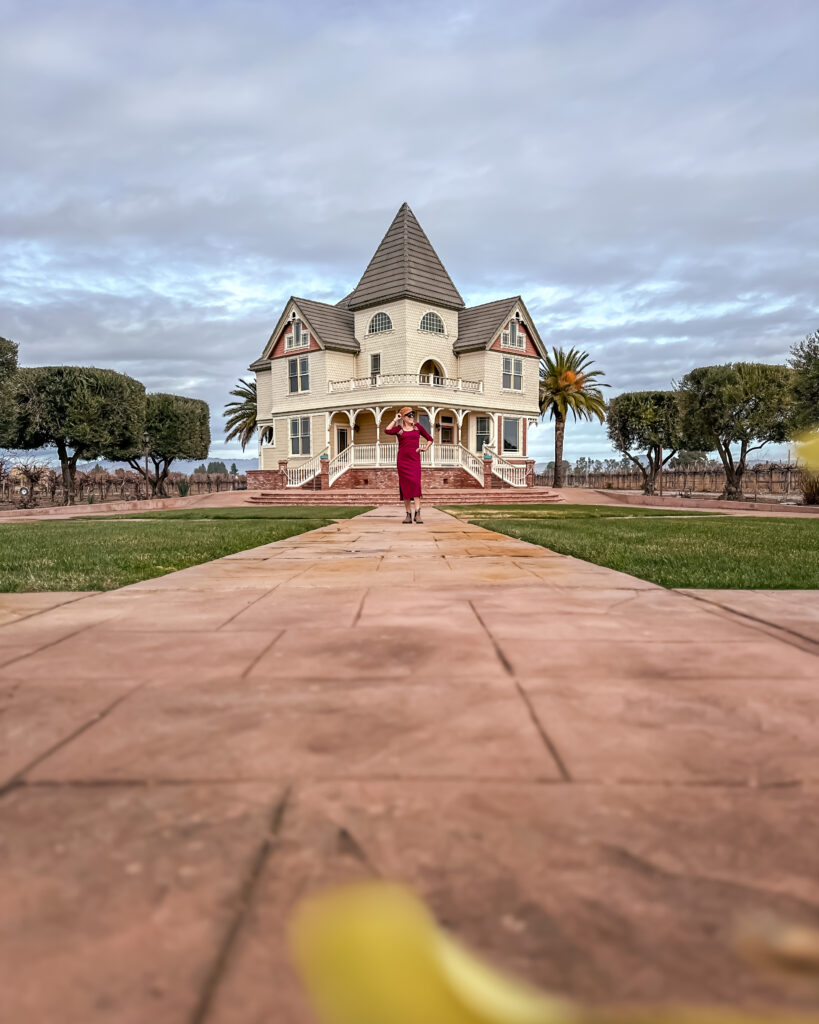 I personally stayed in a very central location at the AC Hotel in Pleasanton. It was conveniently located to everything I did which made for a quick drive to each location. The AC Hotel features large, updated contemporary rooms, a pool deck with cabanas, a fitness center, and a sleek lounge bar that also serves breakfast in the morning.
If you are looking for a lit more classy stay, then I recommend The Purple Orchid Wine Country Resort and Spa. This will not be as centrally located; however, it is higher end and will give you close access to the wine valley as it is in Livermore.
It is always wise to book your hotel in advance! Here are a few more great options that are conveniently and centrally located in Tri-Valley.
Residences Inn by Marriot Pleasanton: Blends stylish luxuries like granite countertops & 37 inch HD plasma TVs with the comfort you expect from the hotel
Four Points by Sheraton: From the patios and balconies, guests can enjoy the soothing sights and sounds of the lagoons, waterfalls, and fountains that grace the hotel's 10.5-acre grounds.
Hyatt House Pleasanton: HYATT house is the alternative to typical hotel accommodations. There are separate spaces that allow you to live as you might in your own home.
Here you can find a full list of great hotels in the Tri-Valley area.
THINGS TO DO IN TRI VALLEY
Much of the Tri-Valley area actually captures the essence of California.
From cute cafes to rolling hills to cultural experiences you will find a multitude of activities and things to do in Tri Valley. This is truly an adorable town.
You can also ride a wine trolley, rent an e-bike, or take in the spectacular panoramic views from the top of Mt. Diablo.
There are lots of nature activities just as much as there are relaxing activities! If you visit in the spring you may be greeted by rolling green hills that make you feel like you are in Ireland. Visiting in the Fall? Plan to pack your cutest flannel as the trees lining downtown Livermore will have you awe-struck with the fall colors.
HIKE IN THE TRI VALLEY AREA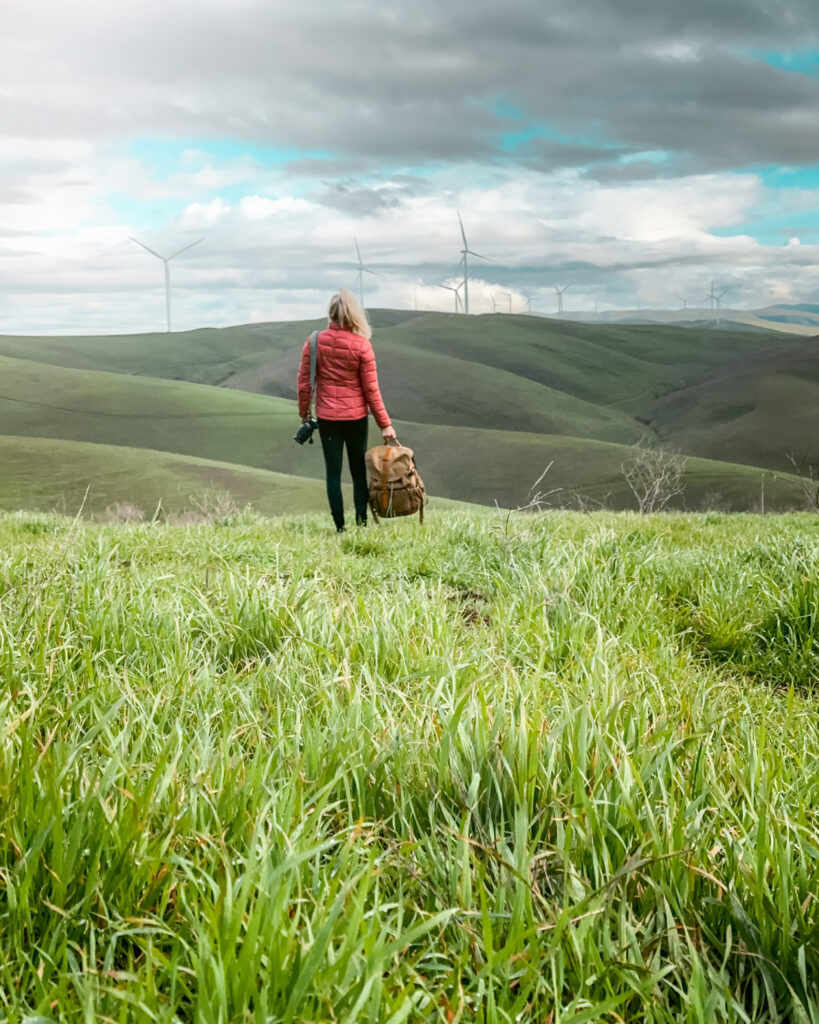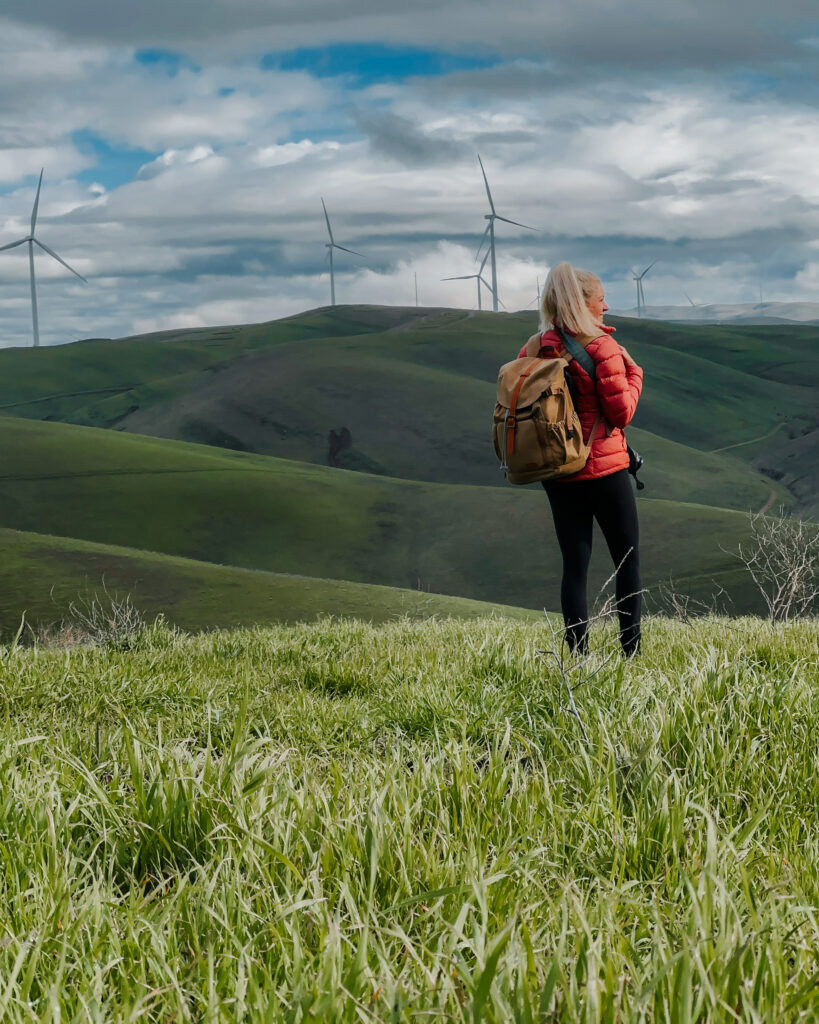 Being an active person is my kind of thing as you all know! There is a multitude of state parks and hiking options all across the bay, but especially in the Tri-Valley area. Considering the Bay area can get a lot of rain it is always best to check trail closures prior to embarking on your adventure.
I personally visited two parks during my visit: Brushy Peak Regional Preserve and Mt. Diablo State Park. Both were absolutely stunning!
Brushy Peak Regional Preserve is a bit of a hidden gem! To access this preserve you drive down a dirt road through the rolling hills of Livermore. Upon arrival, you will find a dirt parking lot as well as one bathroom stall.
This preserve offers lots of opportunities for hiking and biking! Dogs are also allowed here on a leash! I personally did the west side loop trail and it was beautiful!
The second park I visited was Mt. Diablo State Park. Driving up to the summit was INSANELY beautiful, but also quite terrifying haha. It is about an hour of driving on windy roads with tight curves and steep drop-offs. If you get car sick, this might not be for you.
Unfortunately, I was unable to make it to the top of the summit; however, the pictures look beautiful! It began to hail on me and the fog was so intense that I was a wee bit too scared to keep going.
You will have to watch my full youtube video when it is posted on the mini anxiety attack I had driving up this road by myself IN HAIL!
Another great park that was unfortunately closed while I was visiting is Del Valle Regional Park. This park offers beautiful views, hiking, and a lake you can even swim in. If I ever go back I will most definitely be visiting this park.
Don't miss out on the entire list of parks and trails!
BEST RESTAURANTS TO EAT AT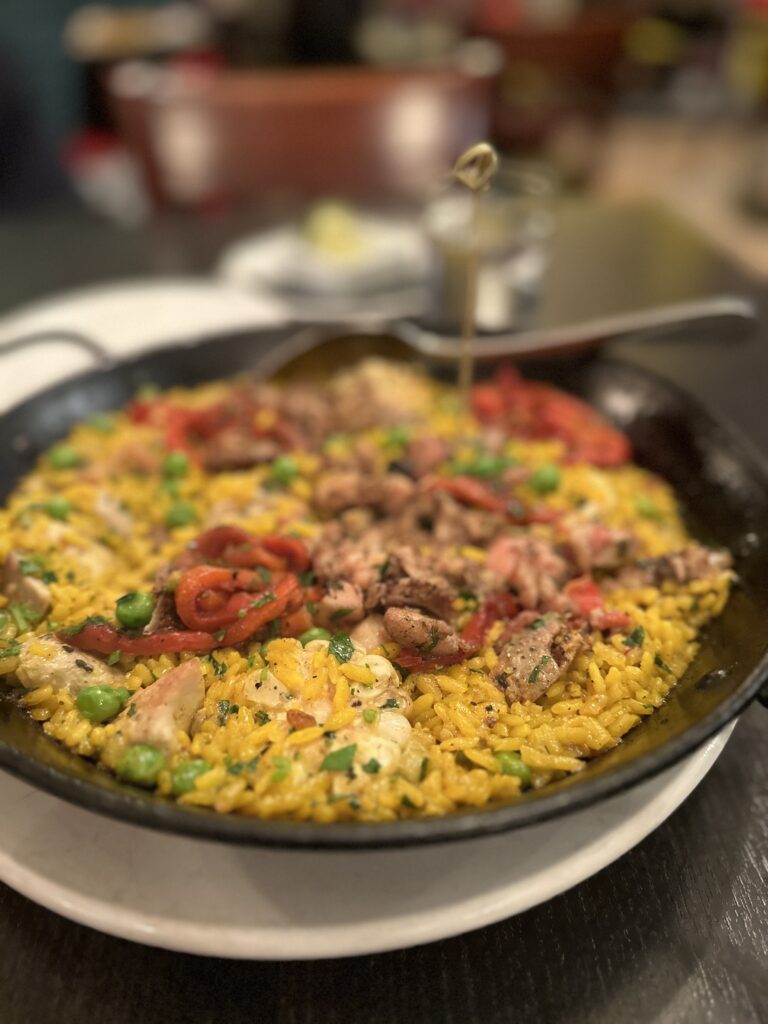 When in Tri-Valley you MUST eat! When I was in the area, I definitely took advantage of enjoying the different cuisines these towns have to offer. There are a plethora of ethnic cuisines and even some Michelin Star restaurants!
Let's be honest-you all know I am not the biggest foodie, nor am I that "adventurous" with my dish choices, so to say all of these places listed below are spectacular is a big deal for me!
Here are some of the best places to eat based on where I went when visiting Tri Valley.
Make sure to check out the full list of restaurants in Tri Valley to make your choices! You can sort by type of cuisine, budget, and even if it is dog-friendly or not!
TRI VALLEY EXPERIENCES
Like I stated previously, there are a ton of things to do in Tri-Valley and truly something available for every budget and age. Below is a list of my top recommended things to do in Tri-Valley.
E-bike around the Livermore Wine Valley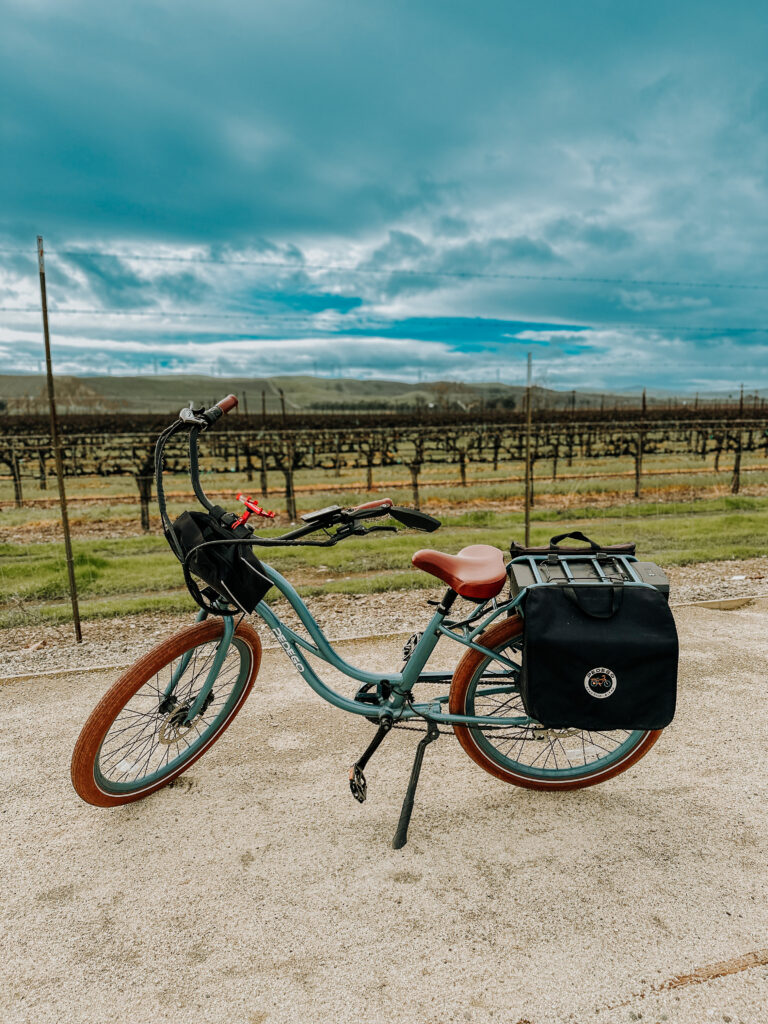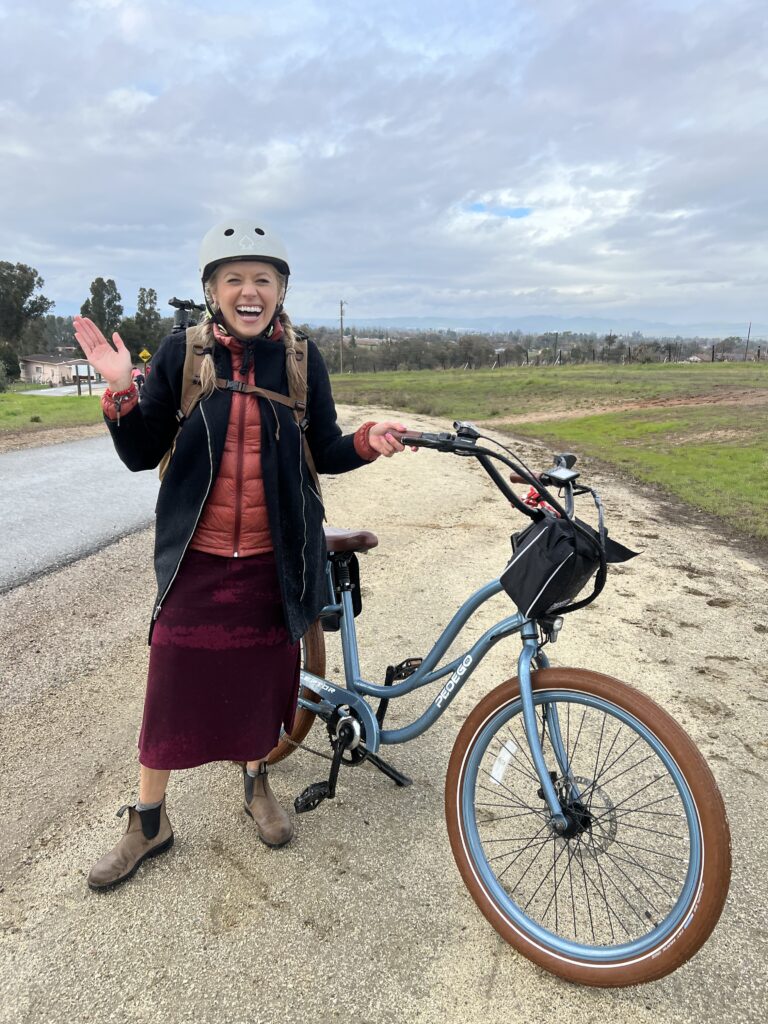 You can find tons and tons of different biking trails around Tri-Valley, but my personal favorite way to see the area was renting an e-bike from Pedego in downtown Livermore.
I picked up a super cute e-bike from their downtown location and headed out for the day to enjoy two wineries. Pedego supplies you with a fully charged e-bike, a helmet, 2 water bottles, a bike bag, and a trail map. After a quick lesson, you are set to go!
Trails around the area are super safe-there are even specific biking trails that get you to the wineries to keep you off the main road.
It is $20/hr or $75/day to rent with Pedego. You can also opt to take a tour so that you can just sit back and relax and enjoy the bike ride without worrying about directions!
If you don't think you have the stamina to bike around you could also hop on the Livermore Wine Trolley and do some wine tasting.
Livermore Wine Valley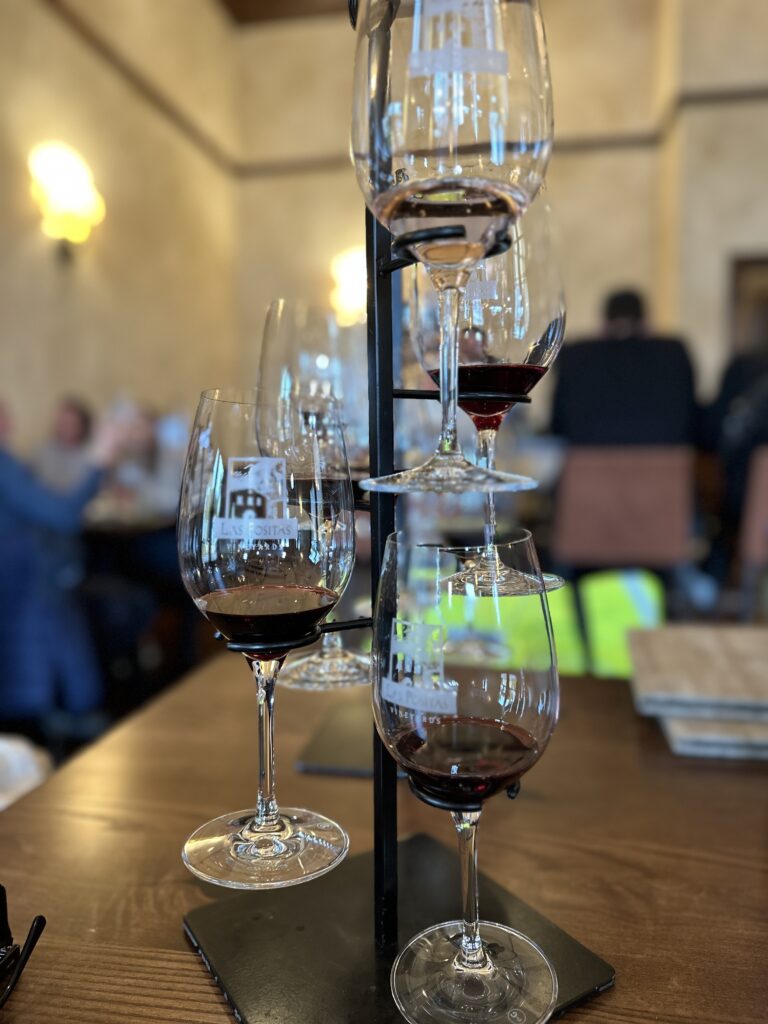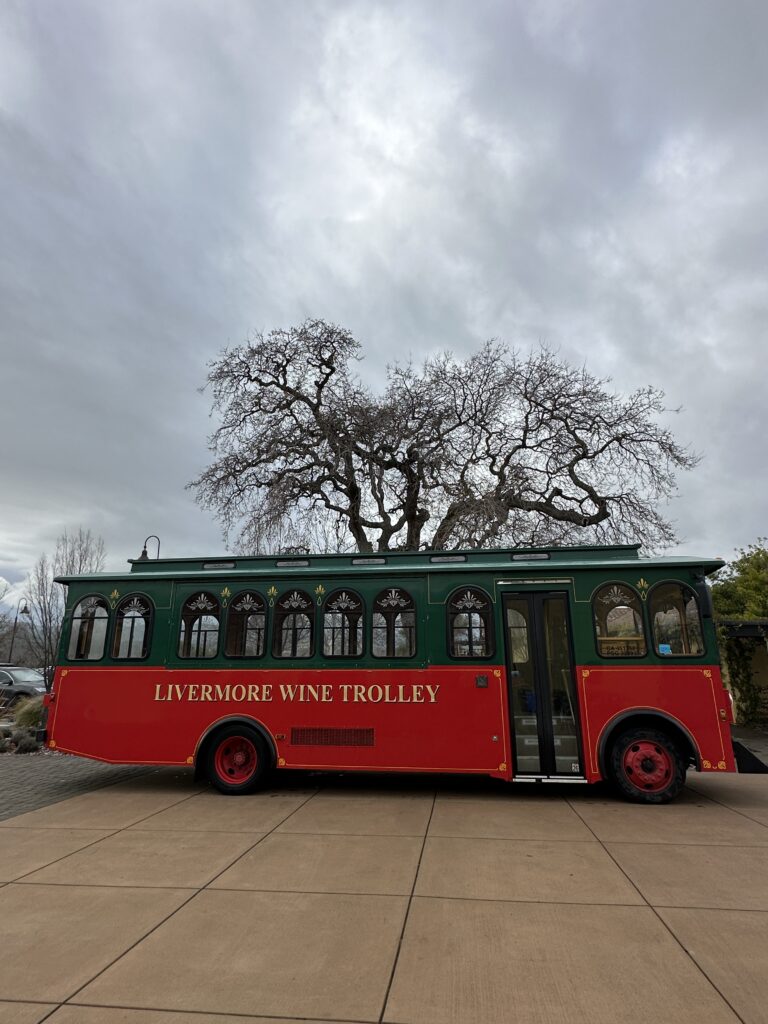 One of the biggest hidden gems in the Tri Valley area is the wine valley of Livermore. During my time in the east bay, I visited three different wineries and can highly recommend them all. There are tons of options though for wine tasting in Livermore.
Wood Family Vineyards: This is definitely the spot to be on a Friday night as they have live music, food trucks, and wine tasting! It was poppin' when I visited and I truly felt like family when I was there. Everyone was so welcoming!
The Wood Family Vineyard is a family-run urban winery in "the block" area of Livermore, plus Rhonda, the owner, is one of a growing number of female winemakers in the area.
Concannon Vineyard: This was one of the first wineries in the area and was founded by James Concannon. James recognized that the terroir of California's Livermore Valley was strikingly similar to the premier vineyards of Bordeaux, so he decided to create a vineyard in Livermore!
This winery was super cute, but again I highly recommend reservations as Concannon can become extremely crowded-especially on a nice sunny day.
Las Positas Winery: The last winery I visited was Las Positas. They were the winner of the 2019 San Francisco Chronicle Competition's Best Red Wine Sweepstakes! When at this winery you will feel like you are sitting in the rolling hills of Tuscany as you look out the windows!
You can also enjoy flatbreads and decadent chocolate treats to go along with your tasting!
Caffeine trail, Ice Cream Trail, Mural Walk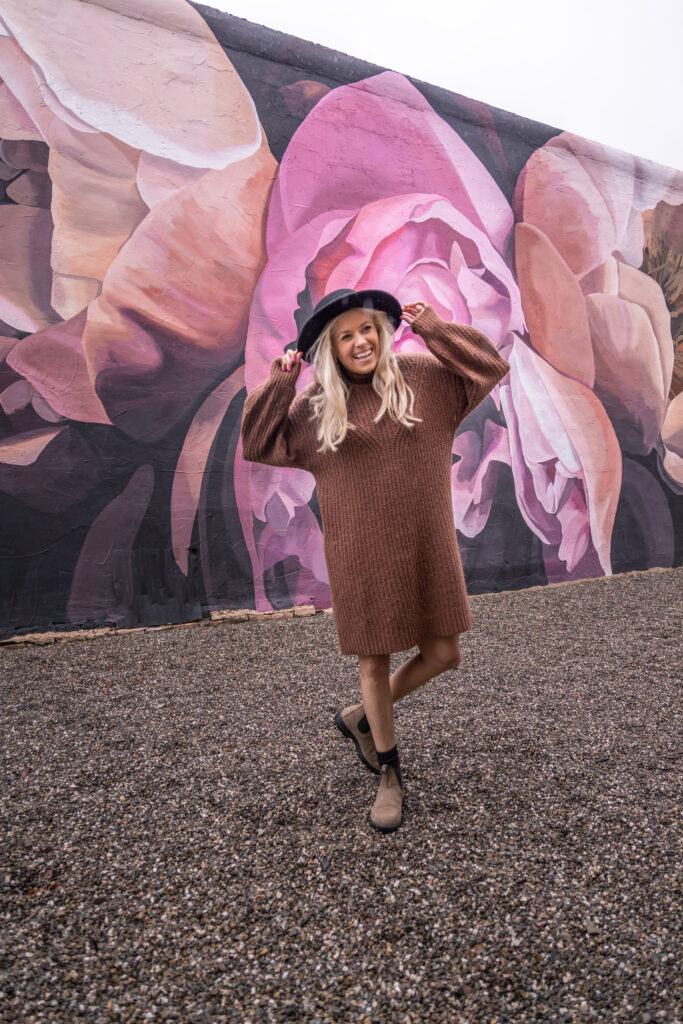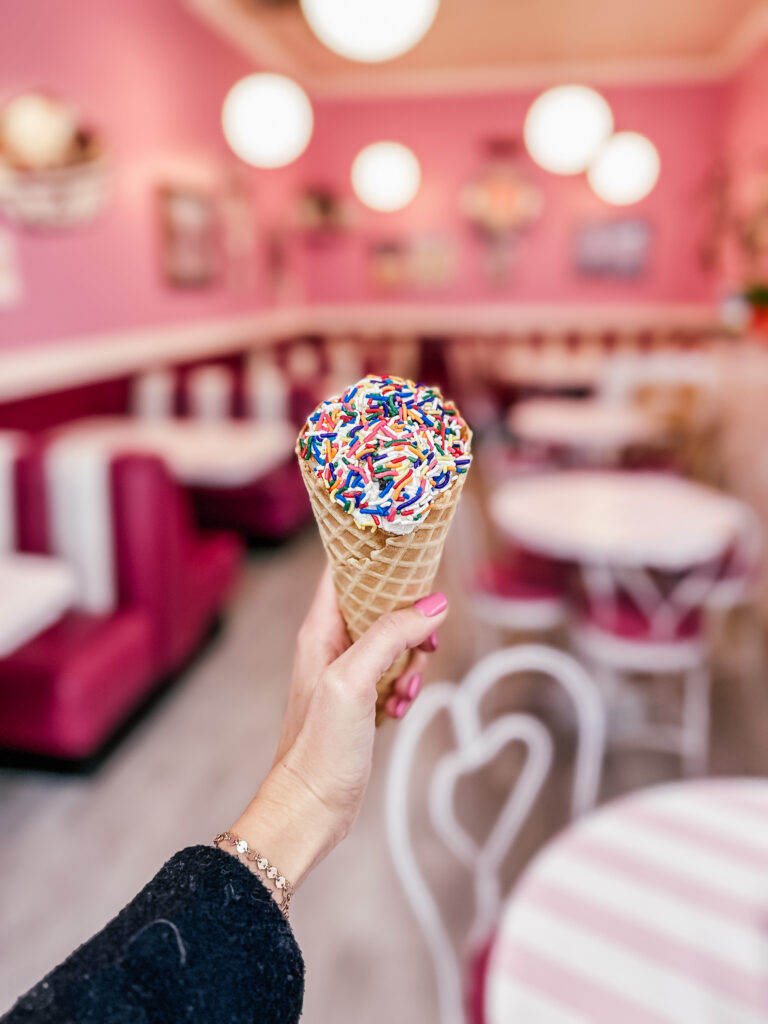 Not only is there a wine trail there is also a caffeine trail, an Ice Cream Trail, AND a mural walk. You can find maps to all these different "trails" here.
Visit 5 of the participating ice cream shops or coffee shops along these trails, post about it on your social media channels, and then collect a unique gift for completing this fun experience!
Map to all the murals in downtown Livermore.
Blackhawk Museum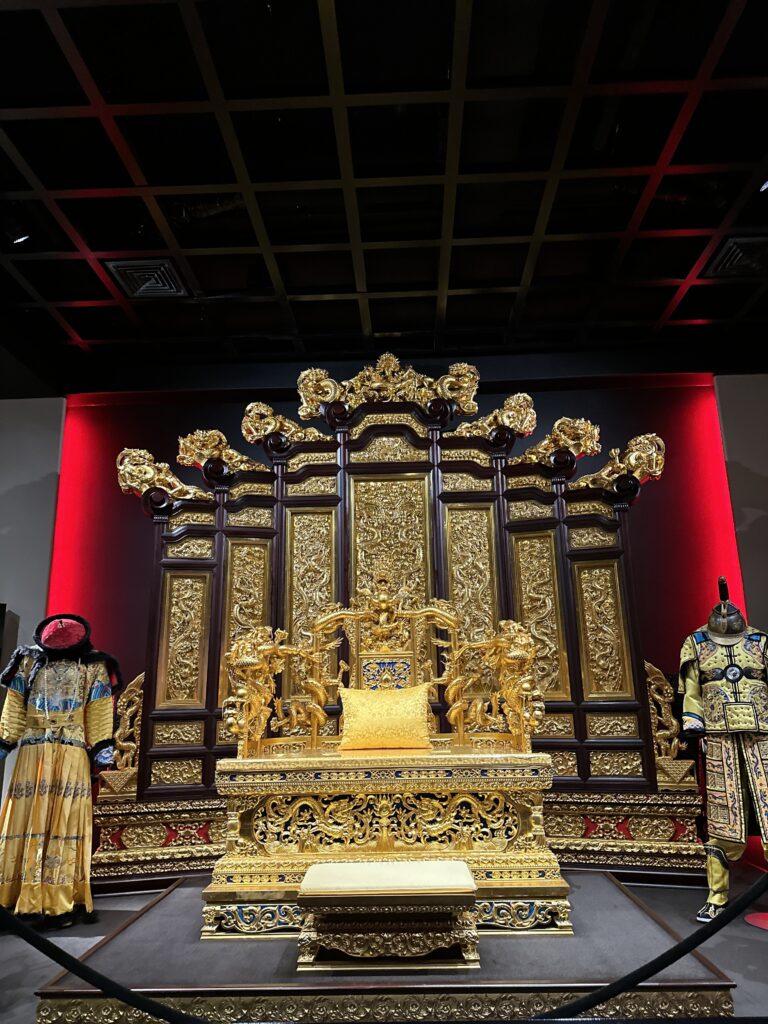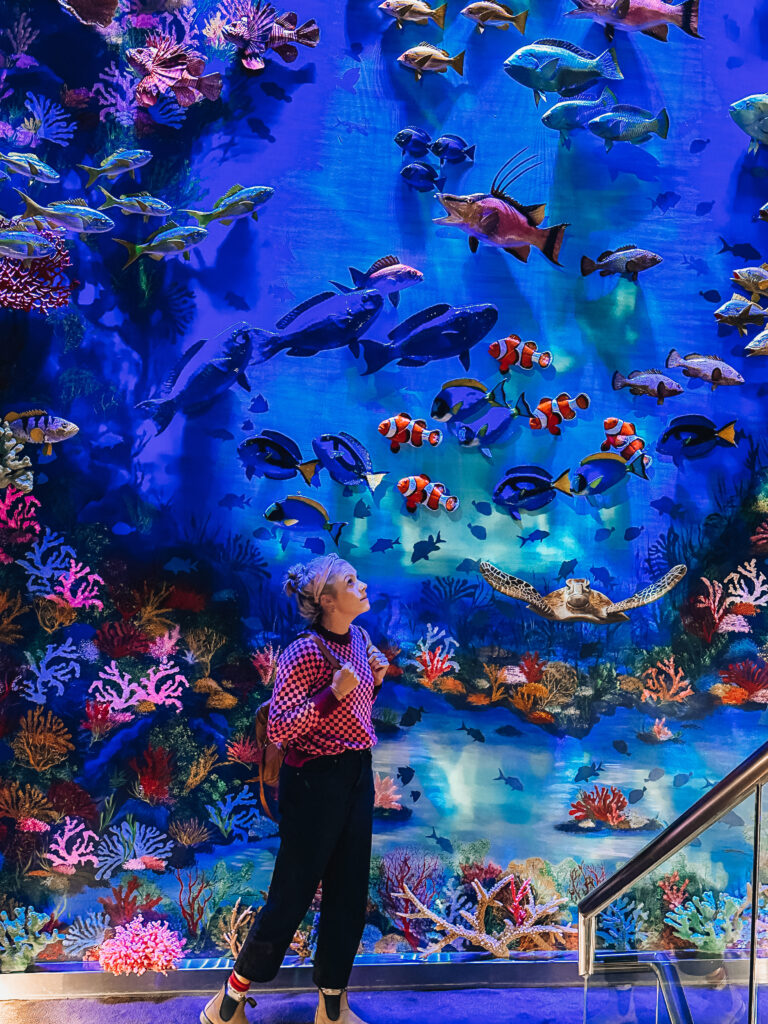 If you are looking for a bit more of a cultural experience or something to do on a rainy day, the Blackhawk museum is your spot.
This museum was originally founded in 1988 by Ken Behring and started as just a collection of one-of-a-kind automobiles. It has now grown into something much much larger.
Immerse yourself in one of the five different galleries as you explore different cultures like Africa and China. My personal favorite gallery though was the newest one-World of Nature.
I hope you found this guide to Tri-Valley helpful and I hope that I have inspired you to visit this beautiful hidden gem!