11 CHEAP DATE NIGHT IDEAS AT HOME (THAT ARE ALSO CREATIVE)
Summary: Date nights can get redundant sometimes, why not spice it up with these cheap date night ideas at home! 
Do you ever feel like your date nights have become stagnant or you do the same thing over and over again? You know what I am talking about. "Let's eat dinner and watch another movie" kind of date nights.
There is nothing wrong with this, but I am sure you are looking to spice things up sometimes! So, below are 11 cheap date night ideas at home!
START HERE FIRST
My husband and I found ourselves being stumped for what to do on our date night! We would constantly go back and forth with who decides what to do, where we eat, and what movie to watch. We would get into arguments over it, so we decided to make our lives easier.
We now have a date night every other Wednesday night. Who comes up with the date night alternates. Essentially, Dan, my husband, and I both have to come up with one date night a month.
Honestly, this has made life so much easier and more fun! In some ways, we have even become competitive with our date nights. Who can "out-date night" the other haha.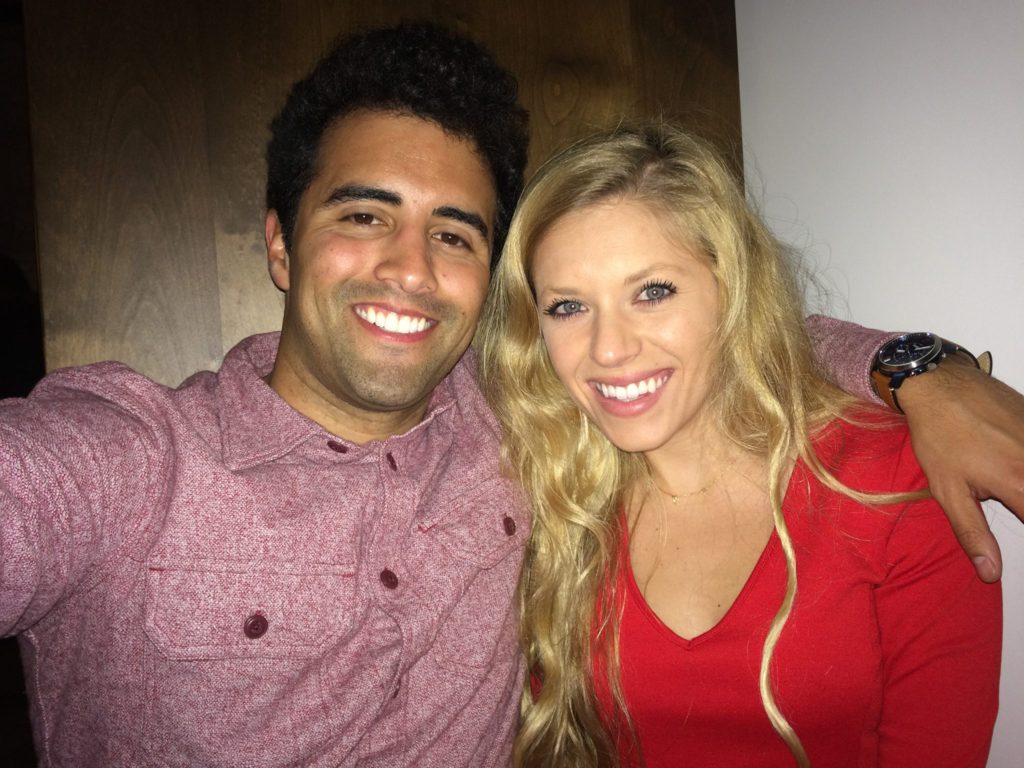 My first suggestion is to start with a plan. Decide how many date nights you guys can realistically have per month and then decide on who will come up with the idea for the date night.
To help you, I have listed out 11 creative and cheap date night ideas that can be done right from your home. (My husband and I have personally done all these).
Whether you are dating, engaged, married, or have kids this article will totally apply to you!
CHEAP DATE NIGHT IDEAS AT HOME (NO PREP NEEDED)
The following list of date night ideas at home should be able to be done without any preparation. You may need to purchase one or two small items, but really there is no major planning that goes into these!
1. CAMPING IN THE LIVING ROOM
This one is a classic! It is like building a fort, but I recommend actually getting out your camping gear and setting it up in the living room!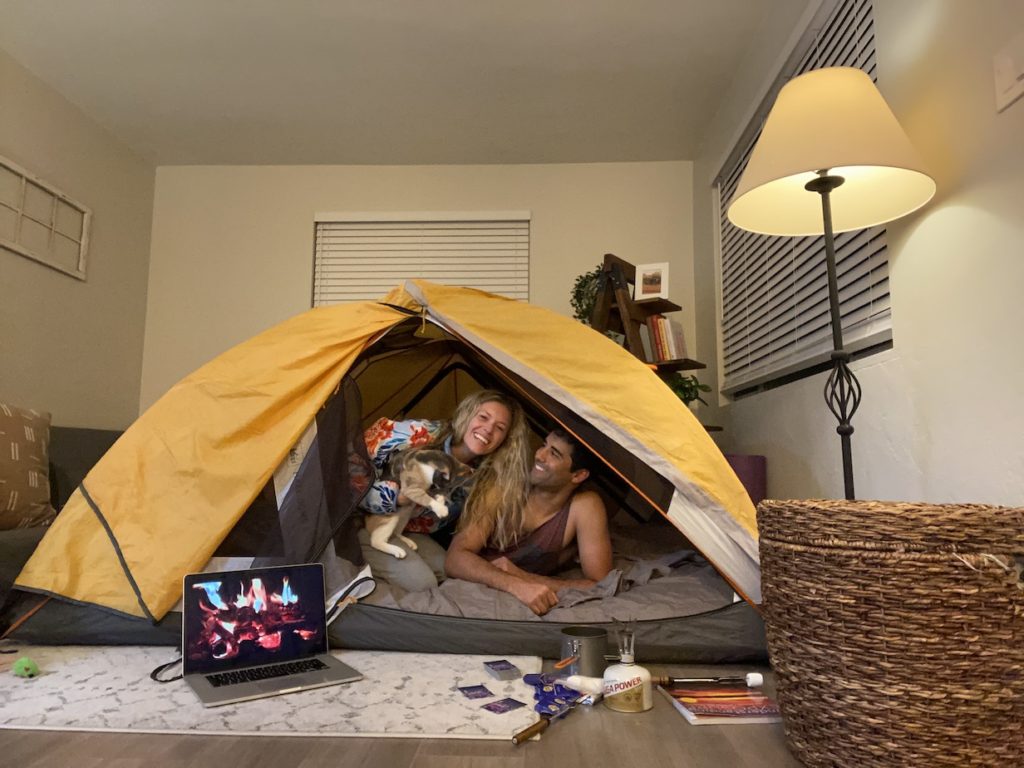 This was the perfect quarantine at-home date night idea! We put our tent up in the living room and brought out our backpacking stove! We cooked a dehydrated meal on the stove and even made marshmallows over it!
Sleep in your tent in the living room to make the experience even better!
2.TEA DATE
Who doesn't love a good cup of tea! I personally love peppermint tea as it usually helps my stomach feel better if I am feeling bloated or nauseous.
Plus drinking tea makes me feel fancy haha. Anyways, grab some tea and spend some time together. We recommend coming up with three intentional questions to ask your spouse during this tea time.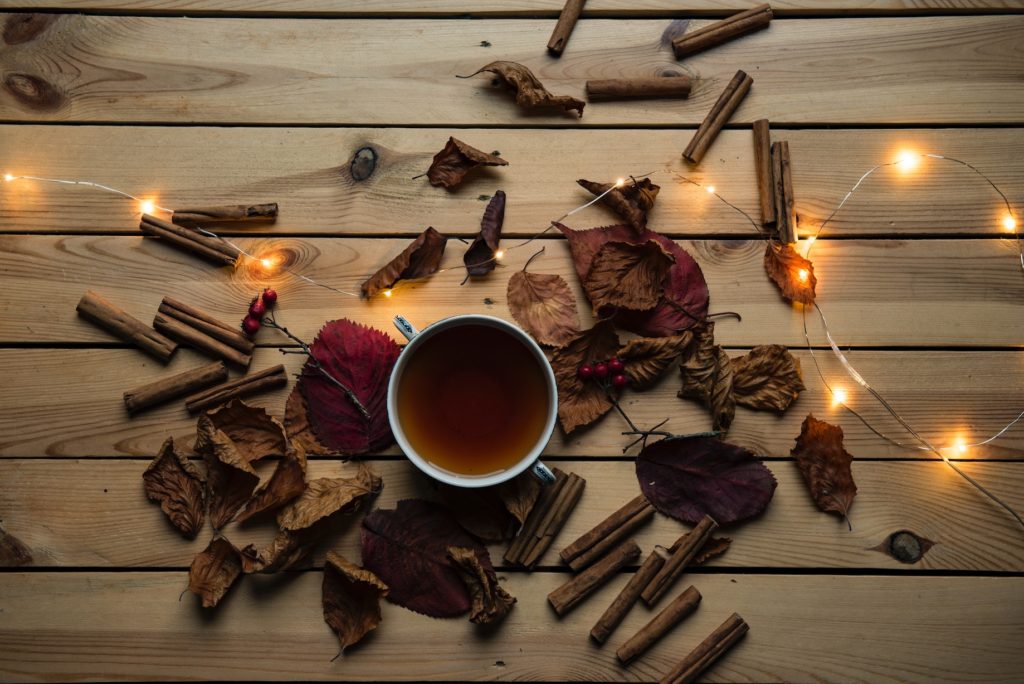 Use this time to get to know each other better! Really listen to what the other person has to say and make sure to ask questions!
3. MOVIE NIGHT
I couldn't not include a movie night! I mean this truly is a classic date night. Make dinner together, grab a glass of fine or your favorite drink, mine is a lime La Croix haha, and snuggle up to enjoy a movie together.
4. FANTASY SUITE
Ok, if you are like me then you watch the bachelorette! My husband and I like to imitate some of the "dates" from this show, so why not re-create a Bachelor Fantasy suite night.
Dan actually thought of this one and surprised me. He wouldn't tell me what our date night was and in the middle of dinner, I found an envelope under my plate.
In the envelope, was a note from Chris Harrison (written by Dan) inviting me to the fantasy suite (aka our 2nd bedroom). Here is the note in case you want to use it.
Chelsey & Dan
"Welcome to Chateau Evans (our last name). I hope you have enjoyed your delicious dinner and a wonderful date night. Should you choose to forego your individual rooms, please use this key to stay as a couple in the fantasy suite."
-Chris Harrison
Dan had printed out a fake key and then decorated our 2nd bedroom with rose petals and a bottle of wine and the night was history!
5. MINIMALIST DATE NIGHT
I don't know if the title gives this one away or not, but have a date night where you go through a closet in your house and get rid of things to donate.
Make it fun by doing a fashion show for each other and getting rid of what you no longer like or need!
6. STOCK NIGHT
This one does require you to spend some money, but it doesn't need to be much! Also, this date night is kind of a two for one date night. I will explain below.
First, download the app Robinhood which is a stock investment app.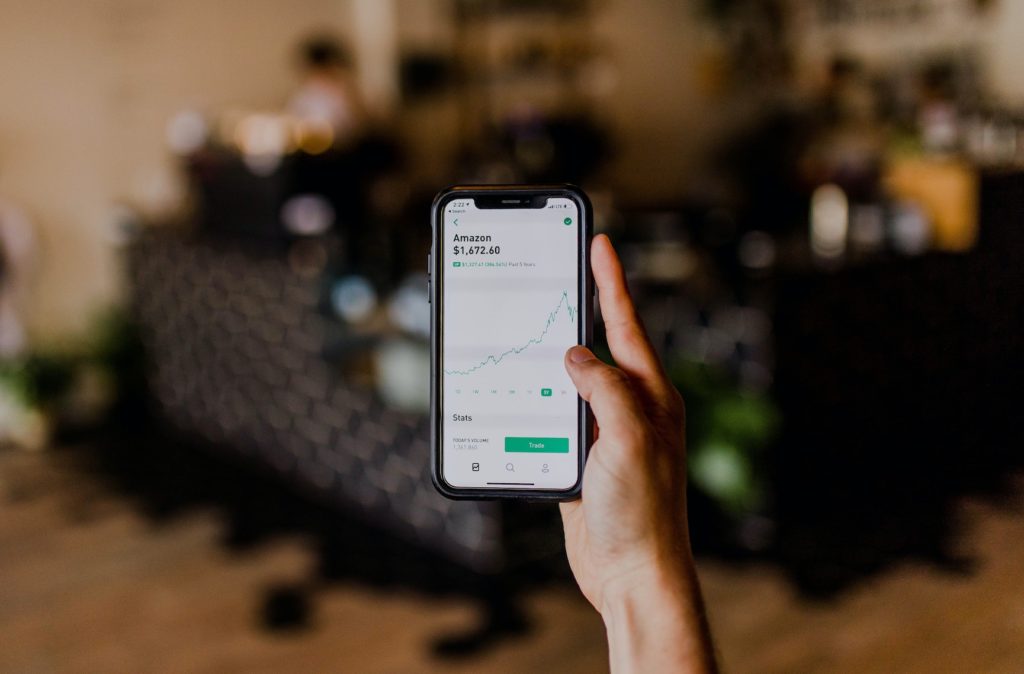 Second, both of you should choose 3 companies that "represent" you. Think of places you shop or companies that have mottos you stand for. So for me, I chose Target, Amazon, and Patagonia. (Make sure to explain to each why you chose what you did)
Next, you will each invest a certain amount of money into your three stocks. We put $20 into each company.
Part two of this at home date night is to come back three months later to re-evaluate your stock. Whoever had the most amount of earrings from their stock wins!
The winner gets to cash out all the money invested plus earned from both accounts and spend it at one of the companies they chose to represent them!
Dan happened to win our stock night and spent his money at Home Depot, which was one of his three chosen companies.
CHEAP DATE NIGHT IDEAS AT HOME (SUPPLIES NEEDED)
The following cheap date night ideas at home will require a little more preparation, but they still remain cheap and creative!
7. SCIENCE PROJECT NIGHT
Take it back to the middle school days! Dan came up with this date night idea! We had recently watched a documentary on glaciers and climate change, so we decided to learn about it more.
We did a good ole middle school science project on how climate change works. We followed this website on instructions for the project. Surprisingly, maybe sadly, haha I learned a lot!
8. AT HOME ECO-FRIENDLY PROJECT
Another fun and cheap date night idea for home! I have recently become obsessed with finding products that are not harmful to my body or the earth.
After a ton of research, I determined we needed some new laundry detergent. The ones we were using were filled with chemicals and even had plastic in them! Yuck lol
So, this was my creative date night idea! I wanted to make a homemade laundry detergent. It was simple. I found the recipe online, purchased the products, and then we made it for our date night.
9. AT HOME FACIALS
Who doesn't love a spa day!? My husband is pretty into skincare stuff too, so this was the perfect little date night!
We grabbed those pre-made facial packages and used them. We relaxed and did some back and foot massages and I think I even took a bath that night!
This was a great date night to have after a stressful workday!
10. SOLVE A CASE
Into murder mysteries? I am not super into them, but I do find them interesting. There was a time when everyone was into the "Dirty John" and "serial" murder mystery podcast episodes, so this date night is inspired by that!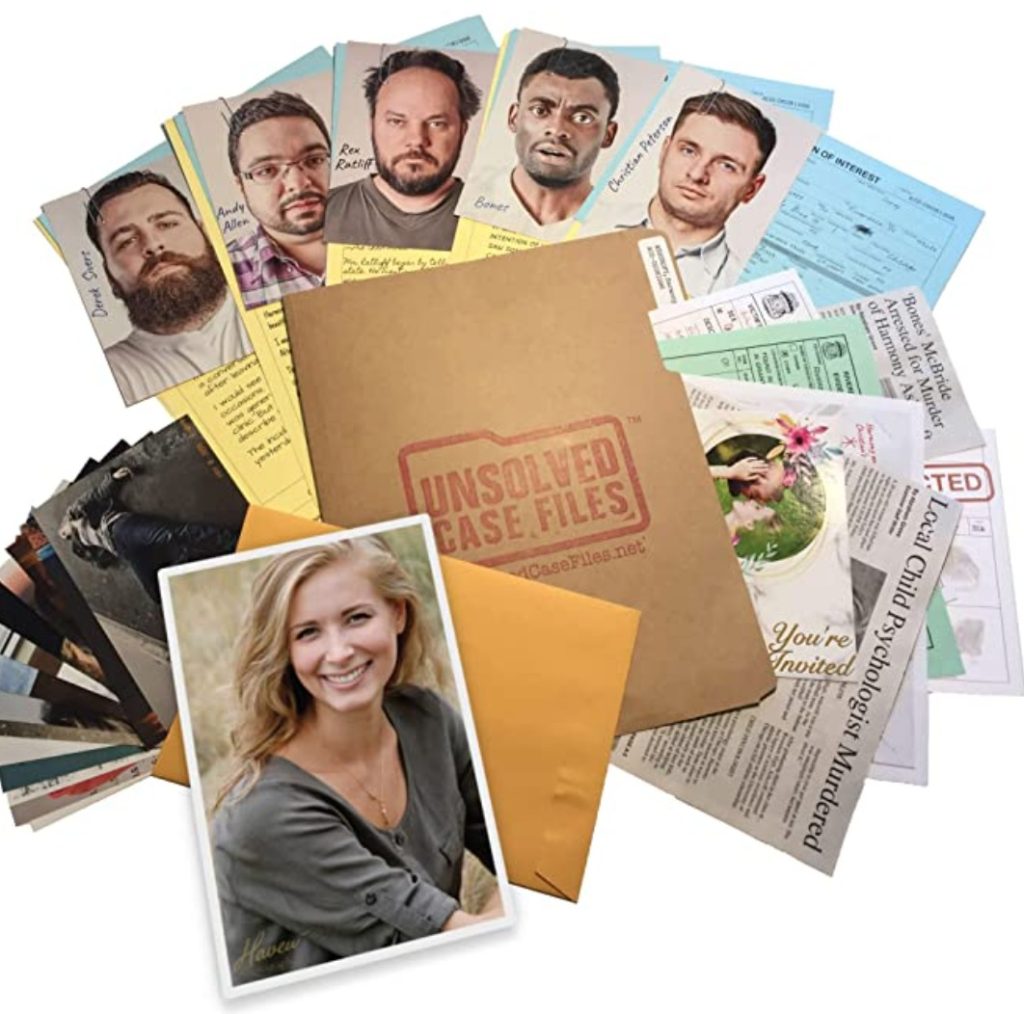 You can purchase an unsolved murder mystery case on Amazon and do it for your date night. We actually haven't done this date night, but it is on our list! Don't worry the case is fake! It costs $30 and looks like a lot of fun!
11. WINEMAKING NIGHT
This is another date night we have yet to do. We purchased this winemaking kit, but haven't started it yet. We looked over the instructions for this and there is a lot of prep for it, so that is where we are at in the process.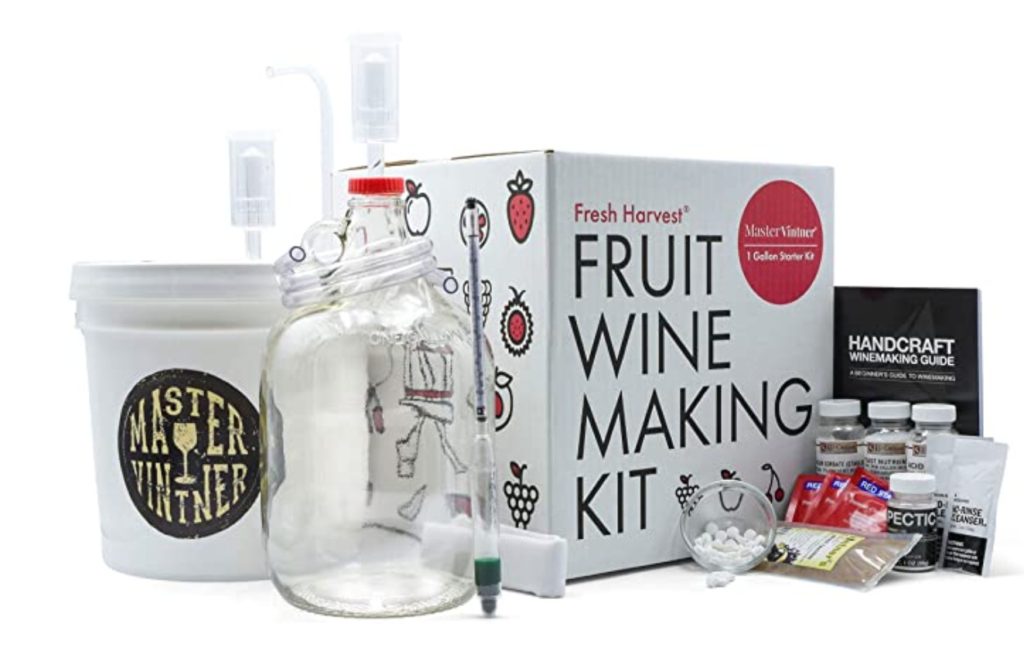 The kit comes with all the winemaking supplies needed, you would just need to buy the fruits that you want in the wine. The wine obviously has to ferment for months, so this is an ongoing date night option!
FINAL THOUGHTS FROM YOUR OUTDOOR LOVING GIRL
There you have it ladies (and gents). I hope this helps stir up some excitement for your next date night.
I'd love to hear in the comments below if you have any cheap date night ideas for doing at home! We are always looking to add to our list of ideas!
Like this post? Pin it for later!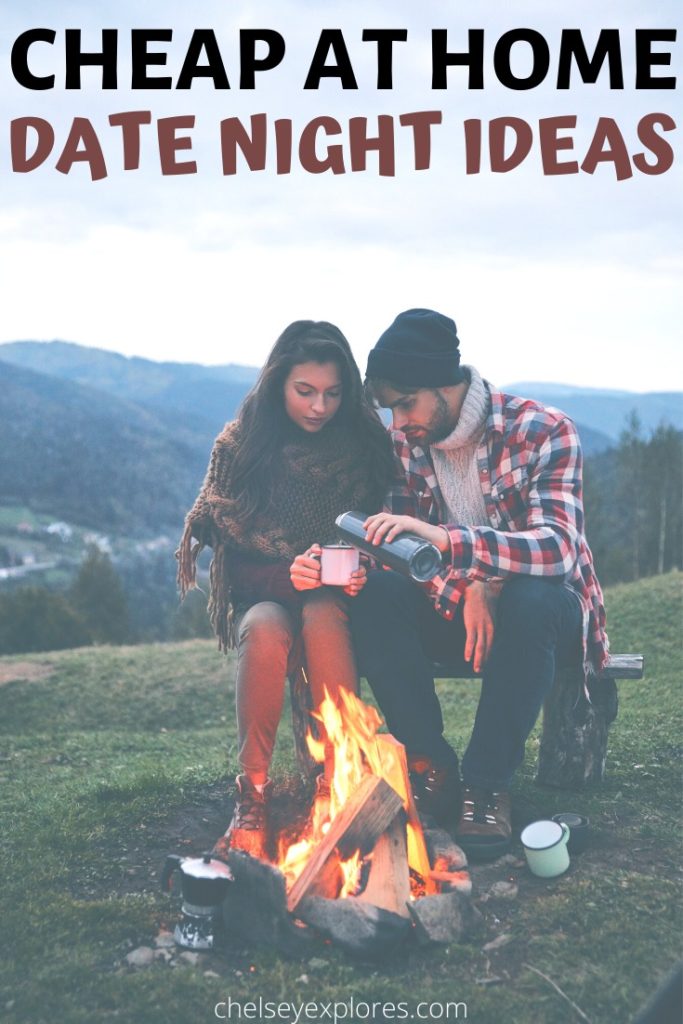 11 CHEAP DATE NIGHT IDEAS AT HOME (THAT ARE ALSO CREATIVE)