16 Cheap Things to Do in San Diego
Whether you're a solo traveler or a family on vacation, there's no shortage of cheap things to do in San Diego, California. The city's downtown core is pleasant to explore on foot, taking you through historic districts and along the waterfront, with ample eye-catching architecture and views along the way.
If you are anything like me you like to save on money! In this article, I am going to share all my favorite cheap and free things to do in San Diego that are still fun and entertaining.
San Diego visitors and even locals can find an array of exceptional parks that help showcase not just resplendent nature but the city's multi-nation history.
To complement the parks, you can choose between dozens of impeccable beaches, with sand as soft as a cushion, backed by restaurants that won't burn a hole in your pocket. 
So, let's get to the list!
Cheap things to do in San Diego
1. Torrey Pines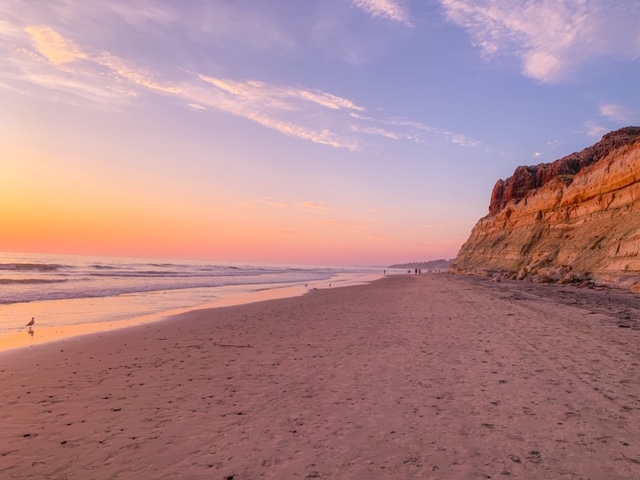 With cliff-side hiking trails, Torrey Pines State Natural Reserve is the perfect way to get a view for free. Feel the sea breeze as you look out at the Pacific Ocean, with hang-gliders flying off into the distance. The park is also home to the rare Torrey Pines and a habitat that attracts a wide range of beautiful birdlife.
2. Balboa Park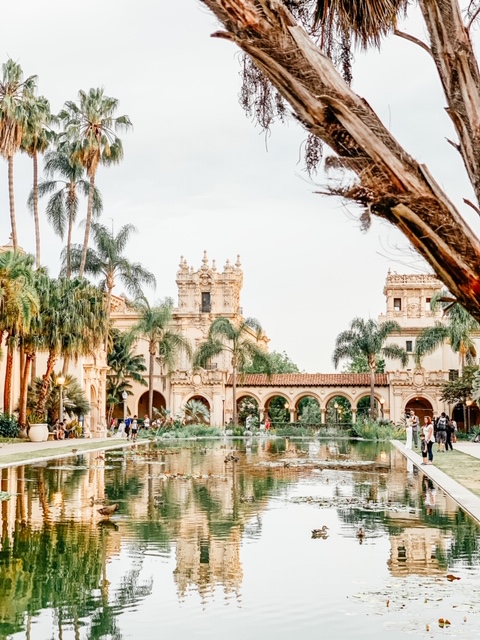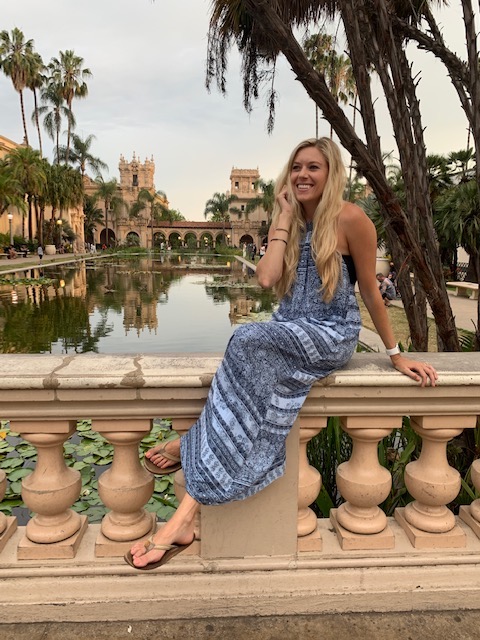 Covering 1,200 acres, Balboa Park is home to some of the best cheap things to do in San Diego. Put on your walking shoes to explore the lush park and its slate of 17 exceptional museums and the San Diego Zoo, before stumbling upon the Spreckels Organ Pavilion. Featuring one of the largest outdoor pipe organs on earth, the pavilion puts on a fun-free show every Sunday at 2 pm.
3. The Embarcadero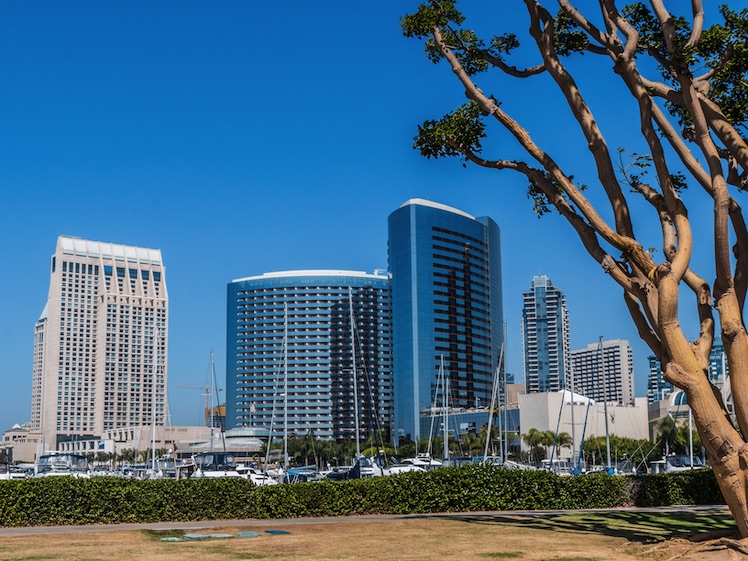 Whether it's in the morning with a coffee in hand, or at sunset, you can't beat a leisurely stroll along the Embarcadero. The bayfront area is packed with entertainment, shops, and splendid views. Stop by other attractions on this list, including the USS Midway and Seaport Village, before chilling in the Waterfront Park or alongside the marina, watching the yachts come and go.
4. Coronado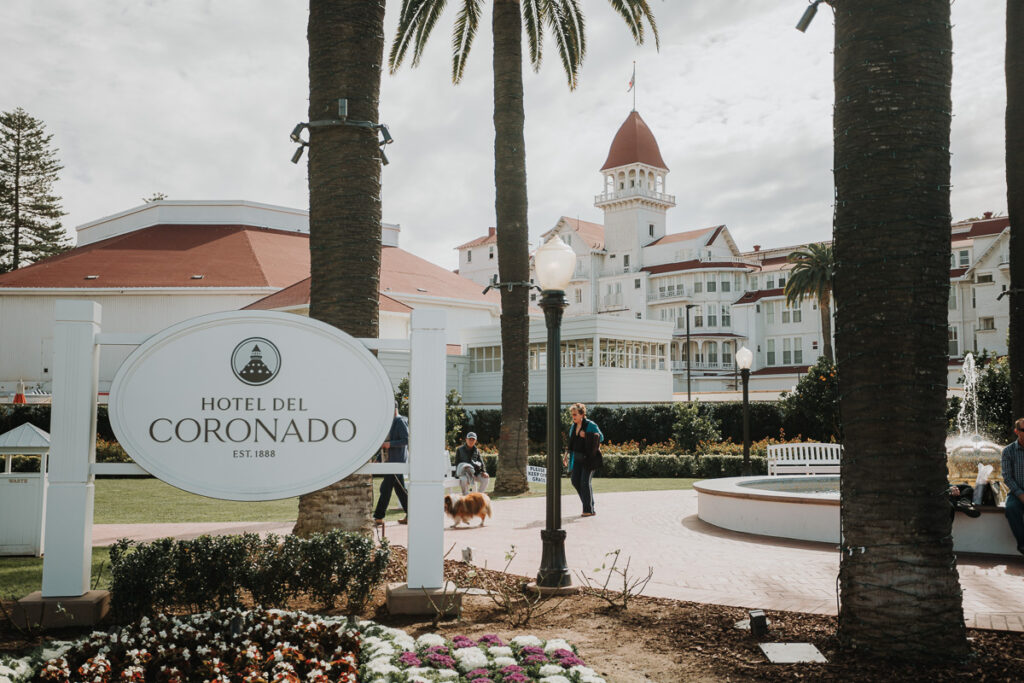 On the other side of San Diego Bay, Coronado is a charming ocean-side town. Here, you'll find the historic Hotel del Coronado built in the 19th century and rows of beaches that connect to stretch as far as the eye can see. You can surf and sunbathe at Coronado Municipal Beach and let your furry friend off the leash at the local dog beach before exploring the Coronado Ferry Landing.
I have an entire Youtube video on exploring Coronado that you can check out! Or watch it below!
5. Old Town San Diego State Historic Park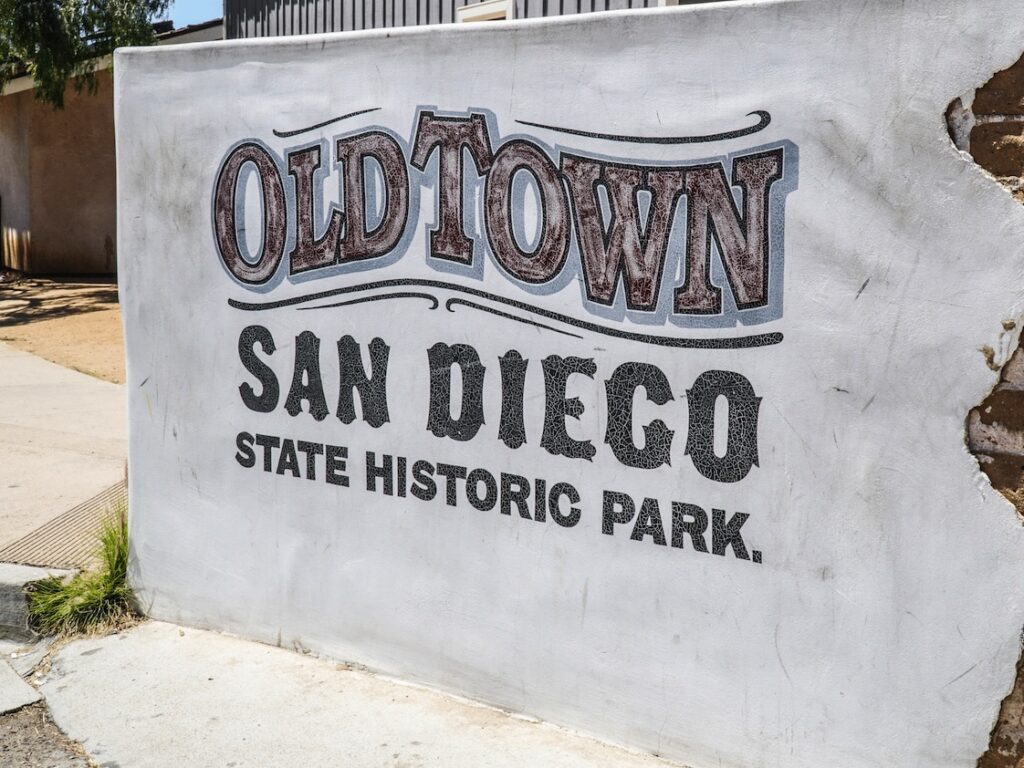 Young and old can take a journey into the past at Old Town San Diego State Park. Covering a period of 50 years in the 19th century, you can learn all about the original Mexican pueblos that made way for a US settlement. The park features original and reconstructed historic sites, adobe homes, museums, and restaurants, all complemented by guides and workers in period costumes.
6. USS Midway Museum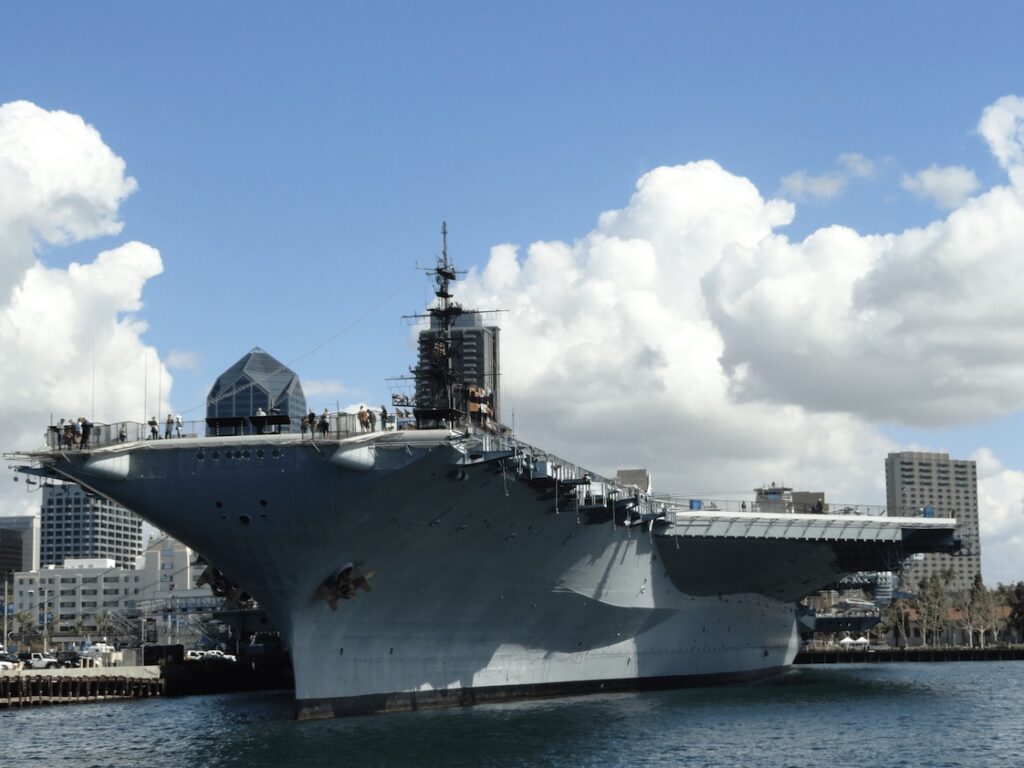 When walking along the Embarcadero, you'll be able to admire the imposing USS Midway. San Diego is no stranger to impressive naval ships, but this is one you can explore. Jump on board, learn about its history before enjoying several fun attractions like the flight simulator. But such is the view from land, you can appreciate the enormous ship without spending a dime.
7. Mission Bay Park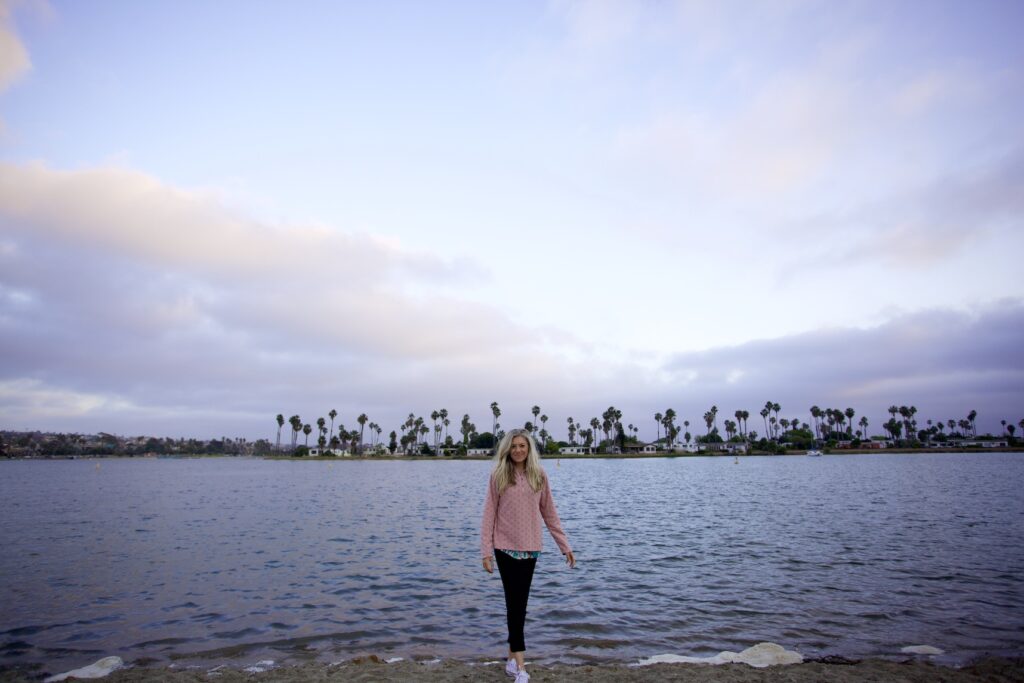 Just north of downtown San Diego, Mission Bay Park is home to miles of waterfront that you can reach on several beautiful walking trails. Along the way, you'll discover wetlands, docks to launch small watercraft and even beaches to kick back and relax. There are playgrounds for the kids and picnic areas for the entire family.
8. Mission Beach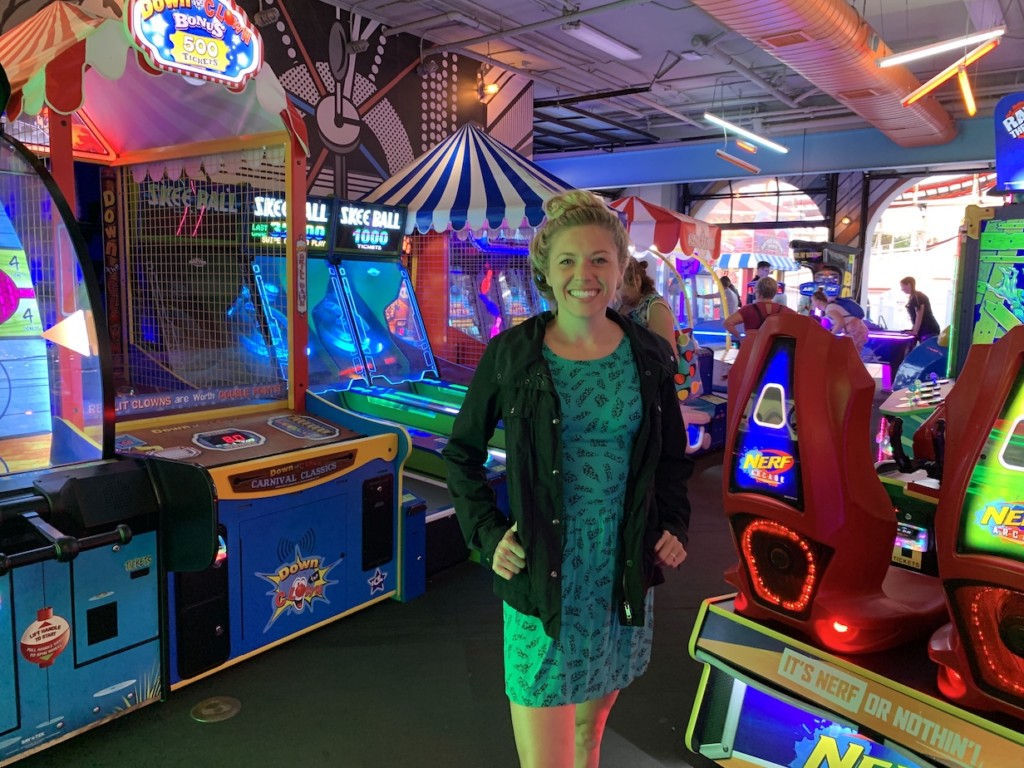 On the other side of Mission Bay is the famous Mission Beach. The sprawling white sand beach has lively surf and a great atmosphere. When you aren't sunbathing, rent a bike or walk along the three-mile Mission Beach Boardwalk. Along the way, stop for mini-golf, beachfront restaurants or experience the thrills at Belmont Park.
9. La Jolla Cove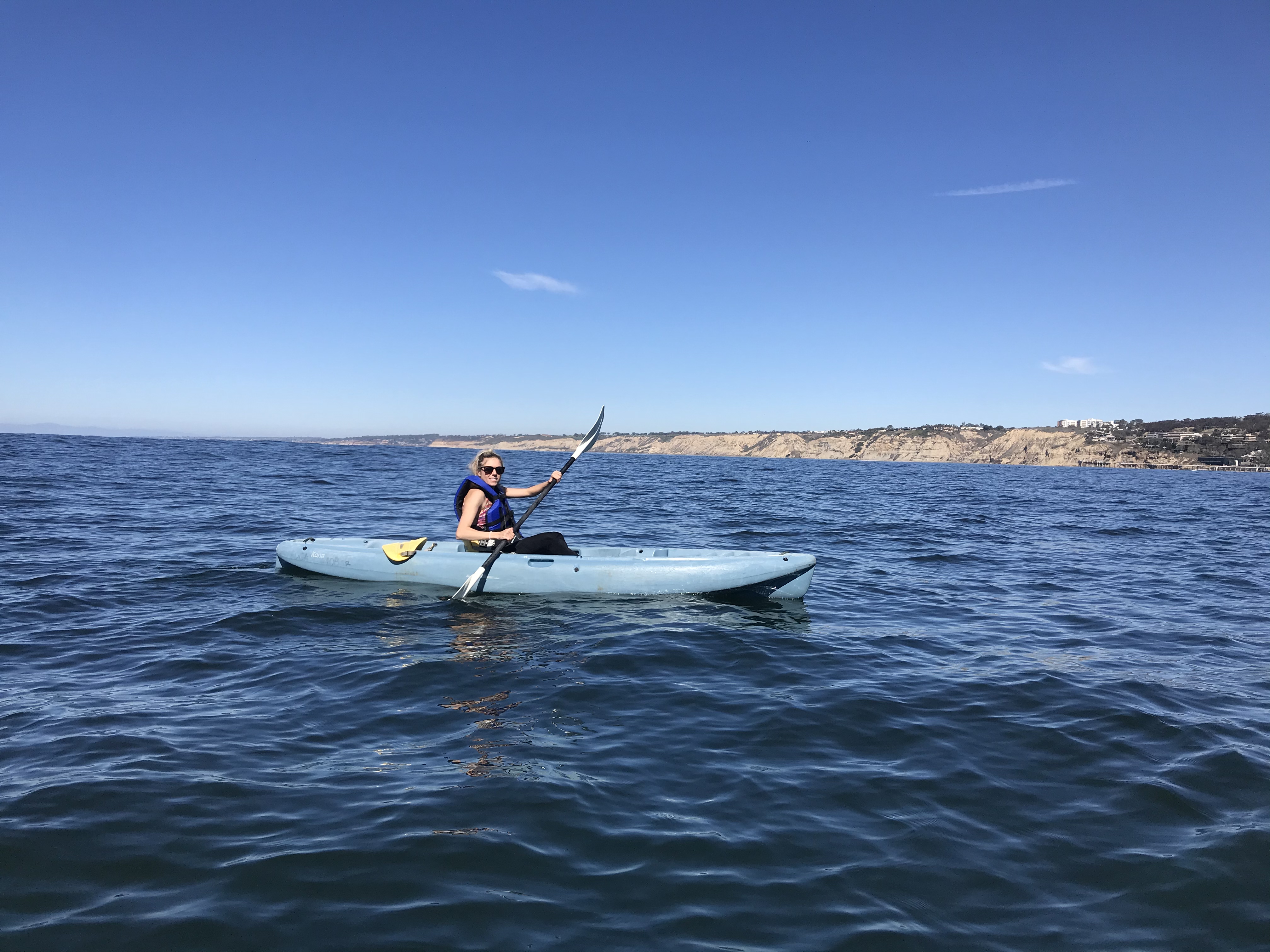 For something more than boogie-boarding and tanning, head to La Jolla Cove. Here you can snorkel in calm, crystal clear water that's teeming with colorful marine life. If you've heard of the Green Flash, then you'll be motivated to get a front-row seat for San Diego's amazing sunsets. After a day of snorkeling, kick back and keep your eyes peeled.
Kayaking in La Jolla is a very popular activity and something I highly recommend you do! It is not free but you can use my code "chelseyexplores" for a discount. Read all about how to kayak in La Jolla here.
10. The Scenic Drive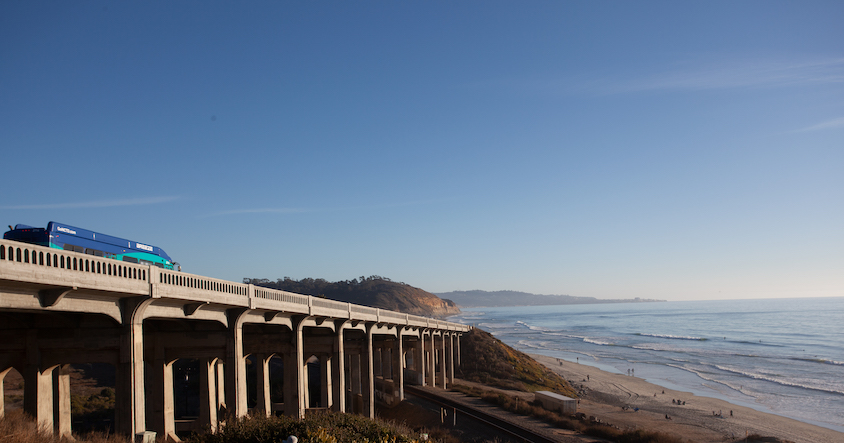 Connecting you with some of the best San Diego attractions, the 59-mile scenic drive is an all-access pass. Drive through charming districts that combine the city's storied past with its bounty of nature. After city views, admire the distant mountains the epic coast and the rest of San Diego County.
There are also a ton of weekend getaways that you could take from San Diego: like Palm Springs, Big Bear, and Joshua Tree. All of these can be done in an affordable manner too!
Check out this article on detailed instructions for the scenic drive.
11. Flying Leatherneck Aviation Museum
Aircraft aficionados can enjoy a fantastic and free Flying Leatherneck Aviation Museum while in San Diego. The museum features over 30 historic aircraft, allowing you to take a journey through the last 120 years. Visitors can also enjoy fascinating talks with pilots and jump inside a plane on Open Cockpit Day.
12. Ocean Beach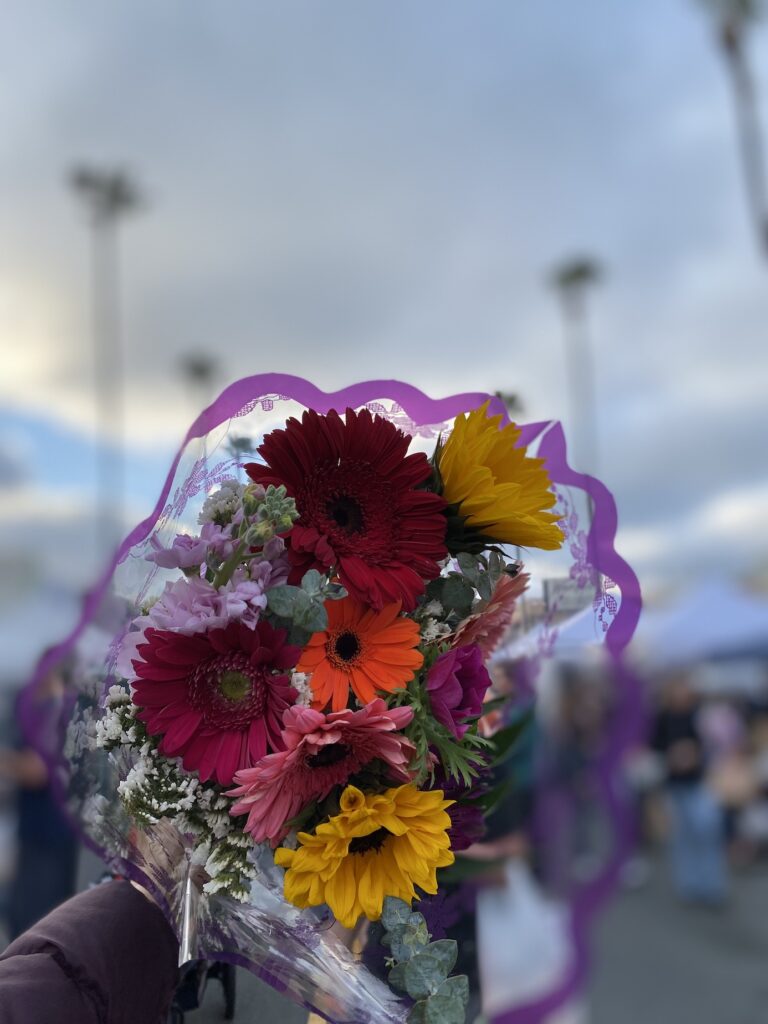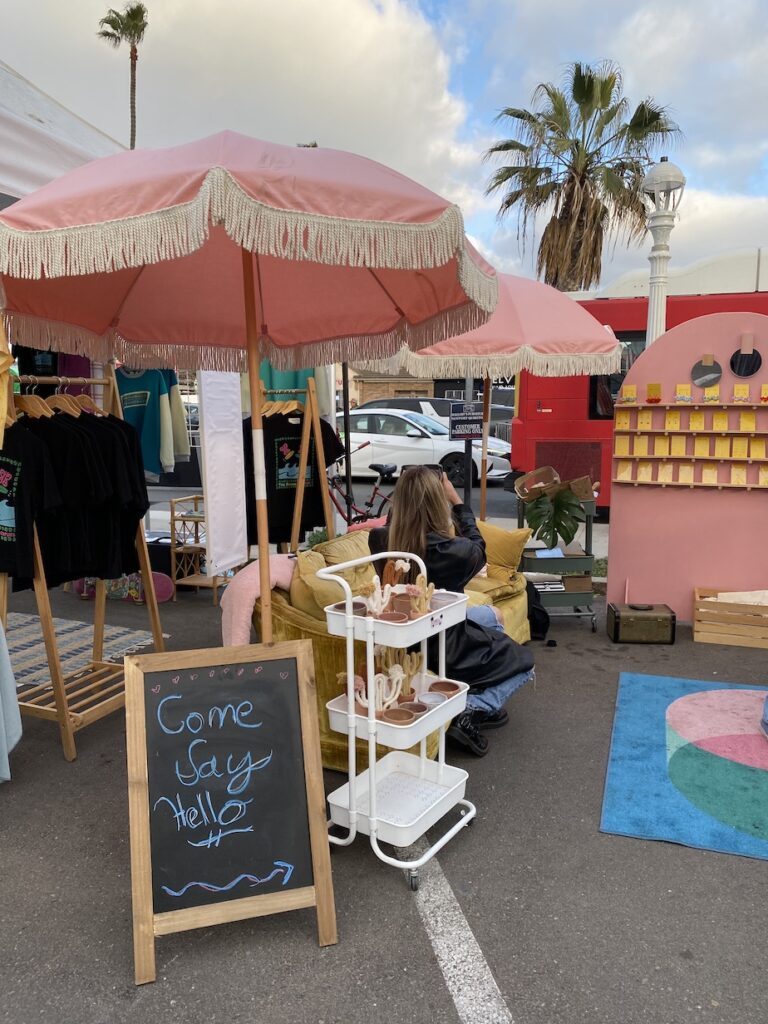 Experience the best of San Diego's beach bum culture at Ocean Beach. Watch the surfers weave between the Ocean Beach Pier, a location in the film Almost Famous. Wander along the pier for far-reaching views, or join the hordes of roller skaters on the promenade.
For lunch, indulge in the best burgers in town at Hodad's. Or head to the Farmer's Market that occurs every Wednesday from 4 pm-8 pm.
13. Seaport Village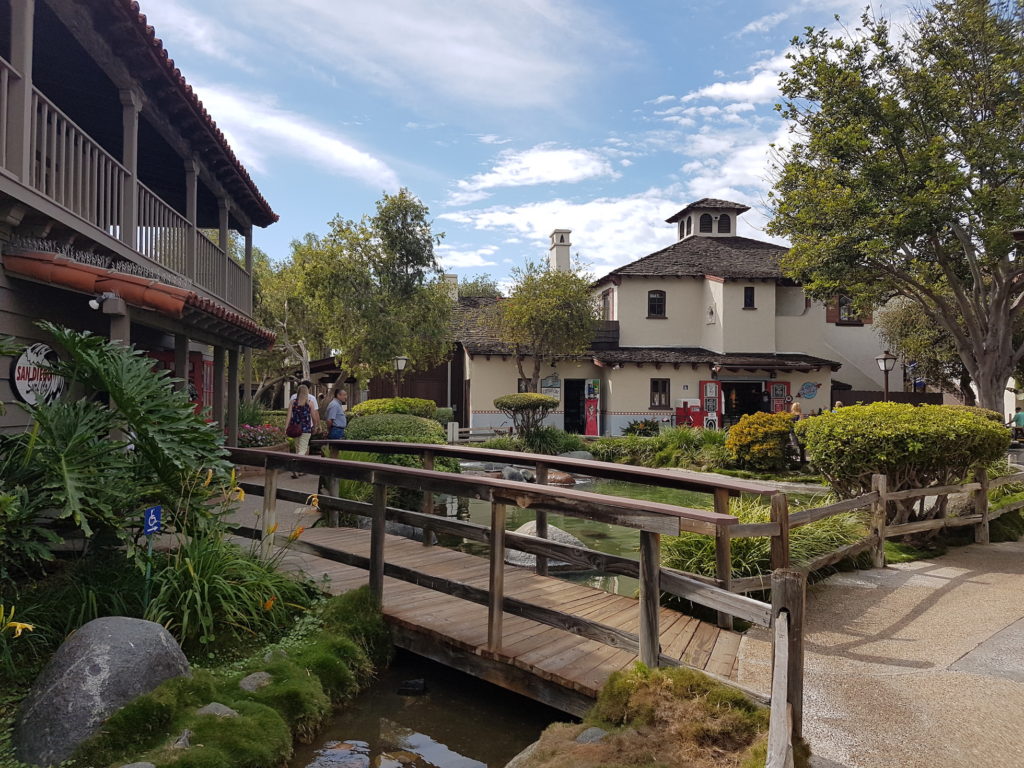 Marking the end of the Embarcadero, Seaport Village comprises waterfront restaurants, bars and a happening nightlife. During the day, the tunes from street performers float through the air and local acts defy gravity for tips. In the evening, the lights sparkle against the bay, creating the perfect spot for date night.
15. Gaslamp Quarter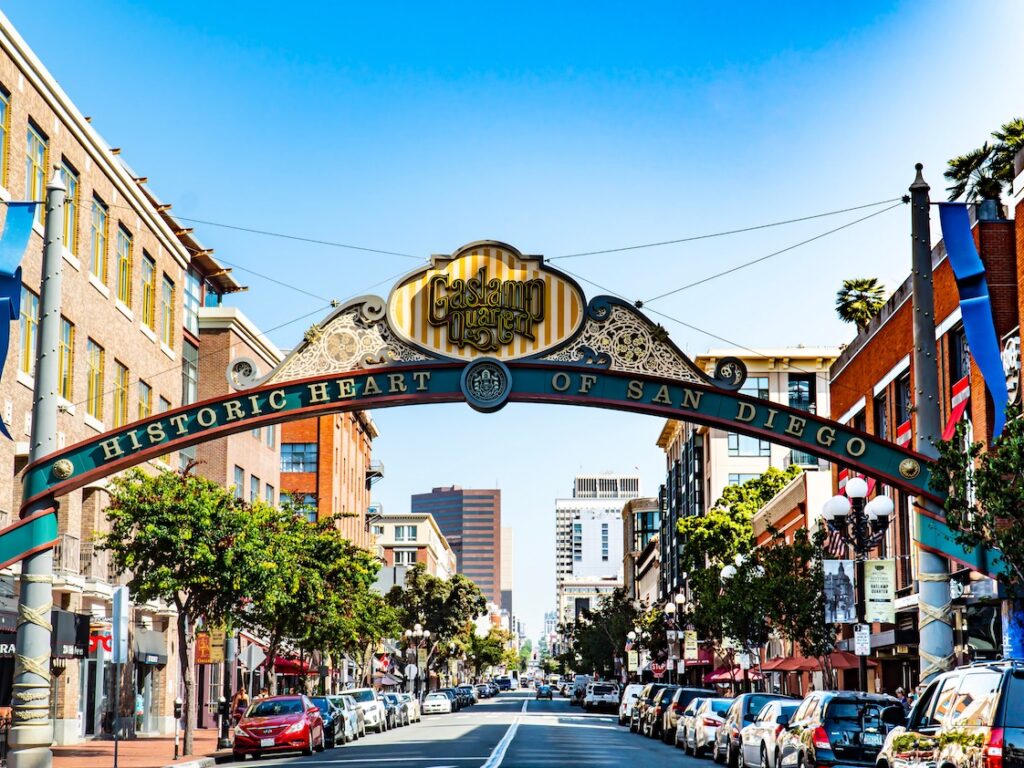 Comprising 16 blocks, the Gaslamp Quarter is a historic district that blends 19th-century charm with modern allure. The blocks are lined with Victorian architecture that is now home to some of the best eats in town and clubs that know how to get your hips moving. It's also where you can stand under the famous Gaslamp sign, San Diego's equivalent of a photo beneath the Brooklyn Bridge.
16. Timken Museum

Within the Plaza de Panama, a complex featuring some of the most significant mid-century structures in the city is the Timken Museum. They offer free admission to admire the elegant range of European old masters, from countries like Italy, Spain, and Russia. Visitors will also find a range of homegrown artists helping to enrich the role art plays in San Diego.
Like this post? Save it for later!