10+ Fun San Diego Water Sports and Activities You Have To Try
Having some of the best weather all year-round and being right on the coast, San Diego water sports are a way of life in this beloved city. I've tried a bunch of them myself and would totally recommend any of these fun water sports and water activities in San Diego to anyone.
Whether it's your first time in San Diego or you've lived here your whole life, there's bound to be something on this list for you!
5+ Fun Water Sports in San Diego
Kayaking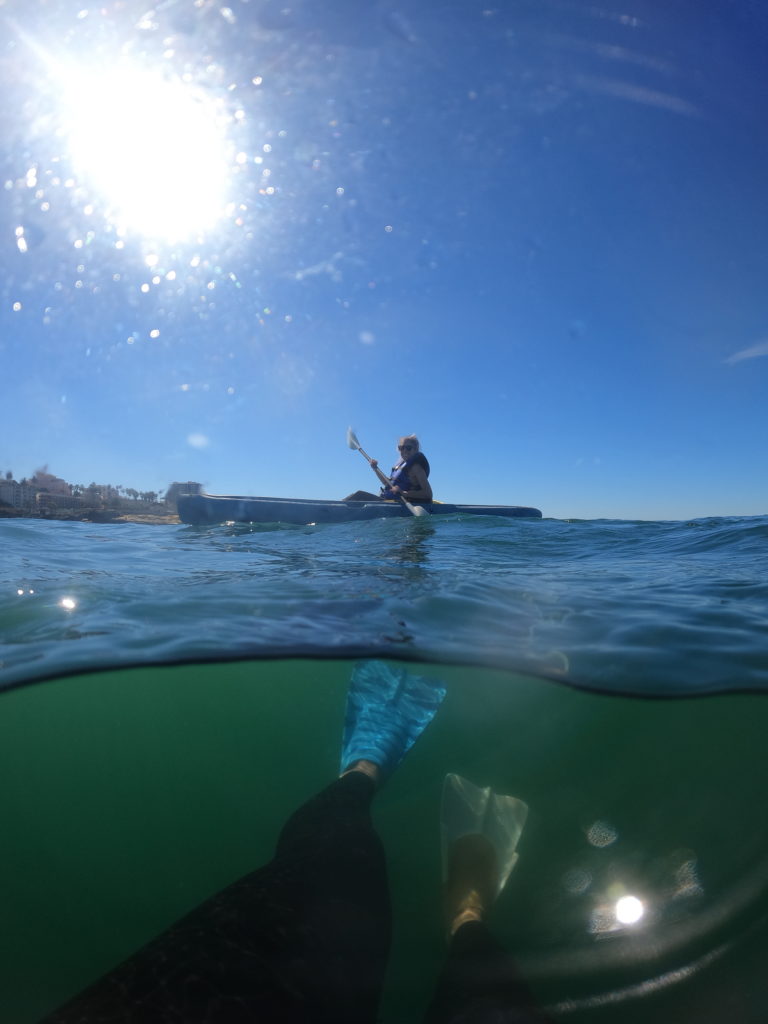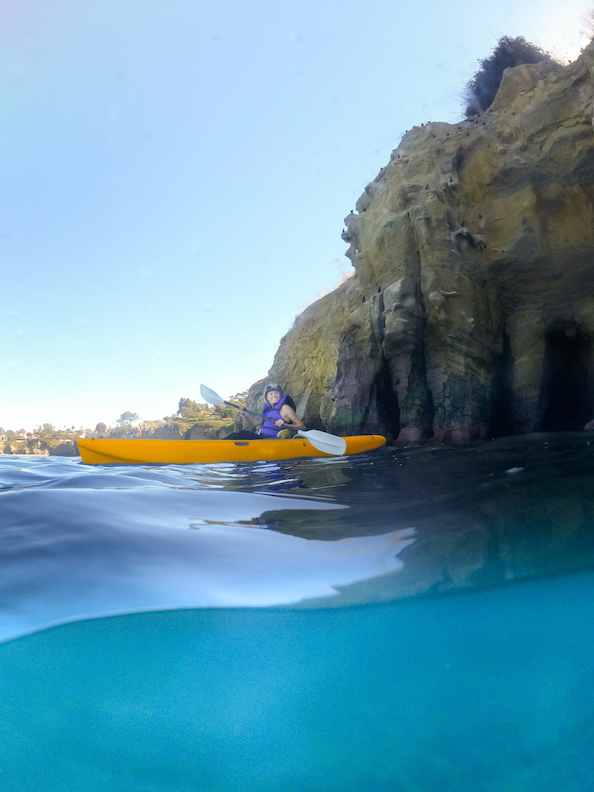 A favorite way for both tourists and locals (including myself) to explore San Diego is by kayaking. There are tons of places to kayak when it comes to San Diego water sports, but my top recommendation is to take a La Jolla Sea Caves Kayak Tour. My mom and I took a tour with Everyday California and we had the best adventure!
Where to get kayaking water sports rentals: There are multiple locations in La Jolla, but I recommend going with Everyday California even if you aren't doing their tour; they do rentals too!
Surfing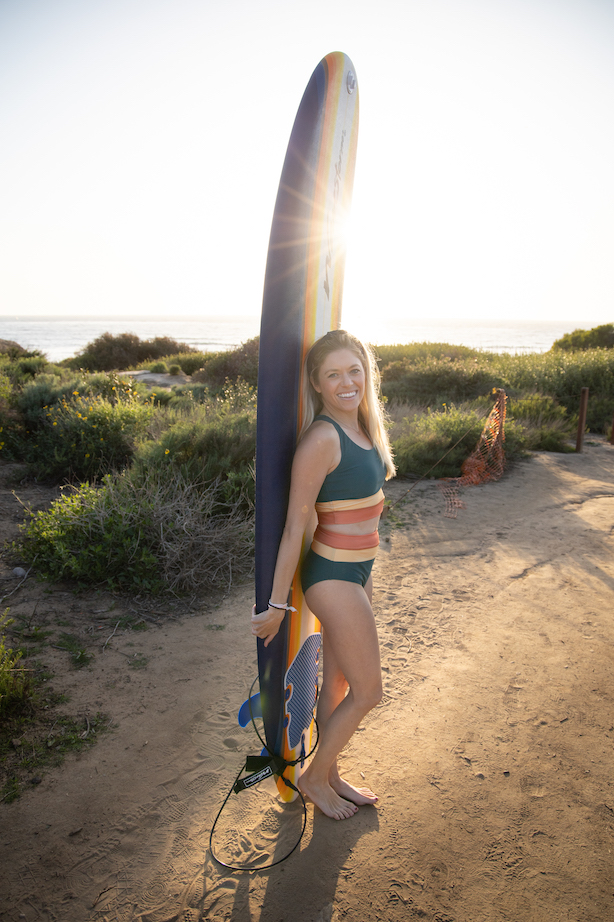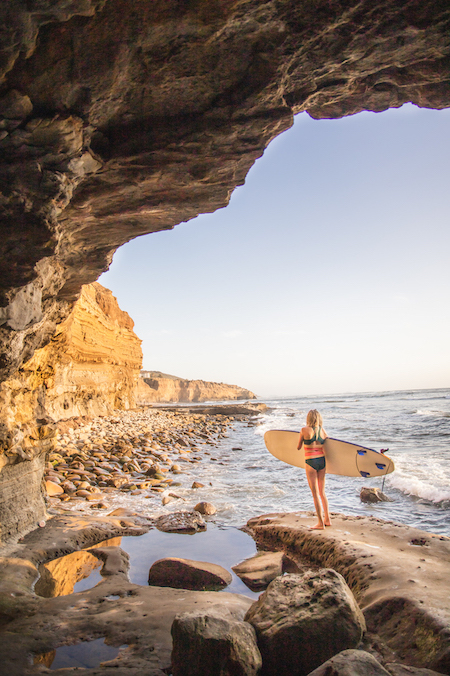 I couldn't leave out surfing on this list – it's one of the most classic San Diego water sports. If you've never been before, there are many places that offer lessons.
Check out these local beaches that surfers love to frequent: La Jolla Shores, Black's Beach in La Jolla, Pacific Beach, and Oceanside beaches. This article provides a good list of varying difficulties for these water activities in San Diego.
Where to get surfing water sports rentals: Everyday California offers both rentals and lessons in La Jolla. Real Surf Shop in Oceanside offers surfboard and wetsuit rentals.
Hydrobiking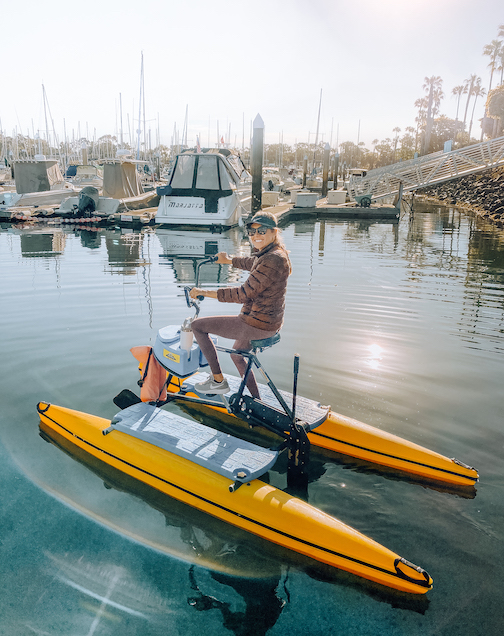 Going out onto the water on a hydrobike is one of the coolest San Diego water sports I've done. I went with Hydrobikes San Diego and had such a unique experience.
The hydrobikes are very sturdy and even though it's a leisure activity, you'll get that leg workout too. If you don't feel like going alone, you can also try the tandem hydrobike. I recommend going early in the morning to enjoy these fun water sports when the water is calm.
Where to get hydrobike water sports rentals: Hydrobikes San Diego has two locations that they partner with. Aqua Adventures for Mission Bay and Disco's Paddle Surf for Point Loma/San Diego Bay.
Sailing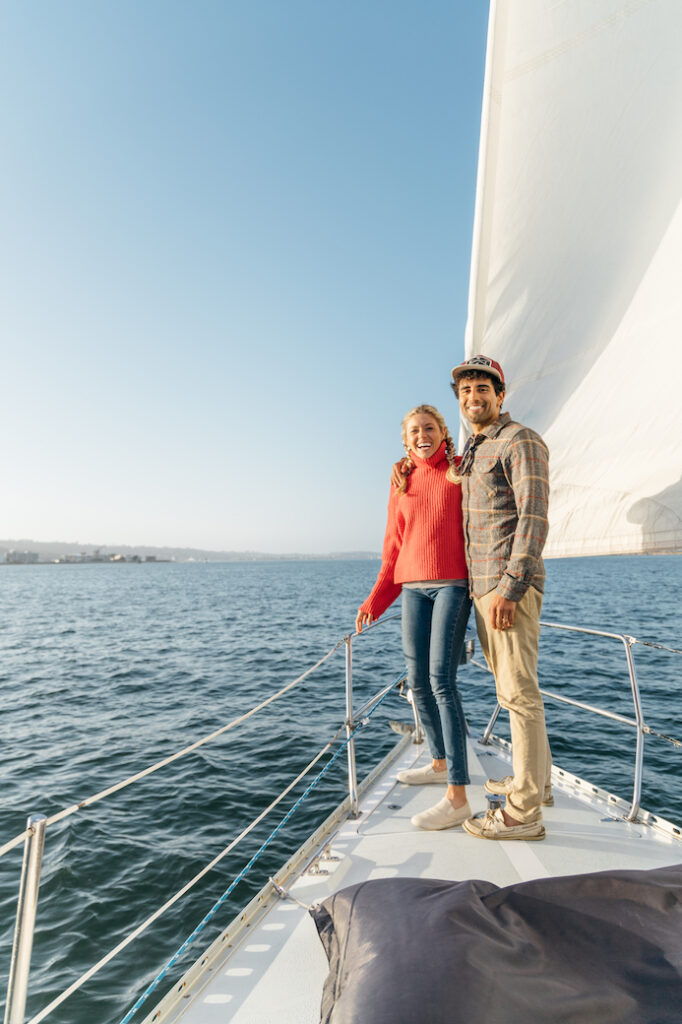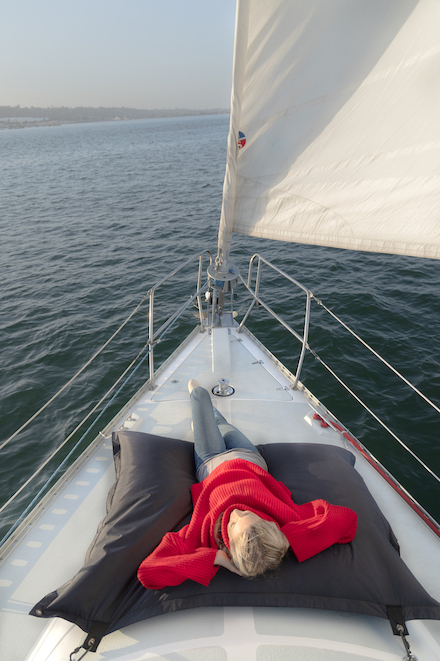 If you know how or want to learn how to sail, that's definitely an option for water activities in San Diego, but one of the best things to do with a group is to take a sailing tour.
Sail San Diego has all the perfect options for your group whether it's you and your friends, a bachelorette party, or a family affair – tours are great for kids! They offer public or private tours and varying durations. Plus, they even provide as much beer, water, soda, and snacks as you want.
I highly recommend taking the sunset tour. My friends and I totally loved this adventure so much that I want to go again!
Where to book sailing water sports rentals: Just head to Sail Dan Diego's website to book your tour.
Use code 'chelseyexplores' at checkout for a discount!
Stand Up Paddleboarding (SUP)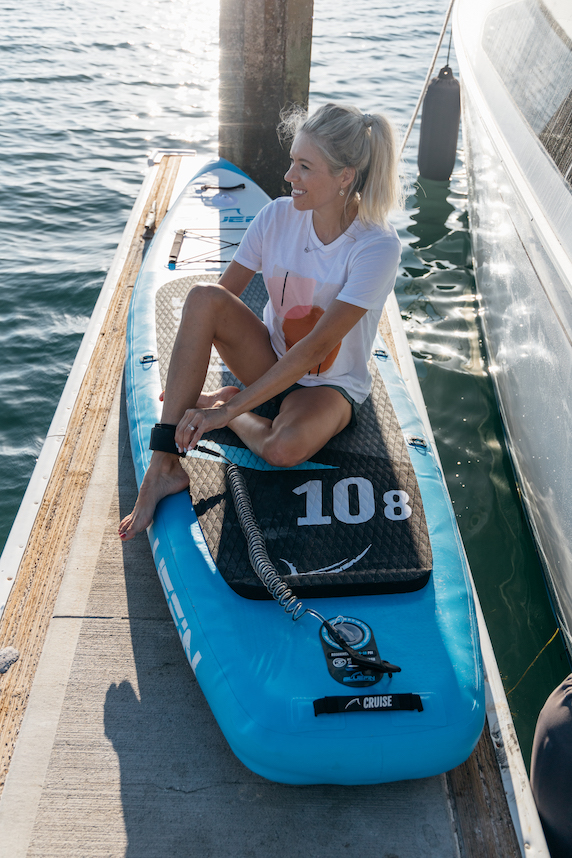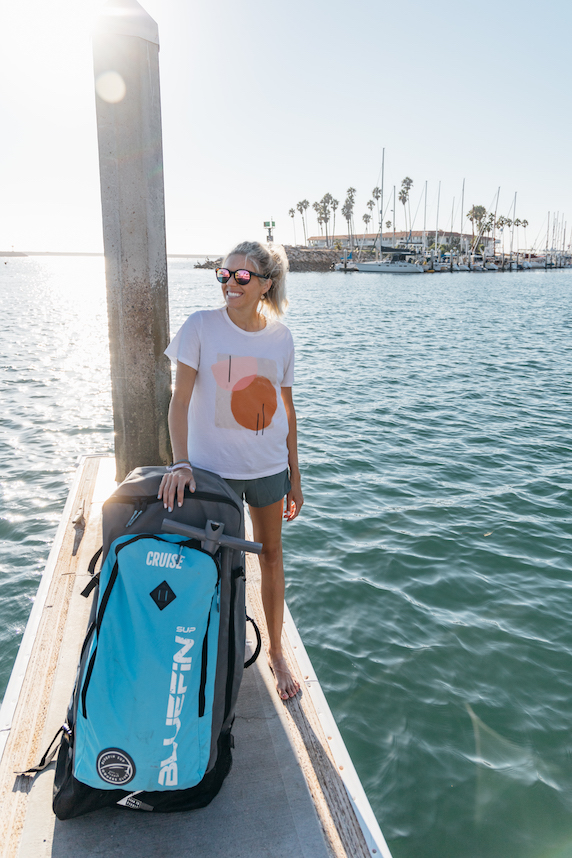 Have you ever been stand-up paddleboarding (SUP) before? If not, you have to try it! SUP is one of the best San Diego water sports with many places to try it. You can paddleboard in Mission Bay, at parks that have water nearby, and best of all, beachside. You can even go with your dog if you have one! Check out where on this list of the 9 best places to paddleboard.
I think SUP is one of the best water activities in San Diego because it's much easier than surfing and paddling through the water while standing on that large, wide board that gives you a great arm and back workout. It's one of the really fun water sports even for beginners.
Where to get SUP water sports rentals: Depending on where you're paddleboarding, below are some places to rent from.
More San Diego Water Sports
There's honestly no shortage of fun water sports and water activities in San Diego. If you're looking for something with more of an adrenaline rush, you can try kitesurfing, bodyboarding, windsurfing, jetpacking/flyboarding/hoverboarding, or wakeboarding all around SD.
5 Other Water Activities in San Diego
Beaches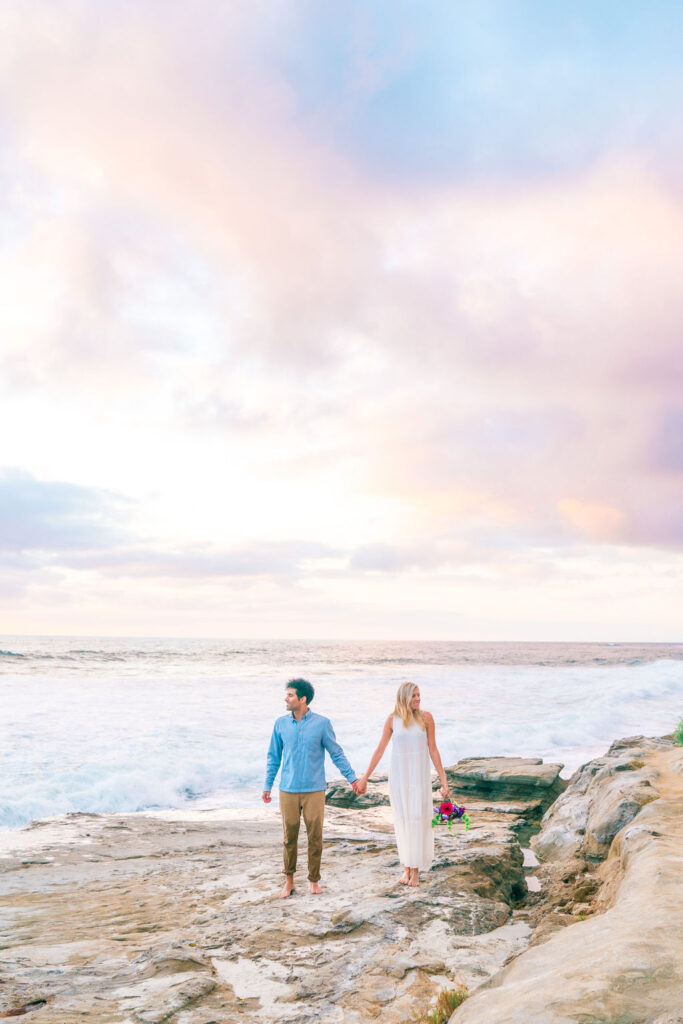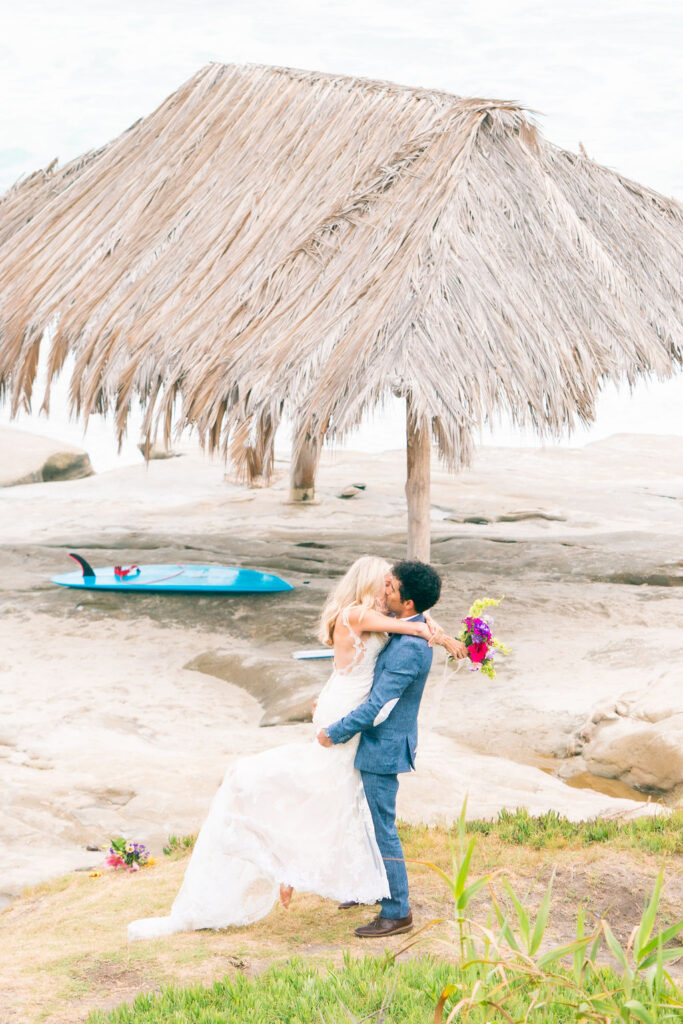 Of course, going to the beach would be included on this list of water activities in San Diego! You can pretty much do any of the fun water sports on this list at or near a beach – or you can just go there to relax and swim in the ocean. Some of my favorite beaches in San Diego are: La Jolla Children's beach, Carlsbad State beach and Torrey Pines beach.
Swimming pools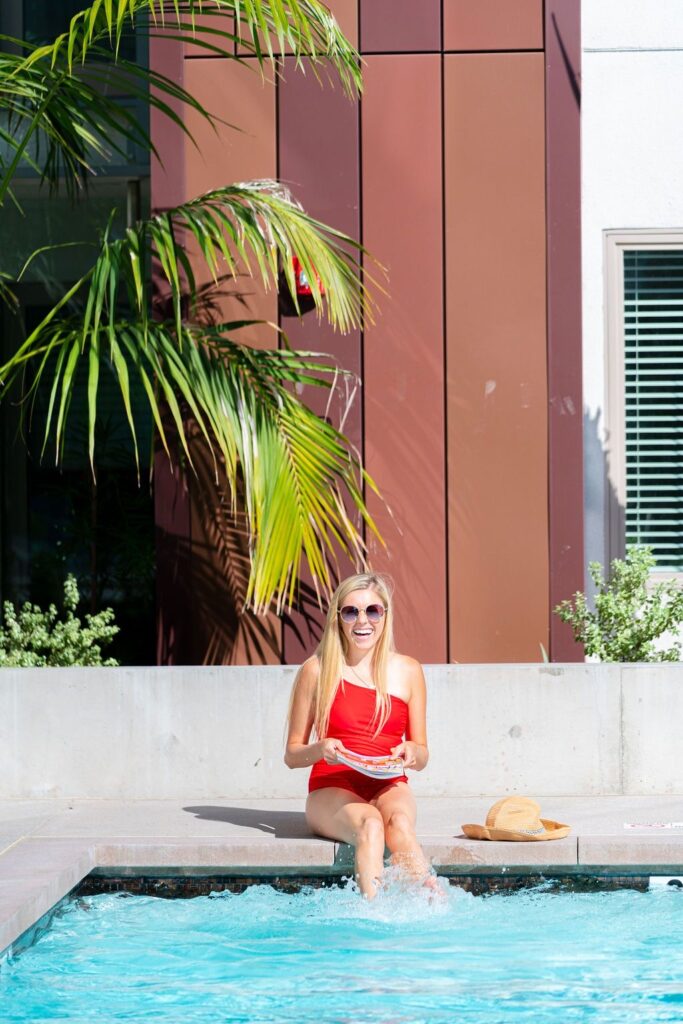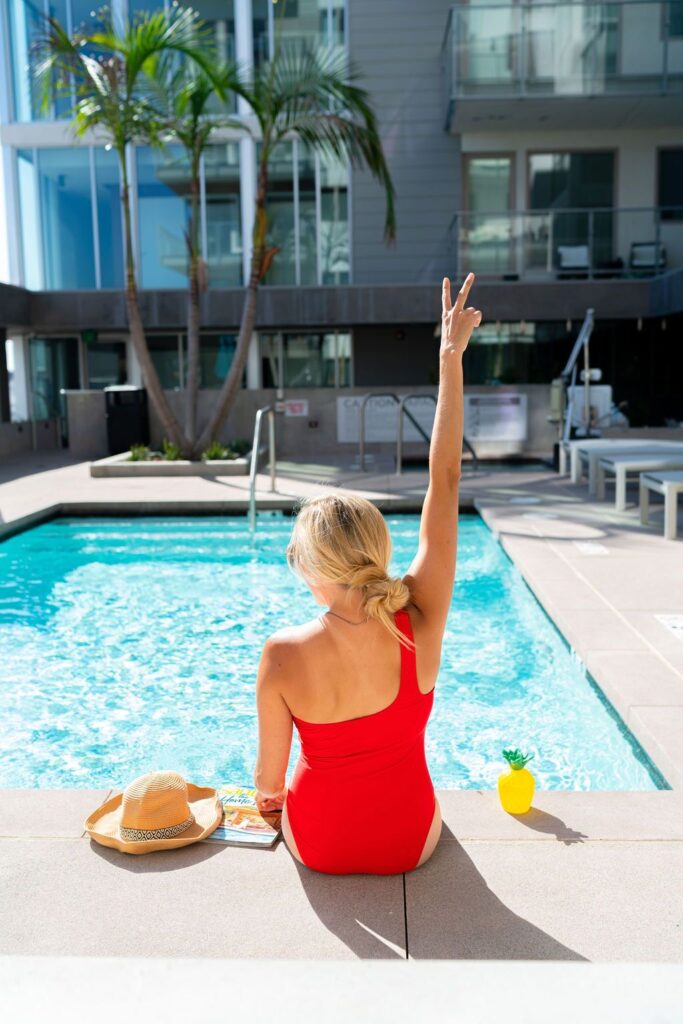 Don't feel like getting sandy or want to go somewhere other than a beach? There are also a bunch of water activities you can do at any of the endless number of swimming pools at San Diego hotels and resorts. To help narrow down which one to book, check out this list I made.
Where to book swimming pool passes: Just like you can get water sports rentals for a day, you can book a hotel pool day pass for a day by using Resort Pass.
Snorkeling tours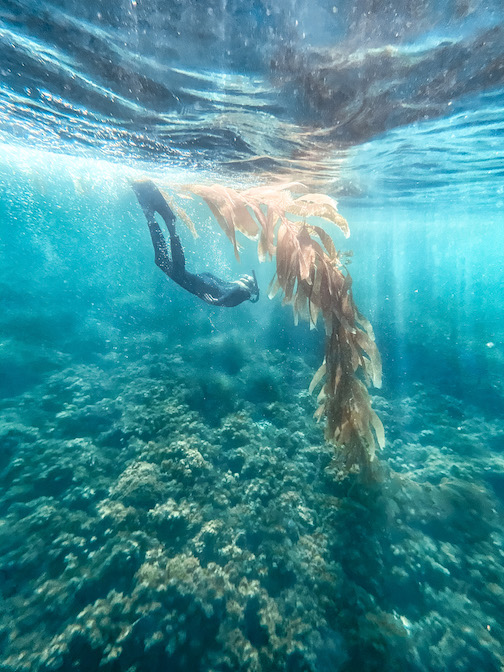 Snorkeling is actually one of the really great San Diego water sports (though not as high adrenaline as the other fun water sports mentioned above!). You can explore sea caves or see sea lions, and braver snorkelers can even check out leopard sharks and stingrays.
Some of the best snorkeling is in La Jolla Cove and Everyday California also offers snorkeling tours in addition to kayaking tours!
Where to get snorkeling water sports rentals: If you're going on your own in La Jolla, Everyday California offers snorkel rentals too.
Tide Pools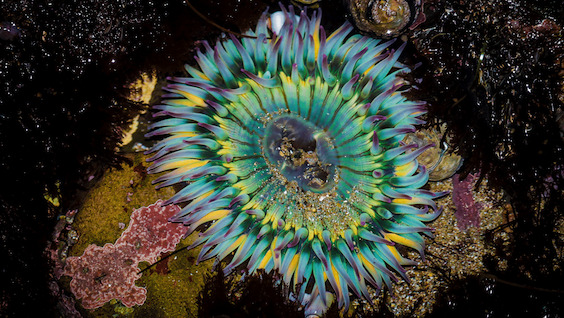 During low tides when water gets trapped, tide pools are formed and provide a habitat for marine life. If you're looking for water activities in San Diego that are more low-key, you should go tide pooling!
Check the San Diego tide pools chart to know the best times to go, but it's really easy and you'll get to see a lot of cool marine life. Some of the best tide pools are Cabrillo Tide Pools in Point Loma and the La Jolla Tide Pools.
Watching the sunset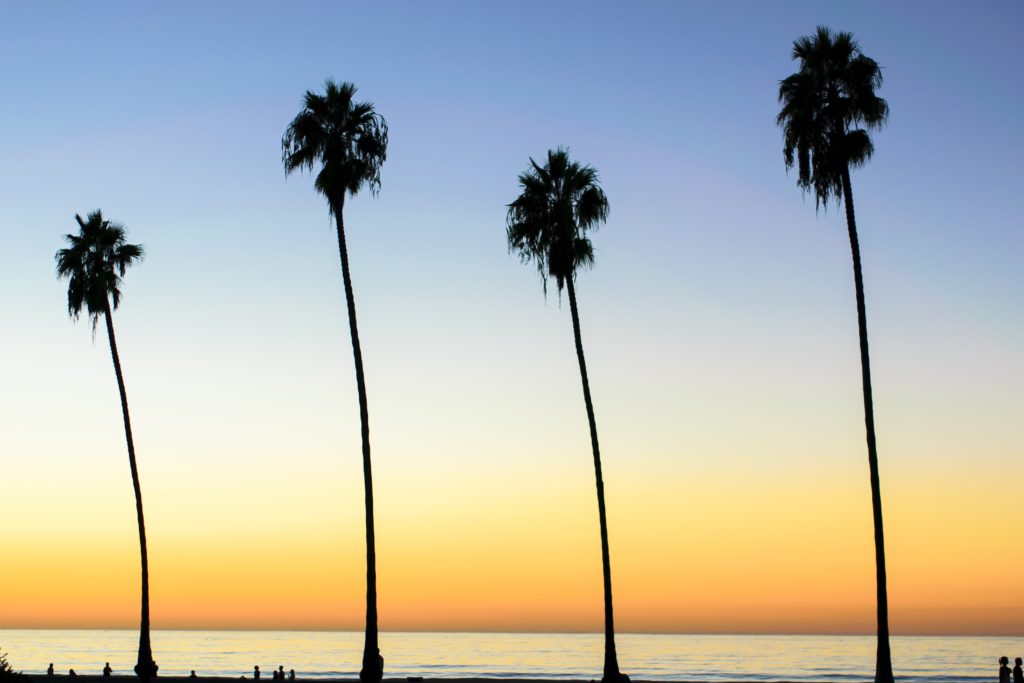 This technically doesn't count as San Diego water sports, but if you're trying to catch some of the most gorgeous sunsets you've seen, you're probably going to be overlooking the water. Watching the sunset is a great way to wind down a day full of fun water sports or water activities in San Diego. Don't know where to go? I have all the best sunset spots on this list.
Gear Recommendations For San Diego Water Sports
Aside from having the equipment to enjoy your water activities in San Diego (which you can get at any of the water sports rental shops), here's some other gear I recommend so that you can fully enjoy your time in and on the water.
Swimsuit: One of the most essential pieces for being in the water! I love to wear one-pieces like this.
Water shoes: These are great for protecting your feet during any of the water activities in San Diego but especially in the tide pools.
Reef safe sunscreen: Always wear sunscreen when you're out on the water to protect your skin. Using reef-safe sunscreen also protects the environment – it's a win-win! I personally like this tinted sunscreen because it almost looks like I am wearing makeup with it plus it is eco-friendly.
Sunhat: When you want or need a bit more protection for your face, using a sunhat is the perfect option.
Sandals: You definitely want footwear that's easy to slip on and off when you go out for all those fun water sports. I recommend these affordable Birkenstock look alikes.
Surf racks for car: It's hard not to fall in love with these San Diego water sports, so if you find yourself investing in your own equipment, a surf rack is super useful for transporting your gear.
Final thoughts from your outdoor gal
Well there you have it friends! My complete list of all my favorite San Diego water sports and activities. I hope you found this list helpful and inspiring. Summer is almost here and these are the perfect water activities to try out this year!