ULTIMATE GUIDE TO THE BEST THINGS TO DO IN JOSHUA TREE
One of the most popular places in the desert, besides Palm Springs, is one of the 60 National Parks: Joshua Tree.
Filled with beautiful cactus and the infamous Joshua Trees, this park is like no other National Park. In this article, I am going to give you a list of the best things to do in Joshua Tree (plus some other tips and resources).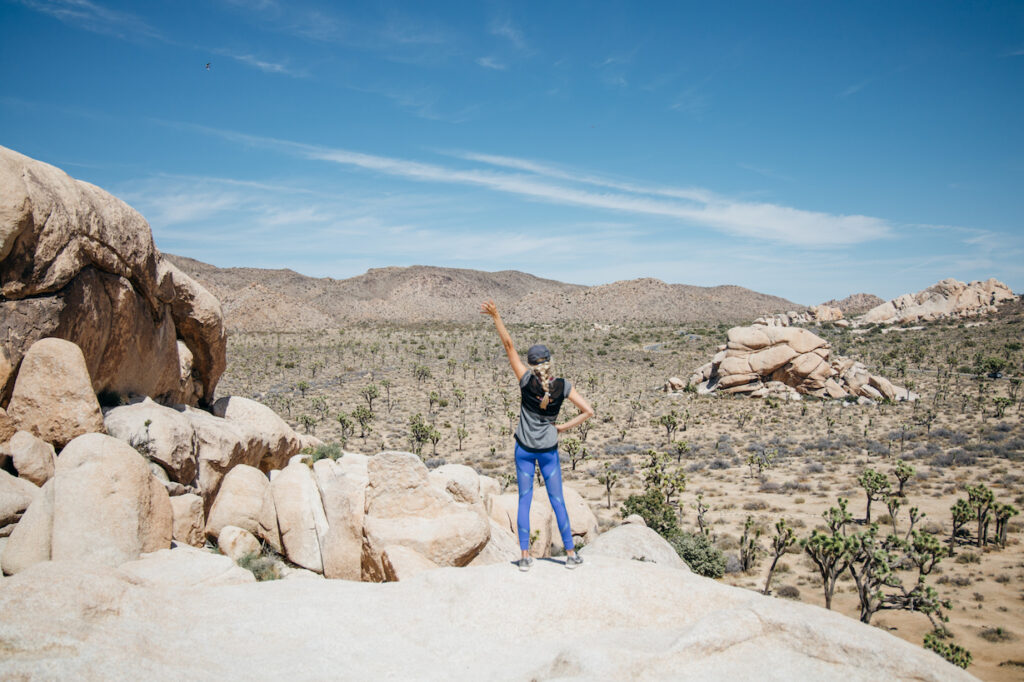 Joshua Tree is known for its unique airbnb's, amazing milky way views, stark desert landscape, and incredible rock climbing. This park will amaze you.
So, let's get to it!
5 BEST THINGS TO DO IN JOSHUA TREE
I don't know about you, but sometimes I find researching what to do in National Parks to be overwhelming. National Parks are huge and there is always so much to do. I want to list out the best thing to do in Joshua Tree for you.
I want this article to be your one stop shop for things to do in Joshua Tree, so below is my complete guide to visiting this park.
1. STARGAZING
Stargazing is popular among many Joshua tree go-ers. Considering this National Park is in a desert there are no lights out here, making it the perfect spot to stargaze. If you have a telescope, bring it!
There are even ranger-led night sky programs that will take you out and teach you all about the stars!
2. PHOTOGRAPHY
Most National Parks are a paradise for photographers, Joshua Tree being one of those places. The best time of year to shoot in Joshua Tree is October and November as the light hits the rocks in a unique way this time of year.
Joshua Tree is also the perfect place to practice your astrophotography. Bring a tripod and set up camp. Maybe even get some shots of the Milky Way as this is the perfect place to see it on a clear night.
Tip: An incredible place to shoot the Milky Way is at Arch Rock.
3. ROCK CLIMBING
A rock climber's paradise. People come from all over the world to rock climb here, that is how good it is.
I have never rock climbed here myself, but maybe one day. Don't worry though you can also scramble up some rocks too! Just bring good shoes. 🙂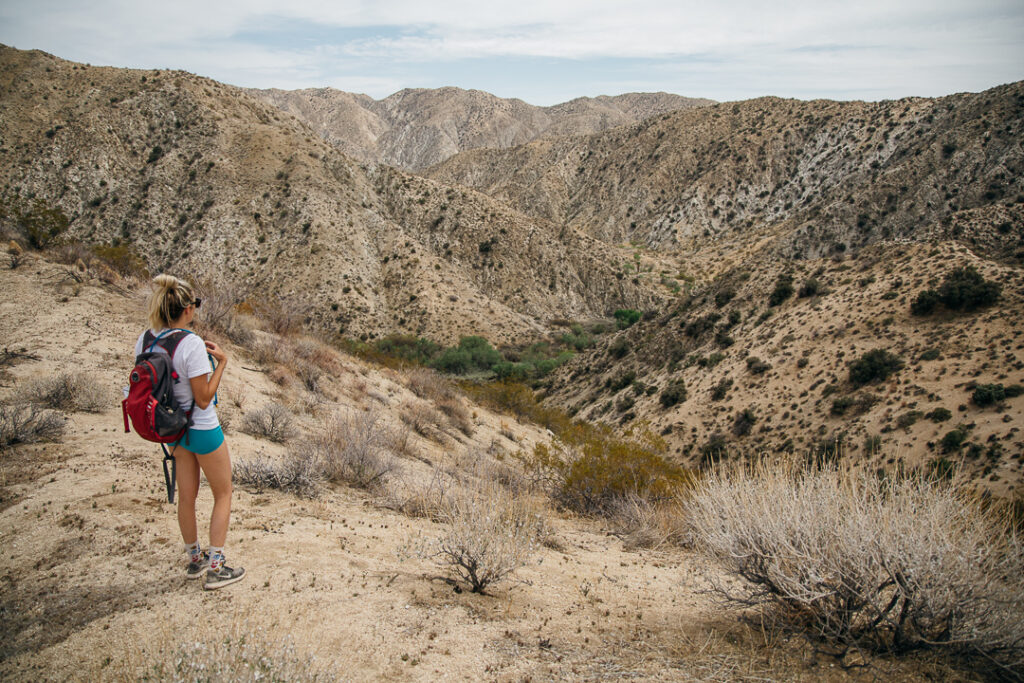 4. HIKING
Hiking in Joshua Tree National Park is not your typical mountainous hike that you would usually think of. However there are tons of great options. Below are some of my favorites.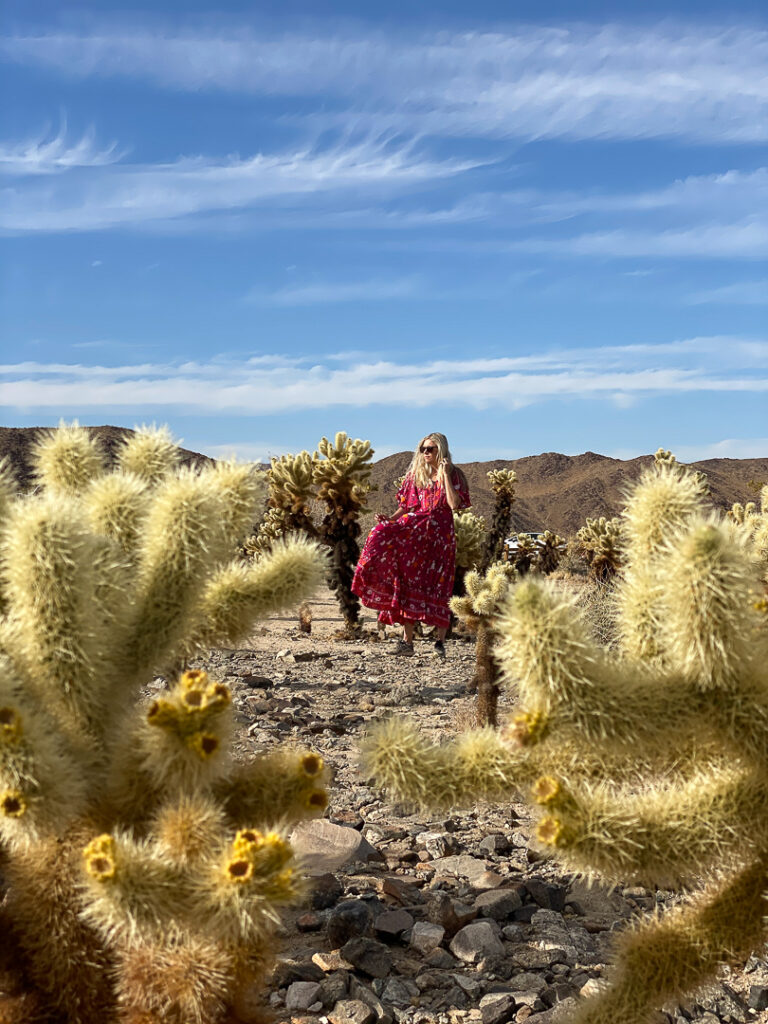 Arch Rock-1.2 mile hike rated as easy
Hidden Valley-this is a 1 mile easy trail
Wonderland Wash-another easy trail
Ryan Mountain-Moderate and 2.8 miles
The Maze Loop-Moderate
Boy Scout trail-this is a hard trail and ranges from 9-16 miles
5. VISIT THE UNIQUE AREAS AROUND JOSHUA TREE
There are tons of awesome spots outside of the park as well! I recommend visiting the following places:
Pioneertown: This is an old western inspired town filled with cute shops and sets from old movie scenes. This town is located about 25 minutes away from the National Park.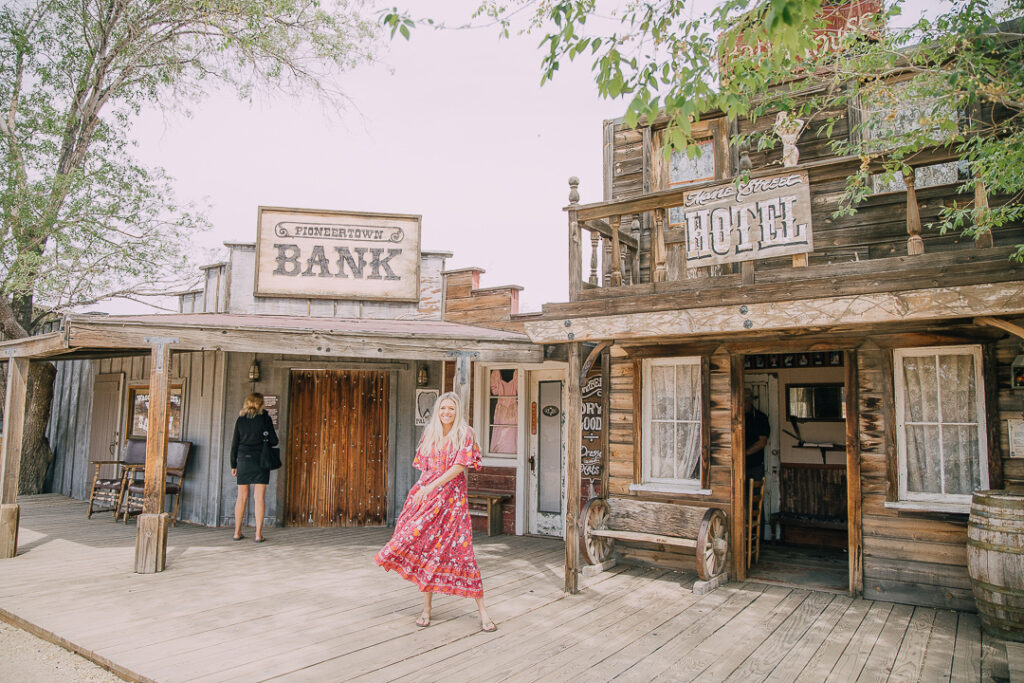 Crochet Museum and Beauty Bubble Salon and Museum: Two very unique museums offering an eclectic assortment of trinkets.
Desert Christ Park: This is a sculpture garden located in the Yucca Valley Region with unique statues.
Big Morongo Canyon Preserve: A hidden gem that we found on our drive back to San Diego from Joshua Tree. You need to add this to your list of things to do in Joshua Tree. Such a beautiful hidden gem. Hike around the preserve to find a beautiful desert oasis!
Palm Springs: Palm Springs is not too far from Joshua Tree, however, I recommend making this a whole separate trip if you can or adding on two additional days to your itinerary to visit Palm Springs.
MUST-SEE PLACES TO ADD TO YOUR JOSHUA TREE ITINERARY
As a blogger and instagrammer myself I am always on the hunt for "the must see places and must photograph places" to add my vacations.
Arch Rock: An epic rock in Joshua Tree that is in the form of a huge arch
Skull Rock: Not my personal favorite, you could just drive by this one or stop to take a quick photo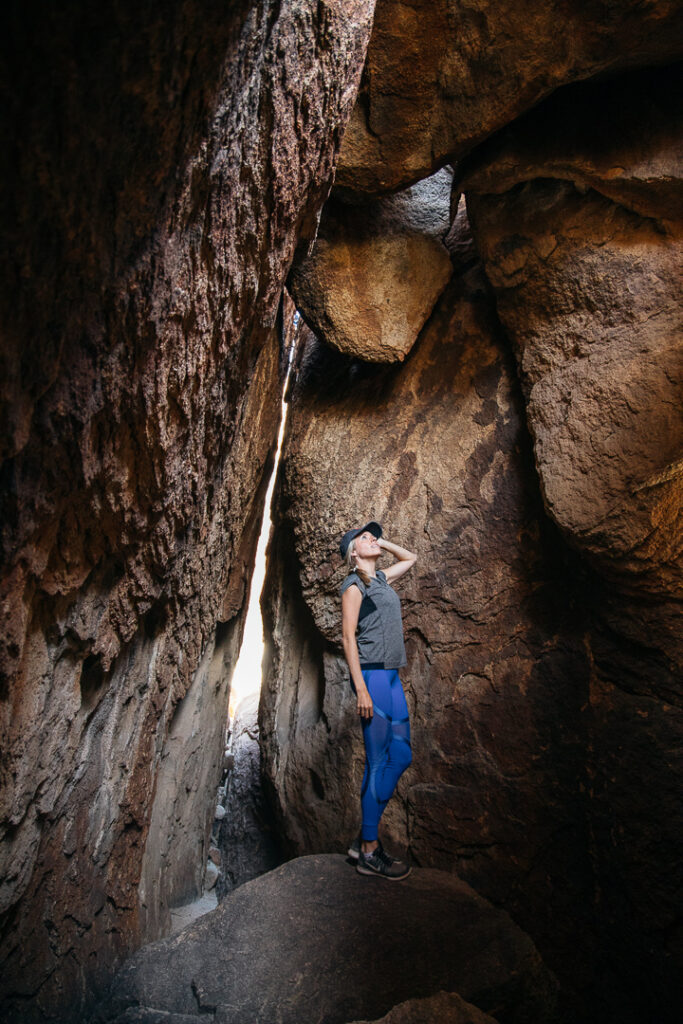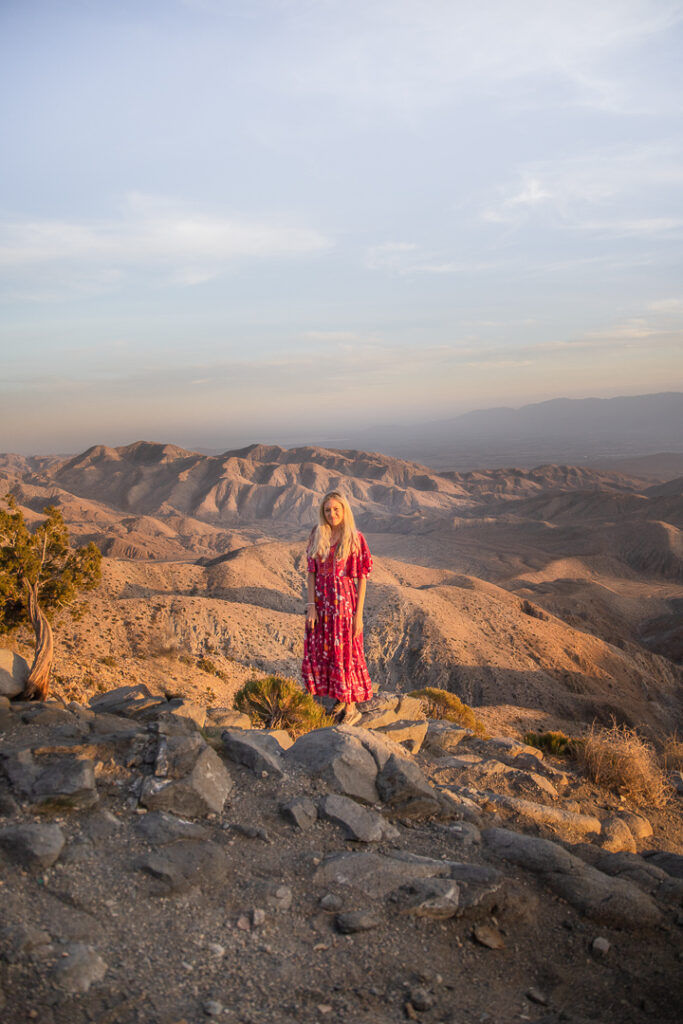 Cholla Cactus Garden: Be careful as these are prickly and hurt if you step on them!
Keys Point: A must visit spot in Joshua Tree National Park
Hall of Horrors: An epic spot scramble up rocks
These are all my top photography spots within the park itself! Add them to your bucketlist!
SPENDING A WEEKEND IN JOSHUA TREE FAQ
When I took my recent trip to Joshua Tree, I got tons of questions over on my Instagram about details of this trip! So, here are some of the FAQs I received that should help you plan your trip.
WHEN IS THE BEST TIME TO VISIT?
Considering Joshua Tree National Park is practically in the middle of a desert you can probably assume the best time of year to visit, but let's dig a little deeper.
Let's break it down by seasons.
Spring: Spring is best known to be the best time to visit (march-May), but here are some other awesome reasons to visit JNT during the spring. The wildflowers are blooming, which makes for some great photography to have the contrast between the colorful flowers and the tan sand.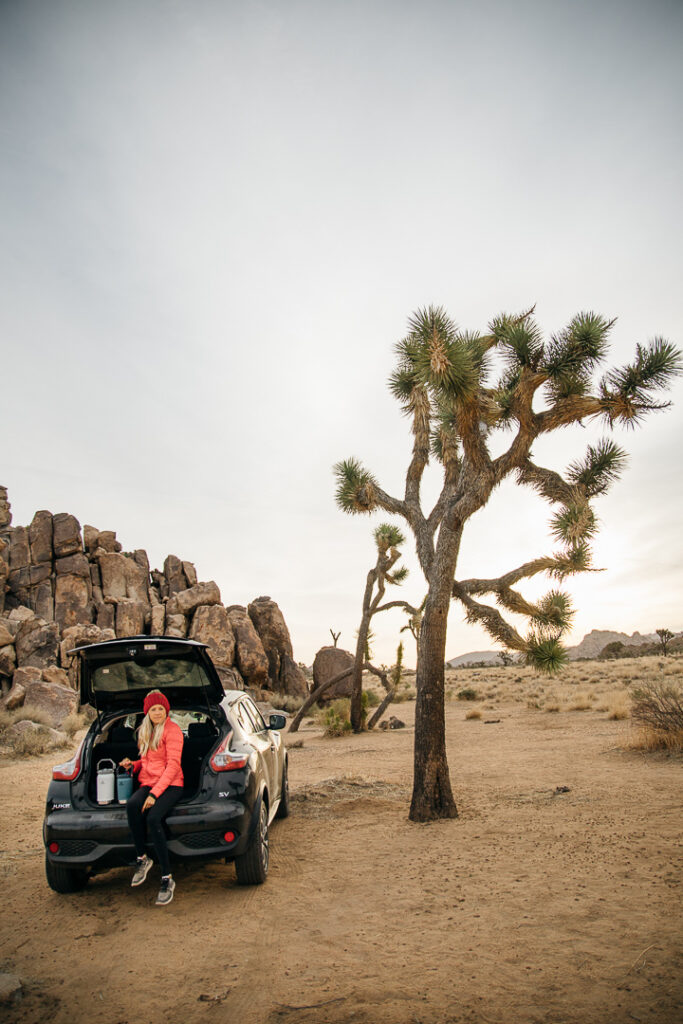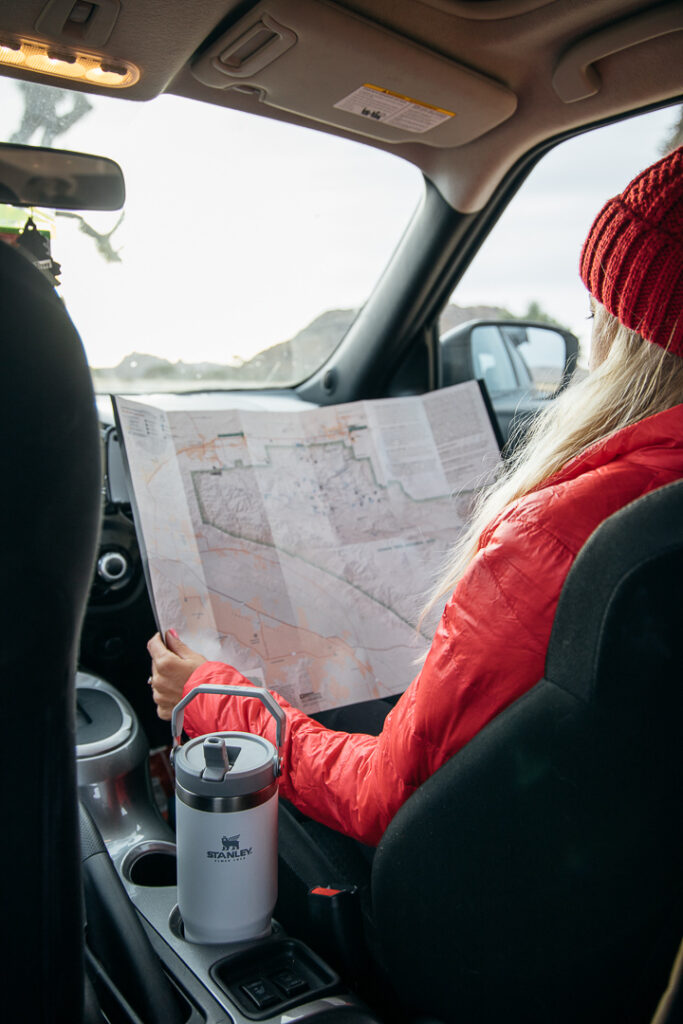 Summer: This is the hottest season of the year. From June – September the temperatures in Joshua Tree are usually in the 100F range. There is very little shade, so if you do choose to go during this time, please bring tons of water!
Fall: October-November is considered to be more pleasant weather as the average high is in the 70s and 80s. The lighting this time of year is especially good for photographers.
Winter: December to February can get quite cold in Joshua Tree National Park, especially at night. At higher elevations, it even snows in this area during the winter months.
Overall, the best time to visit is March-May or October-November as the temperatures tend to be the most bearable haha.
HOW DO I GET TO JOSHUA TREE?
Located only about 2 hours east of San Diego or 3hrs east of Los Angeles, this place makes for the perfect weekend getaway. If you live in California, then I highly recommend you visit this National Park.
If you are coming from out of state, then your best bet would be to fly into either LAX, San Diego International airport or the small airport in Palm Springs.
WHERE SHOULD I EAT?
There are limited food options near Joshua Tree itself, but here are the places we ate at and absolutely loved. All these locations are on the one main street near the park entrance.
I highly recommend you bring snacks or even dried meals for the time you will spend in the park itself as there is no food within the park.
Crossroads Cafe: We chose to grab a heart breakfast here and it was absolutely delicious.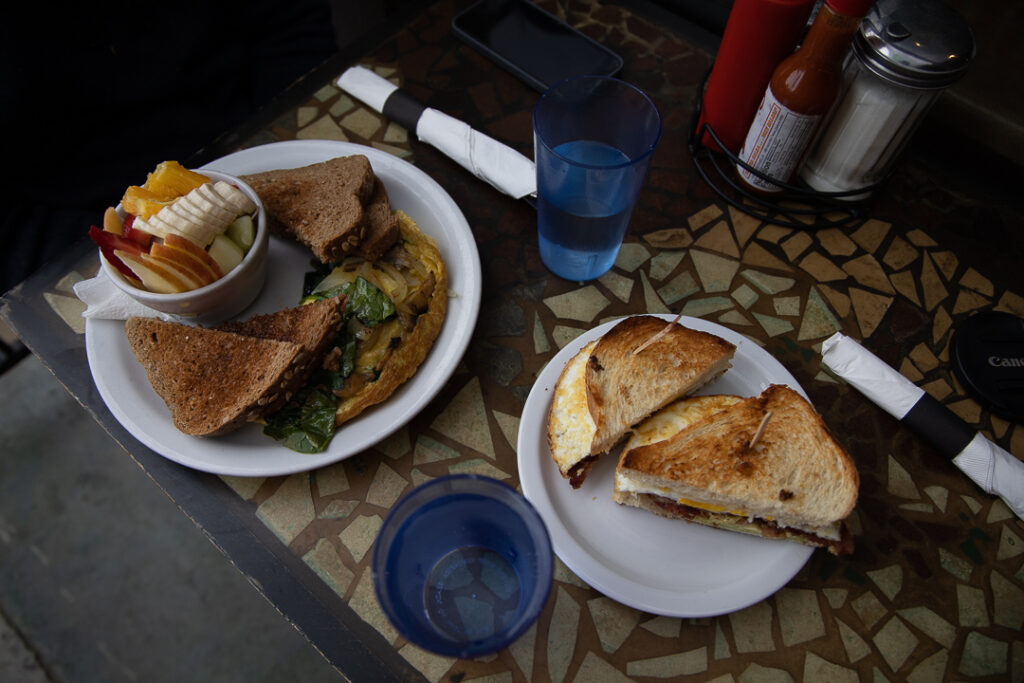 Natural Sisters Cafe: Just across the street from Crossroads Cafe is Natural Sisters Cafe. We chose to get some iced coffee here to experience different places, however, their baked goods looked so yummy too. The Natural Sisters Cafe is known for its healthy eats and vegan options.
The Dez: We did not eat here personally, but there was a huge line out the door, so they must have delicious food and coffee. 
WHERE SHOULD I STAY?
This all depends on what type of vacation you are looking for. Do you want to tent camp, car camp, live it up in an airbnb? Here are my personal recommendations for each category.
Tent Camping: There are tons of campgrounds within Joshua Tree National Park which you can find here. I highly recommend the Hidden Valley Campground though. This campground provides you easy access to everything in the park as it is located in the middle. This campground is first come first serve.
Car Camping: There are plenty of options just outside the park as well. I have a post on finding free places to camp that will help you determine where you can car camp near Joshua Tree for free!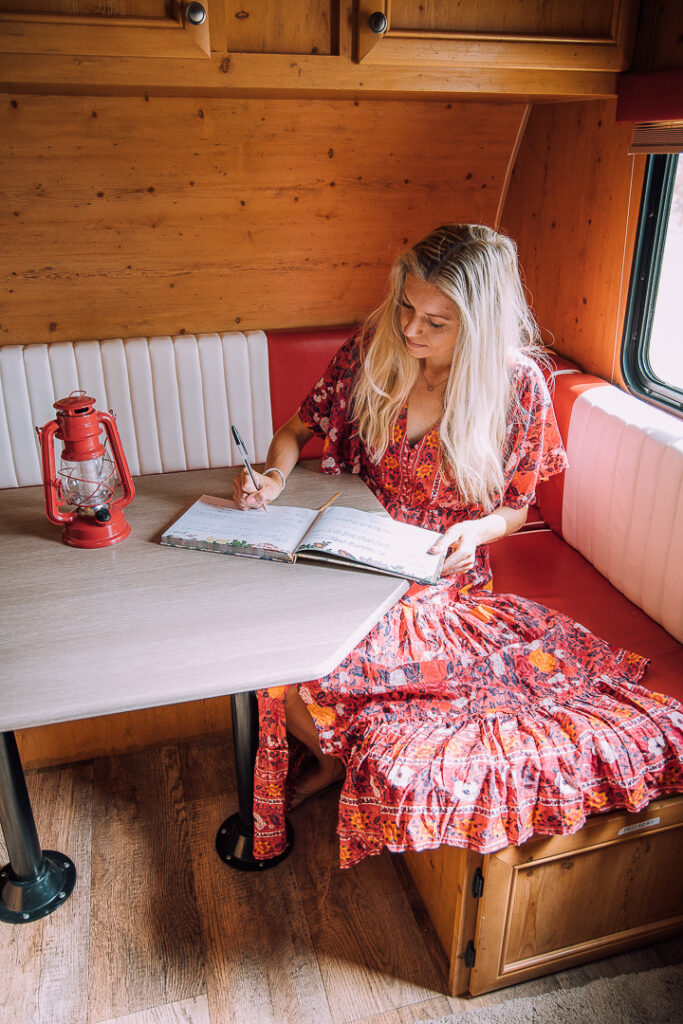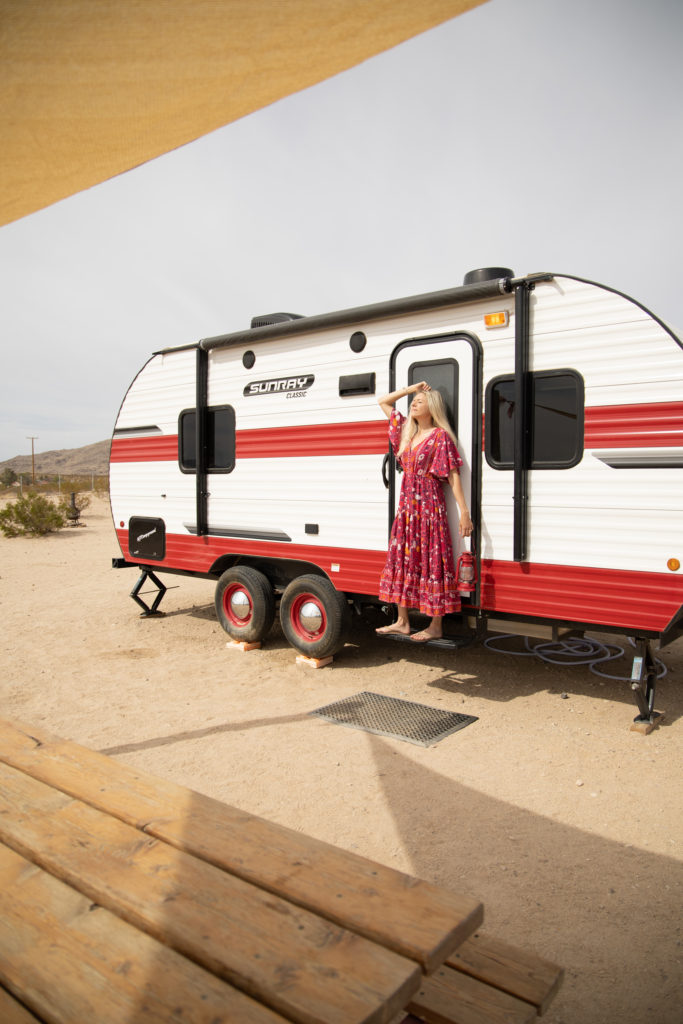 RV campground: During our most recent stay in Joshua Tree we RV camped at JT Village campground. This was honestly the perfect location. Located just 20 minutes outside of the park in a beautiful and quiet setting, this RV park had everything we needed.
Airbnb: Joshua Tree has tons, and I mean TONS of unique places to stay on Airbnb. Truly the options are endless, do whatever you choose won't be wrong. However, here are some of the dreamiest airbnbs located in Joshua Tree and here are some even more unique stays.
IS A WEEKEND IN JOSHUA TREE ENOUGH TIME?
Personally, I would say yes! It is quite easy to explore all the big spots in Joshua Tree in one weekend. I recommend heading out on a Friday evening, so that you can wake up nice and early and enjoy all of Saturday and Sunday!
SAMPLE JOSHUA TREE ITINERARY
Friday Night
Leave after work (2.5hr drive)
Stay at Joshua tree village campground
Saturday
619am: Sunrise photos by the RV
8am: Make breakfast at camp
930am: Head to Joshua Tree National Park
1000-500pm: Explore the Park
-Hall of Horrors
-Skull Rock
-Arch Rock
-Cholla Cactus Garden
Sunset at Keys View
Dinner in town or at RV camp
Sunday
Sunrise in Joshua Tree National Park
Breakfast at Crossroads Cafe
Visit Pioneertown
Visit Crochet and Bubble Museum
Lunch in town
Hike at Big Morongo Canyon Preserve
Drive home
TIPS FOR WHEN VISITING JOSHUA TREE
-If possible, avoid going in the heat of the summer. There is very little to no shade in this National Park and it is located near the desert where temperatures can become extremely hot.
-There are three different park entrances, so make sure you plan accordingly.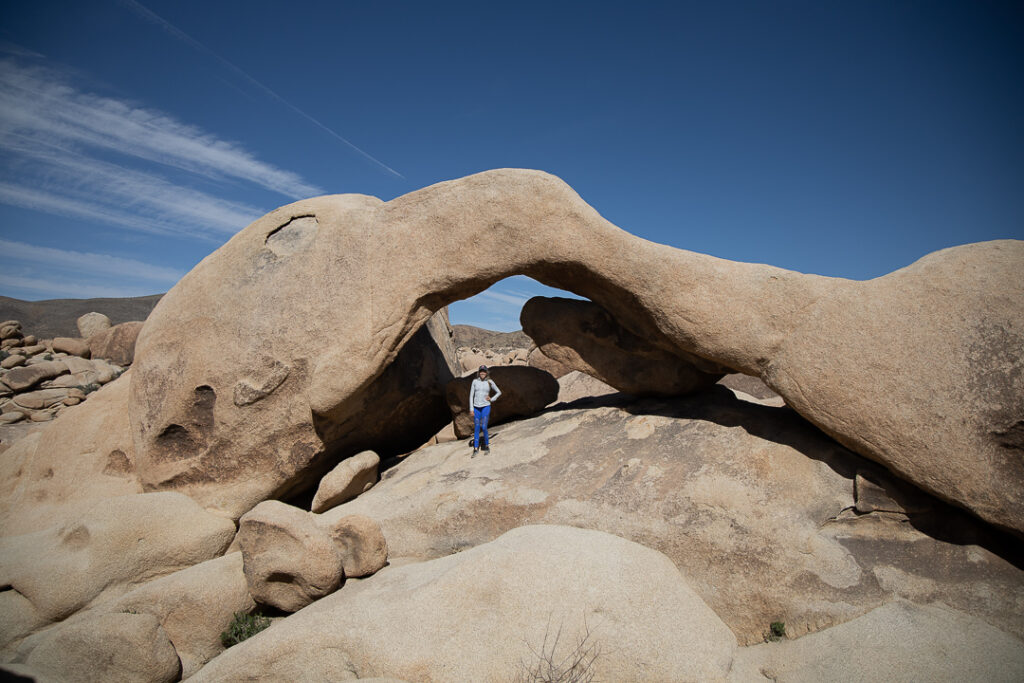 -Cost is $30/vehicle unless you have an annualNational Parks pass which I highly recommend if you plan to visit one other National Park within a years time frame. An annual pass is $80 and gives you access to all 60 National Parks.
-Plan your route ahead of time as there is limited cell service within Joshua Tree National Park
-As always please follow the LNT principles, you can find them listed below:
FINAL THOUGHTS FROM YOUR OUTDOOR LOVING GIRL
As always, whenever you are exploring the outdoors please remember to follow the Leave No Trace principles, which you can read about below.
Don't forget to pack sunscreen, a hat, and plenty of water! Tell me in the comments your favorite part about Joshua Tree National Park. I hope you found this guide on the best things to do in Joshua Tree National Park helpful!
Till next time!
Like this post? Pin it for later!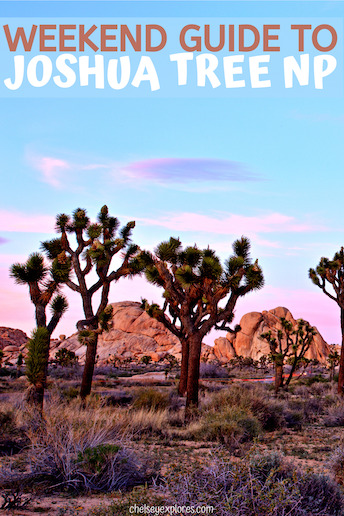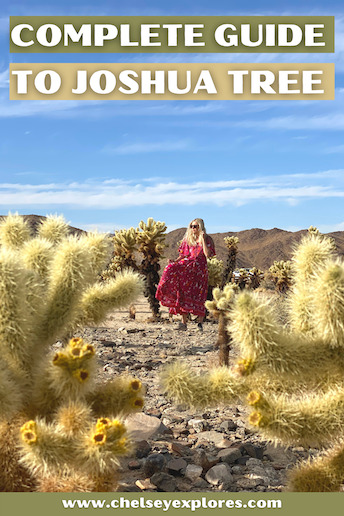 ULTIMATE GUIDE TO THE BEST THINGS TO DO IN JOSHUA TREE