The Best Road Trips from San Diego
Post Summary: Providing you with the best road trips from San Diego
San Diego alone can easily fill an entire itinerary, but there is more to see! For a taste of California beyond America's finest city, set out and explore some of these spectacular towns by car.
Road trips from San Diego
There are endless options for road trips from San Diego — and there's no better time to explore than now!
Joshua Tree National Park
Located around 2 and 1/2 hours from San Diego, Joshua Tree National Park is one of the most scenic places in California, and getting there makes a perfect road trip.
Given its desert location in southern California, Joshua Tree is a good year-round destination, although it's one of the best warm winter destinations in the US especially in December through March when daytime temps hover in the mid-60s F — perfect weather for hiking.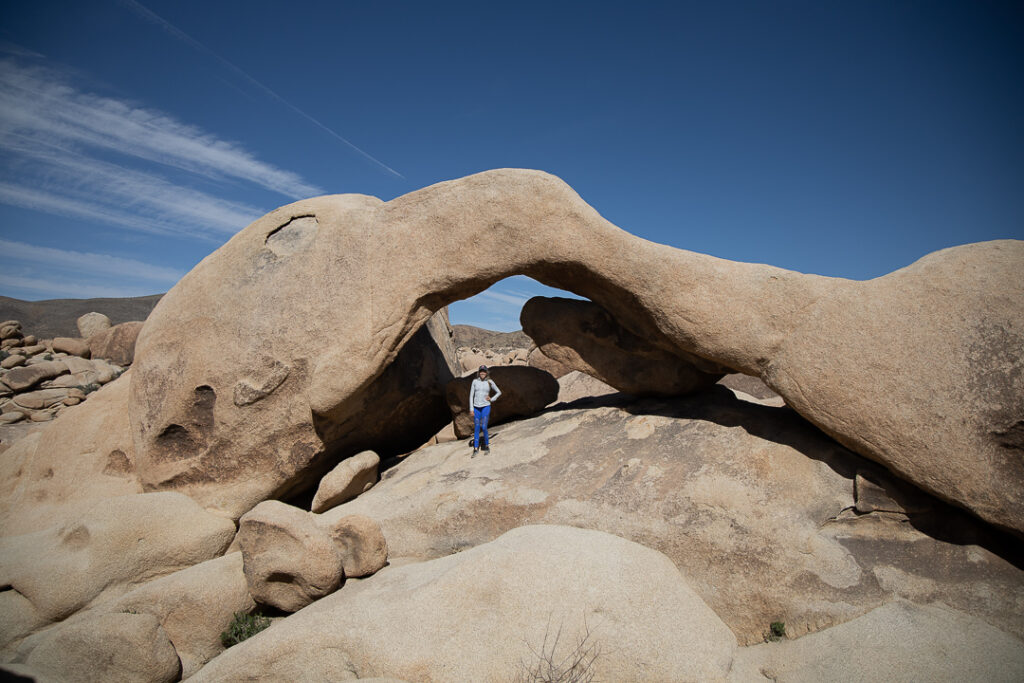 Heading north from San Diego, be sure and stop at Palomar Mountain to take in some scenic views over San Diego to the Pacific Ocean. From here, you can pick up Rte. 371 and 74 to skirt through the lower parts of Mt. San Jacinto State Park before reaching the desert town of Palm Desert.
From here, Coachella Valley has some breathtaking landscapes to prime you for Joshua Tree. A great place to stop for lunch is In & Out Burger before you head in or on your way out.
Once you're in the Park, there are over 1,235 square miles to explore and lots of hikes ranging from easy 1-mile hikes to the more challenging like the 6-mile Warren Peak Trail.
No matter what time of year you're visiting, there's always something new to discover on a road trip to Joshua Tree National Park!
By Lori Sorrentino of Travlinmad
Oceanside
A quick and easy road trip from San Diego is the quintessential California beach town Oceanside. It is less than an hour's drive north, depending on the traffic of course. The town has been a beach destination since the 1800s and is known for the State's longest wooden pier. Aside from hanging out at the beach, most visitors go there to surf or visit the downtown area.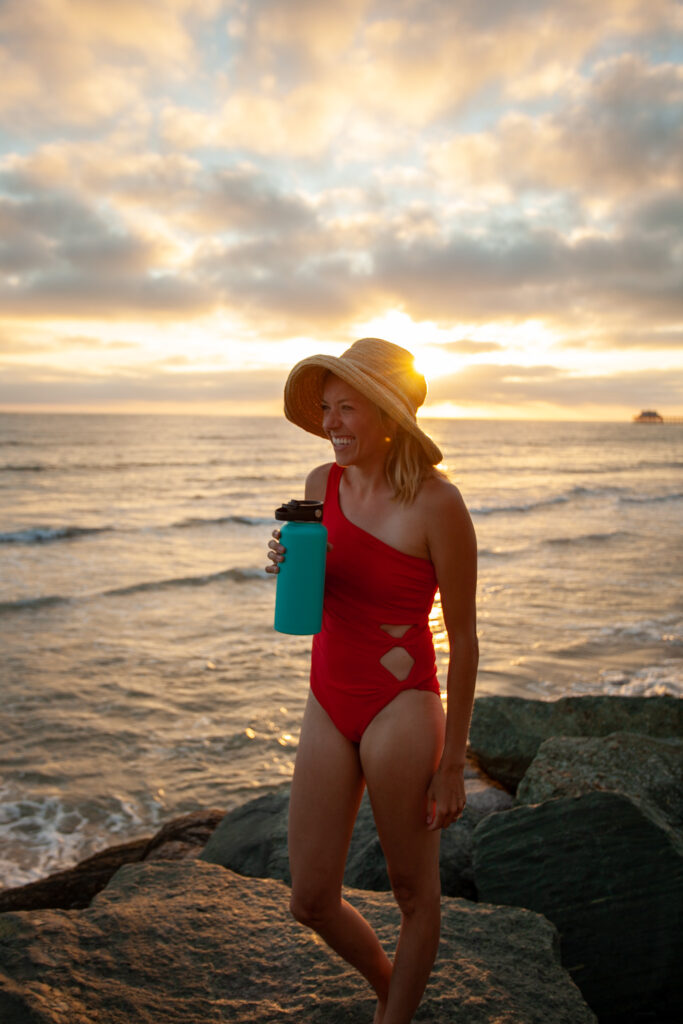 The California Surf Museum is located in downtown Oceanside where visitors can see the surfing culture of the town. Within the area are murals, shops, and plentiful restaurants to try and spend a day walking around.
For those that want to get more steps into their day, there are numerous trails to explore. Instead of hiking up a mountain, it will be more of walking through wetlands and grasslands but there is still lots of nature to be seen.
Oxnard
The sleepy little beach town of Oxnard is such a great road trip from San Diego and a bonus you'll also get in a National Park. It's an easy 3hr and 40min drive along the coast for a beautiful drive.
Make a stop at Crystal Cove State Park for a hike and check out the historic district that includes an enclave of 46 vintage rustic coastal cottages. Other great stops along the way might include Manhattan Beach Pier or Venice Beach Boardwalk.
Arriving in Oxnard you'll find a quiet beach town filled with colorful homes, nearby multicultural cuisine, and a historic downtown area. Silver Strand Beach in Oxnard, is mile-long and bordered by Port Hueneme Naval Base to the south and the inlet to Channel Islands Harbor to the north and is fairly uncrowded most of the year.
Another must-do activity is a trip to Channel Islands National Park. Island Packers is the only transportation ferry to the islands. They offer trips to the Channel Islands as well as whale and wildlife viewing tours. The tours leave from Oxnard and Ventura and are an amazing experience. Lastly, if traveling with children there is a wonderful pirate playground, trails, picnic area as well as a great beach at Oxnard Beach. These are all great things to do when visiting Oxnard.
By Shelly of Almost There Adventures
Palm Springs
Palm Springs is one of the best places to go on a road trip from San Diego. The trip takes 2.5 hours and there are options to stop in towns like La Jolla, Carlsbad, San Clemente, Riverside, Oceanside, or Coronado Island.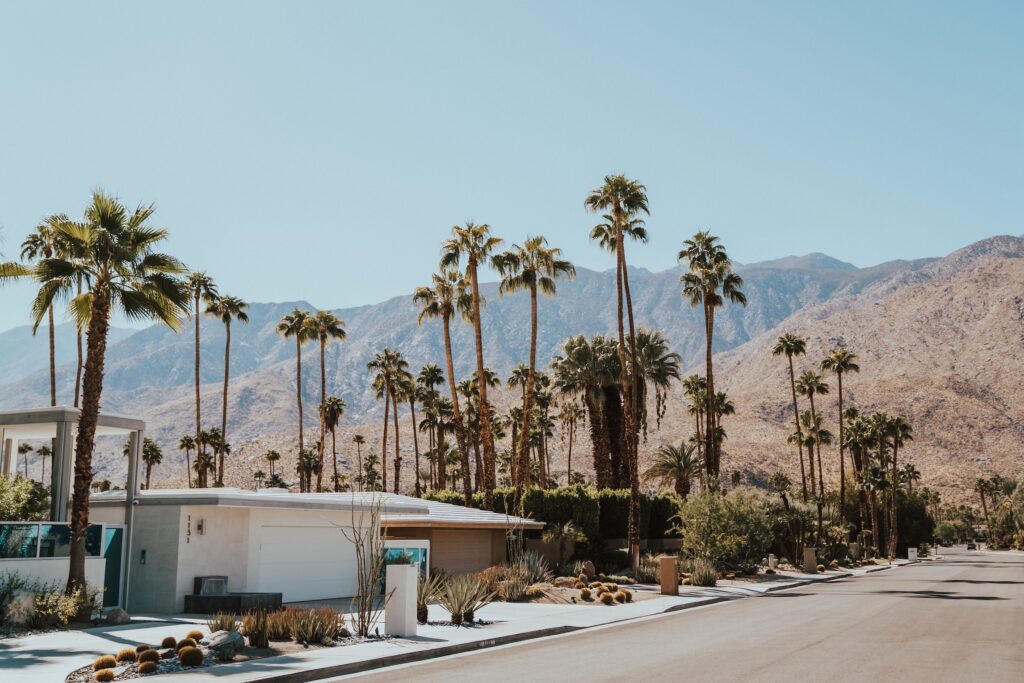 Palm Springs is one of the best US workcation destinations, it offers serenity, scenery, and outdoor adventures. There are dozens of hiking trails like the Big Morongo Canyon Reserve known for its 11-mile trail, diverse plant life, and over 200 species of birds.
The Palm Spring Aerial Tramway ascends for 10-minutes at an elevation of 2,600-feet to Mount San Jacinto State Park where 54 miles of trails await outdoor enthusiasts.
By Julie Laundis of Wandering Sunsets
Santa Barbara
Santa Barbara is sometimes called the American Riviera thanks to its gorgeous beaches and Mediterranean-style architecture. With fair weather year-round, Santa Barbara is a bucket list place whether you're catching a wave or just catching some rays.
The road trip from San Diego to Santa Barbara is just under 220 miles and can be made in 3.5 hours if you're ambitious. Or, if sitting in traffic isn't your jam, you can take the train from San Diego to Santa Barbara for under $50.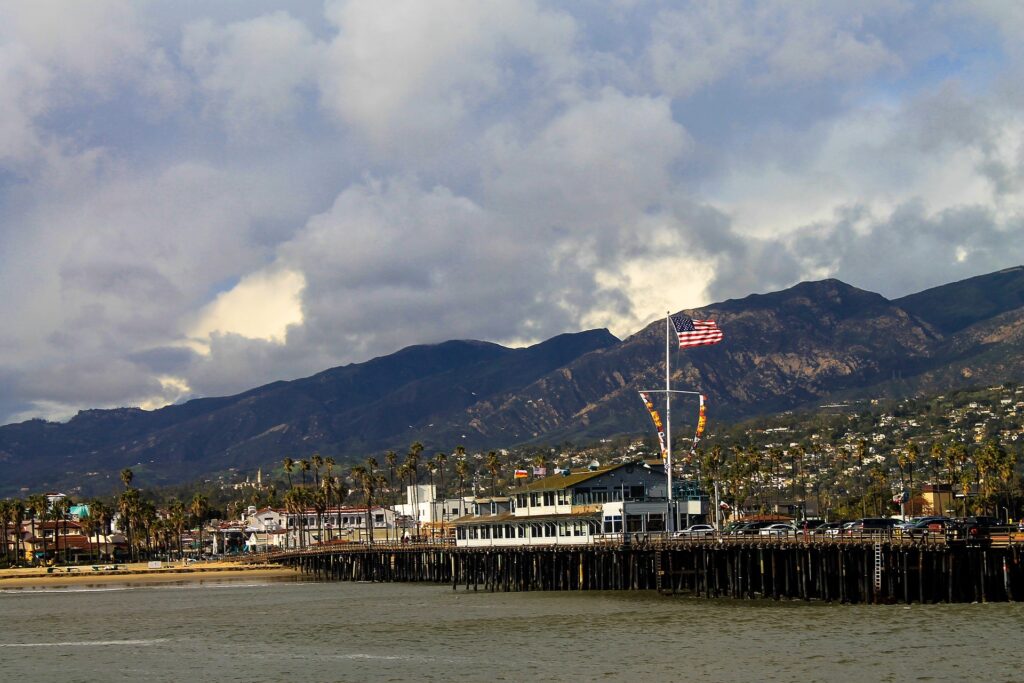 Once you arrive, grab your water and your sunscreen for some top-rated hiking.
The best trails in Santa Barbara are the ones with sprawling ocean vistas. Try the crowd-favorite Inspiration Point for a 4-mile trek with a remarkable view of Santa Barbara. For more of a challenge, head west to Gaviota Peak in the Santa Ynez Mountains; this trail is steep, but rewards you with breathtaking scenery and even hot springs!
After sweating it out on the mountains, relax on one of Santa Barbara's iconic beaches like Arroyo Burro Beach or Leadbetter Beach. Other attractions to check out include the Old Mission Santa Barbara, the Santa Barbara Zoo, and Stearns Wharf for shopping and dining.
By Mary King of Bucketlist Places
South Bay
The South Bay of Los Angeles is gaining popularity for its laid-back seaside towns. Places like Manhattan Beach and Hermosa Beach are must-stop beach towns where everyone can experience endless fun in the sun.
The drive from San Diego to Manhattan Beach takes about 1.5 – 2 hours. Stretch your legs after being in the car and head to one of the pristine wide sandy beaches in Manhattan Beach or Hermosa Beach. A spot on either of these beaches is a great place to spend the day. Stay awhile and enjoy the incredible sunset.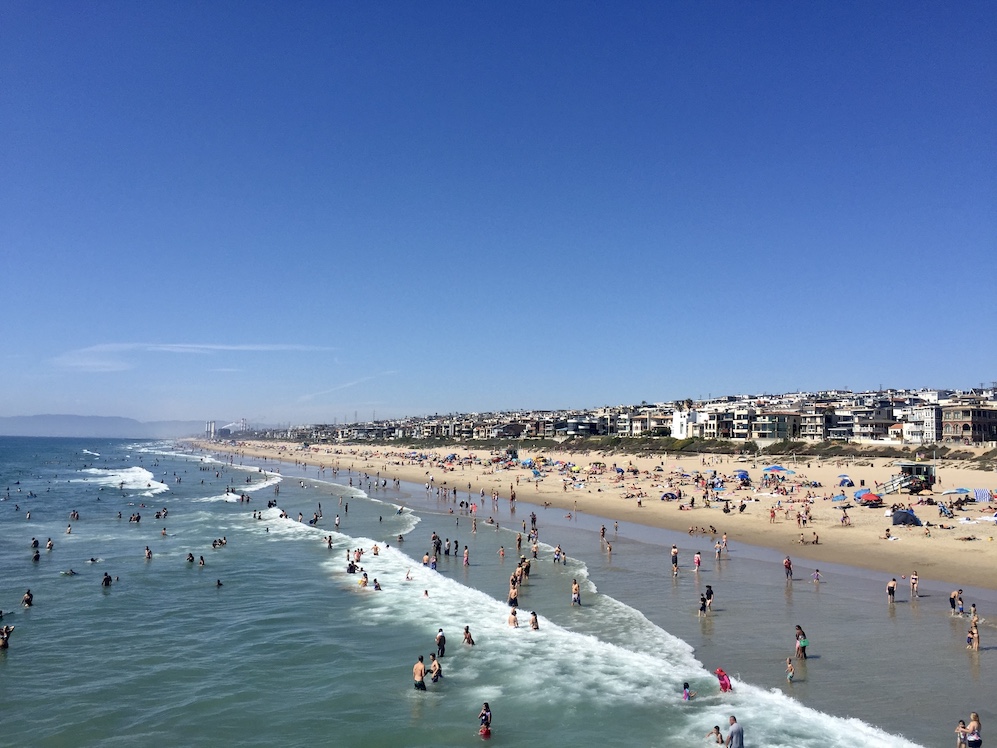 Manhattan Beach also offers one of the most consistent surf spots in Los Angeles. There are several local surf schools and places to rent a surfboard. If surfing is not for you, you might want to go for a walk or bike ride on the Strand, a 22-mile pedestrian and bike path that runs from Santa Monica to Palos Verdes. A walk or bike ride on the Strand offers ocean views on one side and multi-million dollar homes on the other.
Another terrific thing to do in the South Bay is to go for a hike. A couple of popular South Bay hikes include a walking path in the Ocean Trails Reserve or an easy to moderate hike in the Portuguese Bend Reserve, where you can enjoy ocean views, rolling hills, and a variety of trails for hiking, biking, and horseback riding.
By Michelle Steinhardt
Final thoughts from your outdoor loving girl
Road trips are a great way to explore on your terms and time. They allow you to take the off-beaten path and meet communities and explore the many hidden gems in San Diego and surrounding towns.

There are options for first-time visitors and locals. This year-round destination has so much to offer, including the many San Diego winter road trips alternatives.
The Best Road Trips from San Diego