Hidden Gems To Add On Your San Diego Itinerary For First Time Visitors
As the temperatures start to get warmer and springtime approaches, many people are starting to plan trips and are in need of suggestions for their San Diego itinerary. If it'll be your first time visiting America's Finest City, I've covered 5 areas highlighting some of the hidden gems and best local spots in San Diego for you to consider. Even if you've been here before, check it out because you might find a new spot to go to!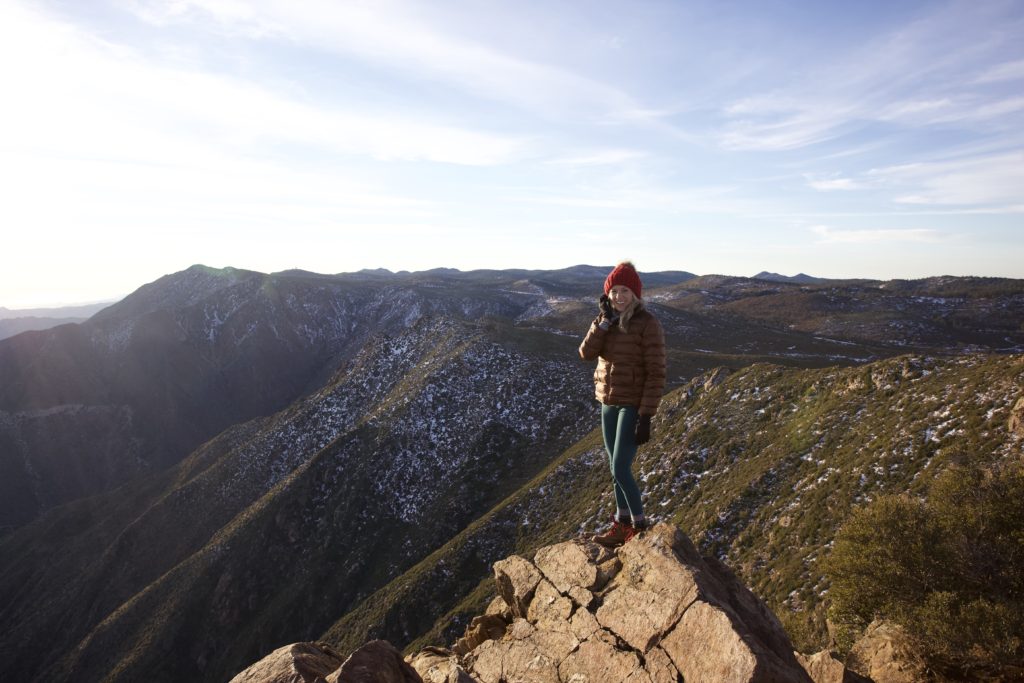 How to get around San Diego
If you're staying centrally, you'll want to account for driving or Uber time in your San Diego itinerary. While there is the San Diego MTS Trolley, there isn't direct access to any of the 5 areas mentioned in this post. In the North County areas, you can take the Coastliner between the coastal cities.
When should I visit the best local spots in San Diego?
Ultimately, that's up to you! Generally, San Diego is warm with temperatures averaging in the 50s to high 70s year-round and each season has something different to offer. Though, the minute it drops to 50 degrees in the winter months, you'll surely see us in our Ugg boots and jackets saying that we're freezing.
I broke it all down for you in this post about the best time to visit San Diego so that you can add these areas to your San Diego itinerary accordingly!
5 Areas To Add To Your San Diego Itinerary
North County
Visiting North County as part of any San Diego itinerary might likely include walking across the famous Oceanside Pier, spending the day at Legoland in Carlsbad.
Inland, outdoor enthusiasts might head to the popular Potato Chip Rock hike at Mt. Woodson or families will probably visit the San Diego Safari Park. While in the Escondido area, check out Queen Califia's Magic Circle, an art installation in Kit Carson Park.
If you ever found yourself wishing for dreamy tulip field pics in the Netherlands, you can get that same vibe at Carlsbad Flower Fields each spring! It's definitely one of North County's best local spots in San Diego.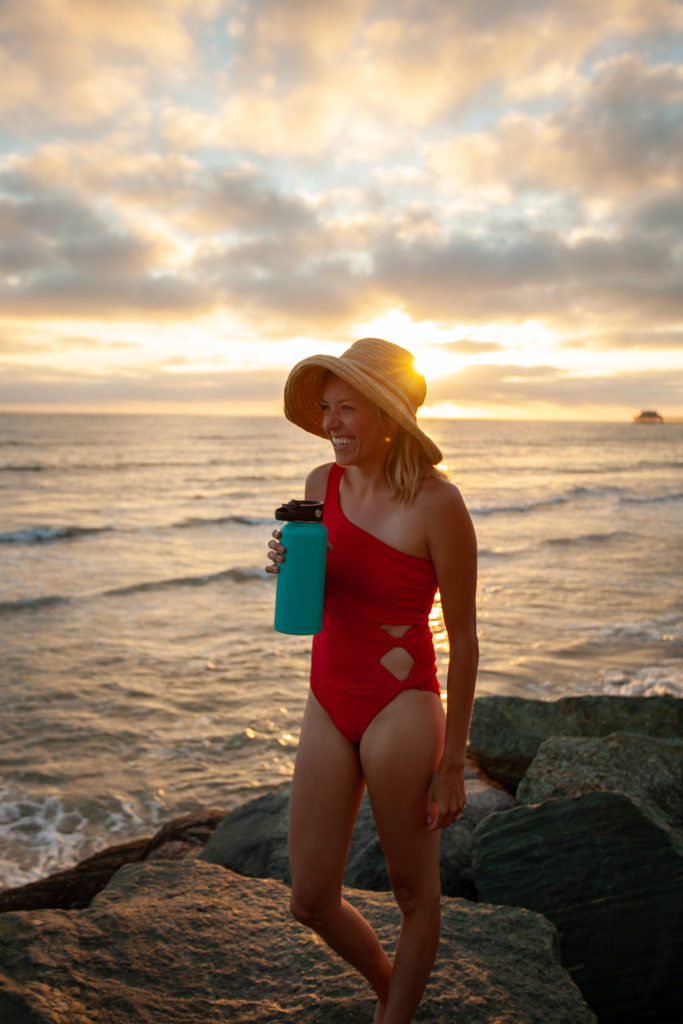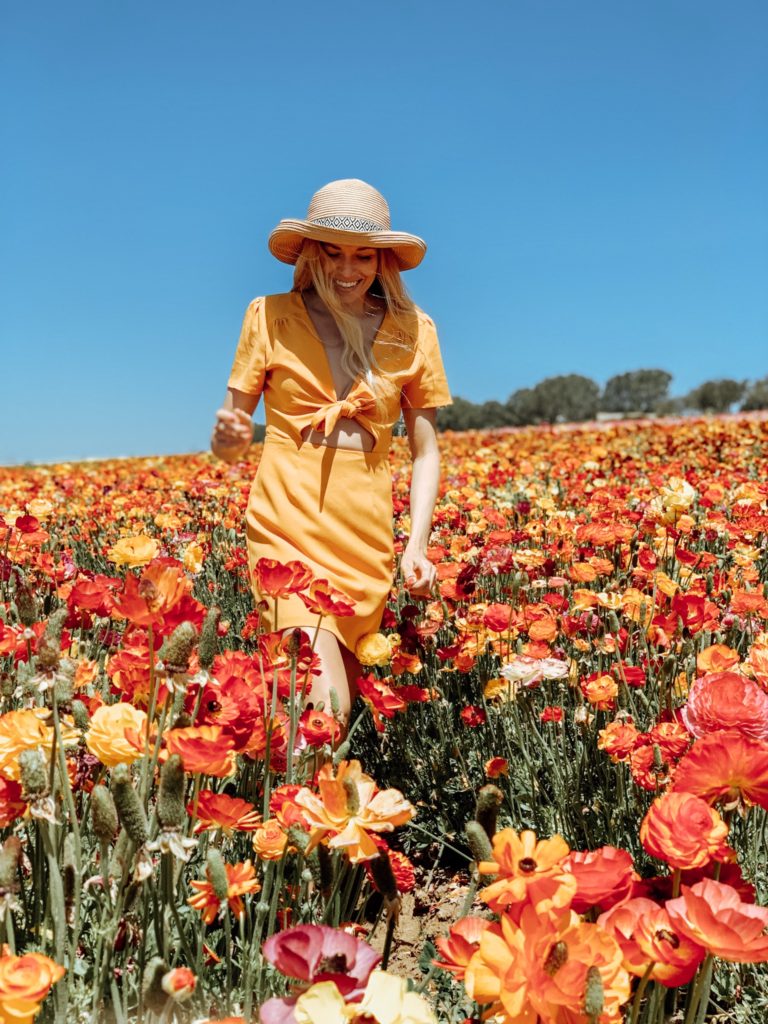 Coming further down the coast, in Encinitas you'll want to check out the surfing mecca that is Swami's State Beach. There are also the Encinitas Boat Houses, historical landmarks that have never been to sea.
Best San Diego Hidden Gems in North County: Queen Califia's Magic Circle
TIP: This is the only American sculpture garden created by the famous French artist, Niki de Saint Phalle. The unique mosaic art is reminiscent of Barcelona's Parc Güell to some.
La Jolla
Between the shores and the cove, there is no shortage of things to do or best local spots in San Diego when you visit La Jolla, so naturally it's a must for your San Diego Itinerary. Don't miss seeing the seals at La Jolla Cove – a favorite activity for both locals and tourists.
A great way to explore kayaking La Jolla Caves It's okay if you've never kayaked before. You can take a guided tour with Everyday California and they'll take good care of you, like suggesting places to eat after your tour. They recommended the Cheese Shop to us.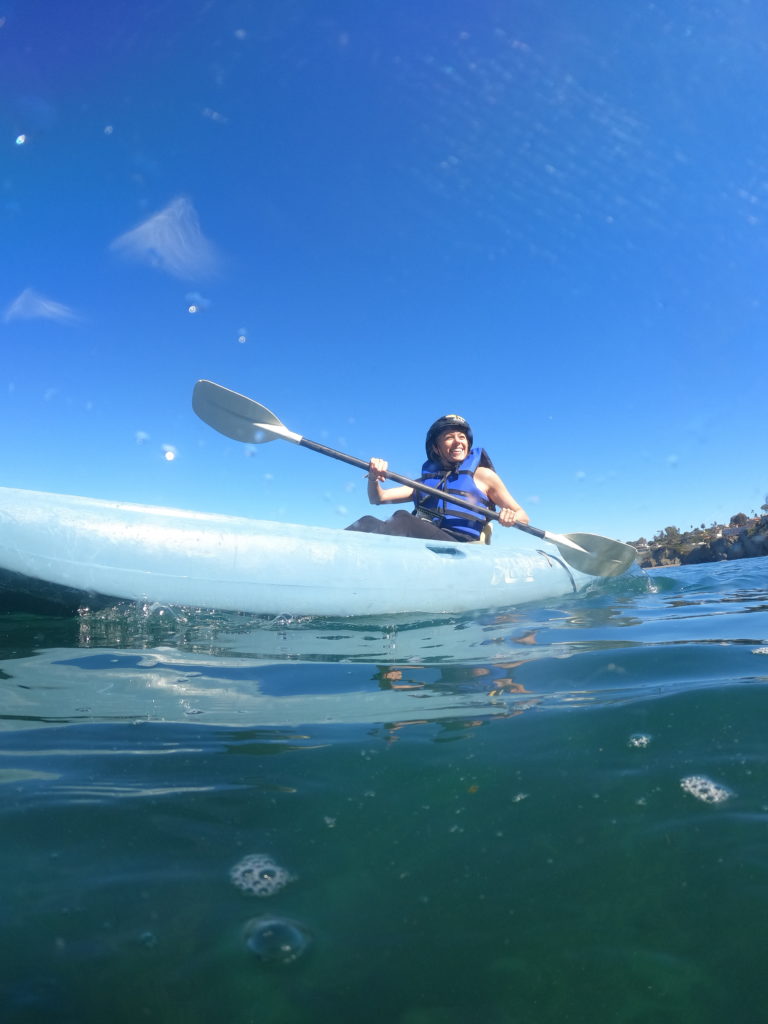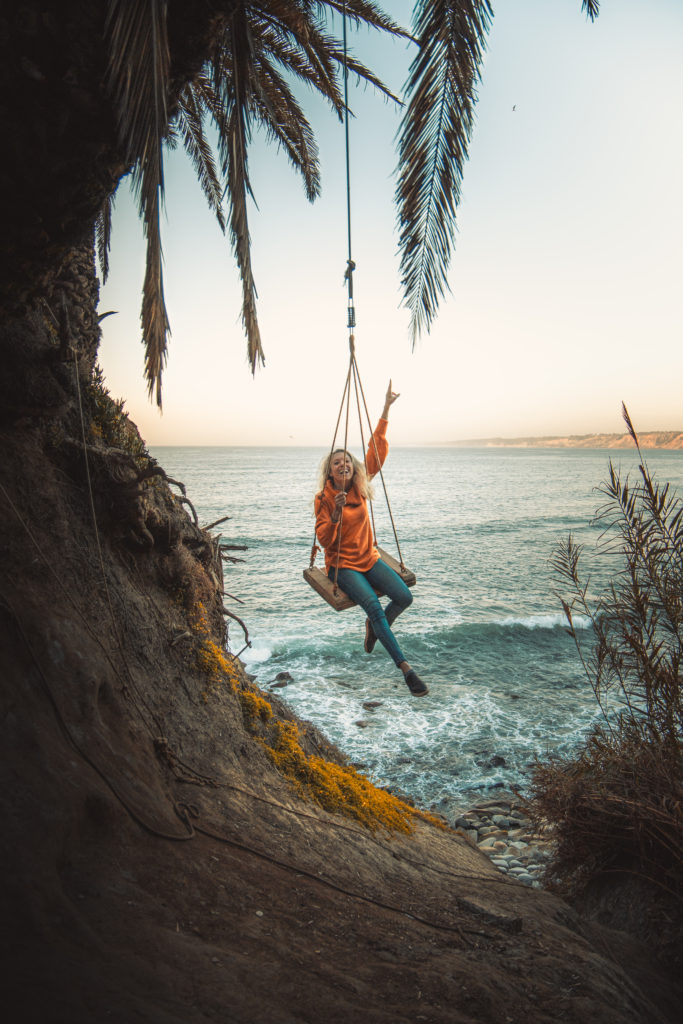 Two of La Jolla's best local spots in San Diego are Sunny Jim's Sea Cave, the only sea cave in California that is accessible to land, and the swing by Birch Aquarium which is totally a go-to for that Instagrammable shot.
For a little more of a risque adventure, you can plan a trip to Black's Beach where clothing is optional on part of the beach! It's a bit difficult to get to, so research ahead before you go.
Best San Diego Hidden Gems in La Jolla: Sunny Jim's Sea Cave
TIP: There are 144 stairs that you'll need to descend and climb as part of the 15-20 minute guided tour. Come prepared!
Point Loma
Point Loma is probably already on your San Diego itinerary for Cabrillo National Monument and Sunset Cliffs for sweeping views of this beautiful city and the ocean. But I'm going to expand on those two spots which have a couple of the best San Diego hidden gems.
On your visit to Cabrillo National Monument, The Bluffs trail will lead you down to the Point Loma tidepools. You'll get amazing views on the hike and end with some fun. As for Sunset Cliffs, its coastline caves are truly a must-do if you're able to time it correctly. Both of these hidden gems do require you checking the tides, so be sure to do that before visiting.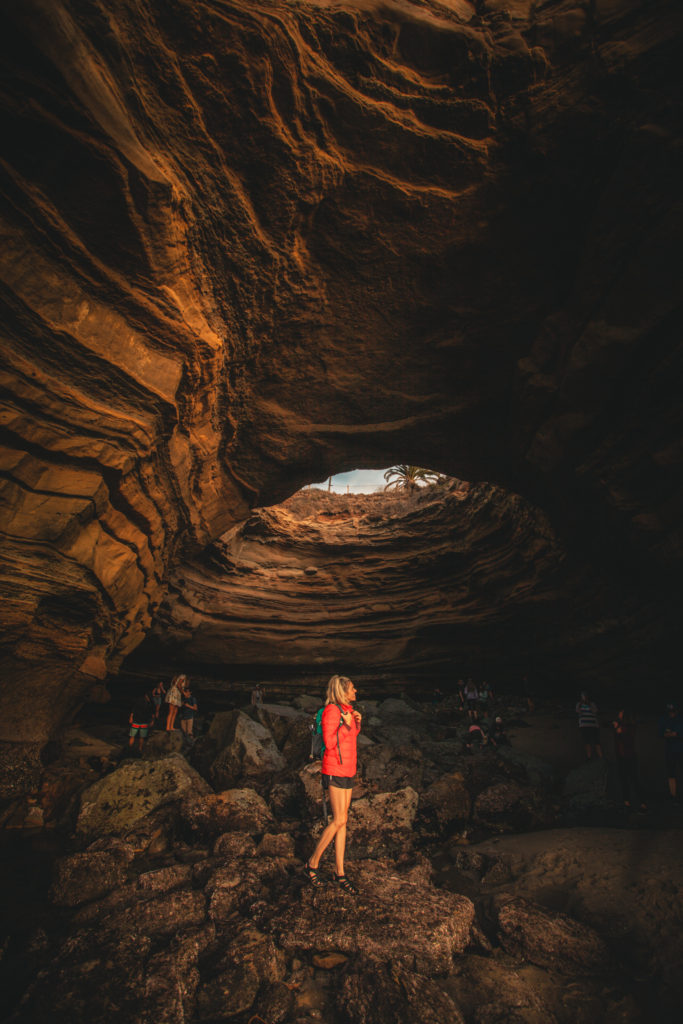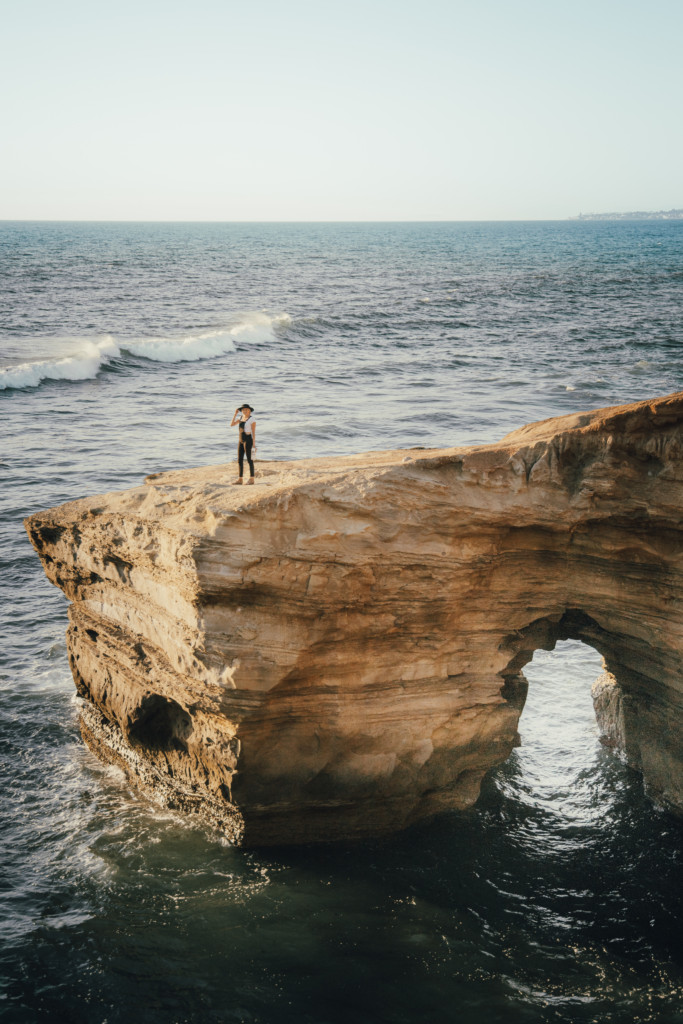 Since you'll already be in the area, grab a bite to eat at Liberty Public Market, one of the best local spots in San Diego that has no shortage of restaurants and shops. Heading to Point Loma during sunset? Enjoy views of downtown SD from the top of Talbot Street.
Best San Diego Hidden Gems in Point Loma: Sunset Cliffs Caves
TIP: It could be dangerous without proper planning, so be sure to read my complete guide to the caves.
North Park
If you want to mix up your San Diego itinerary a bit with art, music, and a foodie destination, North Park is a must! With the wide-range of cool things to do in North Park, many might say it has "hipster vibes."
Some of the more popular best local spots in San Diego that North Park has to offer are: Belching Beaver (known for its famous Peanut Butter Stout), Hammond's (home of ice cream flights – yes, try them all!), Coin-Op Game Room (the beloved arcade bar), and City Tacos.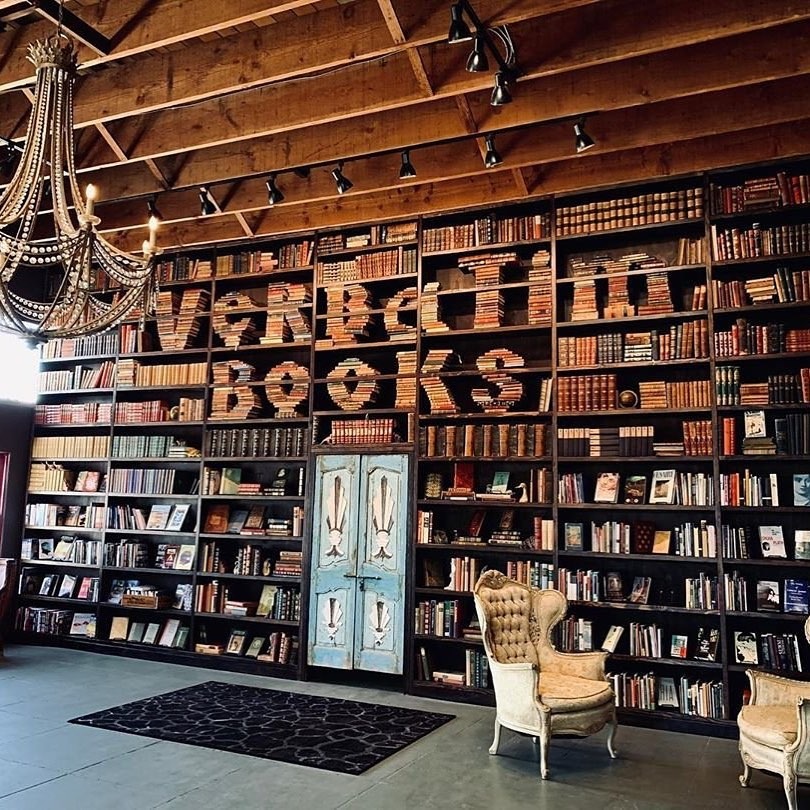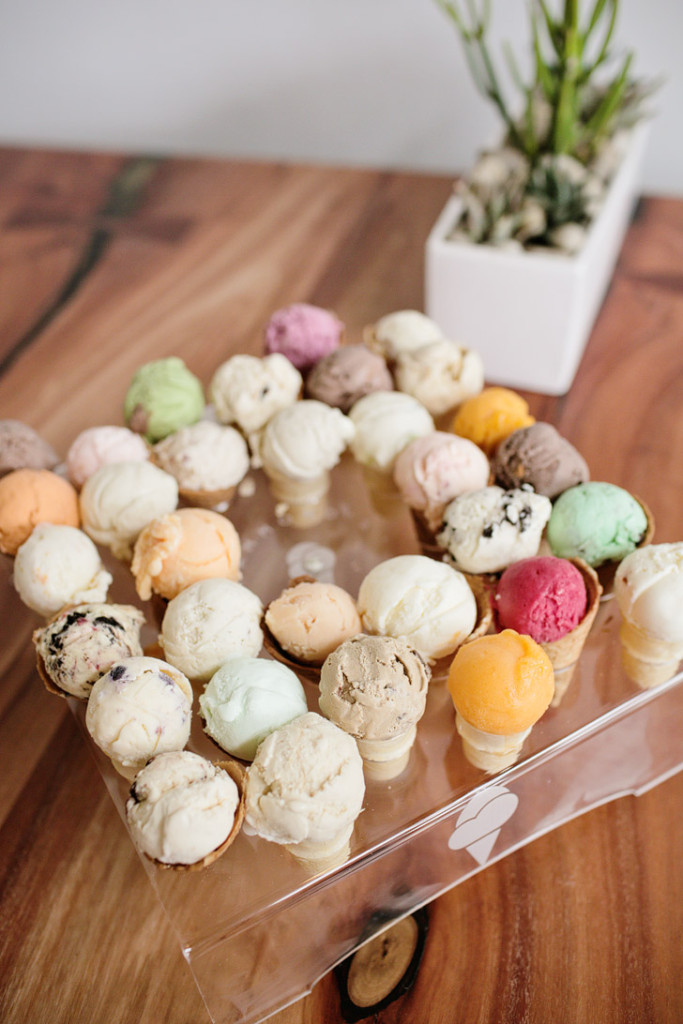 If you're there during the week, add North Park Thursday Market to your San Diego itinerary. On Thursdays from 3-6:30pm, local vendors sell everything from produce, desserts, accessories, home decor, and even CBD products.
But here's what I mean when I say North Park has a wide range of fun things to do. Shop local at Artelexia, specializing in Mexican gifts, or at Verbatim Books for used and rare books. Take a coffee break at one of the best coffee shops in San Diego, Dia Del Cafe. Try the culturally-inspired Horchata Latte or Mexican Mocha Latte.
Best San Diego Hidden Gems in North Park: Verbatim Books
TIP: You can also trade/sell your own books here. This bookstore also features 200 local authors!
East County
After adding the more popular areas which tourists frequent, like Mission Beach or downtown, visitors probably forget to consider East County – unless they're hiking Mission Trails. Being a local's guide to San Diego, I'm here to say that you should totally include this area in your San Diego itinerary because it's so much more than that!
If you're an outdoors lover like me hiking Mission Trails (because, yes it is one of the best local spots in San Diego), take time to explore all the possibilities of things to do there, like kayaking on Lake Murray. Another great place to get in a workout is the La Mesa Secret Stairs which has 489 thigh-burning steps in residential areas up to the peak of Mt. Nebo.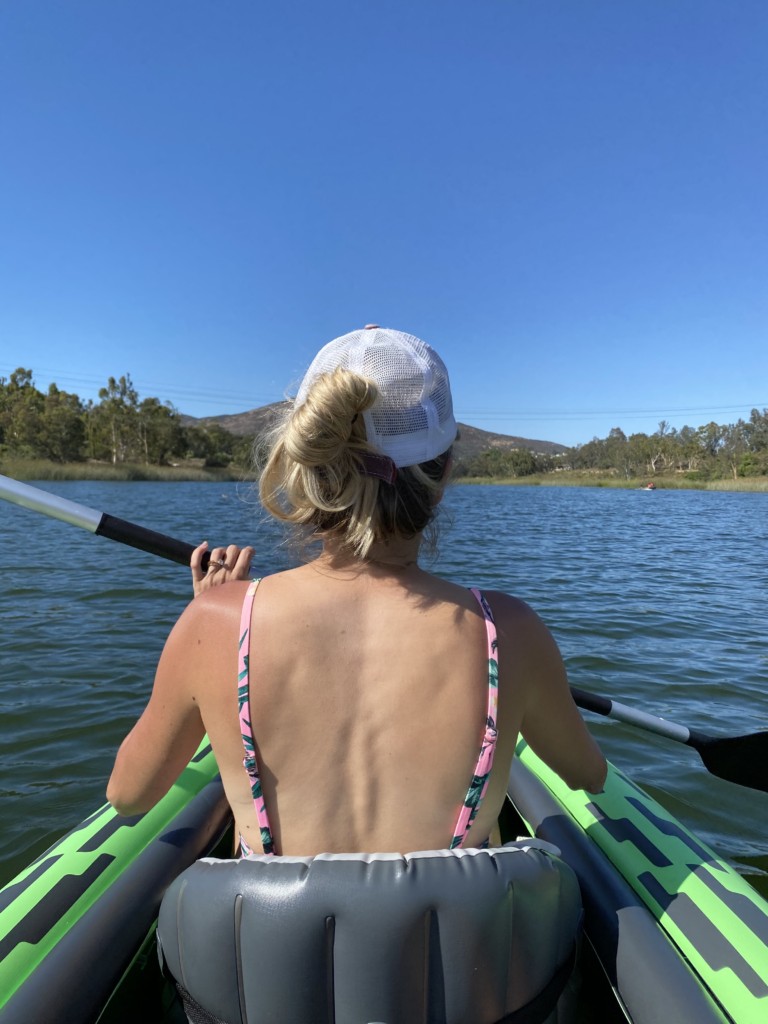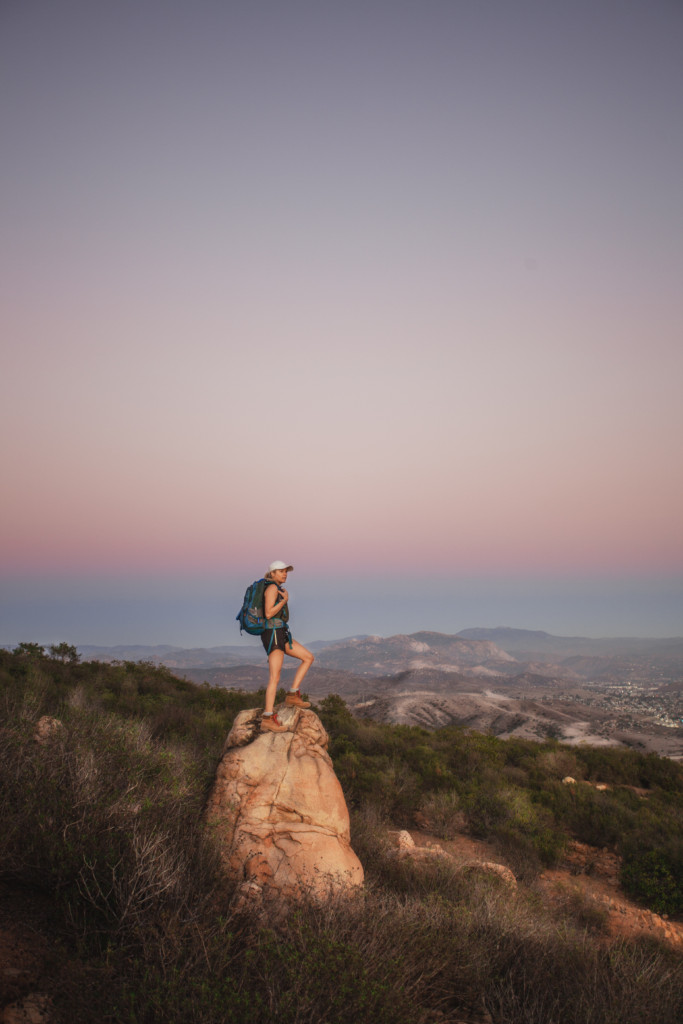 Drive a little further east to stop at Sycuan or Viejas if casinos & resorts are your thing. Both are on the way to Mt. Laguna, which is one of the closest areas to find snow in San Diego during winter.
A must-add to your San Diego itinerary for springtime visitors is the wildflower bloom at Anza-Borrego Desert State Park.
Best San Diego Hidden Gems in East County: La Mesa Secret Stairs
TIP: The most popular section is between the intersection of Windsor Drive and Canterbury Drive to Summit Drive, which has a total of 245 steps.
Other San Diego Hidden Gems
In case you needed more inspo for your San Diego itinerary, below are some of the best local spots in San Diego that aren't in the 5 areas we already covered.
Final thoughts from your outdoor-loving girl
I am a born and raised SoCal gal, so I always love sharing my favorite places with you! I hope you found these places helpful! Let me know in the comments if you have any favorite hidden gems in San Diego or even in your own hometown!
If you like this post then save it for later on Pinterest!