10 Adventerous Ways to Celebrate Mother's Day in San Diego this year!
10 Best Ways To Spend Mother's Day In San Diego
1. Rent a Hydro Bike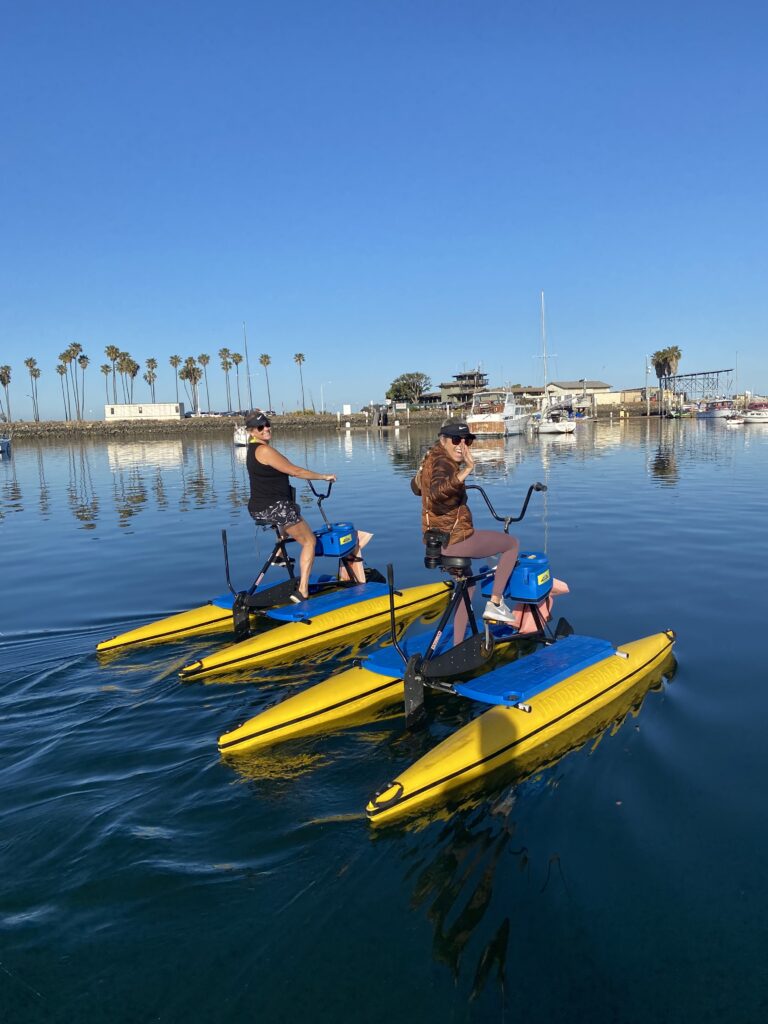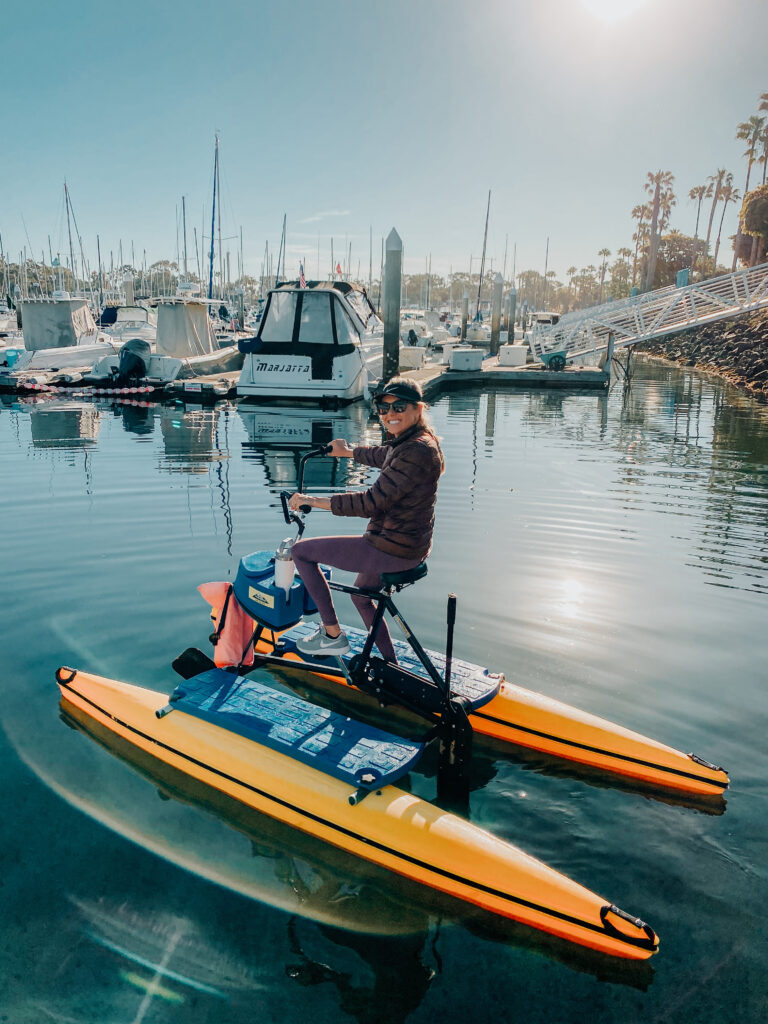 A new innovative way to spend time on the water without the threat of capsizing or flipping over, hydro bikes have transformed the experience of adventuring San Diego by water!
Quieter than a boat, drier than a kayak, and safer than a jet ski, spending Mother's Day with your favorite momma on a hydro bike can prove to be a bonding venture. Hydro bikes are nearly impossible to tip over, so you can guarantee a stress-free time without worrying about taking an accidental dip in the water.
Hydro bikes are a great way to burn calories, traveling at a top speed of about ten miles per hour. And if you're afraid of getting stuck, hydro bikes go in reverse, so you can quickly turn around and switch course if necessary.
On Mother's Day, rent a hydro bike and spend the day coursing through the waters of Mission Bay, basking in the scenic views and memories made with your momma. These ingenious water bikes can be ridden by anyone 8-90 years old or older. Comparatively, hydro bikes are easier to ride than bikes ridden on land, plus you can store beverages and snacks in the console and cupholders to stay hydrated and satiated throughout your trip!
2. Design Your Own Candle At Candles On Tap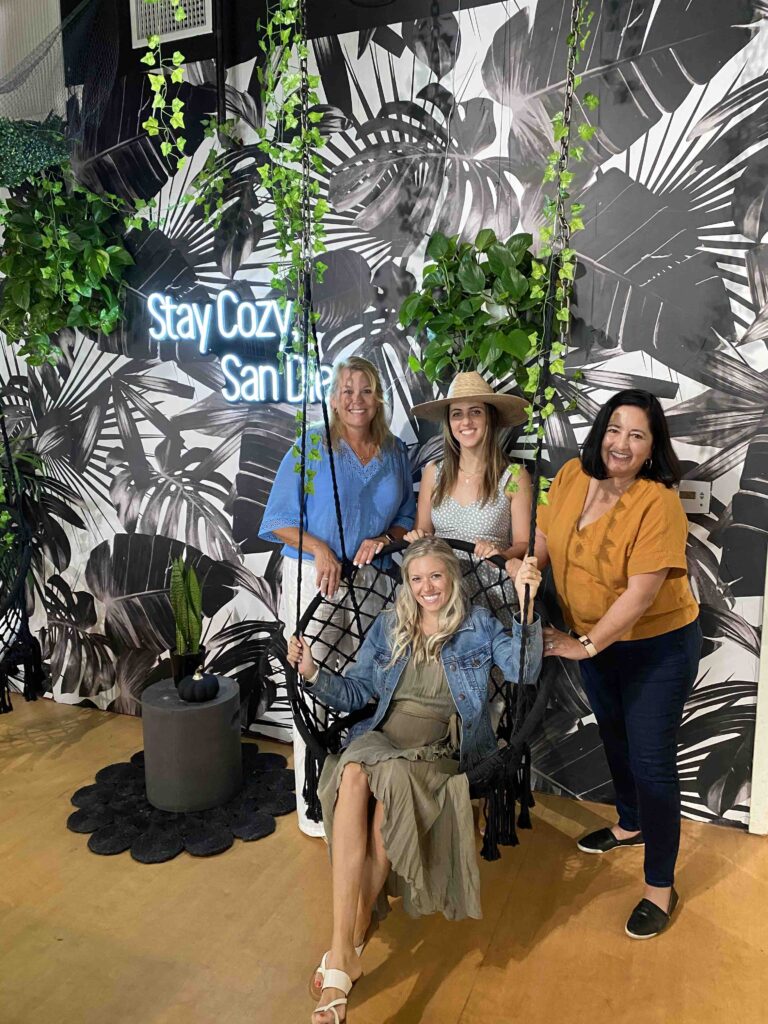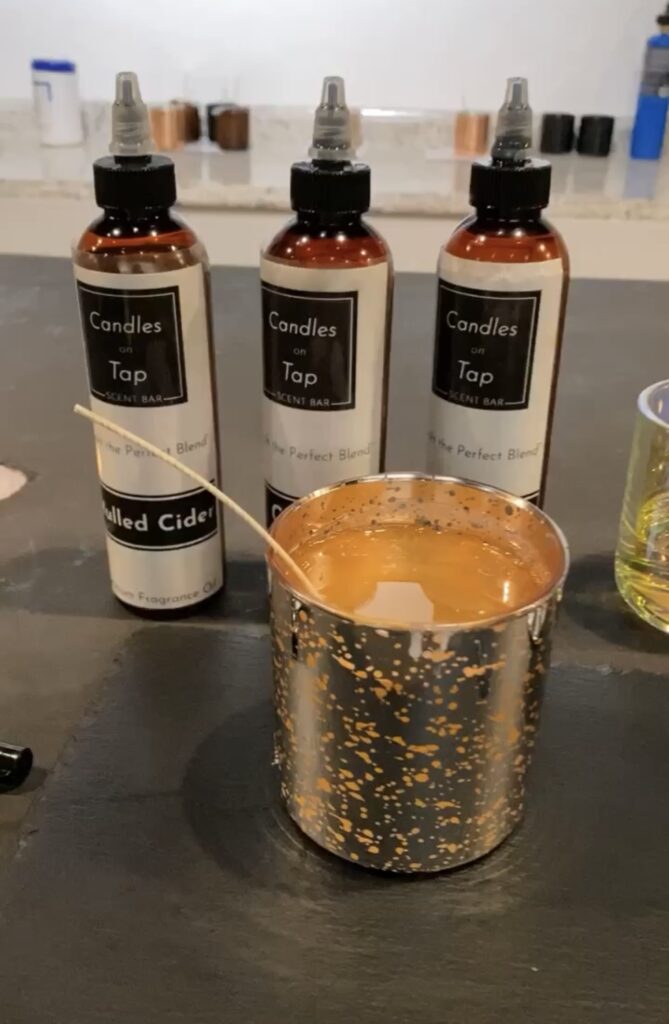 The first custom candle bar in San Diego, Candles On Tap, is a unique activity to take up with your mom for Mother's Day!
Candles On Tap features intricately designed hand-poured candles. More than 90 different fragrance oils are available when selecting your customized scent combination for your candles. Of course, to welcome all options, Candles On Tap has flameless options, including reed diffusers, to replace flame-based candles.
Committed to quality and clean products, Candles On Tap makes all of its candles from natural soy wax and high-quality fragrance oils that are skin-safe. These pure ingredients encourage clean products safe for your home and the environment to maintain sustainability.
Throughout the candle-making process, Scent Stylists will actively provide detailed information and guidance at the Scent Bar. So spend a unique experience at Candles On Tap with your mom for Mother's Day!
3. Bake A Cake At Prickle Bakeshop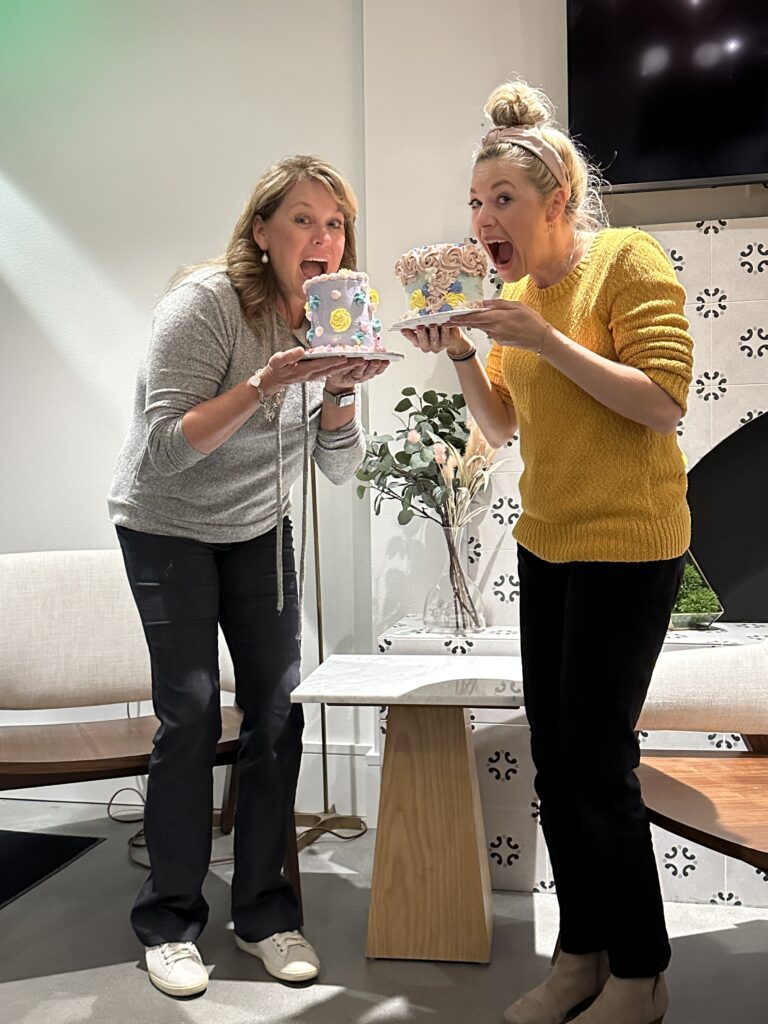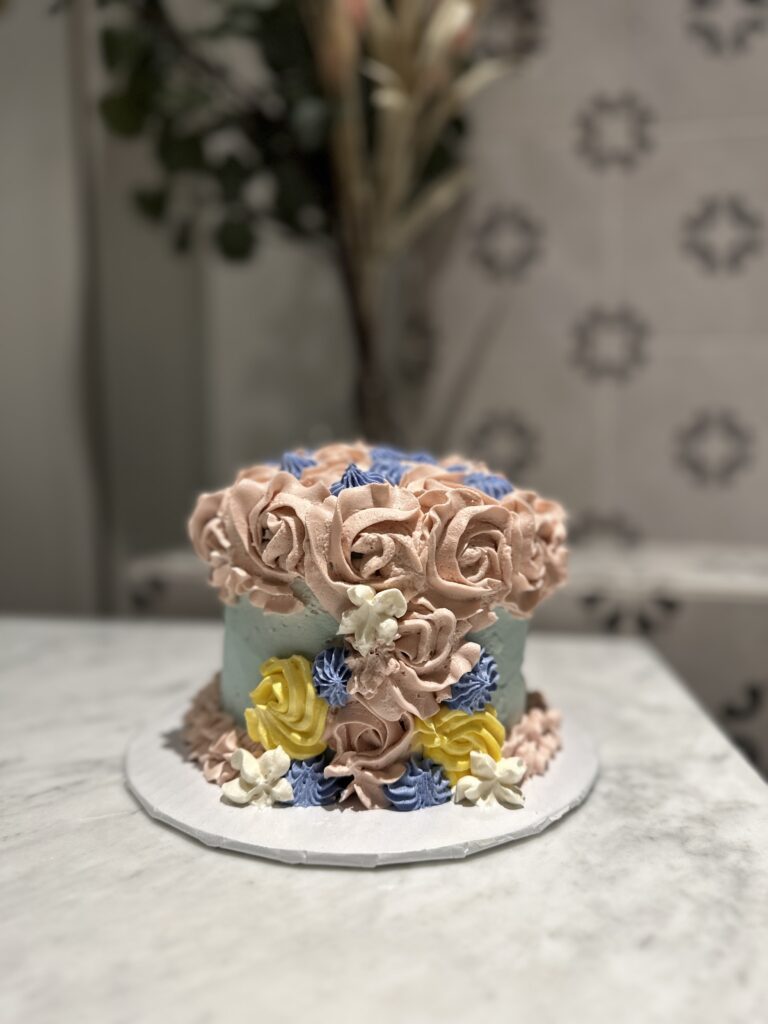 There's nothing like bonding in the kitchen baking a cake with your mom on Mother's Day, and at Prickle Bakeshop, you can do just that!
Prickle Bakeshop started with a ten-year-old girl's dreams of living in California. Blair adored all things sun, succulents, cacti, and beach, so when she discovered her passion for baking cakes, she combined it with her dreams of moving to The Golden State. As a result, Prickle Bakeshop intertwines all of Blair's favorite things, and throughout the shop, you'll note plenty of baked goods decorated to be likened to succulents and cacti.
Attend a cake class for beginners at Prickle Bakeshop for Mother's Day! In the class, attendees will be shown through a step-by-step instructional process of how to make buttercream correctly, along with how to stack, fill and frost your cake. Blair will be with you and your mom every step of the way to make baking a beautiful cake stress-free so that you can add elegant and cute designs with expert piping tips.
Baking a cake at Prickle Bakeshop is a one-of-a-kind experience, full of bonding and cherishable memory-making for Mother's Day. Once you are done baking, snap some pics of your stunning cakes before chowing down for a tasty treat!
4. Visit The Flower Fields at Carlsbad Ranch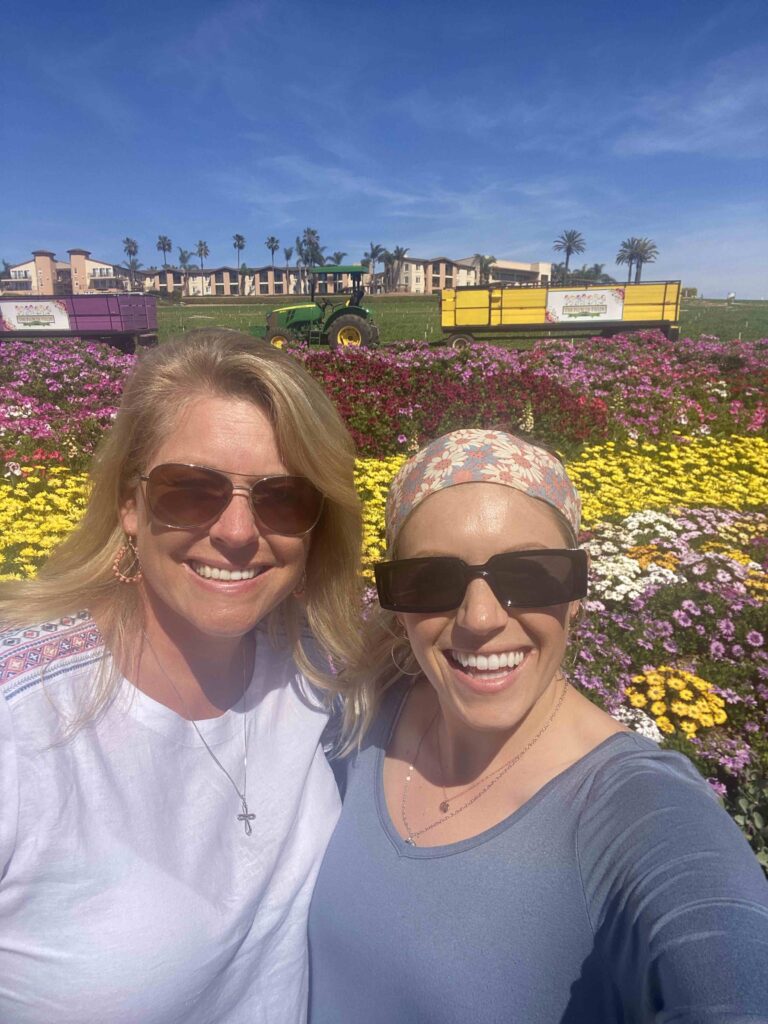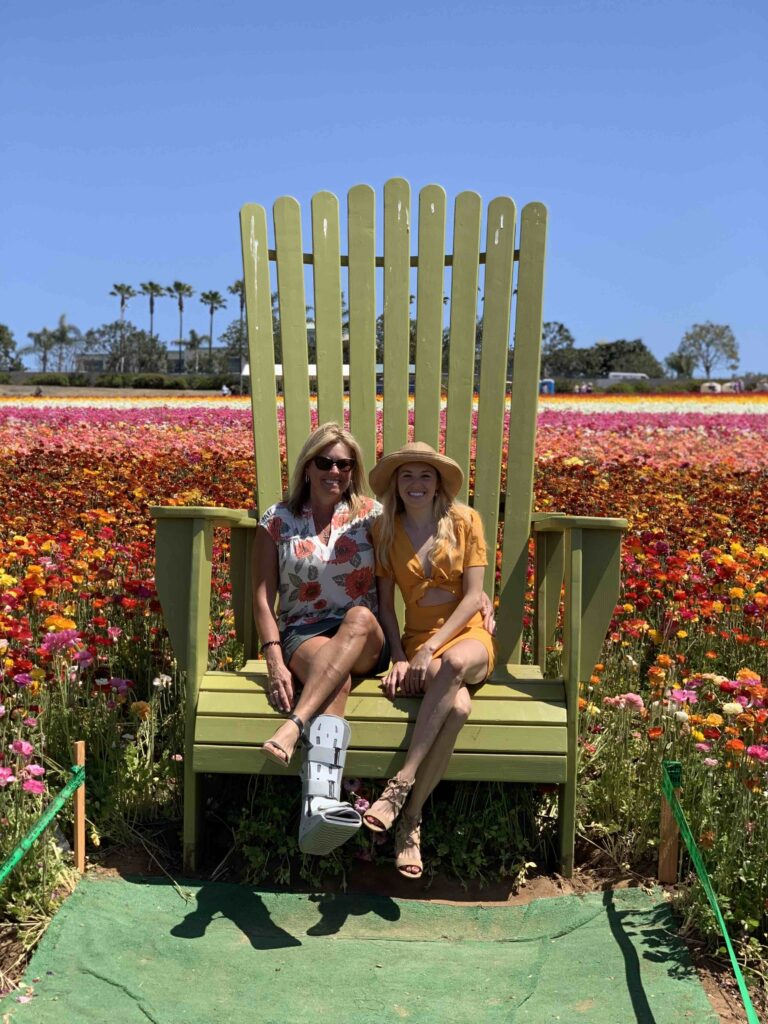 One of the most rejuvenating ways to spend Mother's Day is at the stunning Carlsbad Flower Fields.
The Flower Fields at Carlsbad Ranch, more commonly referred to as the Carlsbad Flower Fields, is all thanks to almost a century's worth of floral cultivation, dedication, and hard work. The Carlsbad Flower Fields began with an early settler from the 1920s, Luther Gage, who brought and planted ranunculus seeds native to Asia Minor and grew them in his fields. Thanks to precise picking made by Gage's neighbors who joined the fad of growing ranunculus, what began as only shades of reds and yellows expanded to the thirteen remarkably vibrant colors that can be seen today!
The Carlsbad Flower Fields is one of the most well-known and favored landmarks of San Diego, thanks to its stunning and symbolic nature. The 50 acres of spectacular rainbow colors of ranunculus sprawl over the hillside combine perfectly with the breathtaking backdrop of the Carlsbad coastline.
Stop over to the Flower Fields at Carlsbad Ranch for Mother's Day for a stroll through the distinctly themed gardens, hitch a tractor-driven wagon ride, and explore the greenhouse teeming with world-famous Ecke poinsettias and fragrant orchids.
5. Hike Mission Trails Regional Park- link to my articles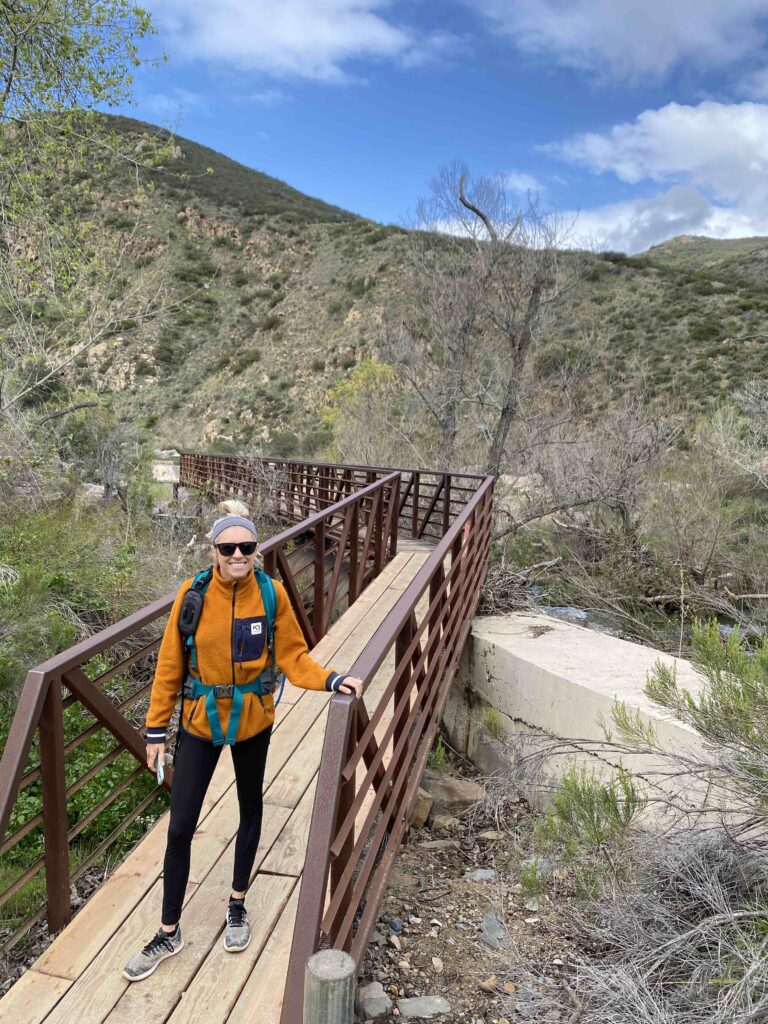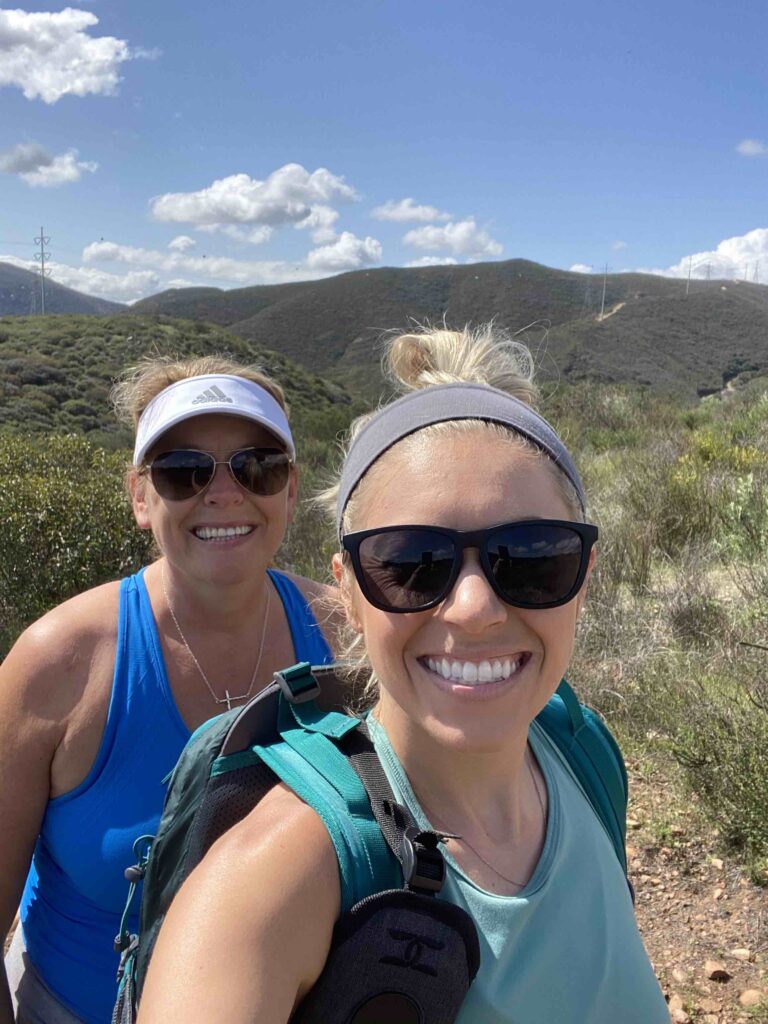 If you and your mom are the active, outdoorsy types, then there's no better way to celebrate Mother's Day than spending it outside hiking through Mission Trails Regional Park.
Minutes from downtown San Diego, Mission Trails Regional Park expands across over 8,000 acres, some of which are natural while others have been redeveloped for recreational purposes. One of the largest urban parks in the nation, for Mother's Day, there's no better way to explore this enigmatic park than taking on the challenge with your mom!
Mission Trails Regional Park maintains cultural, historical, natural, and recreational importance, having been once used by early humans who used marine resources for a major part of their diet, along with small game animals and ground seeds. A trip to Mission Trails Regional Park is a step back in history and into nature, with over 60 miles of hiking trails and informative hikes available.
Take the weekend off to share time and make memories by camping at Kumeyaay Lake before heading out to hike on one of the trails or spend the day on the water boating on Lake Murray. Choose from the different trails, picking a new one each day or two if you're both super active. Cowles Mountain Trail is one of the most popular trails at Mission Trails Regional Park, an uphill trail that boasts rewarding panoramic views from atop the summit.
6. Live In Luxury On A Mother's Day Brunch Cruise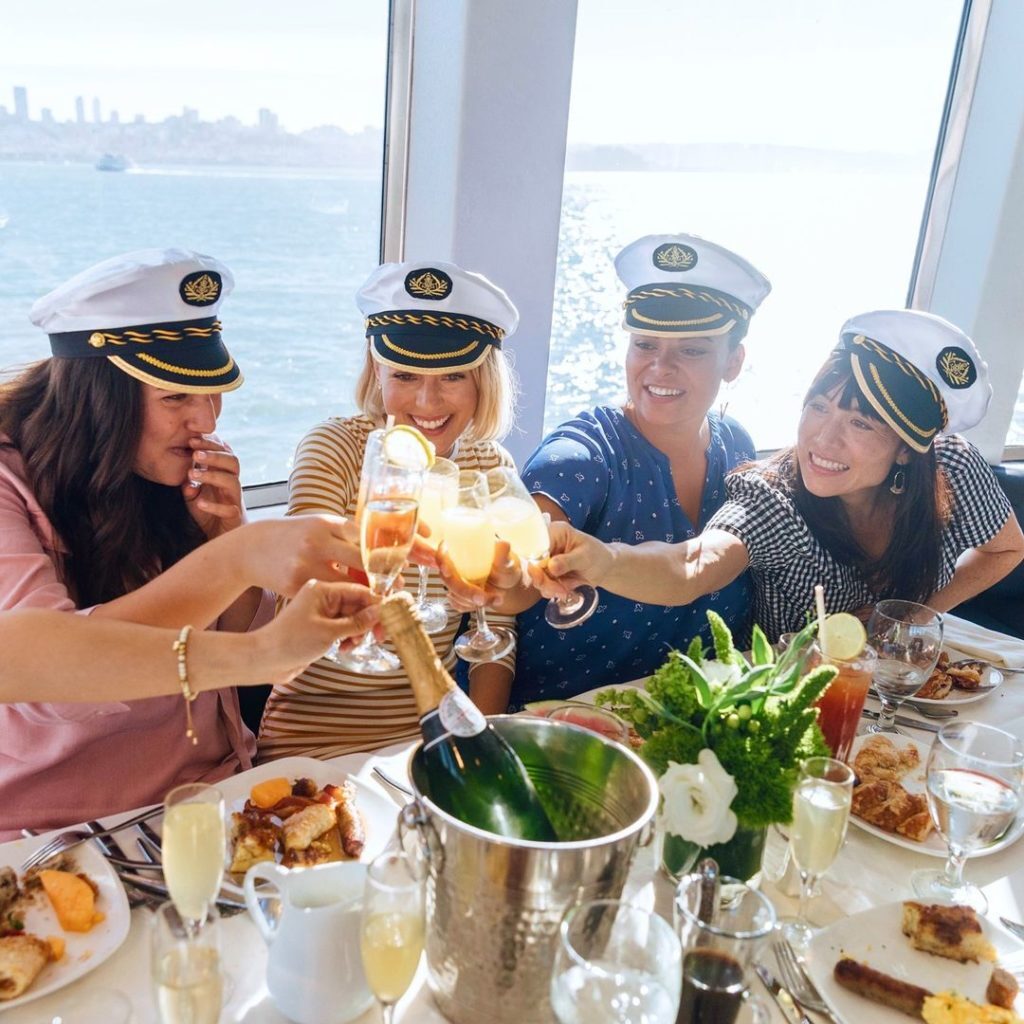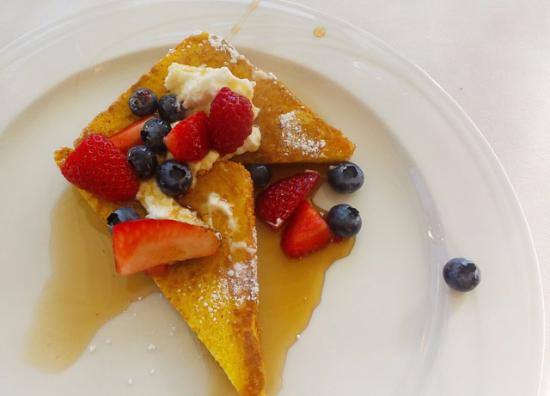 There's nothing more perfect than taking time off the hustle and bustle of life's stresses and spending time with the one you love most than going on a brunch cruise for Mother's Day.
Celebrate mom on Mother's Day by sitting back and enjoying the views of San Diego Bay and America's Finest City on a luxurious brunch cruise. As soon as you and your mother step on board, you'll both be greeted by a glass of champagne. Then, select your meal from the brunch menu of gourmet food selections, from artichoke lump crab cakes and carnitas chilaquiles to poached jumbo shrimp Louie salad and bananas foster french toast. And don't forget the seasonal fruit and assorted pastries to pair with your meal, then grab a glass of bottomless mimosas and bask in the outstanding waterfront views and great company aboard the extravagant yacht.
Time options for departure vary from morning to afternoon, but either way, it's guaranteed to be a pleasant experience that shows your love for your favorite momma.
7. Treat Your Mom To A Relaxing Day At The Spa (& Tag Along, Of Course!)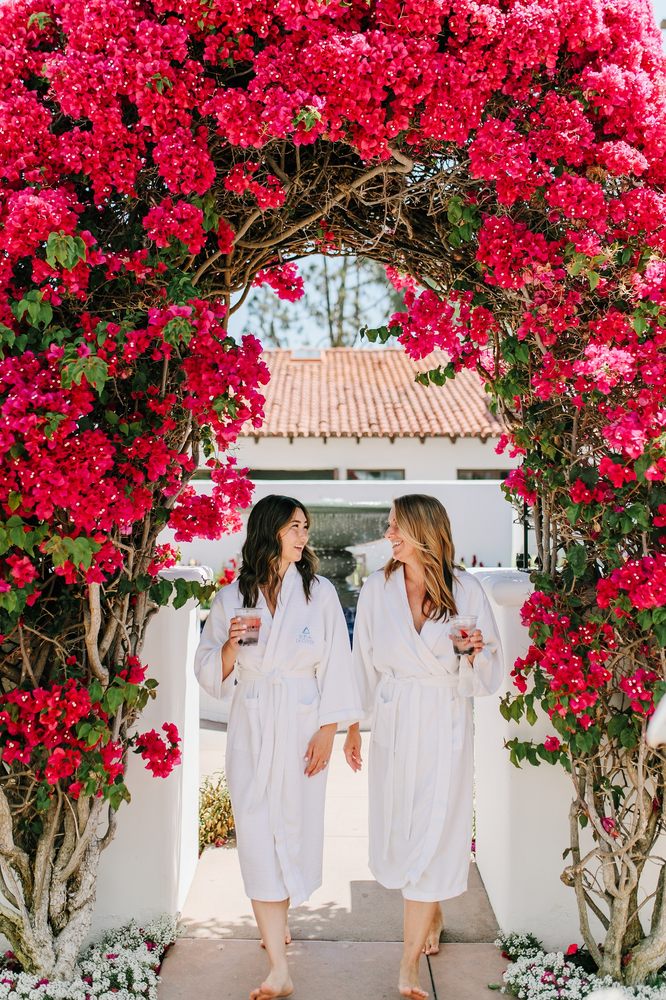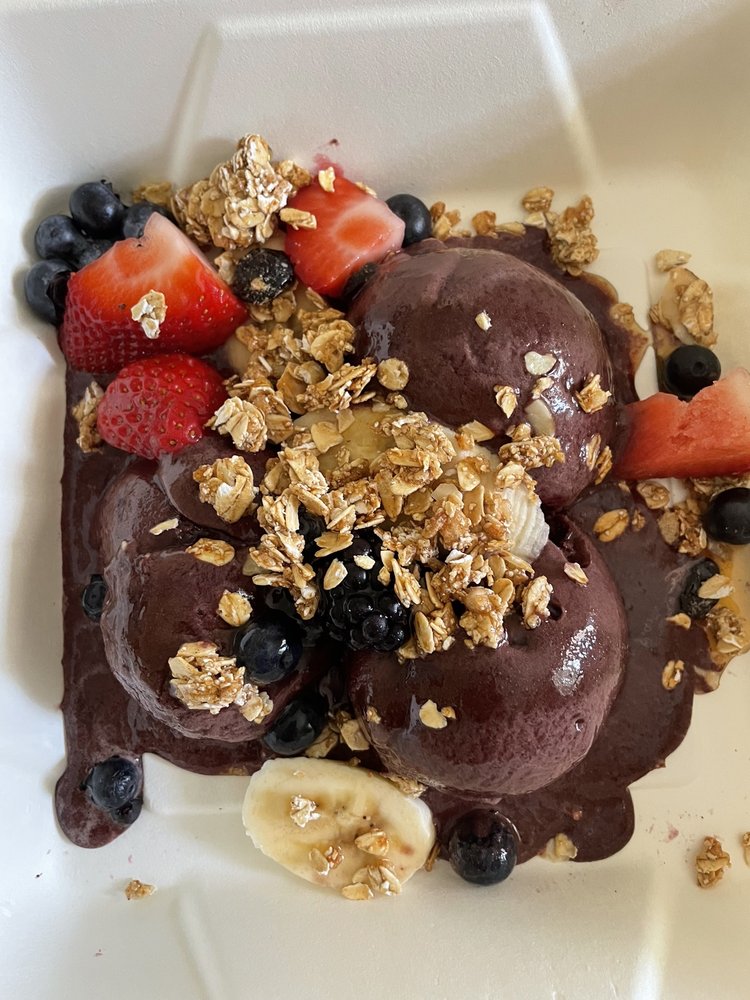 Treat mom to a relaxing spa day to make her feel like a pampered queen, and show your love for her for a special Mother's Day!
Help your mom unwind for the weekend by picking one of the best treatments in San Diego. Choose from cleansing facials, soothing massages, and full-body exfoliating scrubs surrounded by gentle aromatherapy to enhance the mood using premium essential oils. There are so many exemplary spas in San Diego to choose from!
Recognized as one of the top resort spas in Southern California, Estancia La Jolla's Spa Estancia is a retreat secluded on ten acres by luscious gardens. Spa Estancia has nine treatment rooms, a saltwater pool with daybeds and cabanas open for reservation, and offers private yoga and meditation sessions. The spa's innovative treatments are inspired by botanicals, with diverse treatment options such as bamboo toning massages, TeaTox scrubs, and CBD lavender wraps.
Another recommended spa to treat your mom for Mother's Day is The Spa at The Inn at Rancho Santa Fe. This rejuvenating retreat empowers raw and native ingredients for a holistic treatment to heal the mind and body. The Spa at The Inn features five treatment rooms along with outdoor and indoor lounges, plus a nail salon for a much-need mani and pedi! Reserve a spa day for Mother's Day to spoil mom with recharging on-site yoga, a replenishing massage, re-balancing chakra cleansing and sound mediation, and a calming facial.
Take your pick from San Diego's best spas to gift your mom the ultimate spa day for Mother's Day!
8. Enjoy A Day Of Great Food, Music, & Company At Gator By The Bay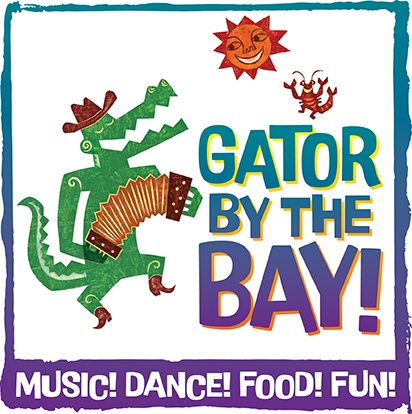 Gator By The Bay is the ticket if you're looking for free Mother's Day events within San Diego!
Run by The Bon Temps Social Club of San Diego, the social club was established in 1991 with the mission of spreading its passion for Louisiana Cajun dancing to the local community of San Diego. Since its founding, The Bon Temps Social Club of San Diego has extended its tastes to Creole zydeco in its many different forms, embracing the Louisiana culture and music with open arms.
The Gator By The Bay festival is held annually on the second weekend of May, the weekend before Mother's Day. It is the largest Louisiana-themed food and music festival on the east coast, boasting four days of live entertainment. More than 100 musical acts, plus unique acts, are held on seven stages for non-stop live music. The smell of authentic Louisiana cuisine wafts through the air as more than 10,000 pounds of crawfish sourced from Louisiana is cooked to perfection.
This lively event at Spanish Landing Park with views of the San Diego Bay is the perfect way to spend Mother's Day–surrounded by scrumptious Louisiana cuisine, live music, dancing, good vibes, and even better company!
9. Grab Brunch At Brockton Villa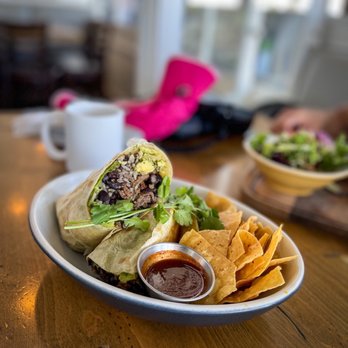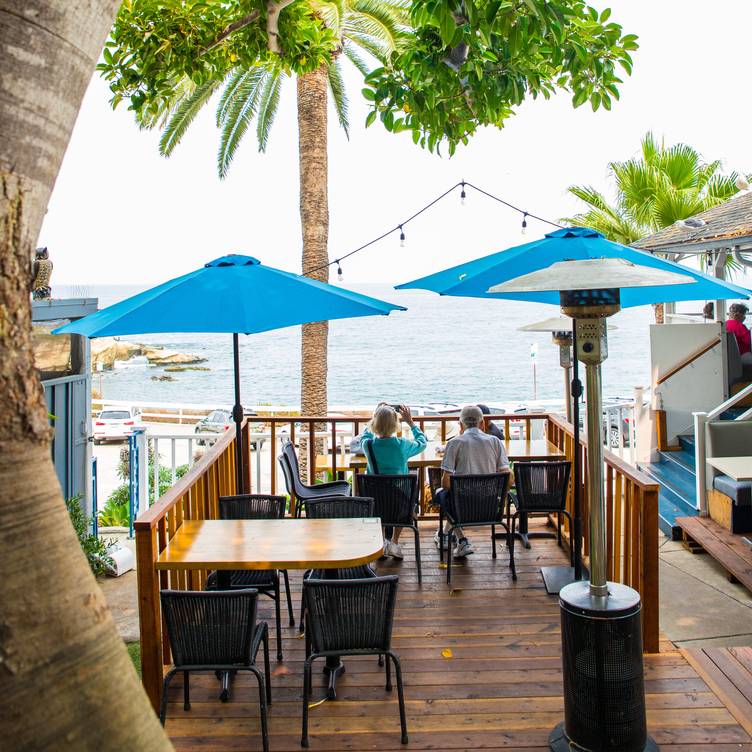 If you're short on time but don't want to miss out on celebrating Mother's Day, head to Brockton Villa for brunch!
Brockton Villa started as one of the first beach cottages built on the hillside, resting scenically above La Jolla Cove. Constructed to be a weekend retreat in 1894 by a San Diego physician, Brockton Villa exudes the historic charm of early California bungalows created during this time, including a wraparound veranda to bask in the salty breeze of the sea. The shell-inlaid fireplace of the villa is estimated to be built in the 1920s, and the rare large abalone shells make the fireplace no longer found due to overfishing repercussions.
Its seaside location settled near the renowned La Jolla Cove, brunch at Brockton Villa serves a unique charm perfect for celebrating Mother's Day.
10. Go For A Wine Tasting at Mia Marie Vineyards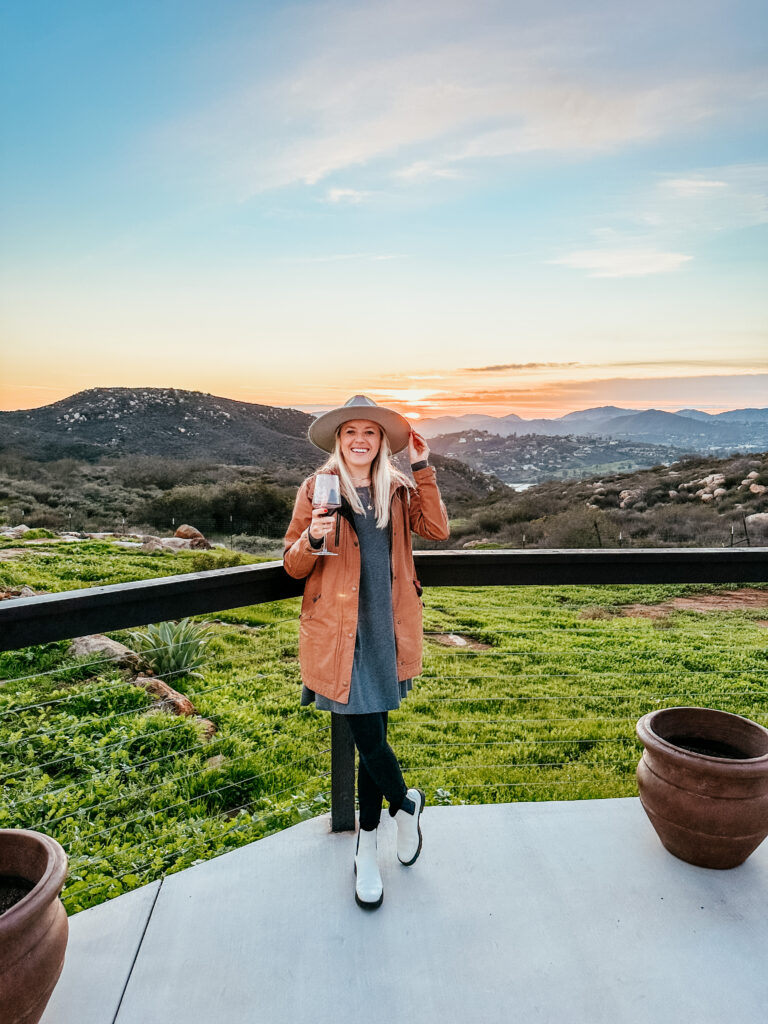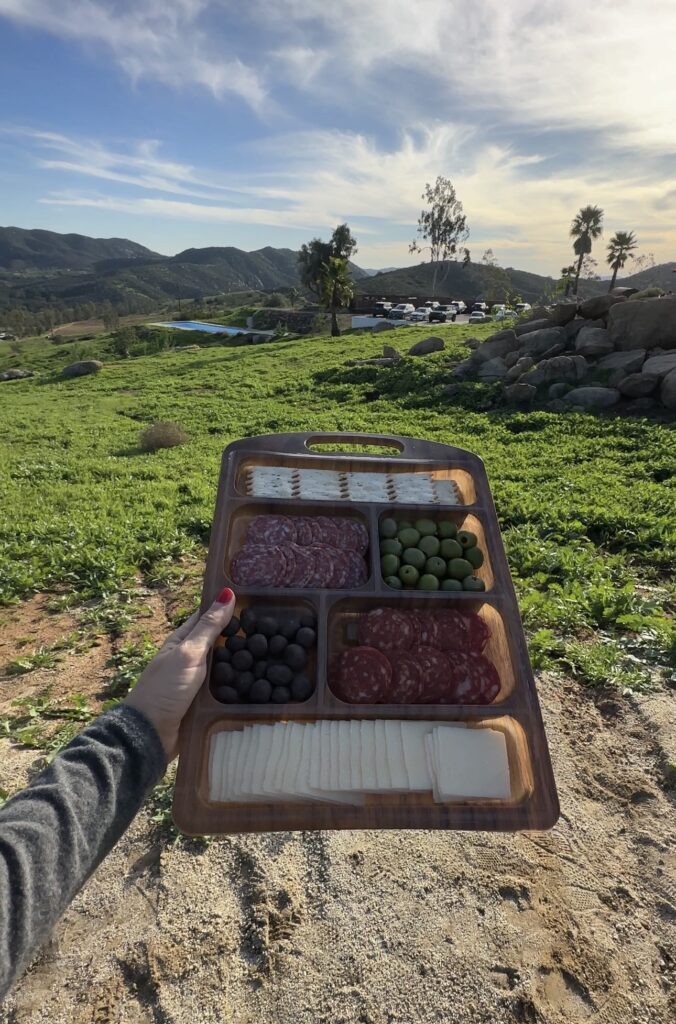 If your mom is an oenophile or simply loves to sip good wine, she'll love a wine-tasting experience at Mia Marie Vineyards for Mother's Day!
Mia Marie Vineyards is a family-owned, operated, community-focused vineyard on 105 scenic acres. The beautiful setting of the vineyards exudes an undeniable allure with its dazzling panoramic viewpoints of the Highland Valley at the tasting pavilion.
Devoted to promoting the utmost quality, Mia Marie Vineyards serves up award-winning craft wines specially cultivated from their grapes, sourced from the vineyards around you! The handcrafted wines at Mia Marie Vineyards vary from traditional styles of classic reds, rejuvenating rosés, and fragrant whites to innovative, offbeat techniques, using carbonic macerations to make Pét-Nats and refreshing reds.
Try–or buy a bottle of–Mia Marie Vineyards award-winning Dry Muscat, tagging the headline as "Best San Diego County White Wine" at the 2020 Toast of the Coast contest. Grab a glass, or three, of the different wines cultivated at Mia Marie Vineyards and enjoy the atmosphere and good vibes paired with live music and breathtaking scenery. It'll be a Mother's Day you and your mom will cherish forever! 
Like this post? Pin it for later!