SAN DIEGO DATE IDEAS (PERFECT FOR A ROMANTIC VALENTINE'S DAY)
My San Diego friends! 2020 was a crazy year for all of us. It required a lot of us to stay in our home city and quarantine, myself included.
During quarantine, I had a ton of time to perfect my date night with my husband, so in this article I am going to give you the best San Diego date ideas!
OUTDOORSY SAN DIEGO DATE IDEAS
If you follow me on Tik Tok, you might recognize these date night idea suggestions. I made videos for most of these locations and they all went viral!
The power of tik tok, and social media alone is insane.
So, here are four of my favorite outdoorsy San Diego date ideas!
1.SUNSET AT KATE SESSIONS PARK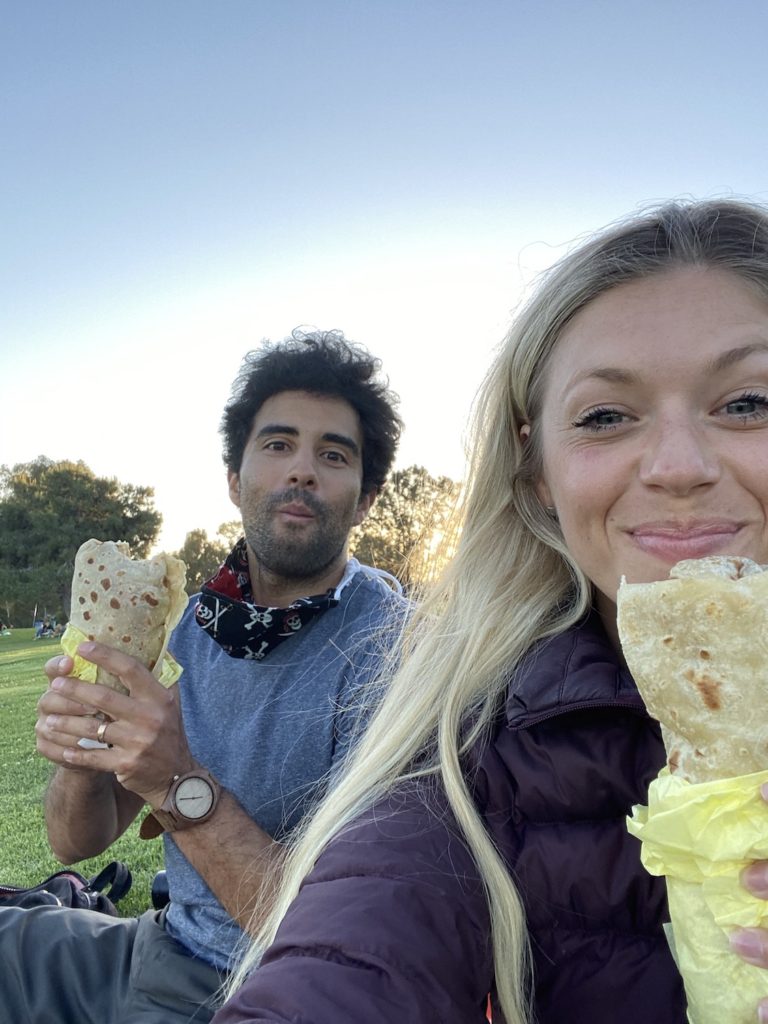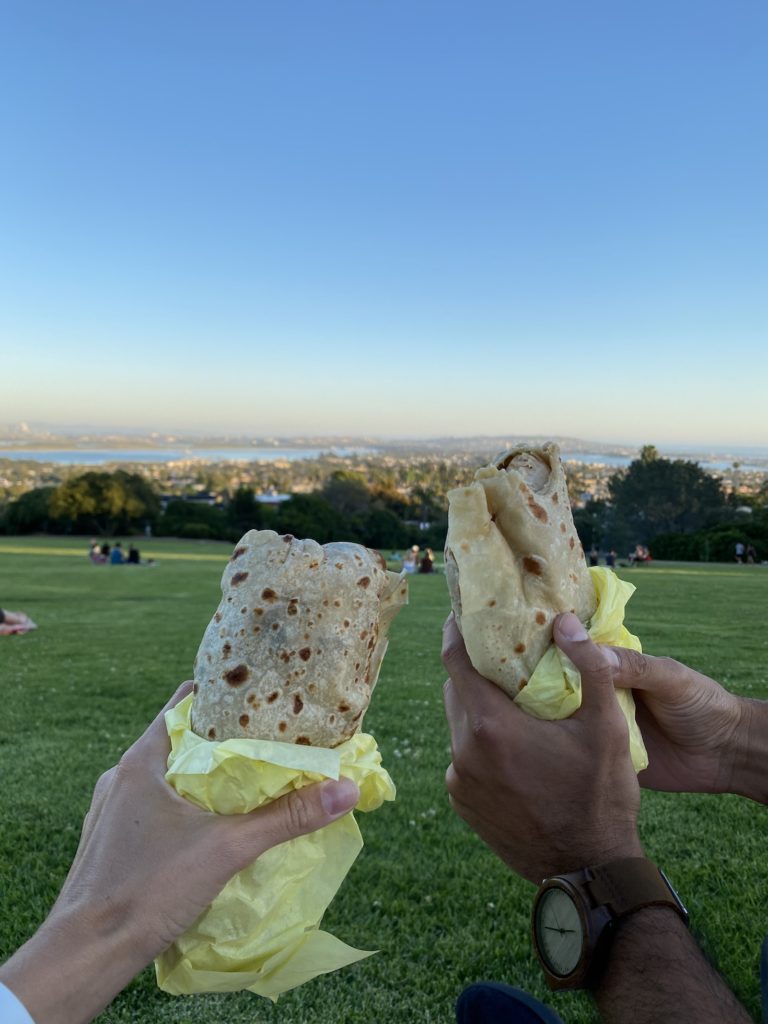 Kate sessions park is located in Pacific Beach area. I actually didn't know about this park until this year! My husband actually found out about it!
I was so surprised that I had never heard of or been to this park considering I was born and raised in the San Diego area.
So, if you are like me and haven't heard of this park then I recommend grabbing your favorite food, like a burrito, and head to this park for a sunset picnic!
2. BELMONT PARK
Most people have been to Belmont Park, but have you made a date night out of it? Dan and I headed here and chose an allotted amount of money to spend on the activities!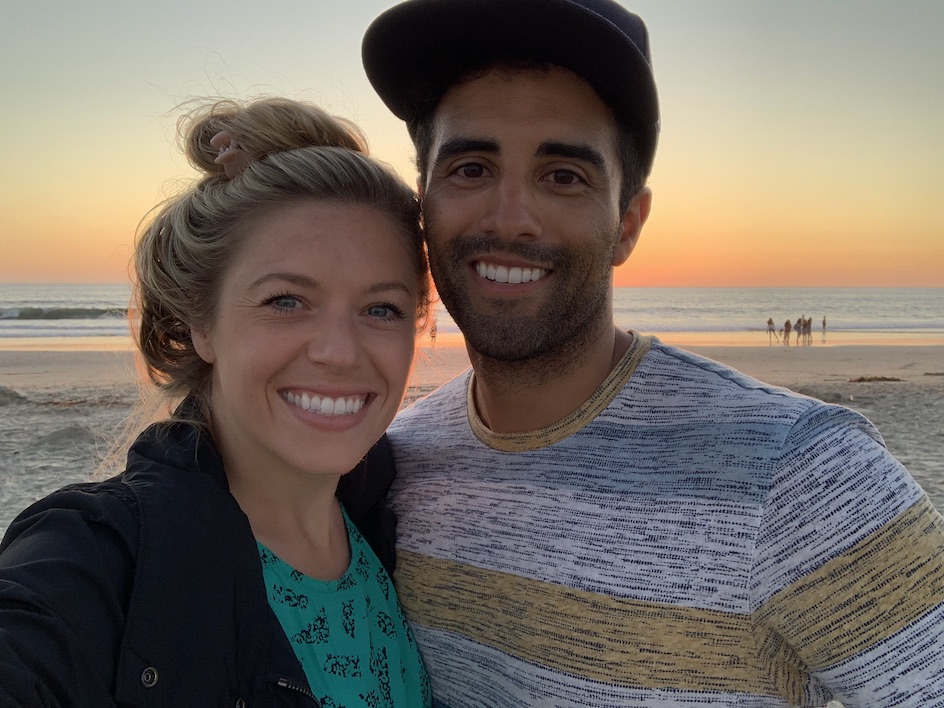 We chose to ride the rollercoaster and play a few arcade games! We turned our tickets in for some candy and then headed to the beach to watch the sunset.
Finish off your night by grabbing dinner from the rooftop bar Cannonball.
3.PICNIC AT TORREY PINES GLIDER PORT
This place is another secret hidden gem. You can head to the Torrey Pines Gliderport and have a picnic while watching the hang gliders jump off the cliff.
Dan and I brought a picnic basket here and came for sunset.
4. BALBOA PARK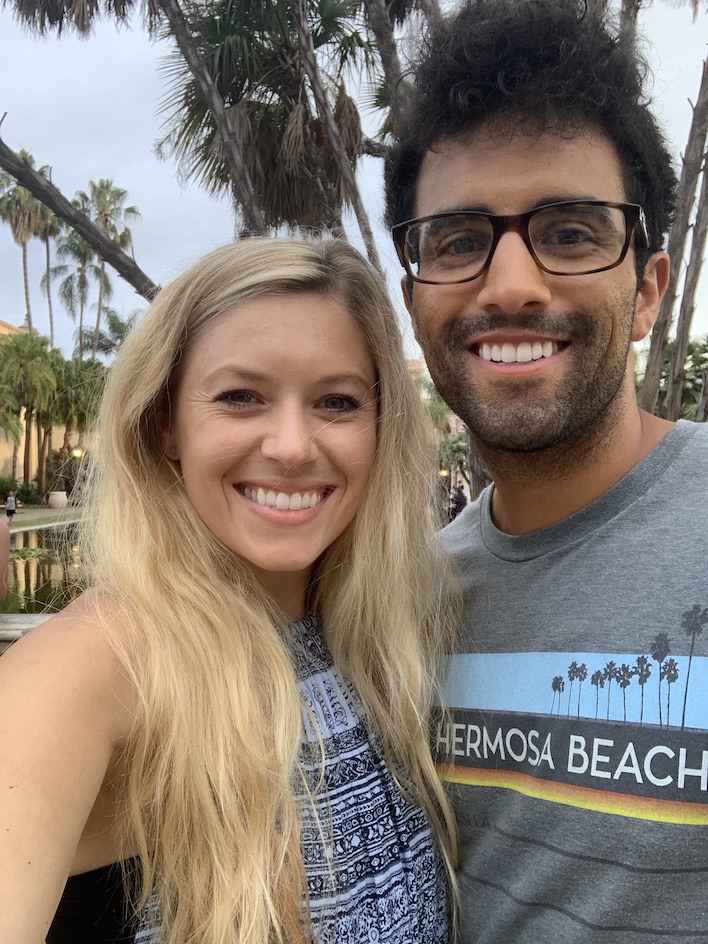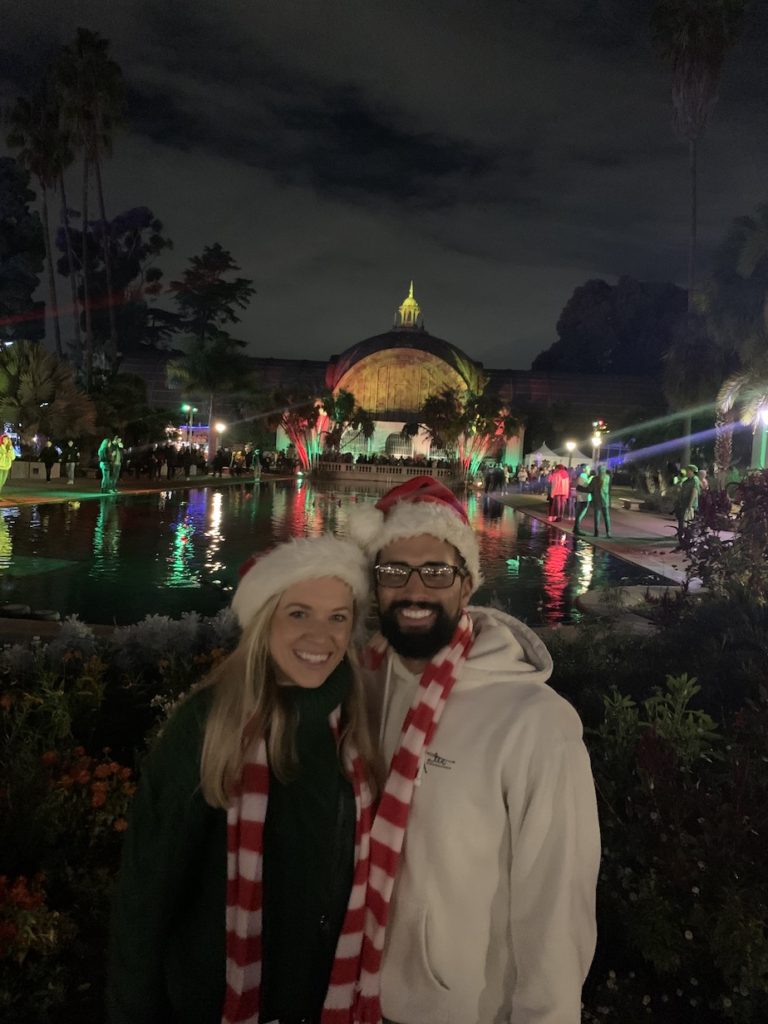 Another classic San Diego date idea! If you haven't been to Balboa Park then this is a good one! There are so many beautiful sights to see here. We recently went here for the sunrise for our date and then got breakfast at Cafe Madeleine in South Park after.
Try switching it up and doing your date night in the morning! It spices things up a bit!
SAN DIEGO DATE IDEAS THAT COST MONEY
These date ideas do cost some money, but personally to us it was worth it! We like to switch up what we do for our date nights and sometimes that means being a little more extravagant.
We make sure to budget in these more costly date nights and try to almost make a day out of them.
5. ECO-BOAT RENTALS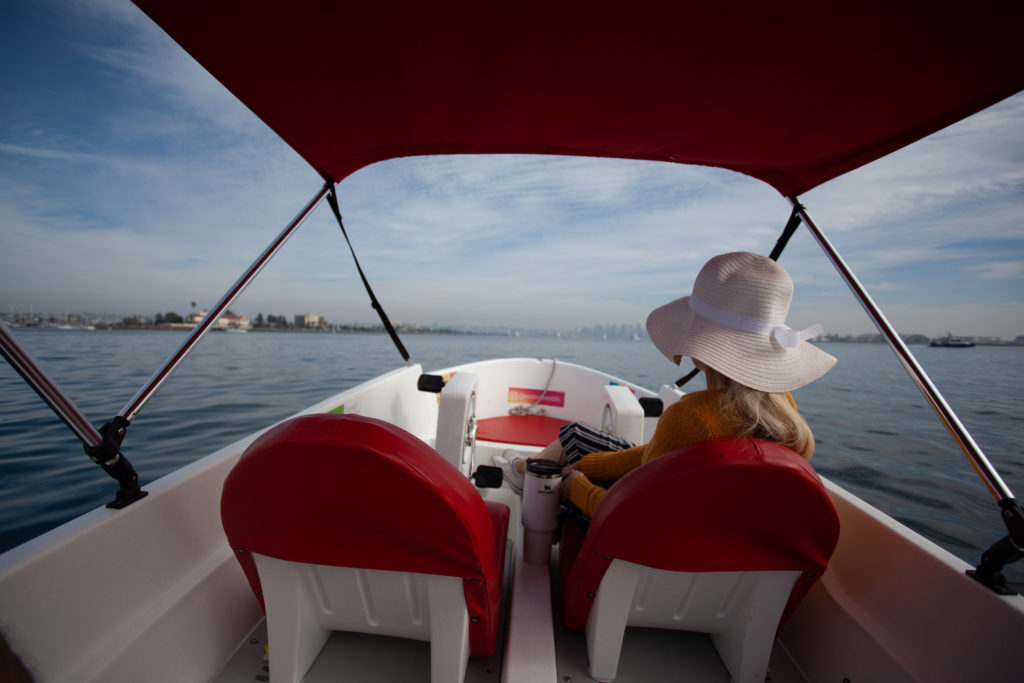 This is a new company recently founded in San Diego where you can rent a peddle boat and ride it around the bay! They are family-friendly, dog-friendly and you get some exercise at the same time!
You start your journey on shelter island, get a briefing from the staff and then head out on your journey to explore Harbor Island by boat! Feel free to bring drinks and food along as well! We brought pizza to enjoy on the Harbor!
Cost is $45/hr
6. HOT TUB CRUISIN
This is a luxurious way to enjoy the harbor. Grab your and your loved one or make it a double date and head out for a fun adventure with hot tub cruisin. This is a fun way to enjoy the Mission Bay area!
As you can imagine by the name, there is a hot tub on the boat itself. So, I recommend going at night, so you can see the city all lit up and enjoy the hot tub too!
7. FACIALS FROM SHOP GOOD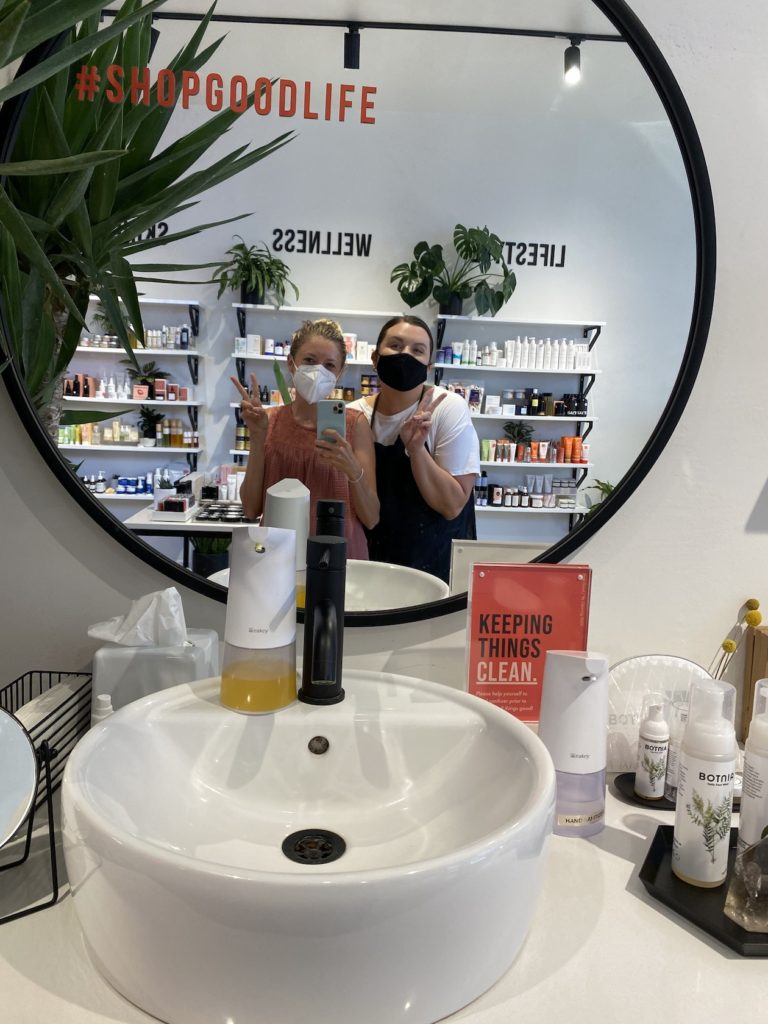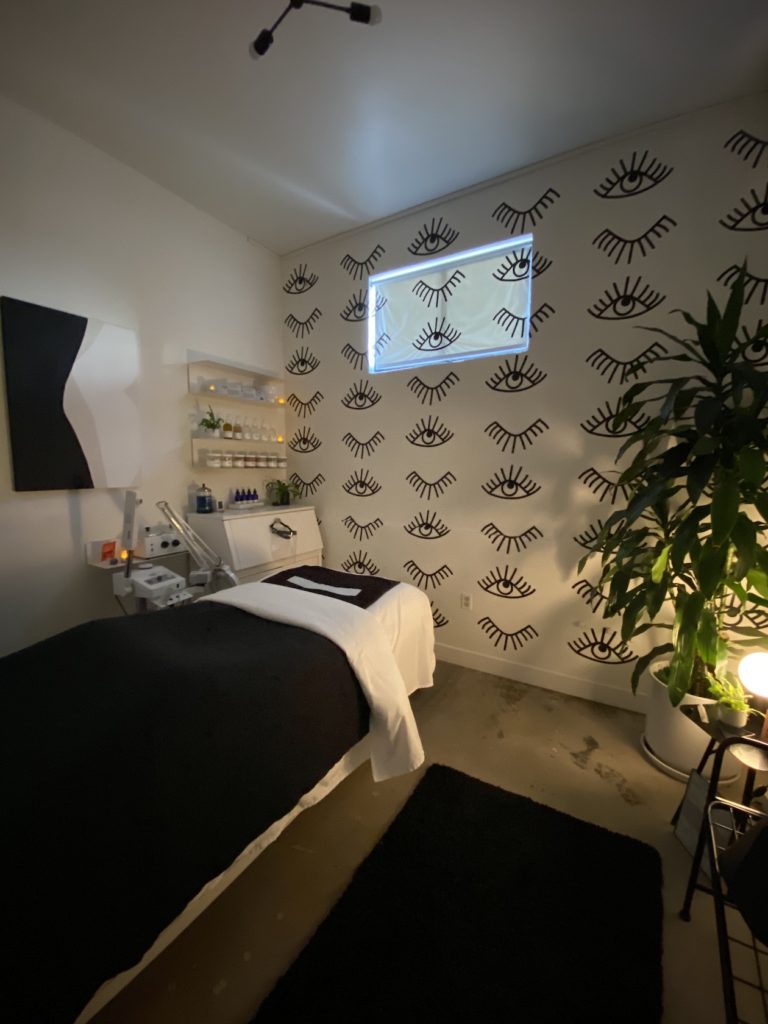 In my at home date night ideas article, I recommend doing facials at home, but if you are looking for something a bit fancier then I recommend checking out shop good for a facial.
This is where both my husband and I go for our facials and it is so relaxing. It is not a spa, so don't expect a spa experience, but the facial is amazing and all the product is organic and good for your skin.
You can use the code "ChelseySG10" for 10% off your facial!
Book here: https://shop-good.co/
8. CANDLES ON TAP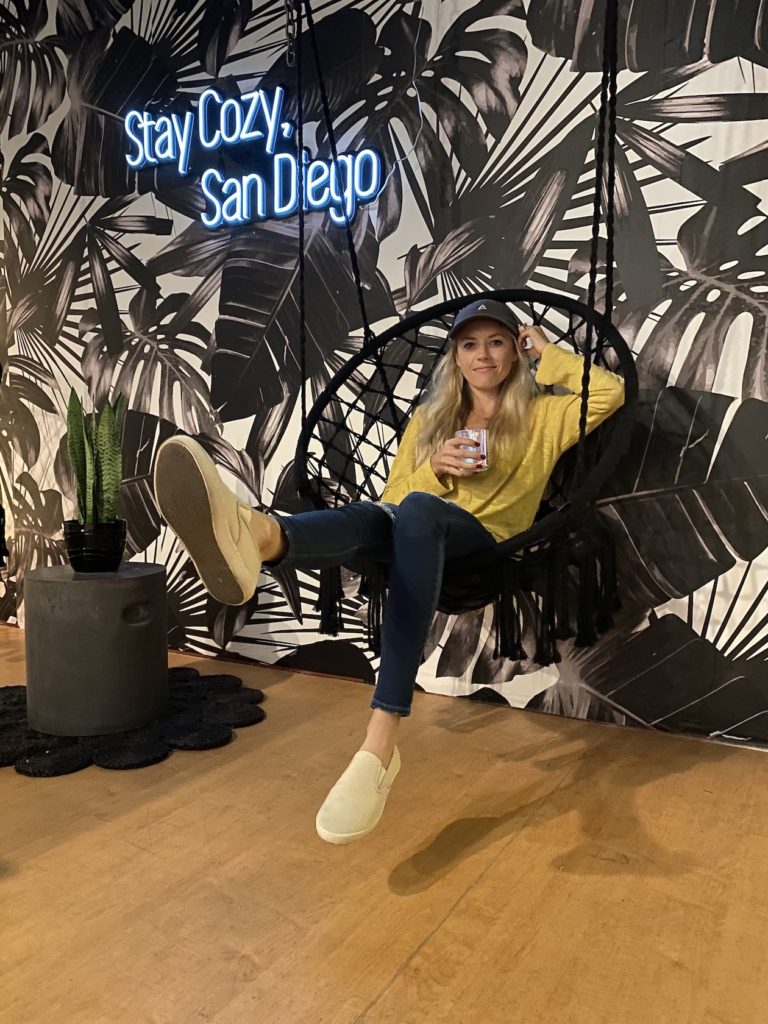 Dan and I recently went to candles on tap in Encinitas, CA for our date night. Not going to lie, this experience was SO MUCH FUN!
I have recently been getting more into finding eco-friendly products that are not harmful to my body and candles on tap provides that experience.
You get to make your own non-toxic soy candle and sip on some champagne while you choose the scents for your candle.
Book your reservation here: https://candlesontap.com/
FINAL THOUGHTS FROM YOUR OUTDOOR LOVING GIRL
San Diego friends! I love writing articles like this for you! I standby all these date nights I have written about in this article and wouldn't recommend them to you if I didn't think they were fun!
Dan and I believe date nights are extremely important to maintain a healthy marriage and we hope that these San Diego date ideas have inspired you to get more creative with your date nights!
Like this post! Pin it and save it for later!
SAN DIEGO DATE IDEAS (PERFECT FOR VALENTINE'S DAY)