13 Most Unique things to do in San Diego at Night
Bordering Mexico and the United States, the small settlement site of San Diego is now a bustling city full of cultural charm. Beach town vibes give way to an artsier, bolder persona at night – you'll be up until dawn thanks to a variety of entertainment.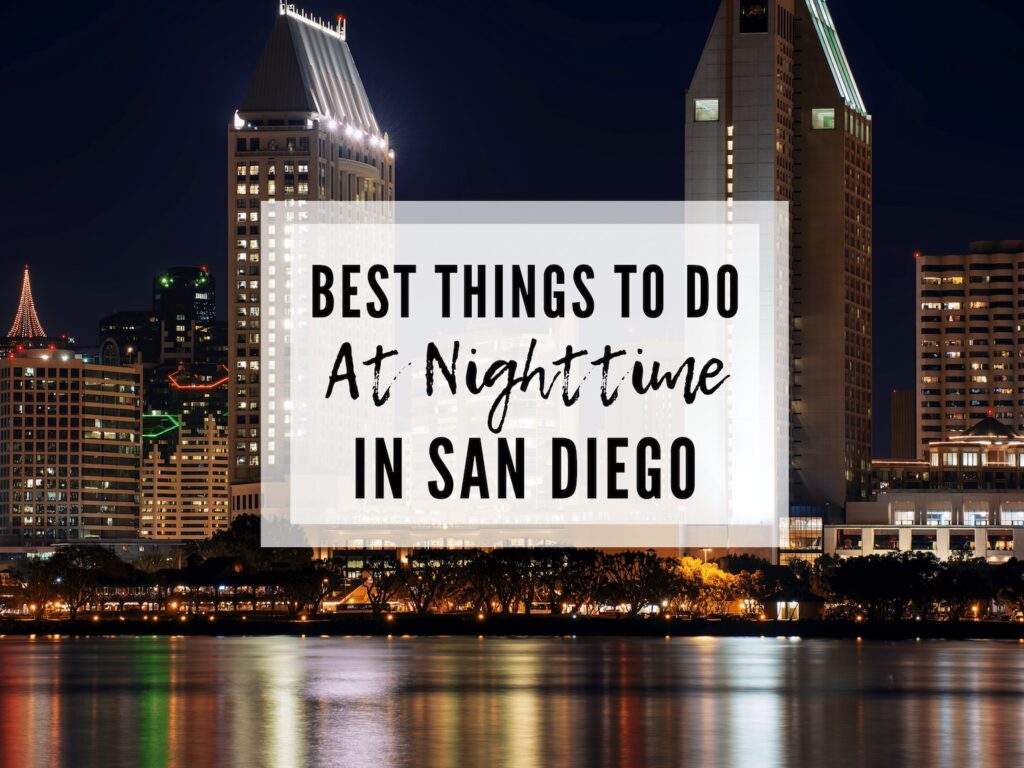 From midnight dives to museum sleepovers, this list of best things to do in San Diego at night lets you experience the city with new eyes. As much as we love a good time-traveling stroll, or seeing a theater show, some of us like to live on the edge.
While living in San Diego practically my whole life and have had the wonderful opportunity to explore the city after dark.
In this guide, I will clue you in on 13 new San Diego nighttime experiences to put on your bucket list.
San Diego Night Experiences
1. Roam the Gaslamp Quarter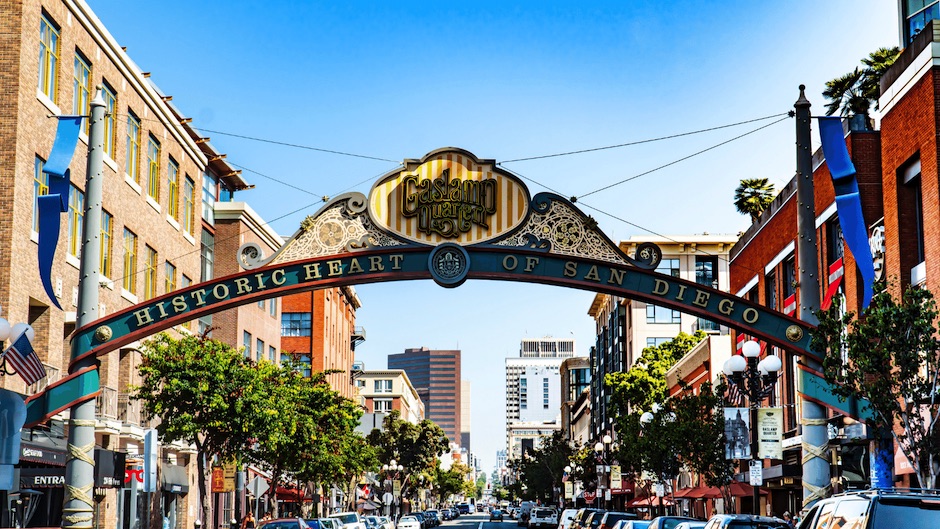 It is Victorian-era meets modern America in San Diego's Gaslamp Quarter, the countless brick buildings having transformed into boozy lounges, eclectic eateries, and boutique shops. When the night lights flare on, you can't help but get immersed in the buzz.
Once you've had your fill of world cuisines, whether Mexican, Italian, Japanese, or even Russian, step into Gaslamp Quarter's entertainment venues. House of Blues treats you to live concerts; Mad House Comedy Club hosts open mic night. Your night in San Diego can have both food and cultural exploits!
2. Theater for drama eaters
With its collection of chic and historical theaters, one of the best things to do in San Diego at night is to stop for a post-meal show. The city is a theater powerhouse, hosting musicals, comedy acts, and concerts alike.
The Old Globe is a San Diego icon, an open-air affair that features many Broadway hits. Some favorites include Shakespeare's renditions and the Grinch. La Jolla Playhouse is another old-timer, founded in the 1940s by Hollywood stars Gregory Peck and Dorothy McGuire. Original productions run the gamut here, such as "Bonnie and Clyde", "Jane Eyre", and "Dracula, the Musical". For laughs, hit up the National Comedy Theatre where interactive skits make you feel like you're one with the crowd.
3. Night diving at La Jolla Cove Ecological Reserve Canyon
If you're up for an exciting, daring, and mind-blowing thing to do at night in San Diego – night diving is a must. La Jolla Cove has long been equated with sea lions and beaches, but scuba diving at night is a notch cooler.
The protected reserve houses octopi, crabs, flashes of fish, and corals. What makes the night dive so special, however, is the bioluminescent plankton! These glittery pods make it an otherworldly experience, so bring an underwater camera for proof.
4. Try night fishing at San Diego
An unexpected thing to do in San Diego at night is night fishing. Who knew that big schools of fish come around in the middle of the night?
In the months of March, June, July, and August, spawning grunions hit the shores of San Diego at night. Between La Jolla, Mission Bay, and Del Mar, you'll bring home a huge harvest. Those in Coronado will have better luck after high tides as silver strands come in after 11 PM.
Keep in mind that you do need a fishing license for this. You can easily get one online via the California Department of Fish and Wildlife. Highly recommend this for families (if the kids have the patience) or as a solo activity.
5. Revel in Balboa Park after hours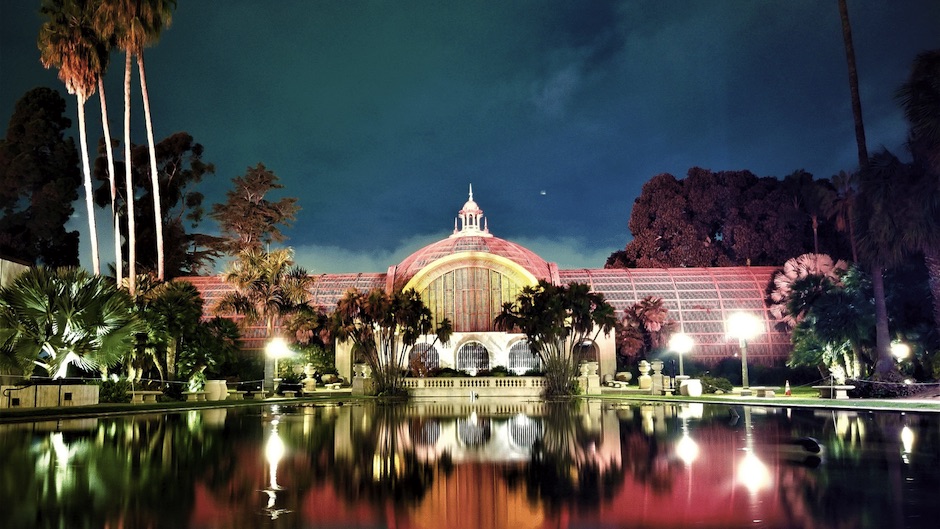 Balboa Park is truly one of the best places to visit in San Diego, hands down. In the heart of the city lies an estate full of gardens, museums, and the famous San Diego Zoo. With all seventeen museums extending their opening hours during the summer months, you'll never run out of things to see! Likewise, San Diego Zoo now offers night visits so you can appreciate the nocturnal creatures more. Ocelots, sloths, and Tasmanian devils move as you've never seen before.
The glow of nightlights makes Balboa Park all the more magical and certain gardens all the more romantic. This atmospheric charm carries over to wintertime too, as the December Nights event offers up food stalls, live entertainment, and festive lighting.
Whether you're visiting as a family, a couple or a solo traveler, this San Diego night experience has something to offer you.
6. Join a 'star party'
When I say star, I don't mean Hollywood stars but the stunning skies above the Pacific Ocean. You wouldn't normally expect star gazing opportunities in a metropolis, but San Diego is nestled near many regional parks.
Tierra del Sol and Mission Trails Regional Park are just two locations that the San Diego Astronomy Association commandeers several nights through the year. This organization plans events for youth groups and the general public by taking advantage of these rural spaces. From Julian Starfest to Oak Oasis Star Party, these aptly named parties offer amazing star gazing experiences.
7. Snooze Crewz at USS Midway Museum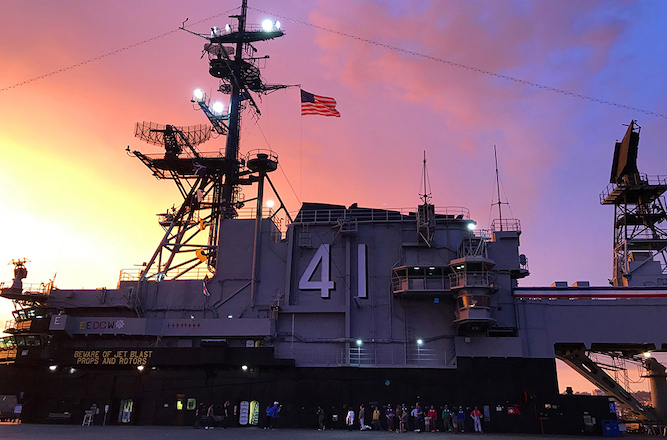 The Snooze Crewz program is exactly the kind of history lesson I wish I had growing up. Families and youth groups can now stay overnight aboard the USS Midway. This longest-serving naval ship (and once the largest within the US Navy) was transformed into a harbored museum after its retirement.
Take a guided tour of this behemoth; learn about how the ship was run and which seas it toured on. Then, before turning in, perch on the flight deck for an epic stargaze.
8. Up the tension at free summer concerts
San Diego summer nights are best spent frolicking outdoors! As much as you love San Diego in the summer; summer in San Diego also loves you. More specifically, it loves your wallet and I mean that in the best way. Summer concerts take over urban parks and open-air theaters – for free. You can bounce between venues without worrying about the budget.
For 40 years and running, 'Twilight in the Park Summer Concerts' is a local staple at Balboa Park. Latin, jazz, and dance numbers draw varied crowds. Elsewhere, families are drawn towards Del Mar's Summer Twilight Concerts, where picnics are set up for epic Pacific Ocean views. Other lively areas include Mission Hills, Liberty Station, Carlsbad, and Encinitas.
Music is literally, in the air.
9. Catch a Drive-In movie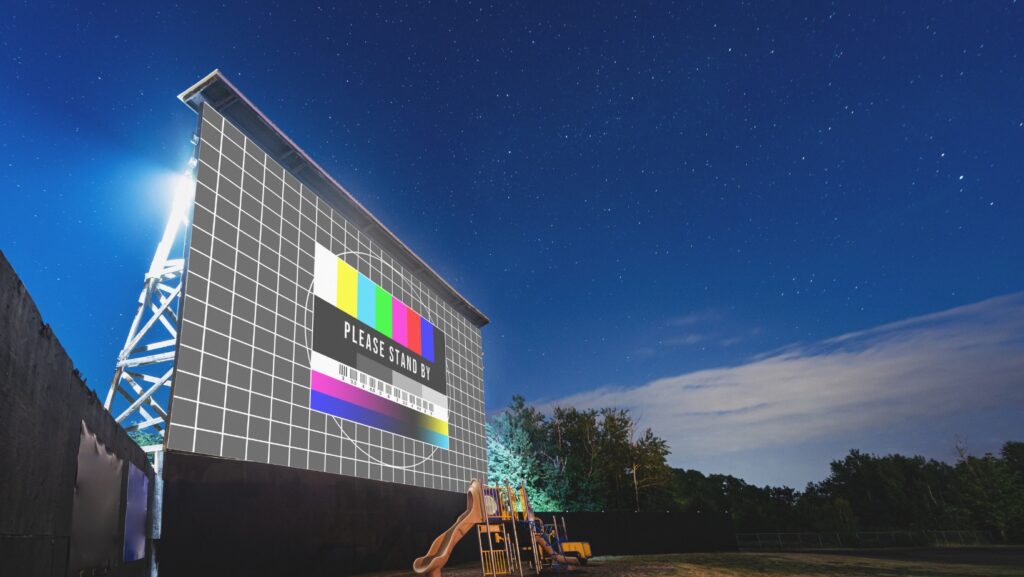 Hoping for a quiet, low-key night in San Diego? A budget-friendly and enjoyable way to spend the night is going to a drive-in movie. There's nothing cozier than catching an old flick in the comfort of your car – and yes, popcorn is available.
Santee Drive-in Theater is an old classic that features movies daily, all year round. The movies are broadcasted through your car's radio for extra crisp audio. Another local favorite is South Bay Drive-in Theater, which offers the latest movies at a much cheaper price.
10. Appreciate art with Ray at Night
Admiring art isn't limited to daylight hours! From 6 PM to 10 PM every second Saturday of the month, North Park runs a free art walk. Ray at Night has become a San Diego night attraction for over 13 years now.
What began as an opportunity for art galleries and venues along Ray Street to show off their pieces later turned into a neighborhood-wide event. Partnering with other North Park businesses to offer specials, these art galleries display both local and international artists. Some even bring their art outdoors, alongside indie music performances.
11. Stay up for midnight whale watch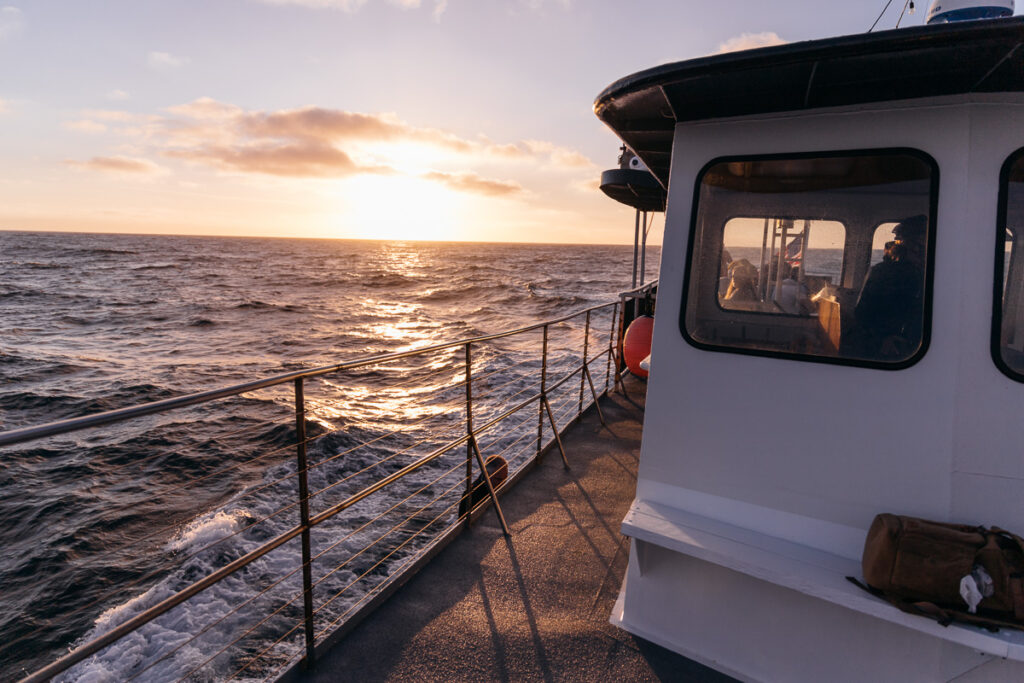 If you're in town from late December to March, sign up for a midnight whale watch. Thousands of gray whales migrate toward Baja California, ensuring amazing sights for those who have never seen these massive creatures before.
Hornblower Cruises offer great expedition packages – don't worry about cruising into the waters so late at night, they're very experienced. The yachts for charter hold up to hundreds of passengers so you won't be alone.
12. Catch a drag show at Lips
Looking for a new spot? The Lips drag show is a really interesting San Diego experience, especially at night. Not only is the club well-maintained and a riot of colors, but they also treat you to a dinner and show combo.
The food is great and the performances are highly entertaining. It is, however, an adults-only venue so don't make reservations with kids in mind! If you're looking to celebrate a special occasion, they also host parties and events for anyone over 21.
13. Admire the city lights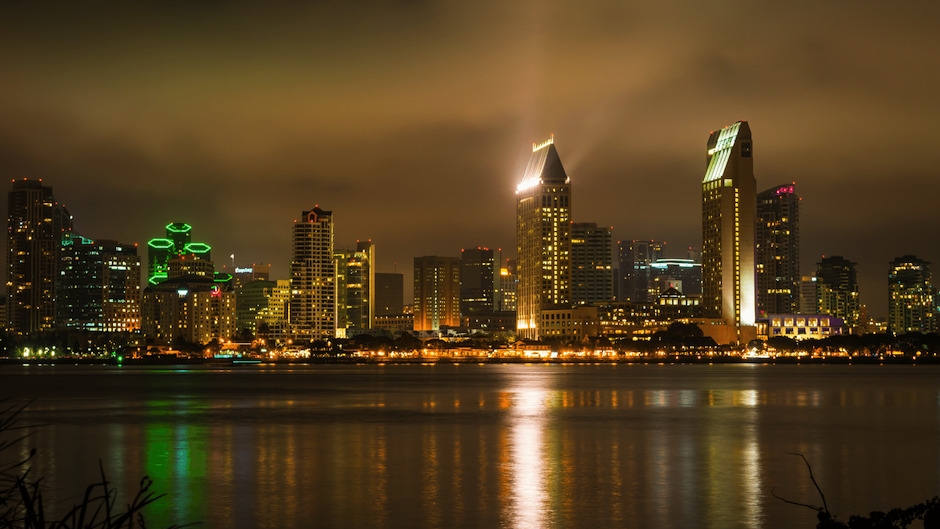 San Diego is dazzling at night and you can take it all in from a unique vantage spot. Drive up to Mount Soledad for a bird's eye view; it's the perfect spot to rest and reflect after a long day of exploration. It's also quiet enough for a heart-to-heart chat, maybe a proposal or two.
A great way to commemorate your trip is by setting up your camera for a timelapse! If you manage to stay till dawn, be sure to capture the sunrise. San Diego on the cusp of waking up is just as breathtaking as it is at night.
Final Thoughts From Chelsey Explores
So, which one of these San Diego nighttime activities interests you the most? I personally, just love looking at downtown San Diego all lit up.
If you have questions or comments please always feel free to comment below and I hope you enjoyed this article on the best things to do in San Diego at night.
Like this post! Pin it for later!