20 Fun Things To Do On a Rainy Day In San Diego
Since a lot of the posts on my blog are about exploring the outdoors, I wanted to make a list of indoor activities and things to do on a rainy day in San Diego. Rainy days are rare in SD, but they do happen! This list of activities has everything from indoor sports, museums, food, drinks, and even things specifically for kids so there's something to keep everyone in the family occupied whether you're a local or a visitor.
20 Things To Do Indoors In San Diego When It's Raining
Indoor Activities in San Diego: Sports
1. Indoor skydiving at iFly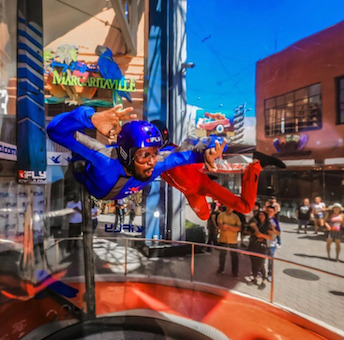 If jumping out of a plane isn't your thing, you can get the experience of flying in iFly's wind tunnels. What's great about iFly is that it's an activity that children can do too! You can host parties or events, and they even do STEM Field Trips where students can learn about science and technology principles.
Location(s): Mission Valley, Oceanside
2. Indoor rock climbing at Mesa Rim
Rock climbing is one of those indoor activities in San Diego that a lot of people love to do no matter what the weather is outside. Mesa Rim has two locations in San Diego both offering belay lessons, climbing instruction, yoga classes, and youth programs so the whole family can enjoy staying active together.
Locations: Mission Valley, Mira Mesa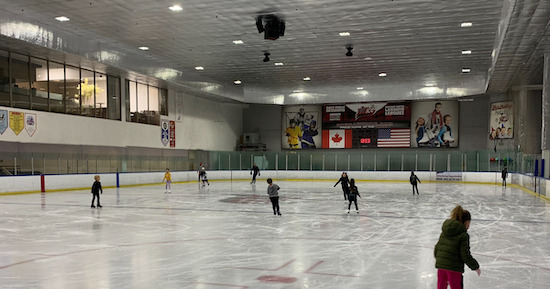 At UTC Ice Sports Center you can go ice skating during their daily public skating sessions, have a birthday party there, or even play Broom Hockey. It's located inside Westfield UTC Shopping Center, so before or after skating there are multiple fun things to do on a rainy day in San Diego all in one area.
Location: La Jolla
4. Indoor go-karting at K1 Speed
Get the adrenaline pumping with indoor go-kart racing that is suitable for juniors (48" or 121.9cm minimum height requirement) or adults (58" or 147.3cm minimum height requirement). Race around the indoor kart track that's roughly one-quarter-mile with speeds that are near 45mph.
Locations: Downtown (East Village), Carlsbad
5. Bowling and tavern experience at Tavern+Bowl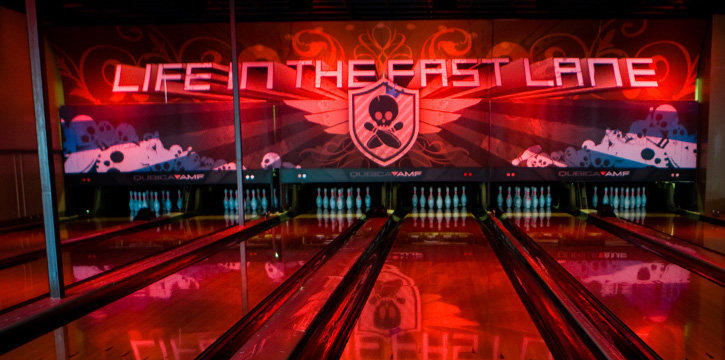 Bowling is definitely one of those go-to things to do on a rainy day in San Diego, but Tavern+Bowl is a great experience that offers an upbeat atmosphere. It's perfect for a date, a night out with friends, or even a corporate or private party.
Location: Downtown (East Village)
Things To Do Indoors In San Diego: Museums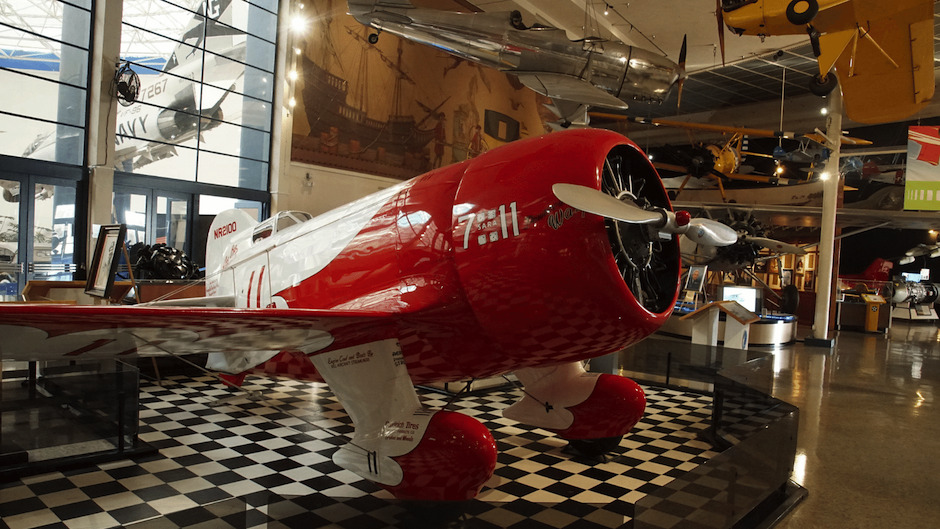 A favorite location for outdoor activities, Balboa Park is also a great place for indoor activities in San Diego with 17 museums that have a diverse collection such as:  San Diego Air & Space Museum, Fleet Science Center, Museum of Us, and World Beat Center.
Location: Balboa Park
This public aquarium houses more than 5,000 fish in 60+ habitats and shows off the research of Scripps Institution of Oceanography at UC San Diego. It's also a more affordable and ethical alternative to visiting SeaWorld on non-rainy days.
Location: La Jolla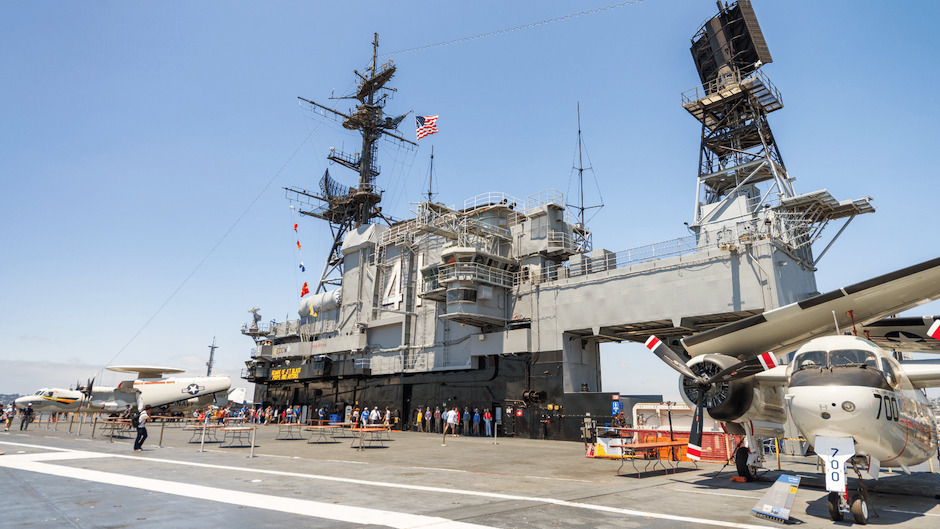 The USS Midway is one of the United States Navy's most famous ships that carried aviators, sailors, marines, and aircraft for 47 years. It's definitely ideal for things to do on a rainy day in San Diego since there are over 60 exhibits and 29 aircraft to explore onboard!
Location: Downtown at the harbor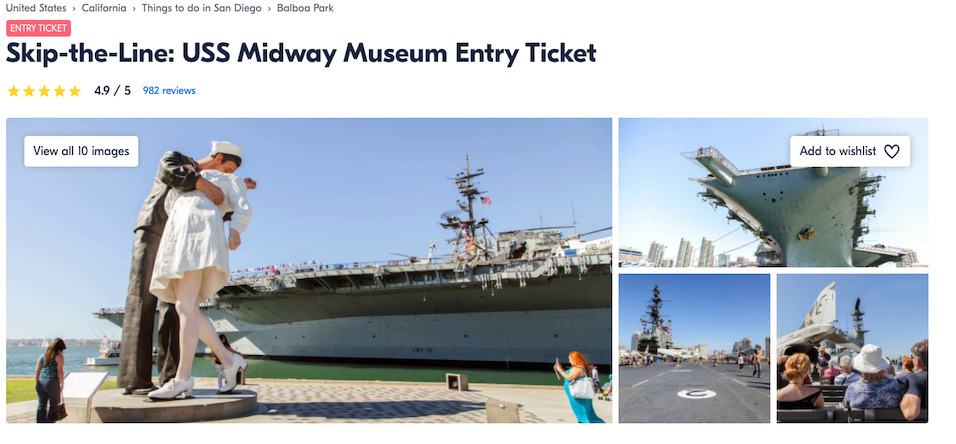 The legendary Whaley House is an iconic San Diego landmark for two reasons. The rich Greek Revival architecture and it's mysterious past attracts visitors who want to see if it is really haunted.
Check out my article on all the other haunted places in San Diego that you can explore as well.
Location: Old Town

If you're a traveler like me, you might be intrigued by this museum. The maps and atlases showcase the intellect and creativity of the history of the world and the people who explored and mapped it.
Location: La Jolla
MCASD might be one of your favorite things to do indoors in San Diego if you're an art lover. With the collection of 4,700 works created after 1950 in a variety of media and genres, there's no shortage of art to look at on a rainy day.
Location: Downtown
Eating and Drinking Things to Do on a Rainy Day in San Diego
While there are tons of options for places to grab a bite and stay out of the rain, these eating and drinking options are geared more toward a cozy vibe for a rainy day mood.
12. Warm up with a cup of coffee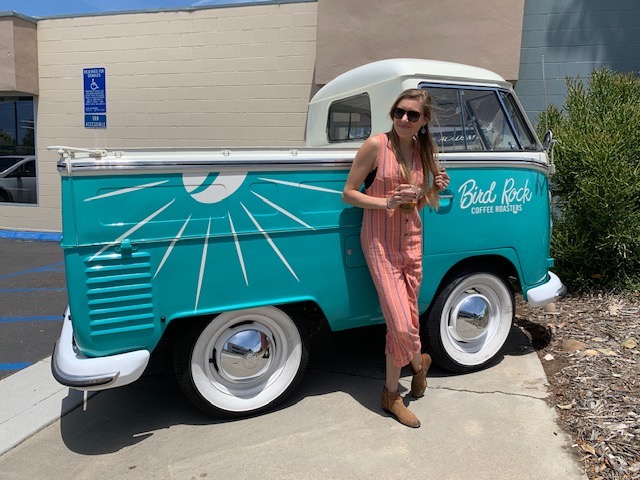 Specialty coffee shops are everywhere in San Diego, but what's even better is that many of them are instagrammable. So you can dress up and still get cute pics at these coffee shops in San Diego that are also IG-worthy.
13. Have afternoon tea
If coffee isn't your preference, why not visit a tea shop for some high tea with your girls? A few places to check out are Marlene's Tea and Cakes, Coral Tree Tea House, and Shakespeare's Corner Shoppe and Afternoon Tea. Don't forget to make reservations as there are specific seating times for most tea shops.
14. Enjoy a bowl of hot soup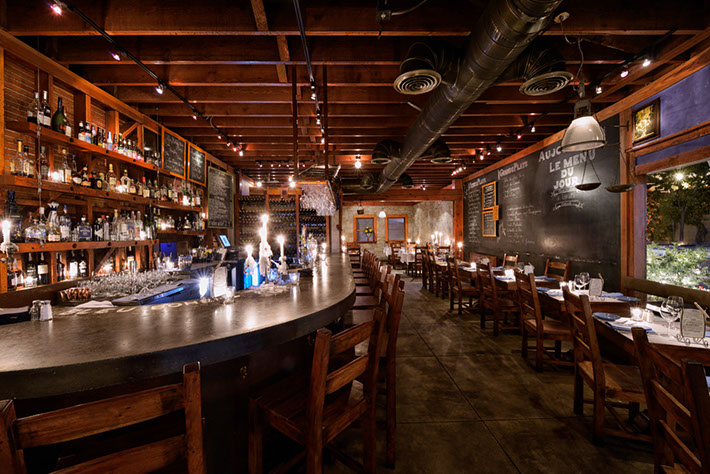 With the endless cuisine options, having a bowl of soup practically anywhere is one of the coziest things to do on a rainy day in San Diego. Have some French onion soup at Blue Boheme in Kensington, grab a bowl of New England Clam Chowder at The Fish Market in Downtown, or slurp up some noodles at Pho Cow Cali or Menya Ramen in Mira Mesa.
Things to do indoors in San Diego: Breweries, Tap Rooms, and Distilleries
With more than 150 breweries (plus brewpubs and tasting rooms) in San Diego, it's not hard to find a tasty glass of beer. Some of the more well-known breweries are Ballast Point, Belching Beaver, and Stone Brewery, but if you want an experience that differs from a regular brewery, check out these places.
15. Visit San Diego's first Latino- and Latina-owned and operated tap rooms and breweries
Border X Brewing, SD's first Latino-owned and operated brewery draws inspiration from traditional Latin flavors with its beers. Mujeres Brew House, SD's first Latina-owned and operated taproom/brewery is meant to be a welcoming place for women to learn about, understand, and appreciate craft beer.
Location: Barrio Logan
16. Enjoy cocktails at You & Yours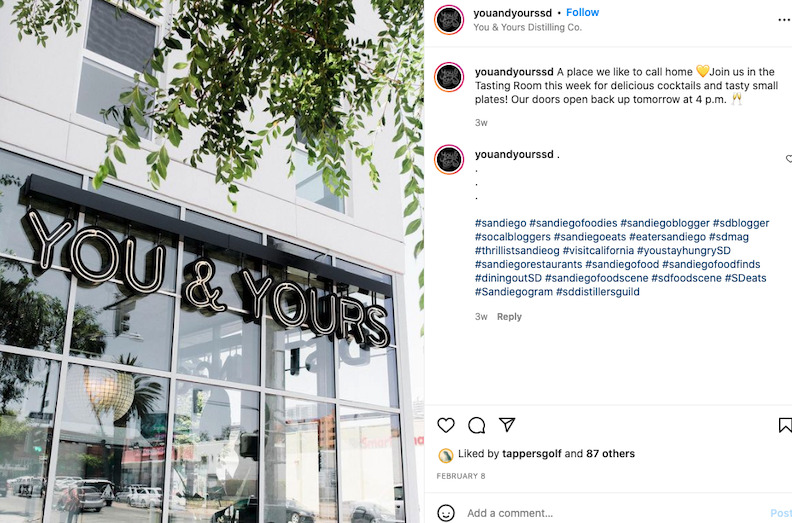 "California's First Destination Distillery" is a 2,300 sq foot, full production gin and vodka distillery, event space, and tasting room – an awesome place for indoor activities in San Diego. Have a cocktail in the Tasting Room, take a tour, or even learn how to make recipes with their cocktail classes.
Location: Downtown (East Village)
Nova's alcoholic kombuchas are gluten-free, vegan, low calorie, low sugar, probiotic, and all-natural. It's a better alternative to beer and spirits for those trying to stay healthy or have food sensitivities and still want to get boozy.
Locations: Chula Vista (brewing location and light bites), Otay Ranch (restaurant), Ocean Beach (taproom)
Things To Do On a Rainy Day In San Diego for Kids
Keeping children from getting bored on a rainy day doesn't have to be difficult. There are already a bunch of things on this list that are kid-friendly things to do on a rainy day in San Diego, but here are a few more suggestions that are geared specifically toward children.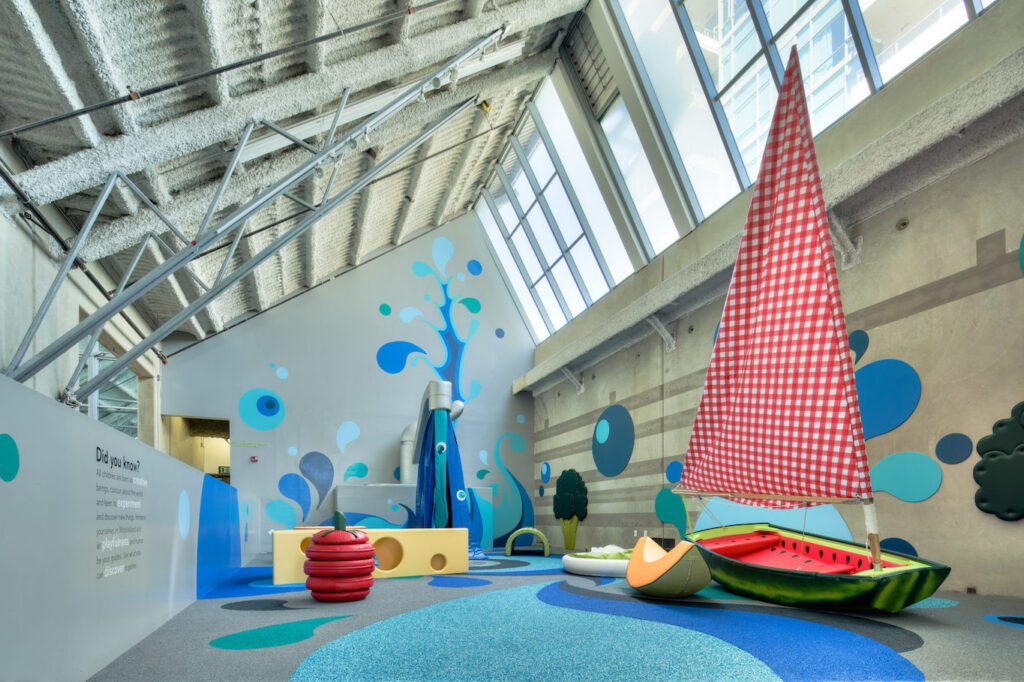 The New Children's Museum is committed to helping children learn and experience the world through contemporary art. They have interactive art installations and hands-on art programming that provides creative and educational experiences for children and families.
Location: Downtown
KidVentures is one of the best places with things to do indoors in San Diego on a rainy day for those with younger children and toddlers. It's a preschool that focuses on classroom learning and play-based exploration that offers day passes for those that want to check it out without a membership.
Locations: 4S Ranch, Liberty Station, Eastlake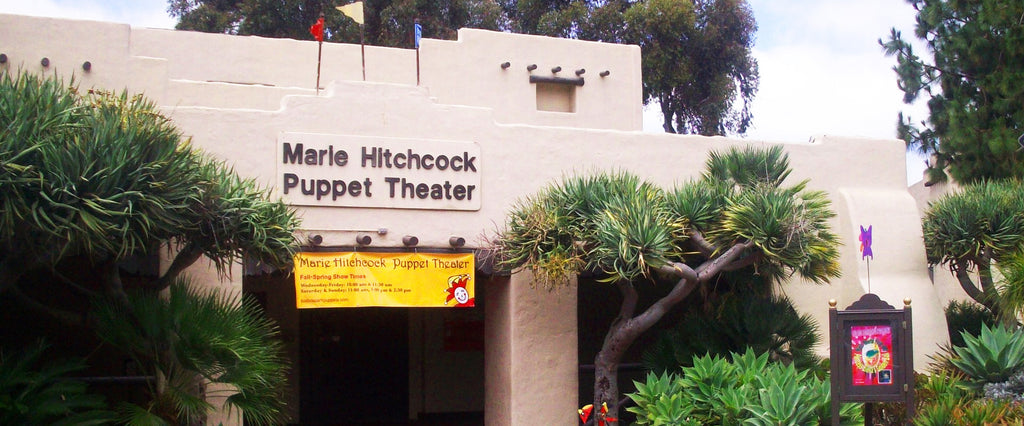 Originally part of the California Pacific International Exposition in 1935, this has been a staple for children in San Diego. Open Fridays to Sunday with shows at 11 am, 1 pm, and 3 pm, be sure to check their website for current show information.
Location: Balboa Park
Final thoughts from Chelsey Explores
Man, that was a fun list! I hope you found this article helpful for the next rainy day in San Diego. Tell me in the comments if you have done any of these or have any other recommendations on things to do for a rainy day in San Diego.
Like this post? Pin it for later!