Your guide to the spooky side of San Diego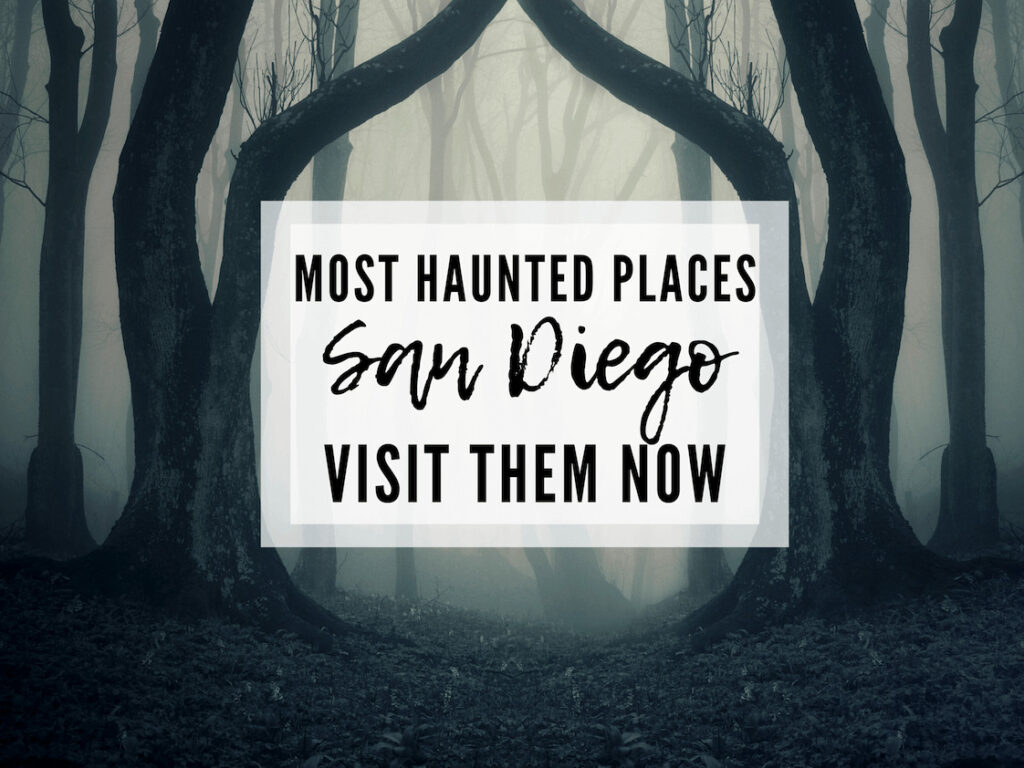 San Diego is known for its sunny skies and beautiful beaches, but did you know there are actually a ton of haunted places and other "hidden gems" in San Diego? As chill as San Diego can be it also can be very spooky. 
Ghost hunters actually come from all over the world just to look at and research all the haunted places in San Diego. So, if that isn't saying something, then I don't know what is.
Now, I will leave it up to you on whether or not you want to visit these spooky places, but for now, let's go over the most haunted places in San Diego.
In this guide, I have broken down all these creepy places for you by haunted houses, haunted hotels, and haunted tourist attractions.
P.S. it definitely feels creepy writing this article.
Haunted Houses in San Diego
There are some creepy and haunted houses spread out around San Diego county. Let's take a look at why they are haunted to help you determine if you want to visit them.
1. Whaley House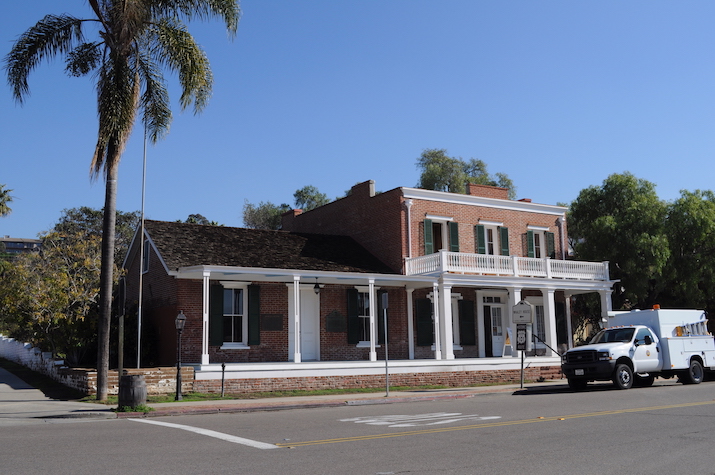 Starting on with a bang here! The Whaley House in Old Town San Diego is probably the most haunted place in all of San Diego. As stated in the name, this house used to belong to the Whaley family.
Multiple things have happened in this house, including Jim Robinson hanging himself in it, Violet Whaley committed suicide on the property, Thomas Waley died as a young baby while living in this house and it is even said that a young girl died on the kitchen table.
The Whaley family actually states they felt like there was paranormal activity going on while they lived here. Heavy footsteps, the sounds of laughing children, and weird smells were throughout the house.
Throughout the years, the Whaley House has since been a courthouse, general store, public theatre, and today you can even take tours of it.
2. William Heath Davis House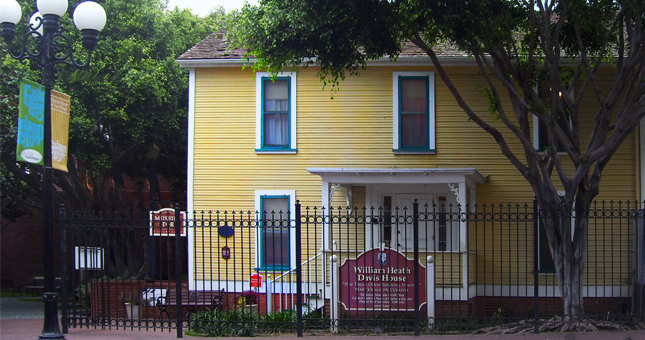 Located at 410 Island Ave in San Diego, CA sits another haunted house. The William Heath Davis or sometimes known as the Davis-Horton house is another spooky sensation.
This home, built by a guy named Davis in 1850, is the oldest wooden home in all of San Diego. Davis never lived in the house, but a gentleman named Alonzo Horton purchased it. He was the "founder" of San Diego.
This house is known to be haunted because of the many people that died in it during the time it was used as a hospital. People have claimed they have seen a young Victorian woman roaming the home in a white gown.
After having numerous amount of owners, this house was eventually donated to the city of San Diego and has since been restored. Now, each room has been set up showcasing different periods of the home's history.
Self-guided, audio, and guided tours are offered if you are interested in visiting.
3. Robinson Rose House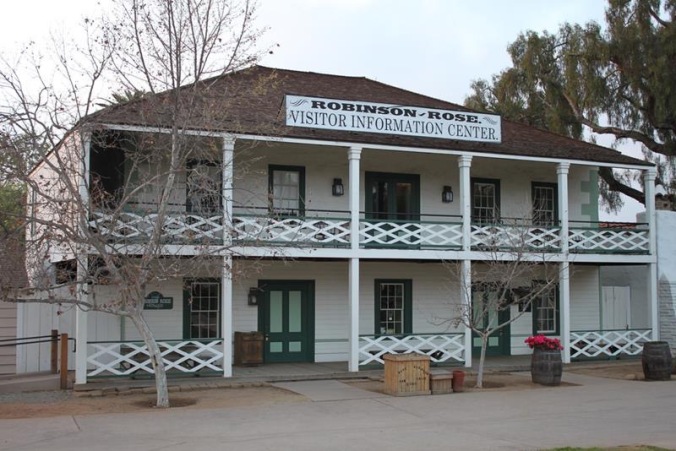 Located at 4098 Mason St. the Robinson Rose house will be the last creepy house that you will find in San Diego.
In 1853 judge James W. Robinson had this house built for himself. This house was also used as an office for a newspaper and railroad company. Over time this house deteriorated, but it was rebuilt in 1987 as a replica based on what pictures looked like.
Ghost hunters have visited this house and claim there is paranormal activity occurring. They have witnessed the elevator operating without anyone using it as well as footsteps when no one else is around. Women even state they have felt their hair being pulled while in the house.
Haunted Hotels in San Diego
Not only are there haunted houses in San Diego, but there are also haunted hotels. So, before you go booking your next mini-vacation getaway in San Diego read below on these haunted hotels and I will let you determine whether or not you are up for staying at one of them.
4. Hotel Del Coronado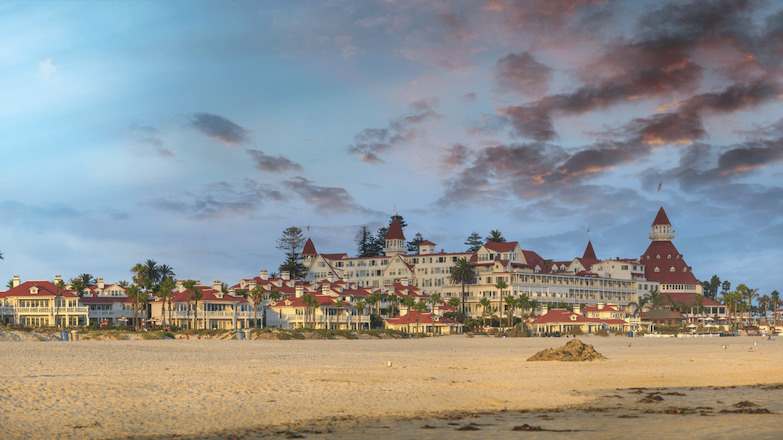 The Hotel Del, yup, you heard that right. San Diego's most iconic hotel, the Hotel Del on Coronado, is known to be haunted. Back in 1892 a young girl, Kate Morgan,l checked into room 302 with no luggage.
After wandering around the hotel for five days, she was found by an electrician on the outside stairs leading to the beach dead.
It is said that today, she occasionally appears in sea-facing windows at night. I don't know about you, but I don't think I would want to stay in the room where she spent her last few days of life. 
5. Horton Grand Hotel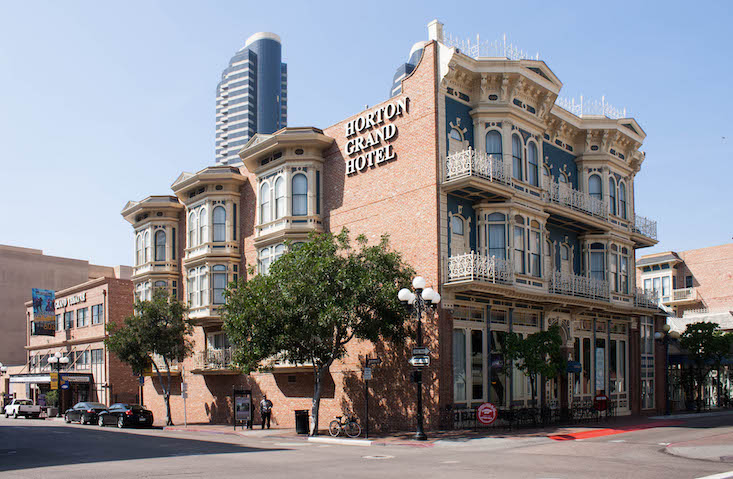 The second haunted hotel on our list is the beautiful Horton Grand Hotel, specifically room 309. Located in the Gaslamp district this hotel is prone to paranormal activity.
The most famous resident ghost to this hotel is Roger Whitaker. He was known to be a drinker and gambler who was held to gunpoint in room 309 after cheating at a card game.
Hotel guests who have stayed in room 309 have reported odd noises, shaking of the bed and the dresser doors opening and closing on their own.
6. The Cosmopolitan Hotel
Not far from the Horton Grand Hotel is our final haunted hotel in San Diego: The Cosmopolitan.
This hotel was previously known as the Casa de Bandini residence as they ran a restaurant out if it back in 1829.
It is believed that the youngest daughter of Mr. Bandini, Ysidora Bandini, haunts this place. It was said that she fell to her death during a parade back in 1846. Her spirit now resides in Room 11 of this hotel. Guests have stated they have seen a translucent woman wearing a long dress roaming the halls before. 
Others have noticed flickering lights and spooky noises. I'll leave it up to you as to whether or not you want to book a stay here.
Haunted Tourist Attractions in San Diego
Some of my favorite tourist attractions in San Diego are actually haunted. Despite them being a little bit spooky, I still recommend visiting the following places listed below. Most of them are iconic to San Diego.
7. USS Midway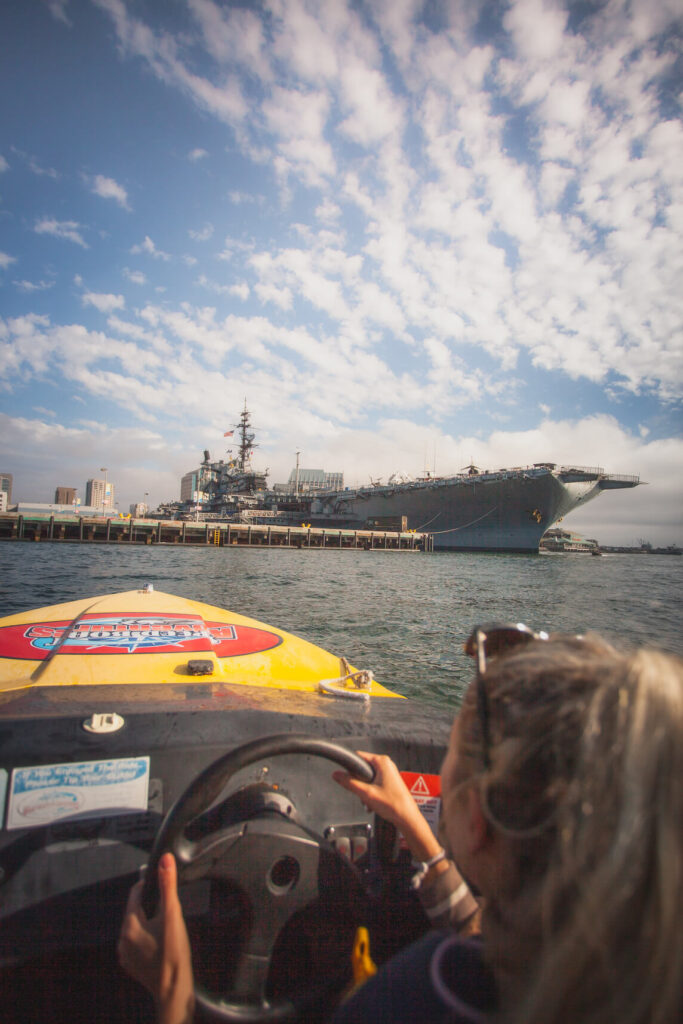 Just like me, you may know the USS Midway as a famous tourist attraction that you can visit and take tours of when in San Diego. This ship was once an aircraft carrier in the Navy and it now sits docked in San Diego as a museum.
But, did you know that ghost hunters believe there are over 30 ghosts living on this ship? Many people claim they can smell old blood throughout the ship. These aren't believed to be people that have died on the ship though.
Rather, they are those who have passed away and decided to return to the USS Midway out of duty to their shipmates. These ghosts are considered welcome guests aboard. 
8. Old Point Loma Lighthouse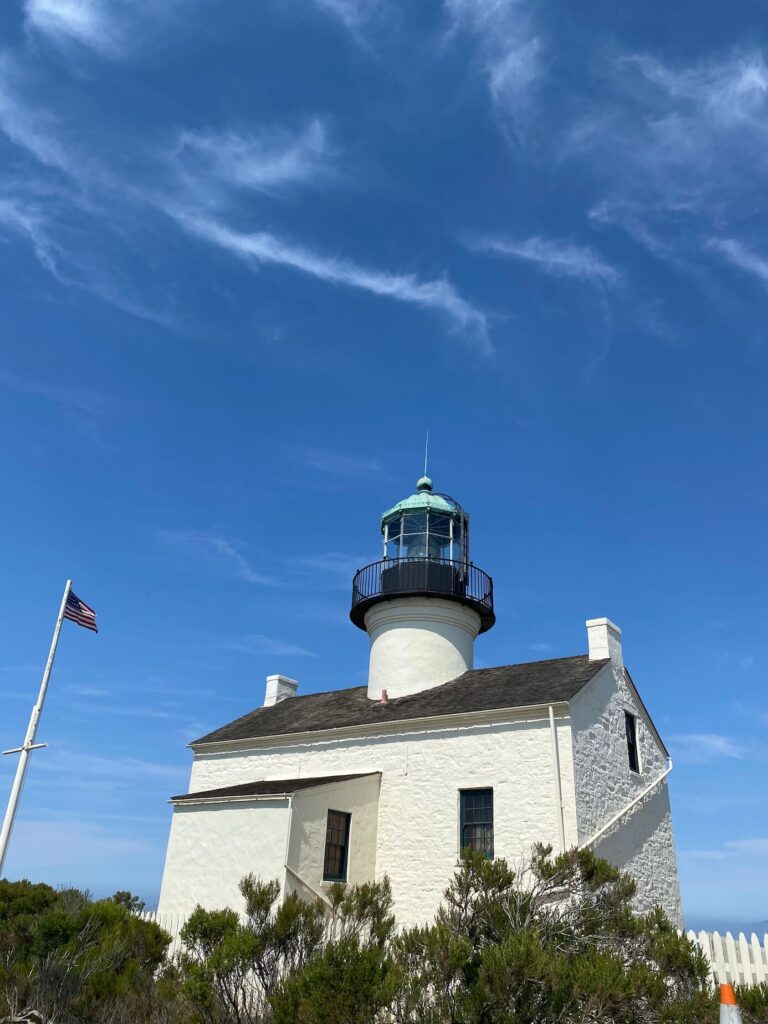 Yet, another beautiful tourist attraction in San Diego: the Old Point Loma Lighthouse. Located in Cabrillo National Monument sits this beautiful lighthouse that once used to be in operation.
You can visit this lighthouse today, but people have heard heavy footsteps and breathing coming from the top floor when they take a look inside. Many people believe that it is the ghost of Juan Rodriguez Cabrillo that haunts this lighthouse.
9. Star of India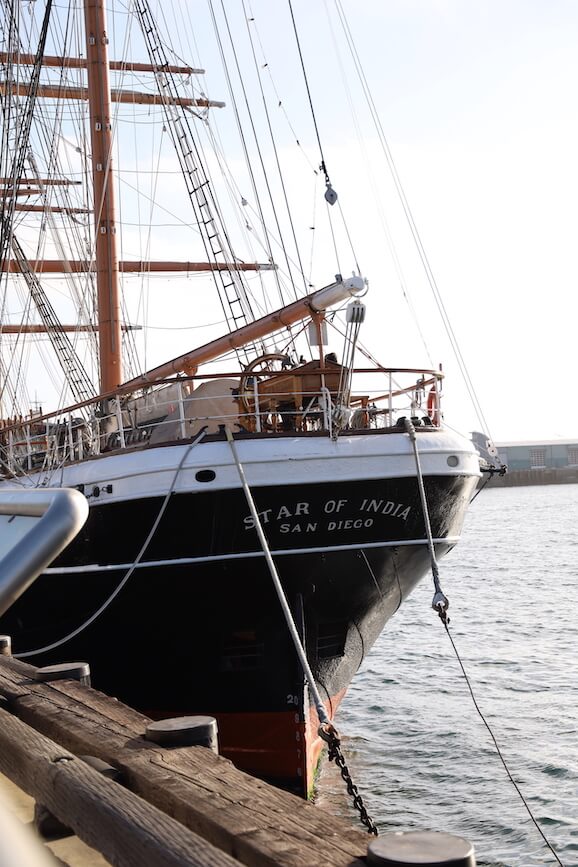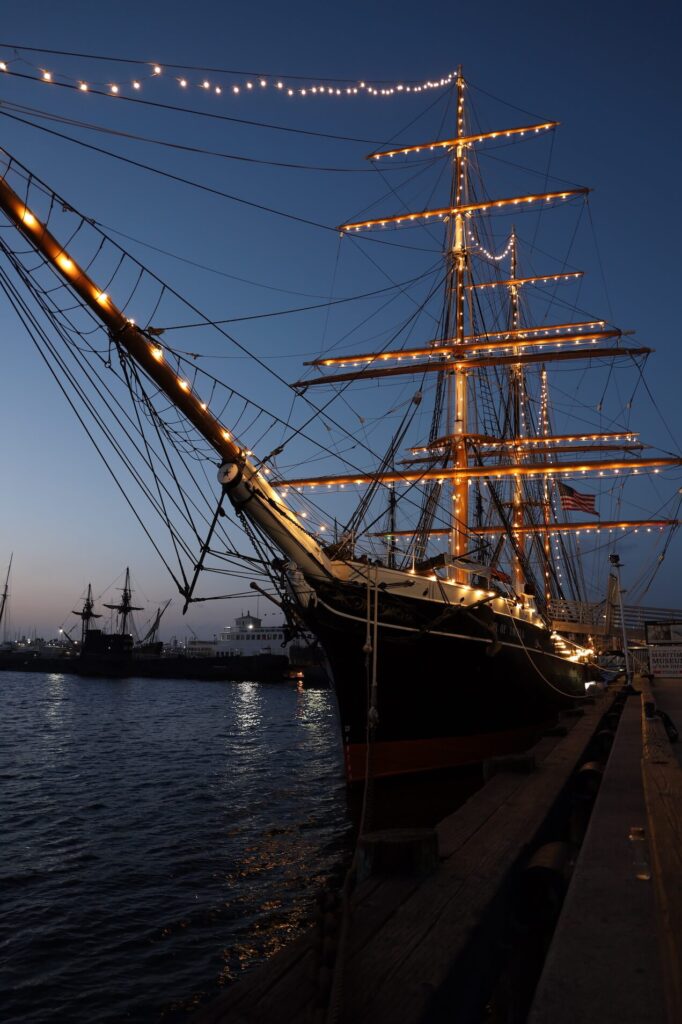 Fun fact: In 4th grade, I actually got to spend the night on the Star of India and "perform" the duties as a sailor would. At this time though, I had no idea the Star of India was considered to be haunted. 
Located in the heart of downtown San Diego, the Star of India is known to be the oldest working sailing ship. Unfortunately, this ship seemed doomed from the get got as its first voyage ended up in a collision and during the second voyage, the captain disappeared. 
Being a sailor was not an easy job, unfortunately, drownings and illnesses were quite common amongst ships like this one ultimately leaving ghosts behind. 
The first ghost known to this ship is John Campbell who fell off the mast and ended up dying. Rumor has it that if you get close enough to the mast you can feel his cold hands grasping your arm.
If you are looking for a spooky video about this ship then make sure to check out the Travel Channel's Ghost Adventures time on this ship.
10. El Campo Santo Cemetery in Old Town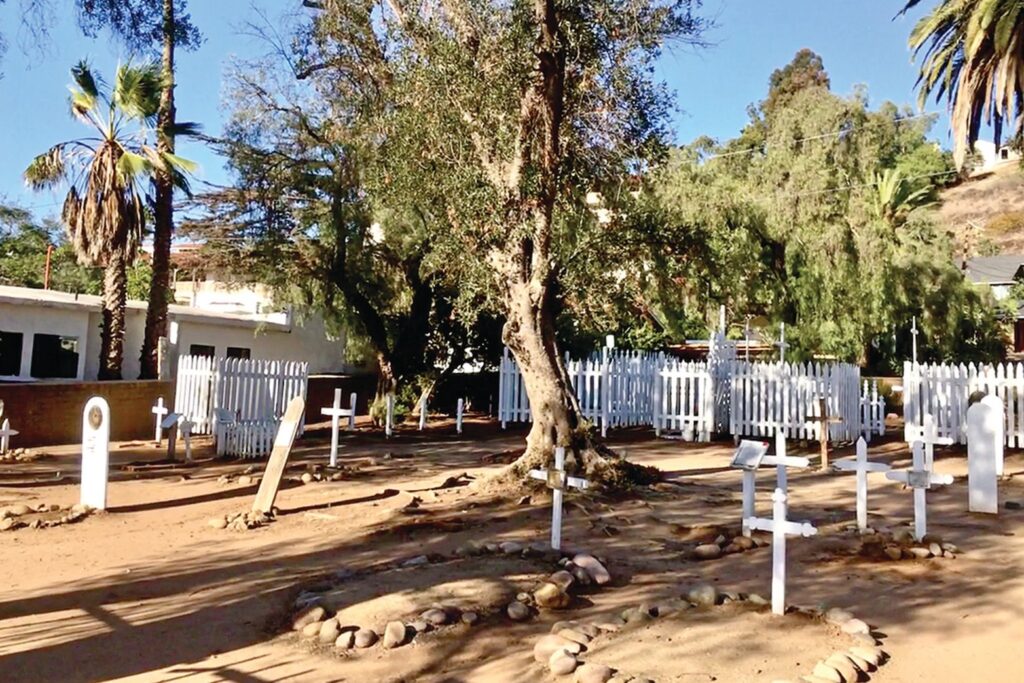 In 1849, this cemetery was once home to hundreds of souls. However, as you may know, the population in San Diego grew and the city needed to expand. It was decided to just pave over parts of this cemetery, which as you can imagine would not make these dead souls happy.
If you walk through this area you may experience extreme cold spots, see flashes of lights, or even see a woman wandering around in a white coat. It is also known that if you park your car in the cemetery it may not start or the alarm might go off at random times. 
All I have to say is…be careful where you step.. or park.
If you are interested in touring this area you can join one of the tequila, tacos and tombstones tour in Old Town.
11. Pioneer Park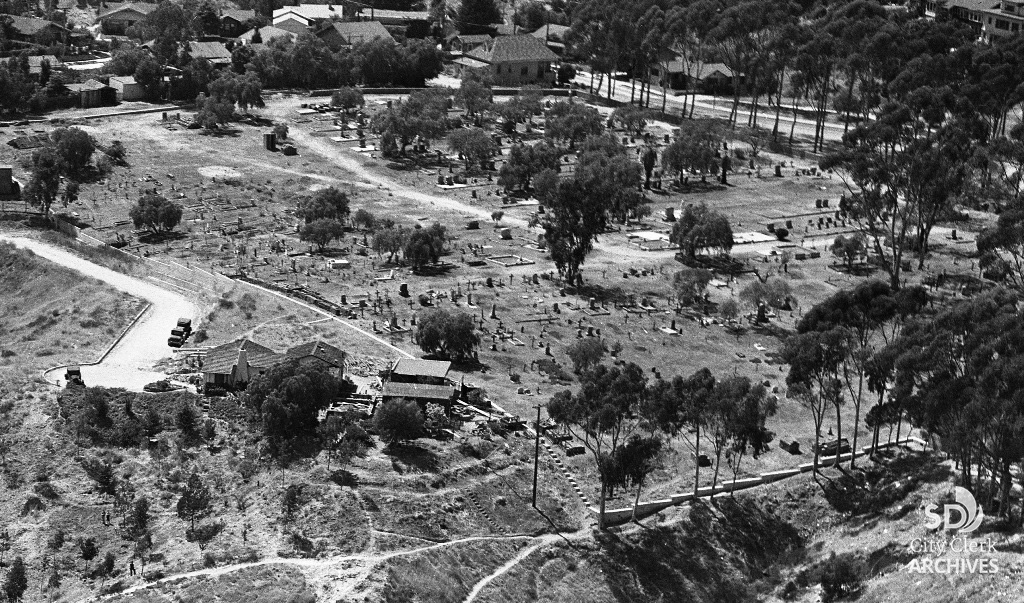 Who would have thought a park would be haunted? Pioneer Park in Mission Hills is not talked about in most San Diego haunted places articles, but I thought it needed to be added to this list.
Just like El Camp Santo Cemetery, this park used to be known as a cemetery before it was handed over to the city of San Diego; however, not all of the bodies or graves were moved, and instead, a park and elementary school were built right on top of them. Creepy huh?
People have reported misty and glowing lights with sounds of ghosts throughout this area today. I don't know about you, but I would think twice before sending my kid to this elementary school.
Final thoughts from Chelsey Explores
Alright, so I am going to leave it up to you as to whether or not you want to visit these haunted places in San Diego. Personally, for myself, I don't like spooky things like this, so I think I am going to pass.
But, if this is your type of thing then I hope you found this article helpful!
As always, let me know in the comments what you want to see more of.
Like it? Pin it for later!