The Best Breakfast Meals To Make While Camping
No more stressing over making sure you packed the skillet, pot, and spatula, just to find out you left the cups, bowls, and cutting board at home. And then stressing over what ingredients to pack for camping breakfast meals? Not exactly the stress-free camping that was planned.
That's why I recommend the STANLEY Adventure Full Kitchen Base Camp Cookset. This cookset has got you covered when making my 5 top Breakfast meals while camping!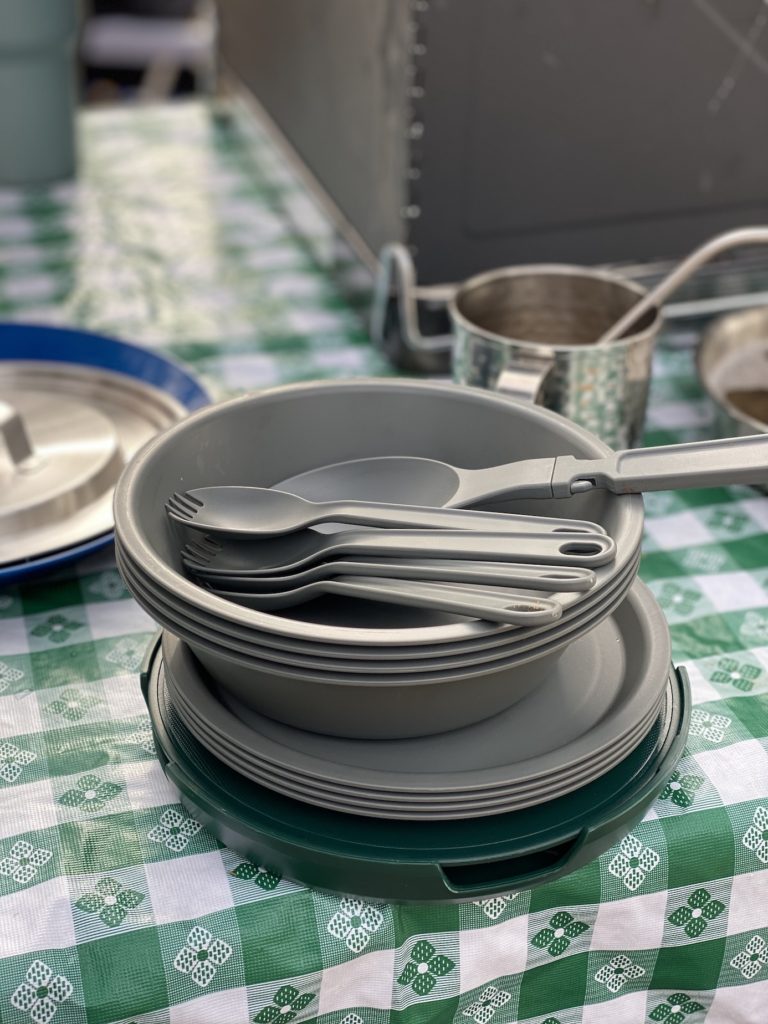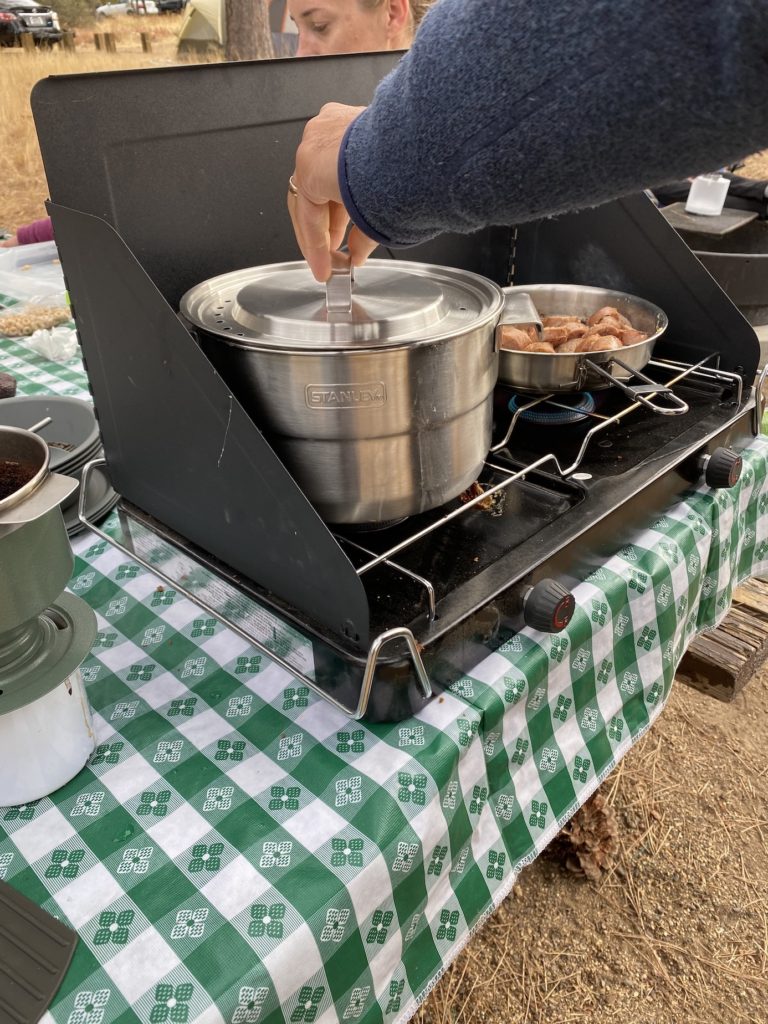 The STANLEY Cookset includes 21 cooking tool essentials needed to make these easy camping breakfast ideas that are undeniably satisfying and mouth-wateringly delicious. At the end of breakfast, you'll be sitting back to relax with a full belly as the birds sing their morning greeting. Let's get cooking!
Top 5 Breakfast Meals To Make While Camping
Breakfast Sandwich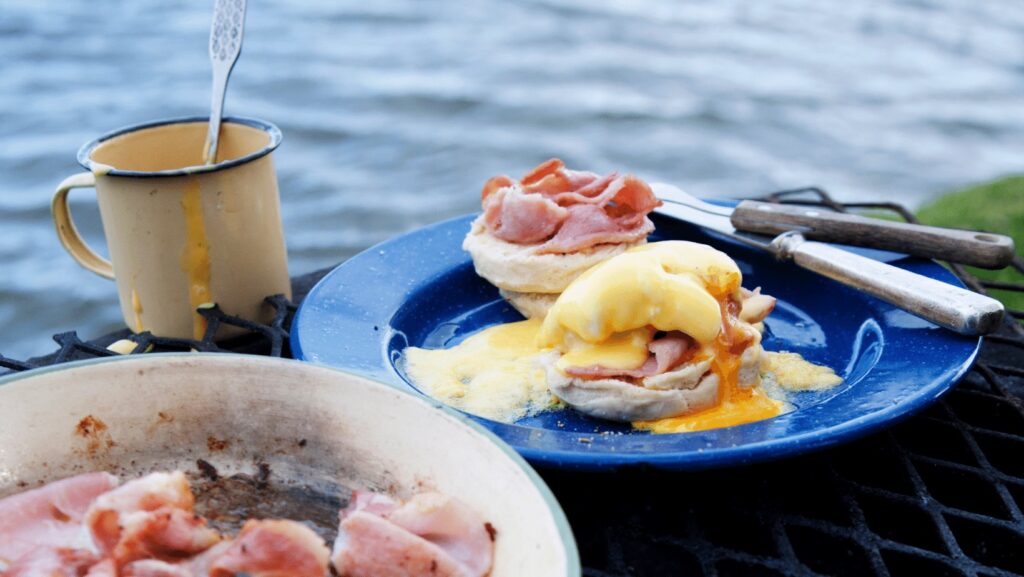 There's no McDonald's in the mountains, but that doesn't mean you can't enjoy a bangin' good breakfast sandwich!
Packed with important macronutrients like protein, carbs, and fat, breakfast sandwiches are an effortless breakfast meal to make while camping. Using the STANLEY Frying Pan and Spatula,
making this easy breakfast sandwich will take almost zero effort. With ingredients like toasted English muffins, bacon, fried eggs, and melted cheddar cheese, you'll be coming back for seconds before you know it!
For a fun alternative, replace the bacon with breakfast sausages or simply add it to the mix! We also enjoy adding mashed avocado and a drizzle of hot sauce to empower this yummy camping breakfast option.
Back Country Oatmeal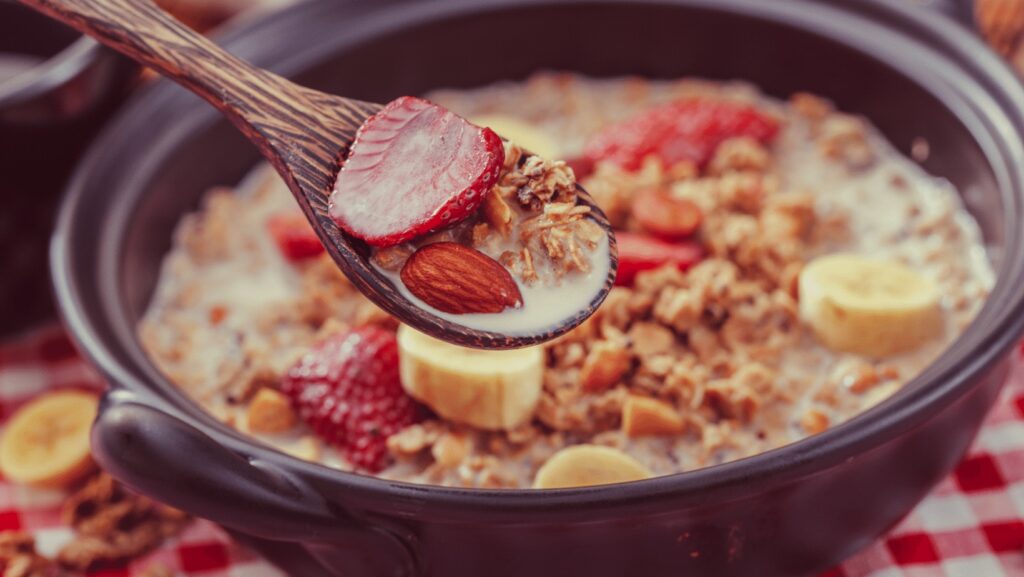 This Back Country Oatmeal is loaded with nutrients that come from nuts, seeds, and dried fruit. Let's not forget about the fiber, antioxidants, and vitamins provided by oats. Not only are you finding yourself a delicious new favorite, easy-to-make breakfast camping meal, but it's a healthy one, too!
Sweetened with brown sugar and flavored with cinnamon and ground clove, all you need to do to prepare this oatmeal is boil water in the STANLEY pot, then combine the ingredients in each of the 4 bowls provided by the STANLEY Full Base Camp Cookset. Allow the oatmeal to sit and soak in the boiling water, then enjoy your steaming, soothing bowl of Back Country Oatmeal!
Spring Green Campfire Frittata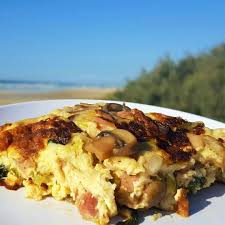 Grab your STANLEY frying pan and cutting board — it's time to cook this mouth-wateringly delicious Spring Green Campfire Frittata!
Loaded with veggies, sprinkled with cheddar cheese, and seasoned with juicy bacon, this breakfast meal is always a hit. Save time and effort making individual breakfast options by making this frittata that serves up to four people in one go! Toss in your bacon, veggies, eggs, and cheese. It's time to get cookin'!
Campfire Breakfast Burritos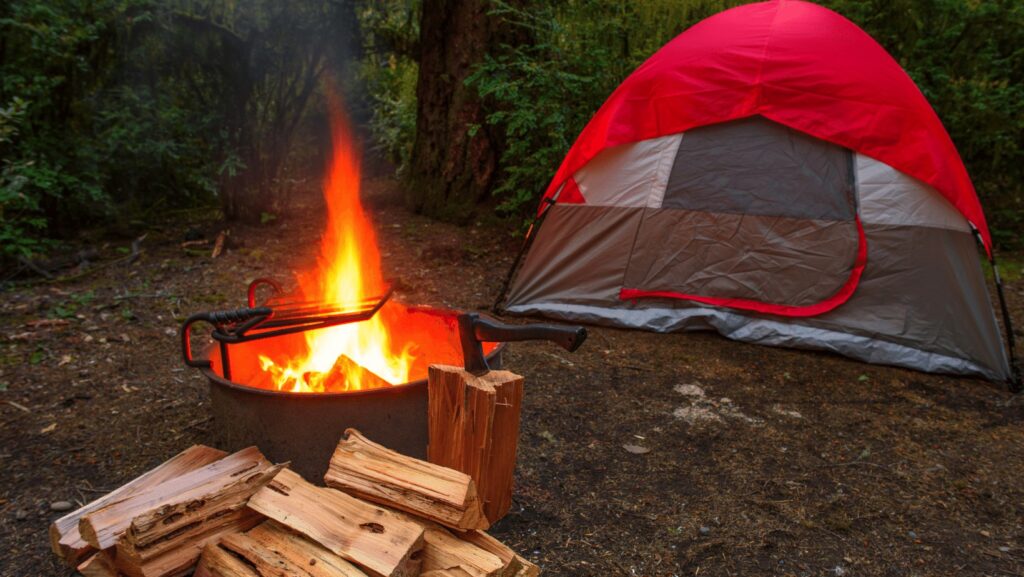 If you love the ultimate combination of carbs, flavor, and undeniably good food, then you're going to absolutely love these Campfire Breakfast Burritos!
Combining crispy fried potatoes, juicy breakfast sausages, eggs cooked the way you like 'em, and perfectly melted shredded cheese wrapped into one grand spankin' breakfast burrito that'll leave you full for hours anticipatingly ready for round two later. Too full to eat it all? That's what is so great about camping breakfast burritos. Simply wrap it in foil to save for later!
Campfire Hash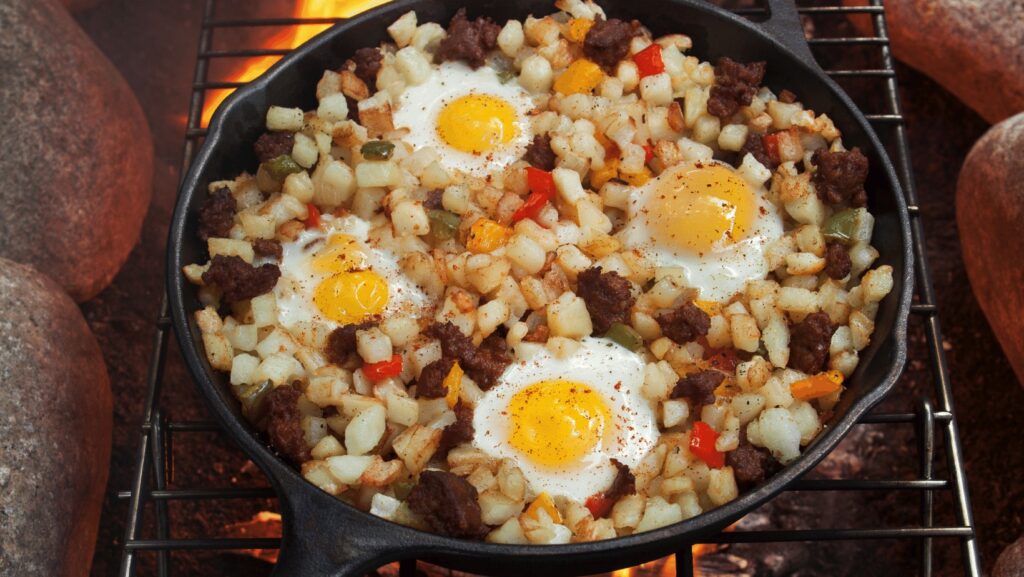 We all know the reputable Martha Stewart, so why not try out her famous Campfire Breakfast Hash?
Hashing together crispy potatoes, onions, bell peppers, and dried chorizo before dropping in some protein-filled eggs, this Campfire Hash is rather effortless to make and outstandingly appetizing to boot! All you need is your STANELY frying pan, spatula, and cutting board to prep and cook these ingredients. This will create one scrumptious Campfire Hash breakfast.