San Francisco to San Diego Road trip: 5 Beautiful Smaller Cities You Need To Visit
The Pacific Coast Highway, also known as Highway 1, is one of America's most famous drives. Many people love to take a Highway 1 road trip through California and it's not difficult to see why. I have personally done a San Francisco to San Diego road trip multiple times!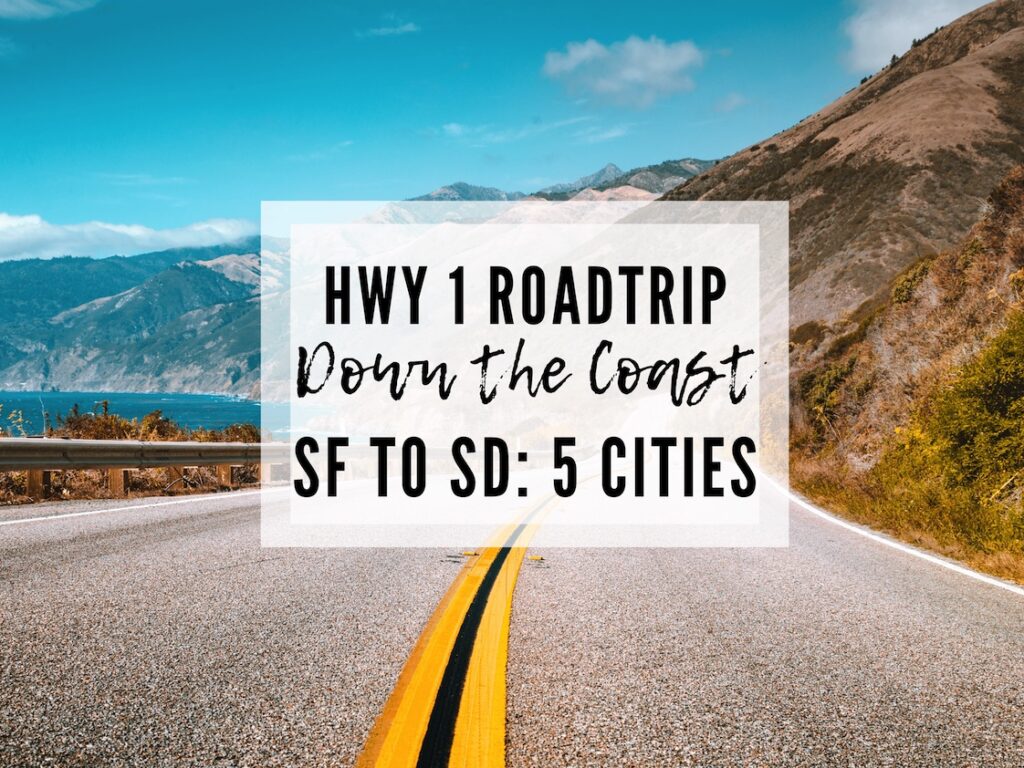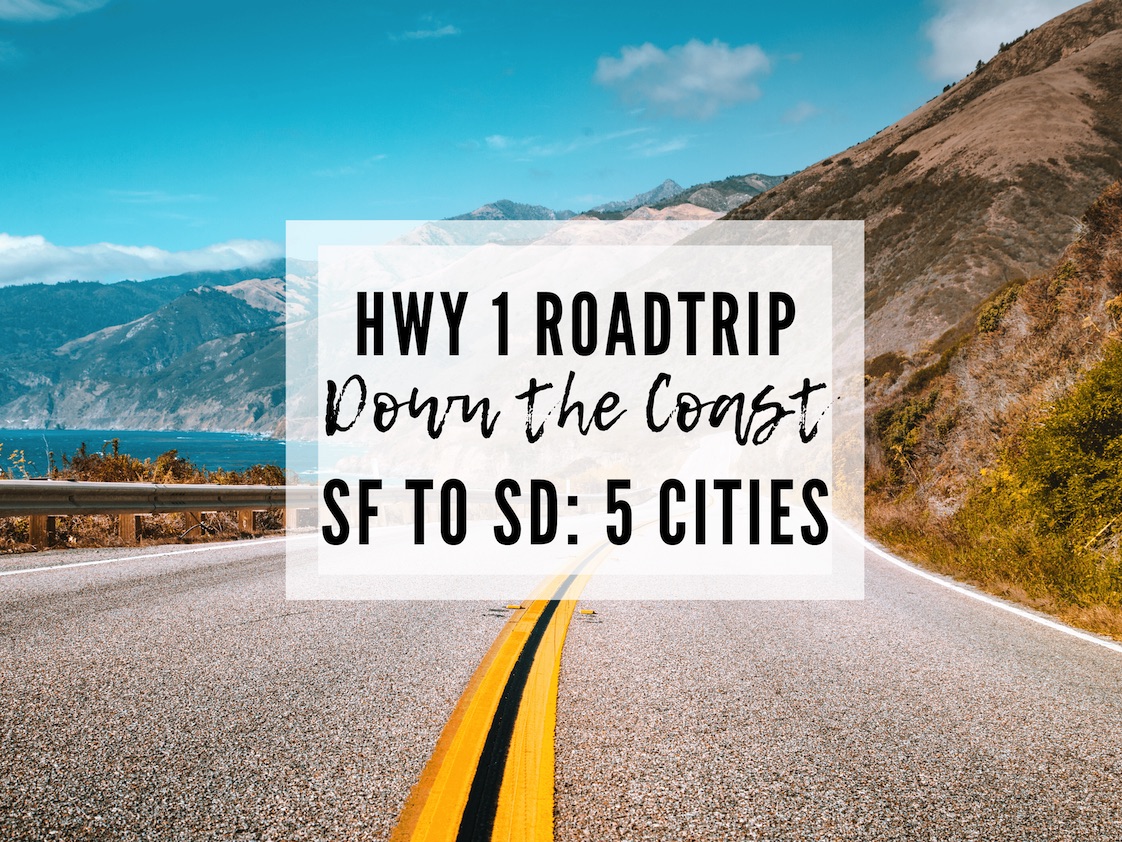 With stunning coastlines, incredible beaches, and charming California towns along the way, you are guaranteed to have an awesome trip.
A popular route to take is from San Francisco to San Diego or the opposite way. In between those two big cities, here are 5 smaller cities and towns that you should definitely add to your California road trip.
With suggestions on places to eat, sights to see, and things to do in each, you can build your own itinerary based on how short or long your road trip will be.
5 Cities to Add on Your Highway 1 Road Trip Through California
San Francisco to San Diego Road Trip Stopping points
These are the 5 cities I personally recommend you visit on your road trip down the coastline. Each one offers unique things to do, places to see, and food to eat. Enjoy!
Santa Cruz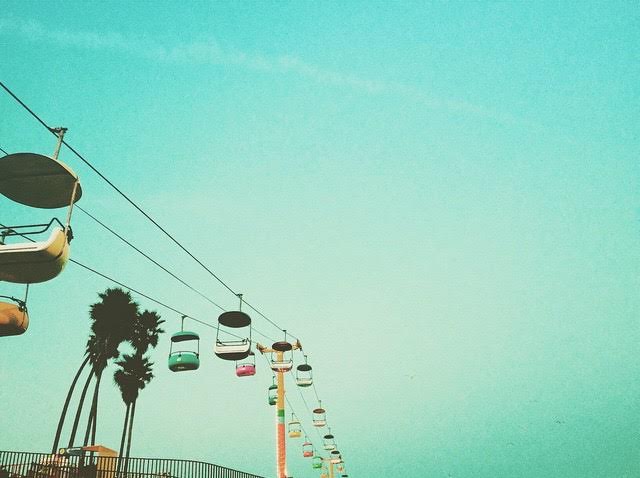 If you're starting your Highway 1 road trip from San Francisco, Santa Cruz is the first city on this list that you'll come across.
Places to Eat
For a simple meal, head to Zoccoli's Delicatessen for Italian-inspired gourmet sandwiches or grab a pie at Pizza My Heart, which is a well-loved pizza chain in Northern California that was started in Capitola, right next to Santa Cruz. If you want a place that offers a bunch of different options for your California road trip, head to Abbott Square Market, where you'll find a variety of vendors all in one spot.
Sights to See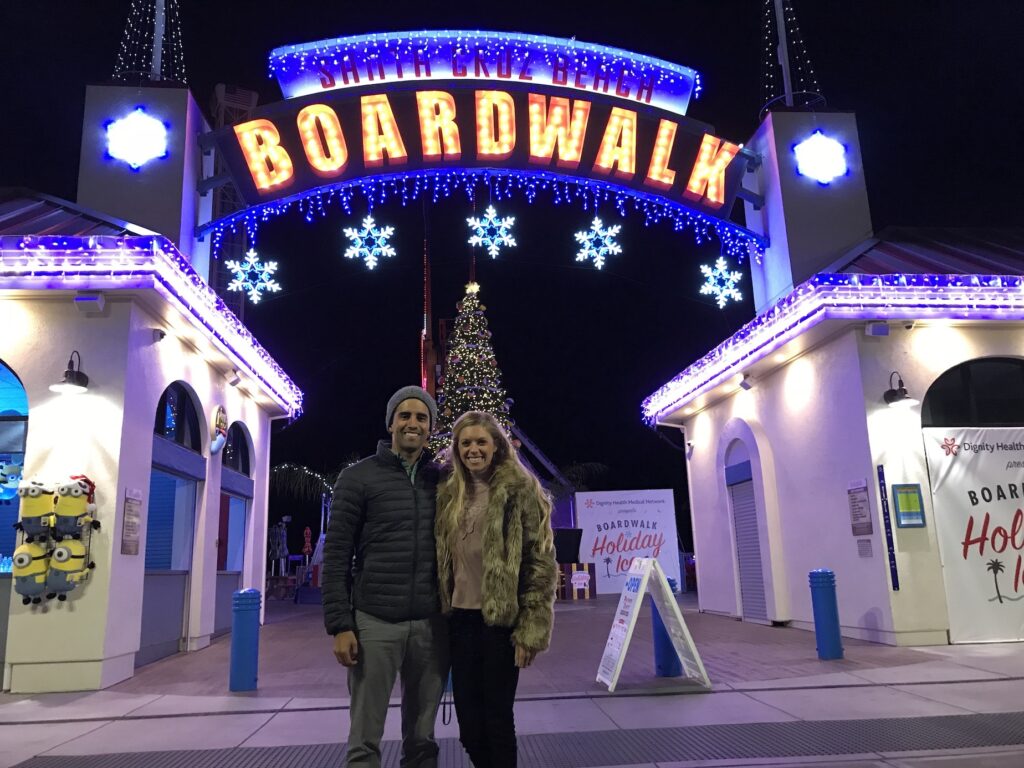 You can't visit this city on a Highway 1 road trip without stopping by the famous Santa Cruz Beach Boardwalk. Take some time to ride the Giant Dipper, which is a National Historic Landmark, eat some funnel cake, or walk along the Boardwalk where you might see otters, dolphins, sea lions, or whales!
If you're looking for another beach in the area, head to Sunny Cove Beach, which is on the eastern side of Santa Cruz but be careful if you're swimming there – the rip currents can be dangerous.
Things to do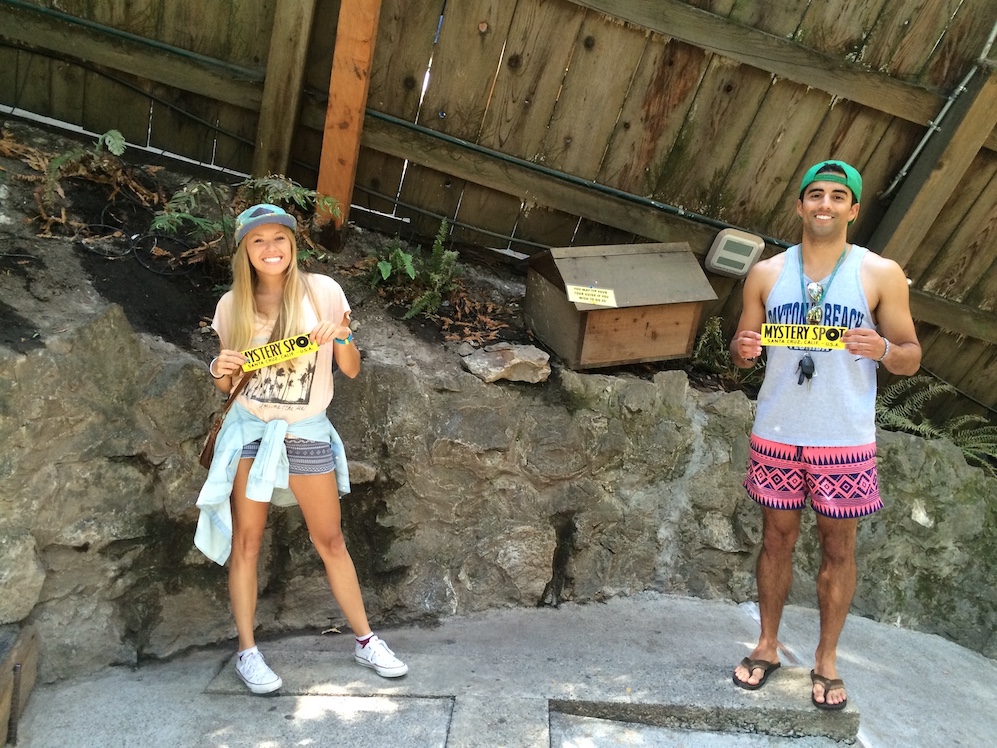 Although it's known for the Boardwalk and its surf culture, there are a few other unique things to do in Santa Cruz. One of the most popular attractions (and a must-do on a California road trip!) is the Mystery Spot. It's a fun experience where you'll question the laws of gravity!
If you're visiting from April-May, you have to hop on the Santa Cruz Beach Train which will take you through Henry Cowell Redwoods State Park from the beach to the mountains.
Nearby, Capitola is a small city that has a cute seaside area with colorful houses that are great to capture IG-worthy photos!
Monterey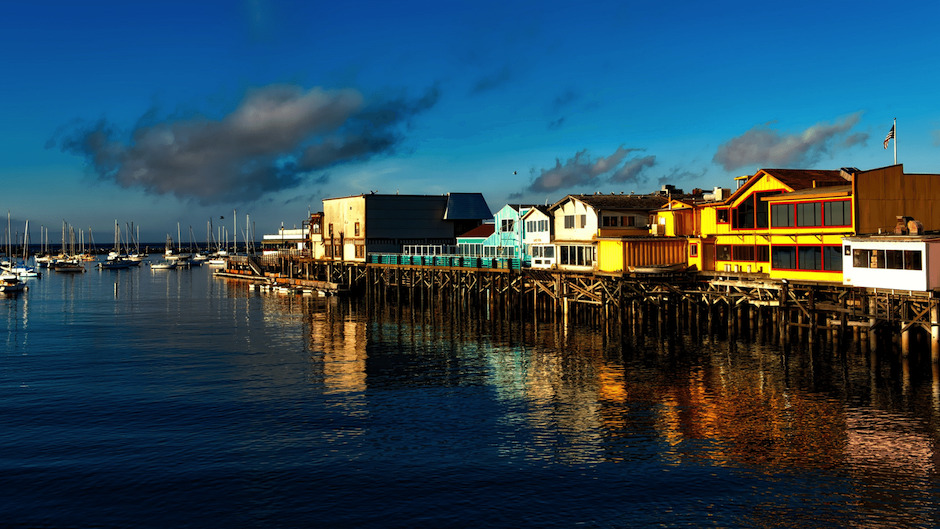 Many people might know this Monterey because of its legendary golf courses at Pebble Beach, but there is much more to do here and you can even spend a few days here during your California road trip.
Places to Eat
For lunch, head to Old Fisherman's Wharf for Old Fisherman's Grotto to get some of the best clam chowder in the area and follow it up with some ice cream at Monterey Bay Creamery. Plan to have dinner on the famous Cannery Row where you'll find a lot of great options for more seafood like Schooner's or Sardine Factory, which was voted "Best in Monterey County" for fine dining.
Sights to See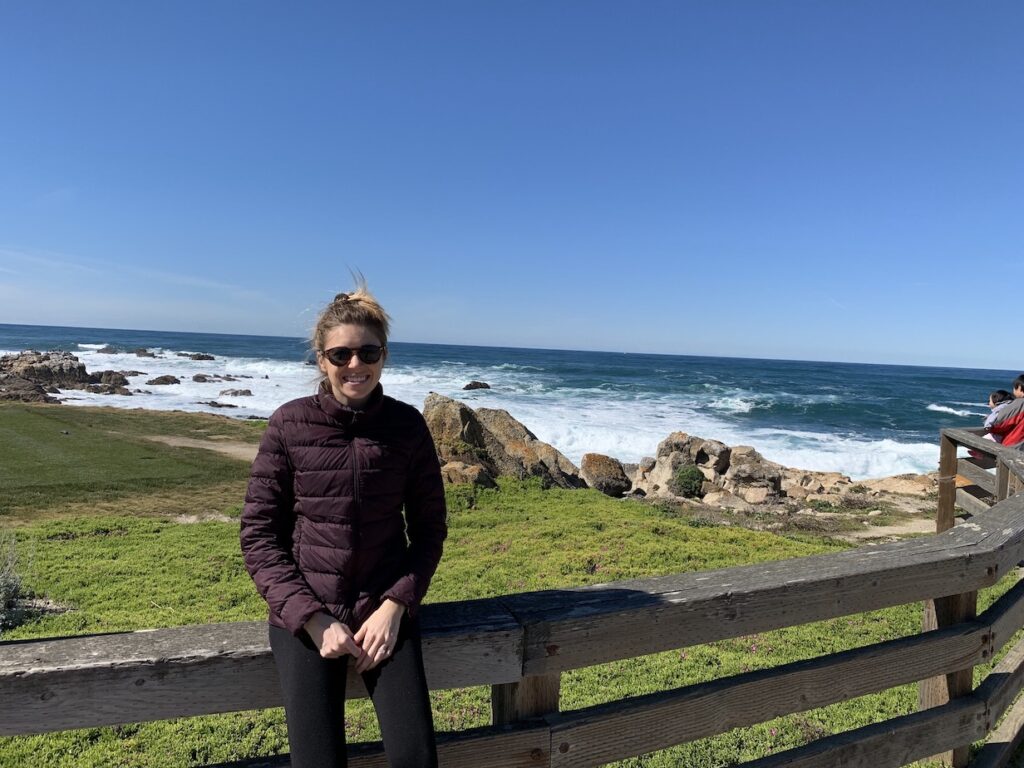 When you're traveling through Monterey on a San Francisco to San Diego road trip on Highway 1, you can't miss Pebble Beach, especially if you love to golf. Either way, set aside some time to do the 17-Mile Drive which will take you through Pebble Beach and Pacific Grove. On this drive, you'll find 17 stops of interest, including The Lone Cypress, one of North America's most photographed trees, and a ton of incredible viewpoints.
Things to do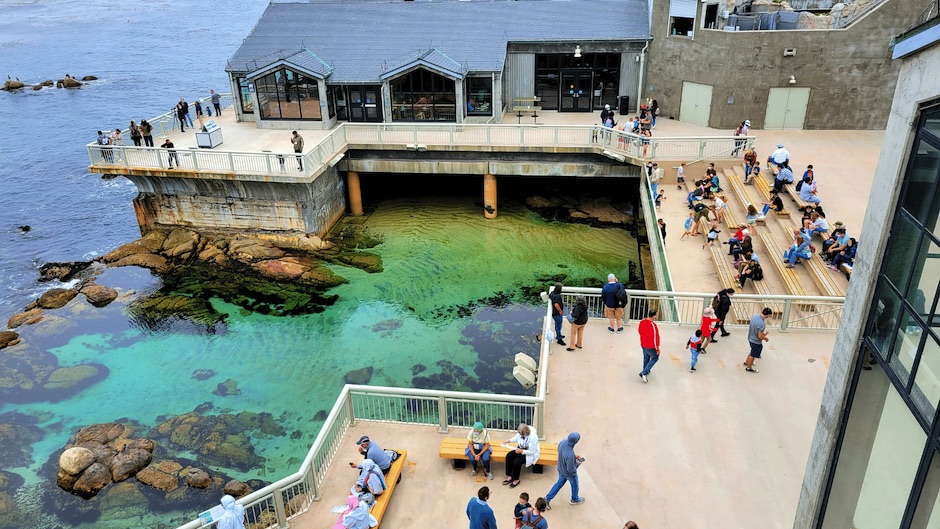 If you're on a budget, strolling through the historic Cannery Row in Monterey is an awesome way to fill your day and pass the time. With many places to shop and eat and places to stay, it's all you'll need if you're not spending a lot of time here on your Highway 1 road trip. However, if you do have time to spare, spend the morning or afternoon at Monterey Bay Aquarium!
Big Sur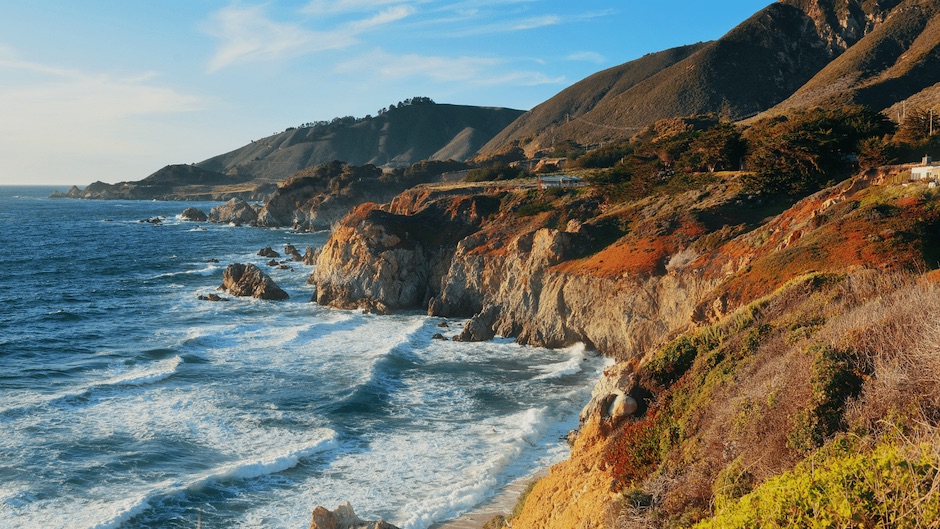 Big Sur is a 90-mile stretch between Carmel and San Simeon that encompasses several small towns and points of interest on your San Francisco to San Diego road trip.
Places to Eat
Big Sur is such a large area to cover, but these are a few of my favorite places to grab a bite. I recommend Deetjen's Big Sur Inn which is a rustic and historic restaurant that serves breakfast and dinner. Catch the sunset with drinks at the cliffside restaurant, Nepthene, and if you're in the mood for a burger, head to Ragged Point.
Sights to See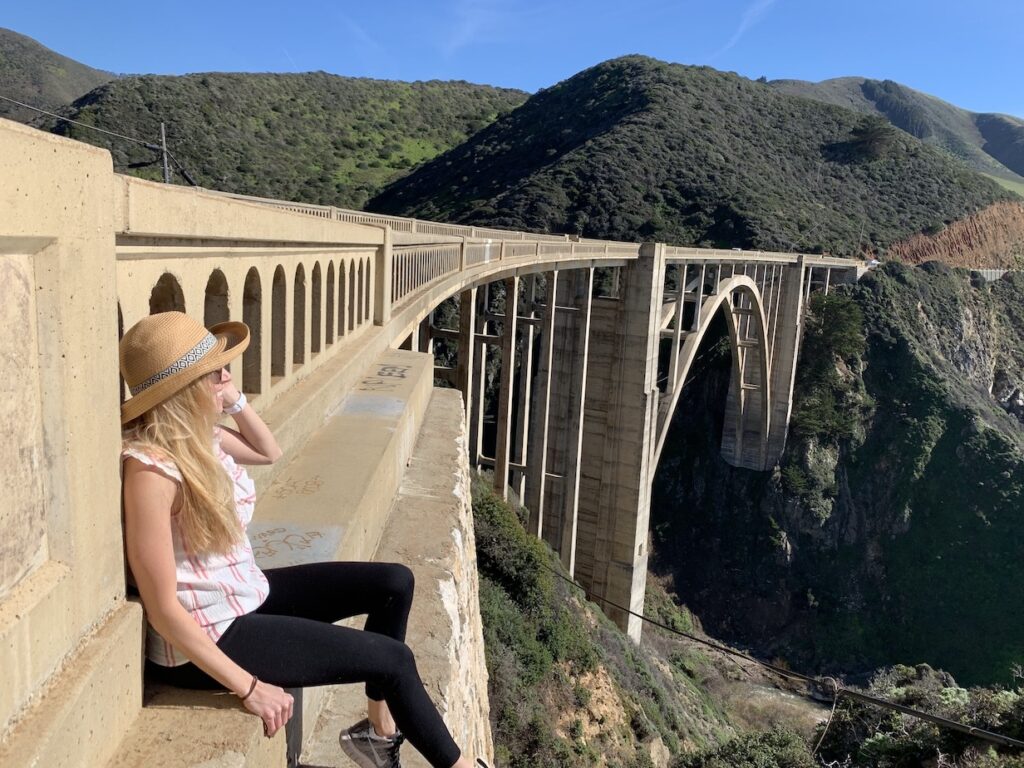 Bixby Bridge is one of the most famous spots on a Highway 1 road trip. The iconic bridge and impressive views of the California coastline make it a popular stop for anyone driving through Big Sur. There's a good-sized turnout on the north side of the bridge that's great for photography.
Hearst Castle, formally known as La Cuesta Encantada, is a grand estate and historical landmark that is a "museum-like no other" making it a must-stop on your California road trip.
Things to do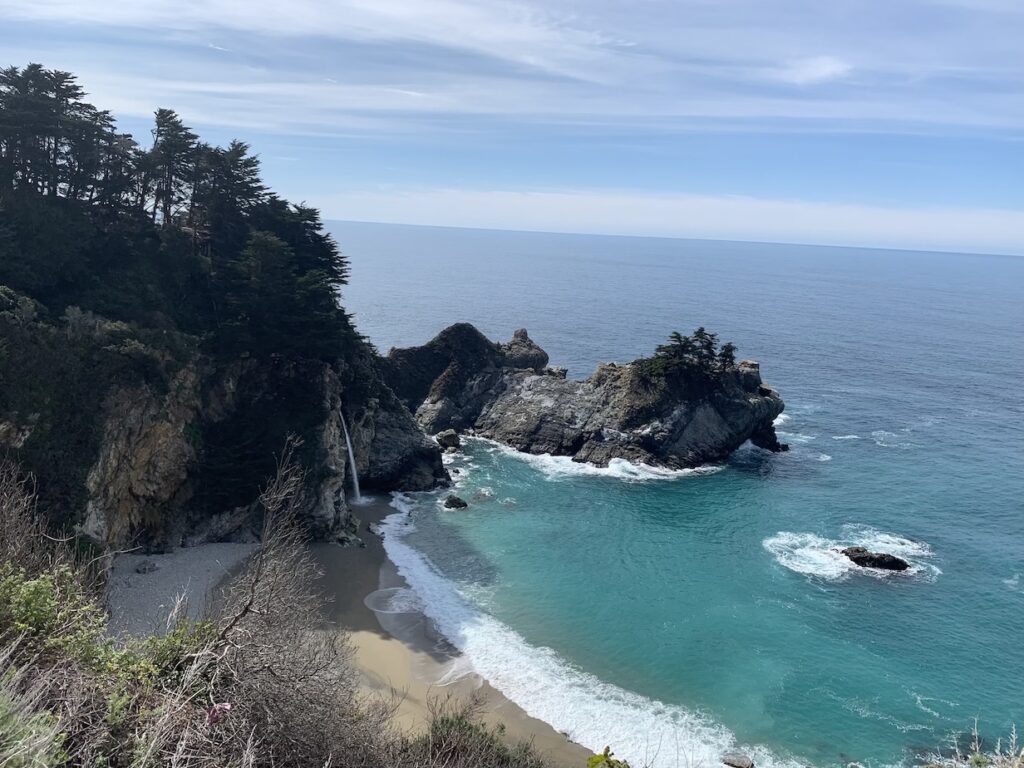 Spend time outdoors in Big Sur! Two of the best ways to do this are by hiking to McWay Falls in Julia Pfeiffer Burns State Park or exploring Point Lobos Natural Preserve. The hike to McWay Falls is very short and worth the views of the 80-foot waterfall that drops into a beach. In Point Lobos Natural Preserve, there are multiple hiking trails, a whaling museum, viewpoints to see wildlife, and even areas to scuba dive.
If you want to go camping, check out Riverside Campground, and if you're interested in backpacking Big Sur, check out my experience here.
Solvang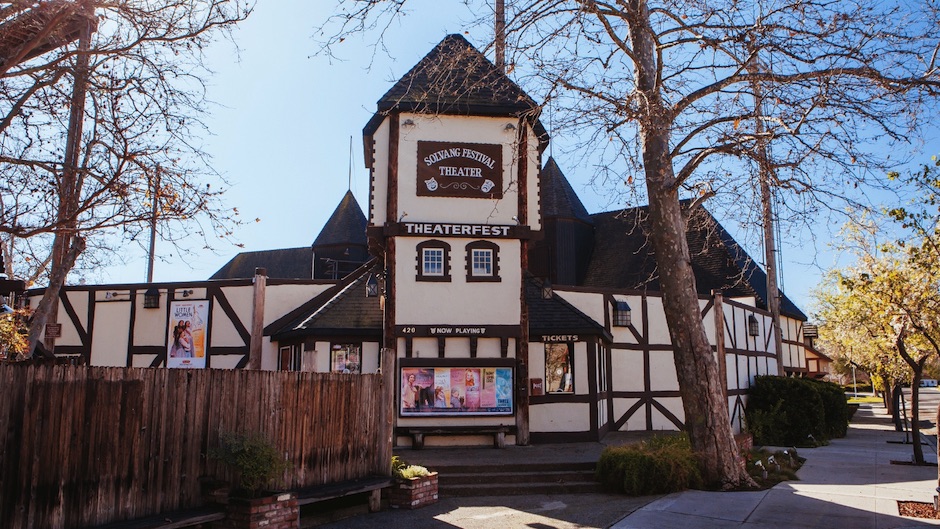 Known as the Danish Capital of the United States, if you want to feel like you're visiting Europe, Solvang is definitely an essential stop on your California road trip.
Places to Eat
To get a taste of Danish culture on your San Francisco to San Diego road trip, have a meal at Solvang Restaurant, where you can also try the aebleskivers, the famous Dutch jam-filled donuts, or Copenhagen Sausage Garden, which also has veggie sausages if you're a vegetarian. In the morning, head to Olsen's Danish Village Bakery or Mortensen's Danish Bakery which are two of the more popular bakeries to try some traditional European pastries and treats.
Sights to See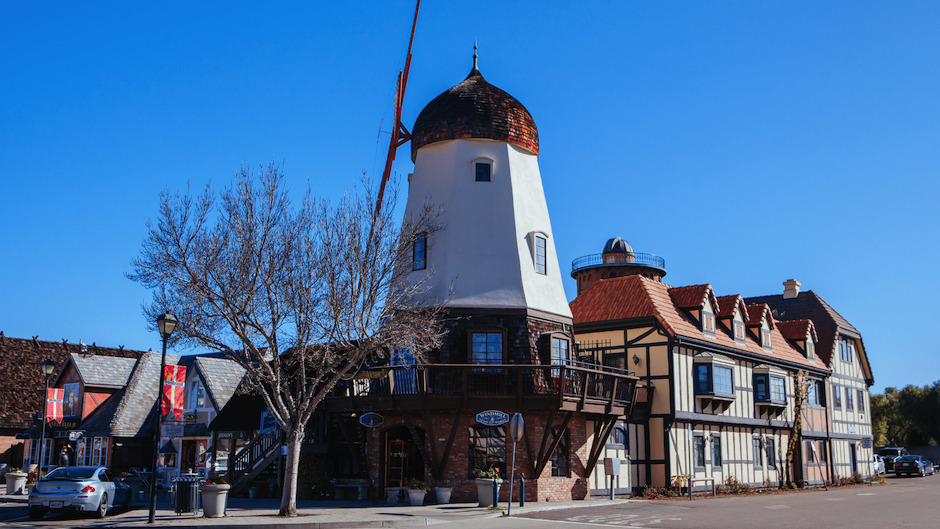 Everywhere you look in Solvang, you'll feel like you're in Europe instead of on a California road trip such as when you see the windmills in the Village of Solvang, the Round Tower of Solvang which is modeled after the Rundetaarn in Copenhagen, or The Solvang Wind Harp, California's oldest wind harp that is modeled after the tidskugle (time ball), which used to top Copenhagen's St. Nikolai Church.
Things to do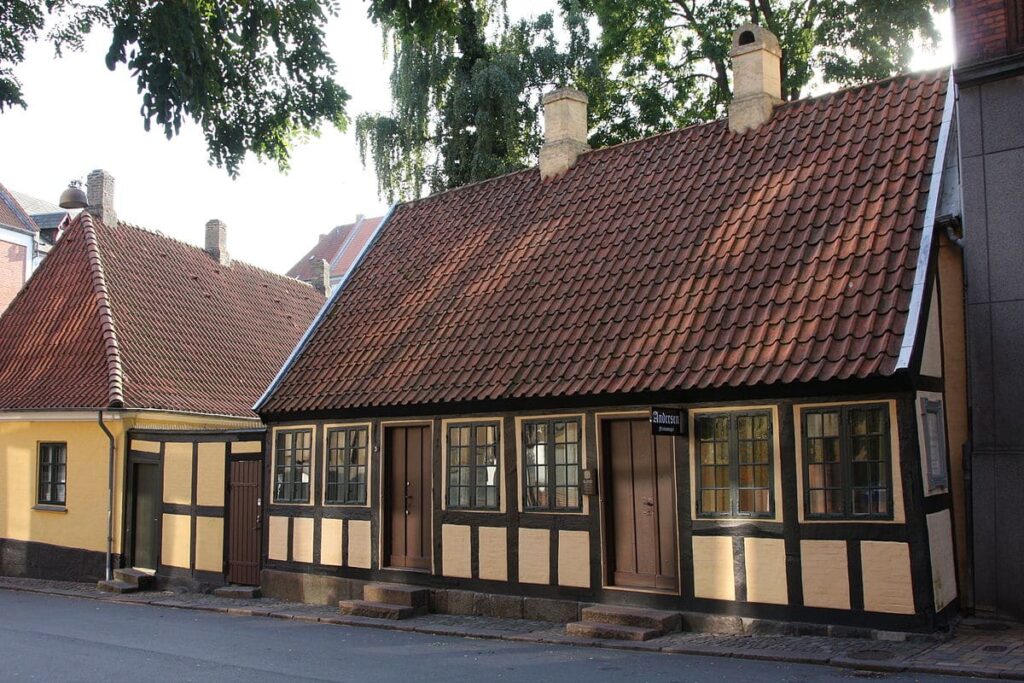 To further dive into the Danish culture that is everywhere in Solvang, visit the following places. Hans Christian Anderson Museum, which features books and exhibits about the legendary author. Elverhoj Museum of History and Art, where they focus on showcasing the key features of Solvang's rich history and the Danish culture of the town. Jule Hus, which is packed with Old European Christmas and Scandinavian ornaments, decorations, and products all year round.
If you want to do one of the most unique things on a Highway 1 road trip, head to OstrichLand USA where you can see and feed ostriches!
Santa Barbara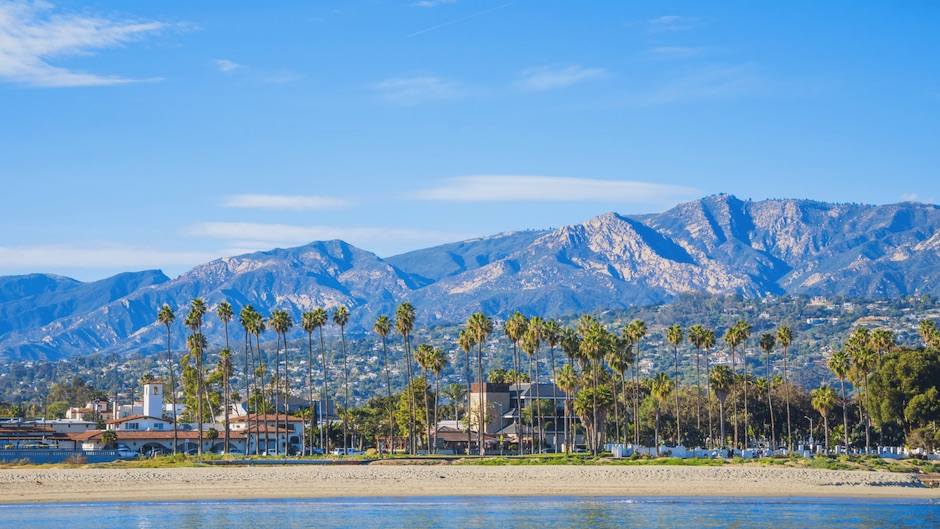 Santa Barbara is located on the Central Coast of California and the last smaller city I'd recommend on a Highway 1 road trip before reaching LA (or the first one after passing through LA if you're traveling north).
Places to Eat
For a place to grab breakfast, lunch, and any other snacks or foods you need on your San Francisco to San Diego road trip, Metropulos Fine Foods has it all. Opt for a breakfast wrap or a sandwich for lunch (vegetarian options available!) and get your wine, cheese, charcuterie, or groceries all in the same spot. Follow it up with something sweet from Tondi Gelato, where they make all-natural Italian gelato that includes dairy-free and vegan options. Check out Bibi Ji for dinner. It's the city's first contemporary Indian cuisine restaurant that's loved by both locals and tourists.
Sights to See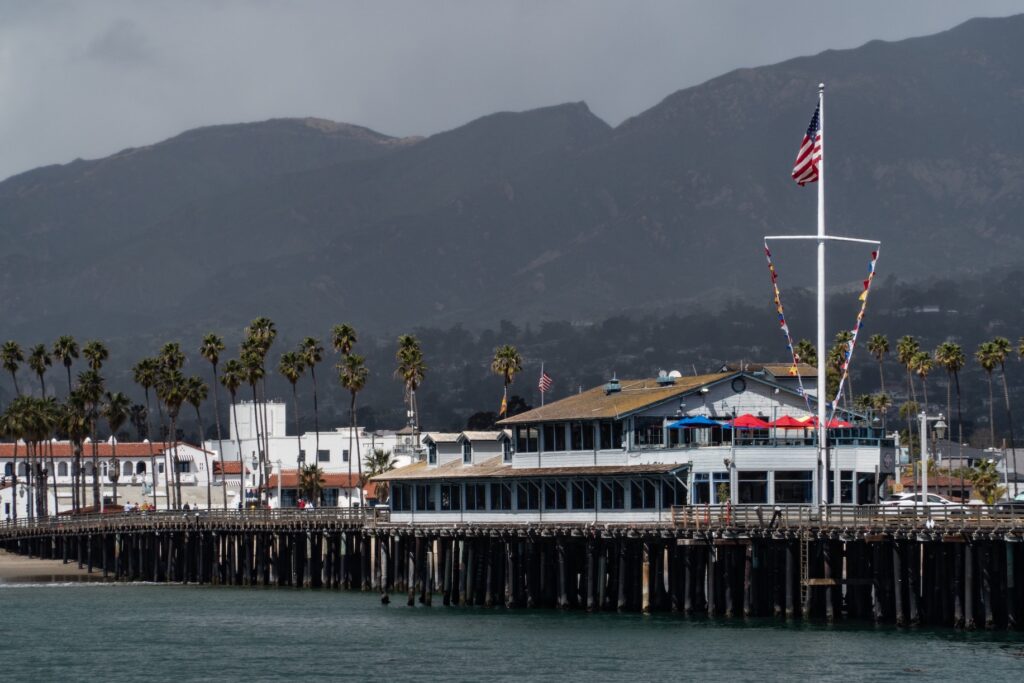 There are a few interesting sights to add to your Highway 1 road trip when passing through Santa Barbara. Stearns Wharf was completed back in 1872 and is one of the city's iconic landmarks.  Chumash Painted Cave State Historic Park is an interesting site that has paintings dating back to the 1600s or earlier. Lotusland is a beautiful botanic garden that has often been recognized as one of the most breathtaking public gardens in the world.
Things to do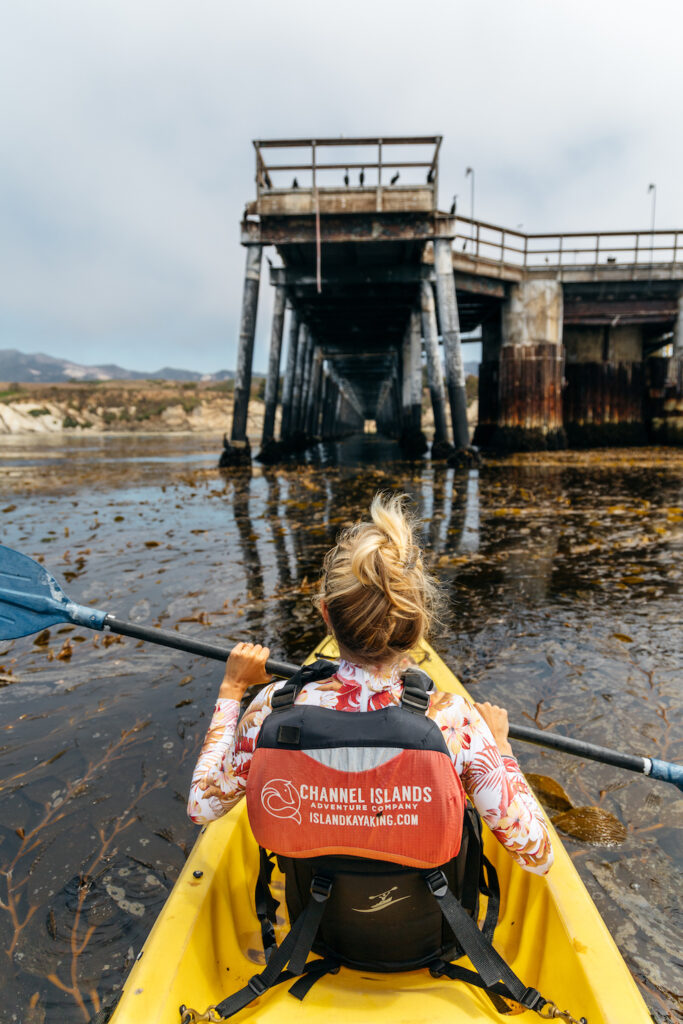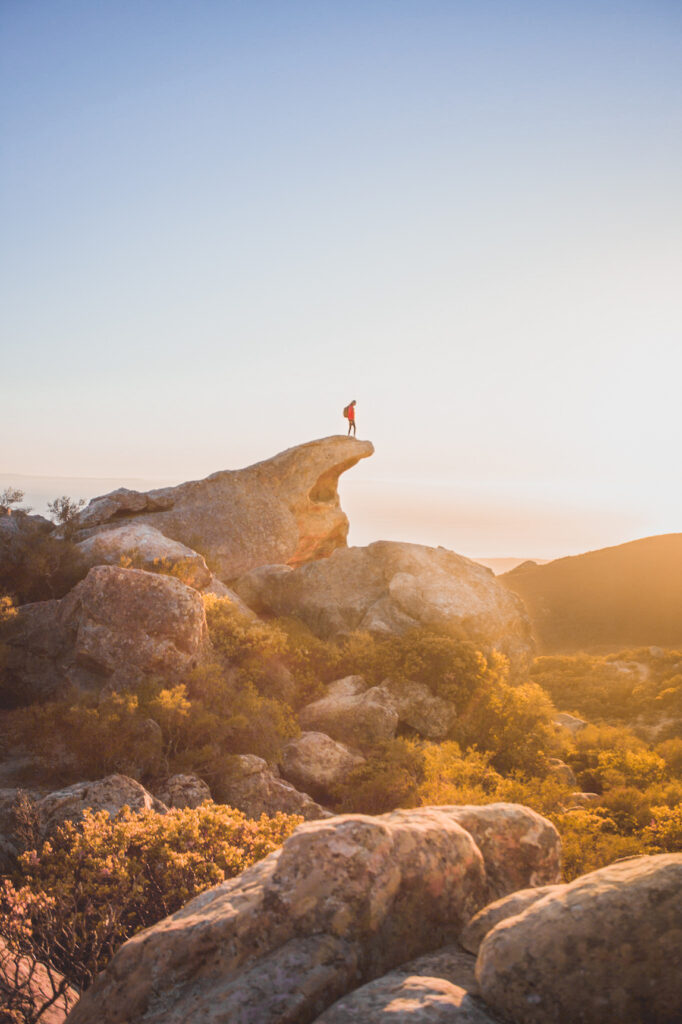 If you want to go camping, see wildlife, hike, or just explore a unique area of California, consider spending some time in Channel Islands National Park off the coast of Santa Barbara during your California road trip. Be sure to check boat operators and schedules to find the best departure point.
Did you know you can actually do a kayak trip to the Channel Islands as well? Or just plan a fun kayak adventure around Santa Barbara. I personally, kayaked with Santa Barbara Adventure Company and had a blast!
If you're staying on the mainland, there are lots of enjoyable things to do to fill your day. Go for a hike at Inspiration Point, which is a moderately challenging hike with a nice viewpoint at the top. Visit two other landmarks – Old Mission Santa Barbara, which is the only mission in California that Franciscans continue to live in, and the Santa Barbara County Courthouse. The buildings hold so much history and are also great for photo ops. For something with a more creative vibe, head to Funk Zone – murals/street art for some street art, murals, dining, and shopping all in one area.
BONUS: Los Angeles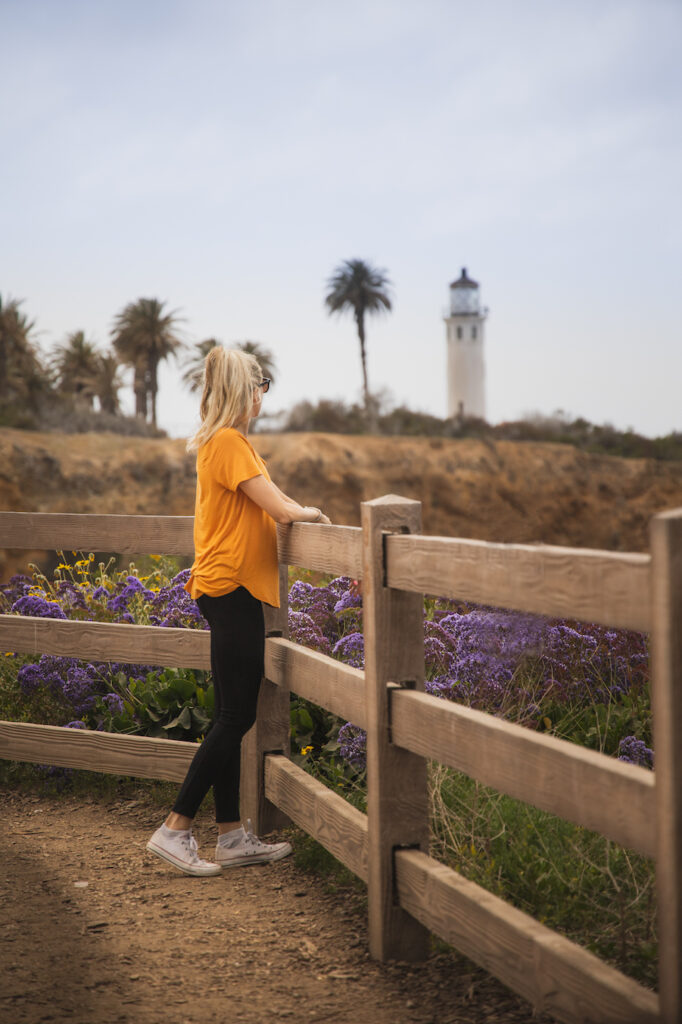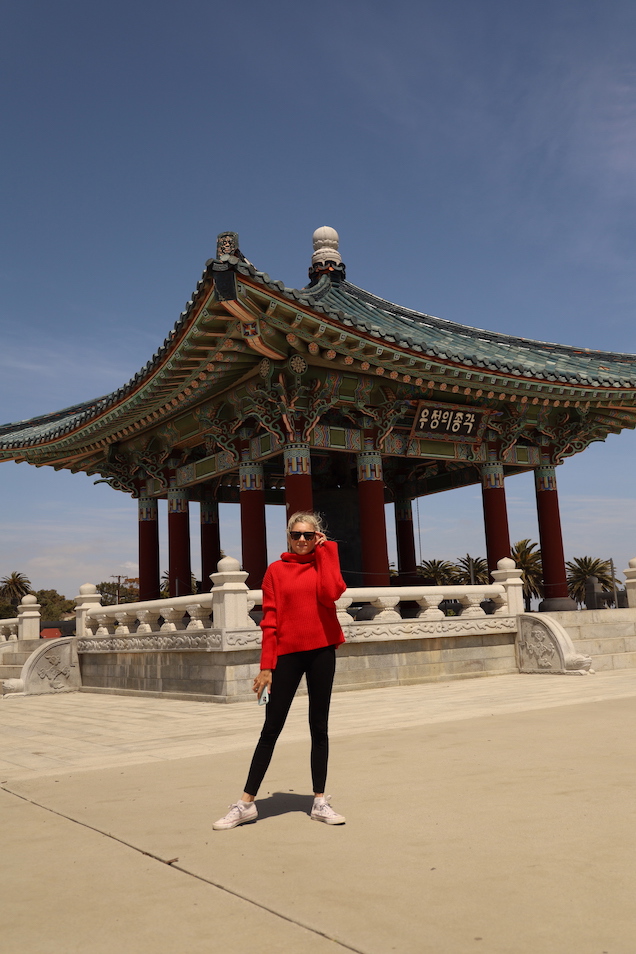 If you're planning to stop in LA for any amount of time on your San Francisco to San Diego road trip, don't forget to include these spots I love!
The Korean Friendship Bell is a Los Angeles Historic-Cultural Monument. It's a massive bronze bell that was given to the USA by South Korea to celebrate the bicentennial in 1976 and to symbolize friendship between the two countries.
Point Vicente Lighthouse is an impressive lighthouse with amazing views that are owned and operated by the US Coast Guard but is typically open for tours on the second Saturday of each month.
Final Thoughts from Chelsey Explores
Alright, there you have it-all the best places I recommend stopping along your road trip from San Francisco to San Diego! I hope you found this article helpful and I would love to know if you have any recommendations to add to this list!