Unique San Diego Photo Spots For Every Month of the Year
There are many San Diego photo spots where you can capture stunning pictures, but some places are better to go than others depending on what time of the year it is. So today I'm breaking down some of the best places to take pictures in San Diego for each month!
The Photography Gear I Use
Ever since starting my blog, I have learned to love photography more and more. Over the years I have gone through many different cameras and photography gear. Below is what I am currently using and some of my favorite products.
Camera: I currently use a mirrorless Canon EOS RP. I love this camera because it is lightweight which is perfect for all the hiking and traveling I do. It is also reasonably affordable as it is the lowest mirrorless camera in the Canon "R series."
-Cotton carrier (affiliate link?)
-Lenses: I personally love the 24-70mm f 2.8 lens as it is the most versatile lens you could have. It offers a low f-stop to create that blurry background effect and it has a decent zoom range.
-Accessories: Some camera accessories that I live by are my lens cleaning pen. I use this when any dust gets on my lens or if there are water droplets on the lens from being out in the rain. Another favorite accessory I have is my camera bag. It has amazing storage and I love that it can fit my laptop in it too!
General Tips For Taking Outdoor Pictures at San Diego Photo Spots
Wherever you're going to shoot photos, there are a few practical tips I want to share with you that will help level up your pictures.
Shoot in the best natural light. This is usually early in the morning or late afternoon when the sun isn't so direct or harsh. Shooting outdoors means you won't have as much control over the intensity and direction of light. If you want to take advantage of "golden hour" or "magic hour," it's best to set-up and be ready to go about an hour before sunset or sunrise.
Bring the right lenses with you. If you're trying to capture more of the landscapes when you're heading out to all the best places to take pictures in San Diego, you'll want to bring the correct lens. I like to use XXX for getting the best photos when I want to incorporate more of the landscape.
Shoot in RAW vs. JPEG. When you shoot in RAW mode, it'll take up more space on your memory cards, but the upside is that it'll give you more control and flexibility when editing your photos!
Best Outdoor Places To Take Pictures in San Diego Each Month of the Year
January: Sunset Cliffs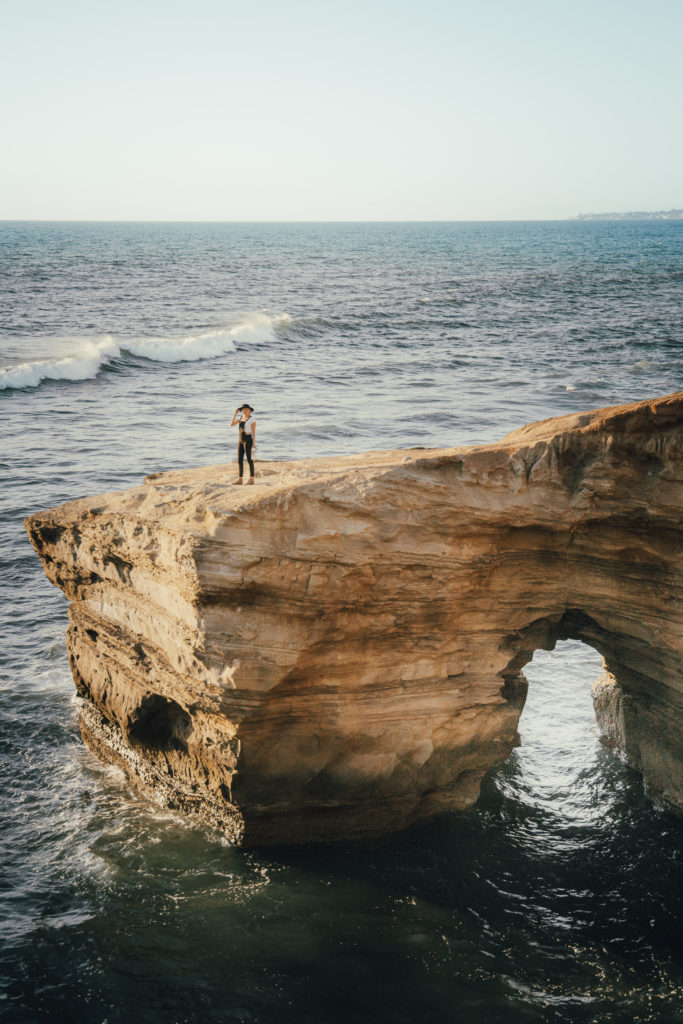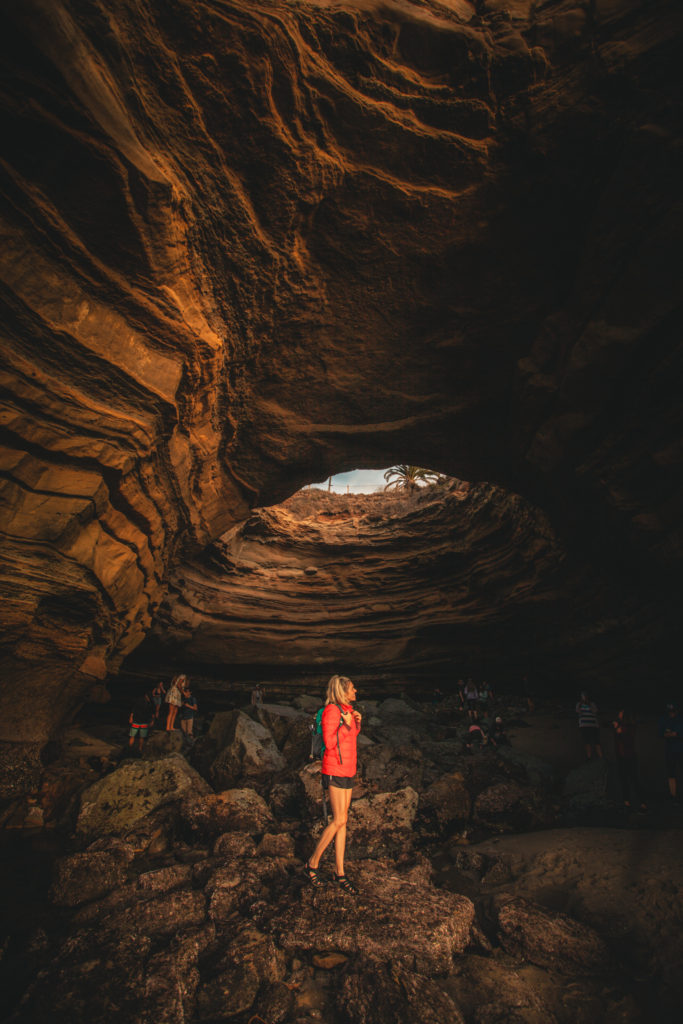 Sunset Cliff is a well-known area in San Diego, but what makes it unique is that usually when people think of January, they picture cold winters. This isn't the case for San Diego. With an average of 24 days of sunshine and day temperatures in the mid to high 60°'s F, you have a high chance of catching a gorgeous ocean sunset on a warm day in January. It's one of the best San Diego Instagram spots to watch the sun disappear beneath the waves. These best sunset spots in San Diego have even more locations if you're a sunset lover like me!
Location: Sunset Cliffs Natural Park, San Diego, CA
February: Anza-Borrego Desert State Park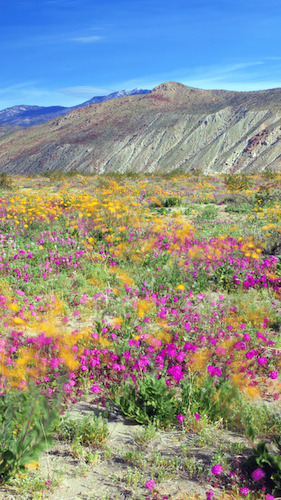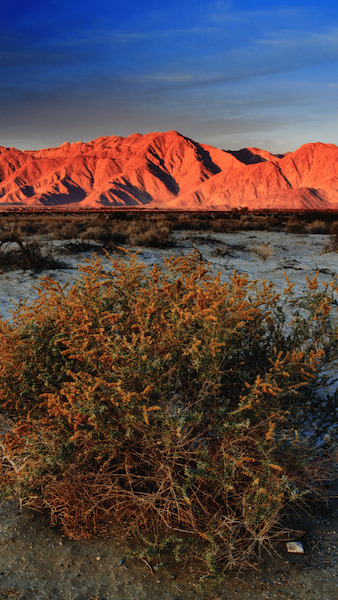 Winter is actually one of the best times to visit California deserts while the weather is still pleasant (it can reach up to 120 in summer!) and it's not too crowded. This SoCal desert is about an hour and a half from San Diego, but worth the drive and visit. With all the hiking and camping you can do in Anza-Borrego Desert State Park, there are plenty of opportunities for amazing photos, like the Borrego Badlands or the starry sky when camping at night.
The wildflower bloom that happens here in spring actually makes this spot a really popular San Diego photo shoot location. The flowers first start to pop up in mid-February and usually peak in March.
Location: Anza-Borrego Desert State Park, Borrego Springs, CA
March: The Salk Institute Courtyard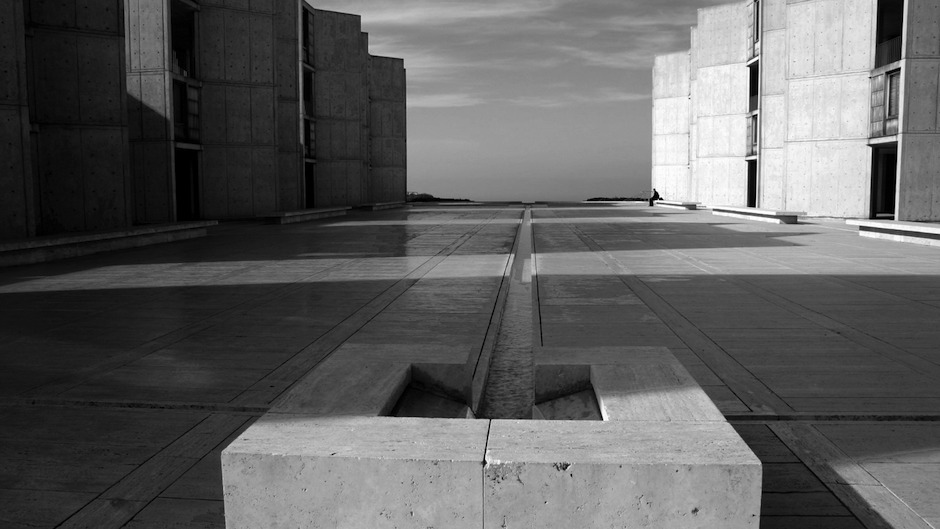 The Salk Institute, designed by Jonas Salk and Louis Kahn, is one of the most architecturally renowned sites in the world and pays homage to science. The courtyard contains the River of Life (a man-made stream that leads toward the ocean) and during the spring and fall equinoxes, it perfectly aligns with the sunset. The way it glows like gold during those times makes it one of the most remarkable San Diego photo spots! This year, the Spring equinox is on March 20 and the fall equinox is on September 22.
Location: 10010 N Torrey Pines Rd., La Jolla, CA 92037
April: The Flower Fields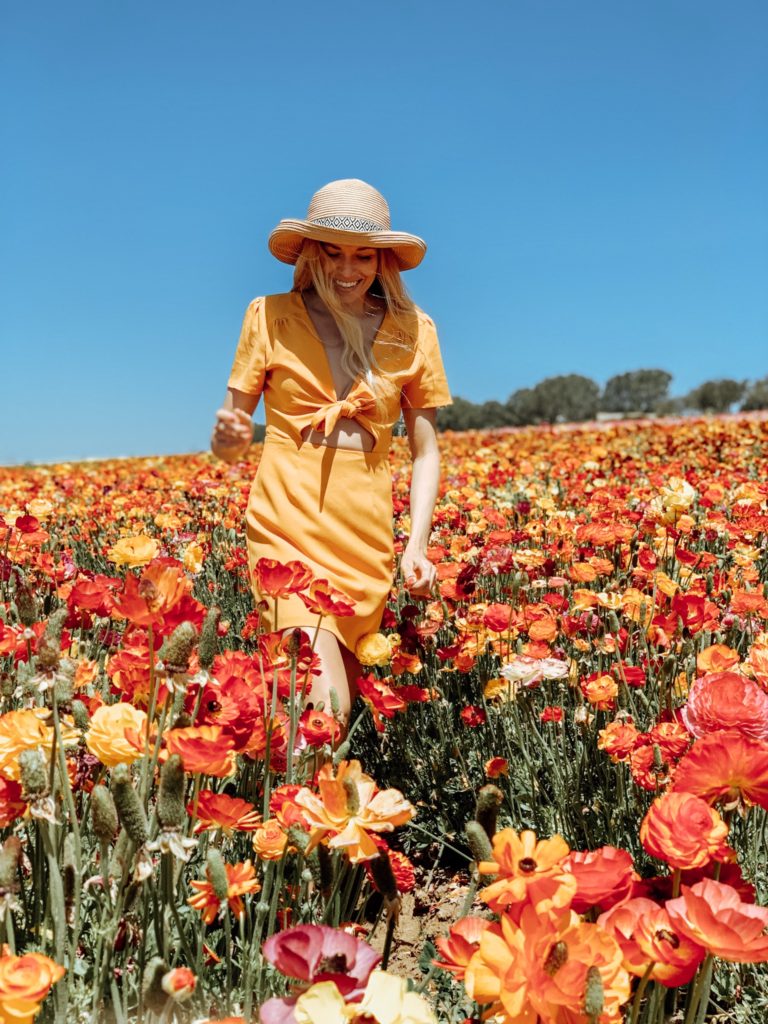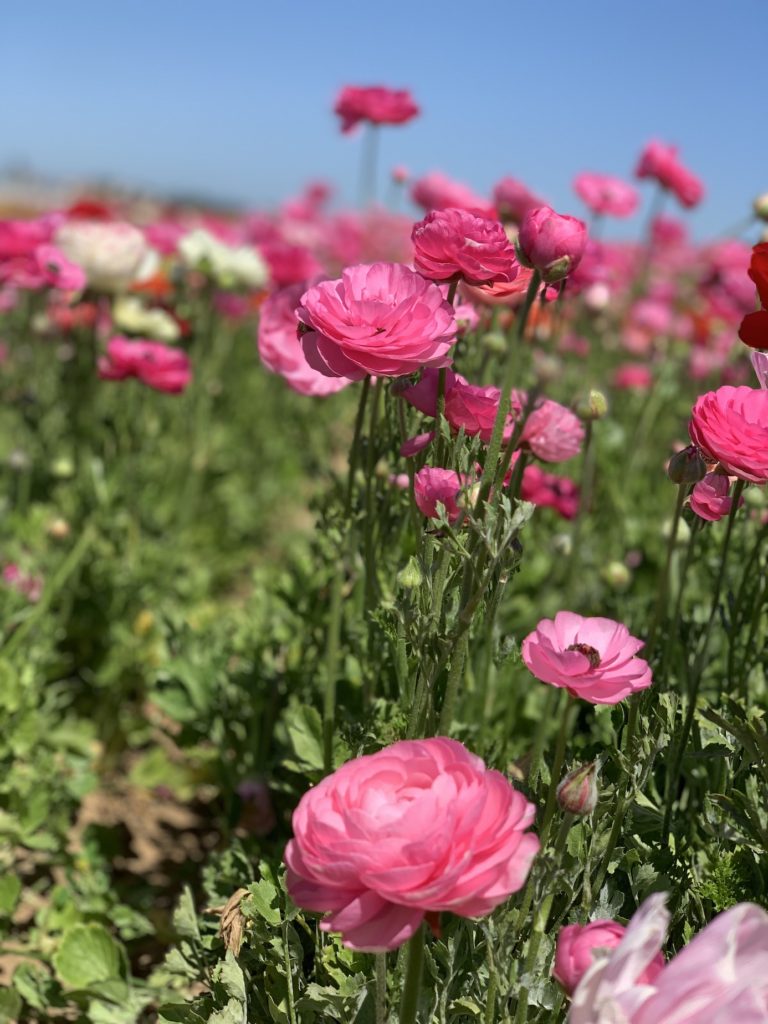 The Flower Fields in Carlsbad where you can see almost fifty acres of Giant Tecolote Ranunculus is definitely one of the most popular San Diego Instagram spots, but as part of the local heritage, it is a must in spring! Open from March 1 until Mother's Day this year, you can also enjoy tractor wagon rides, a sweet pea maze, and old-fashioned gemstone mining.
Location: 5704 Paseo Del Norte, Carlsbad, CA 92008
May: Botanical Gardens in Balboa Park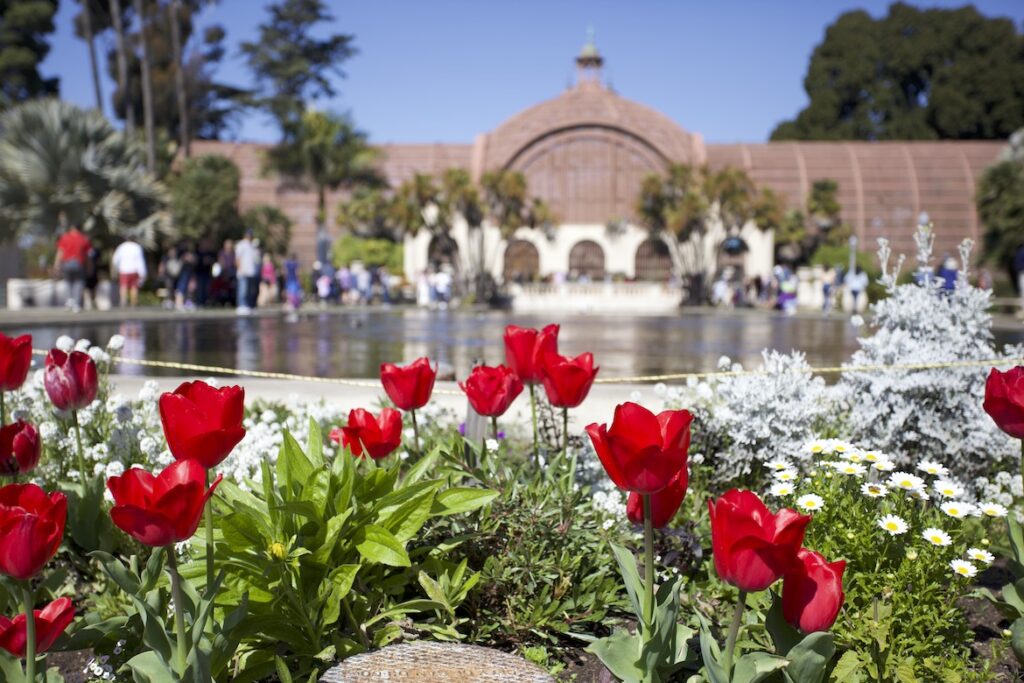 Balboa Park, which is close to downtown, has a lot of areas that can be used as San Diego photoshoot locations, but one specific place in the park that's great for spring is the Botanical Gardens. This historic building was built for the 1915-1916 Exposition and the Lily Pond and Lagoon in front of it is one of the most famous places to take pictures in San Diego, especially for weddings.
Location: In Balboa Park on El Prado walkway adjacent to the Timken Museum of Art.
June: San Diego County Fair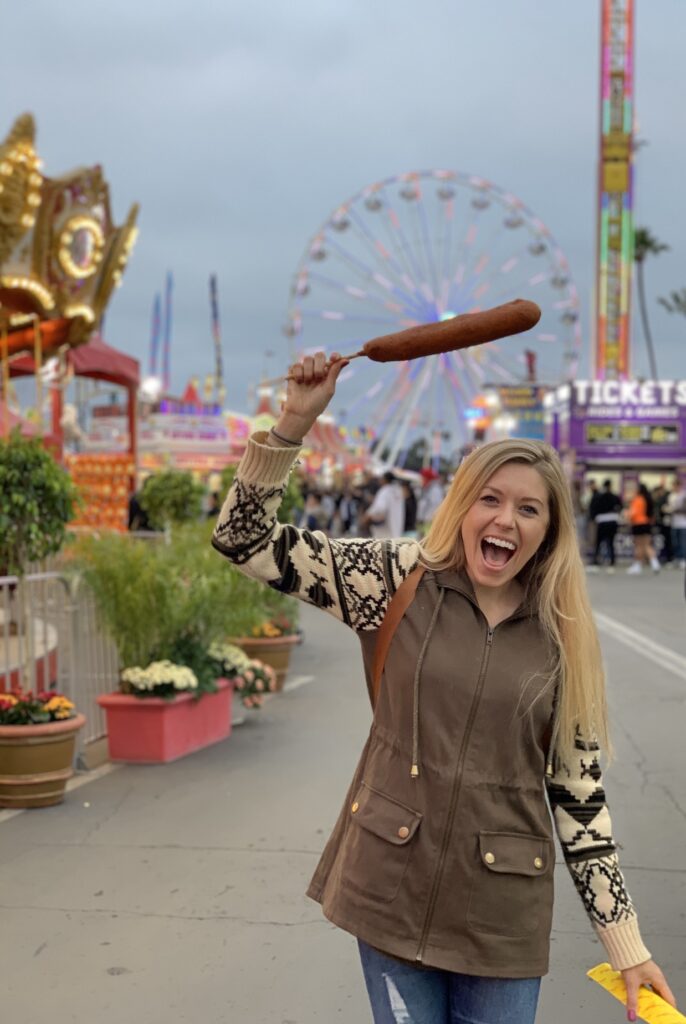 If you're visiting San Diego in the summer, going to the San Diego County Fair is totally something to add to your to-do list. Fun rides, fried foods, shopping, exhibits, and live entertainment can all be found here. Whether you're taking a picture with the big Ferris wheel, the pigs in the animal exhibits, or with your fried Oreos, it's one of the most fun places to take pictures in San Diego!
Location: The Del Mar Fairgrounds, 2260 Jimmy Durante Blvd., Del Mar, CA
July: Beaches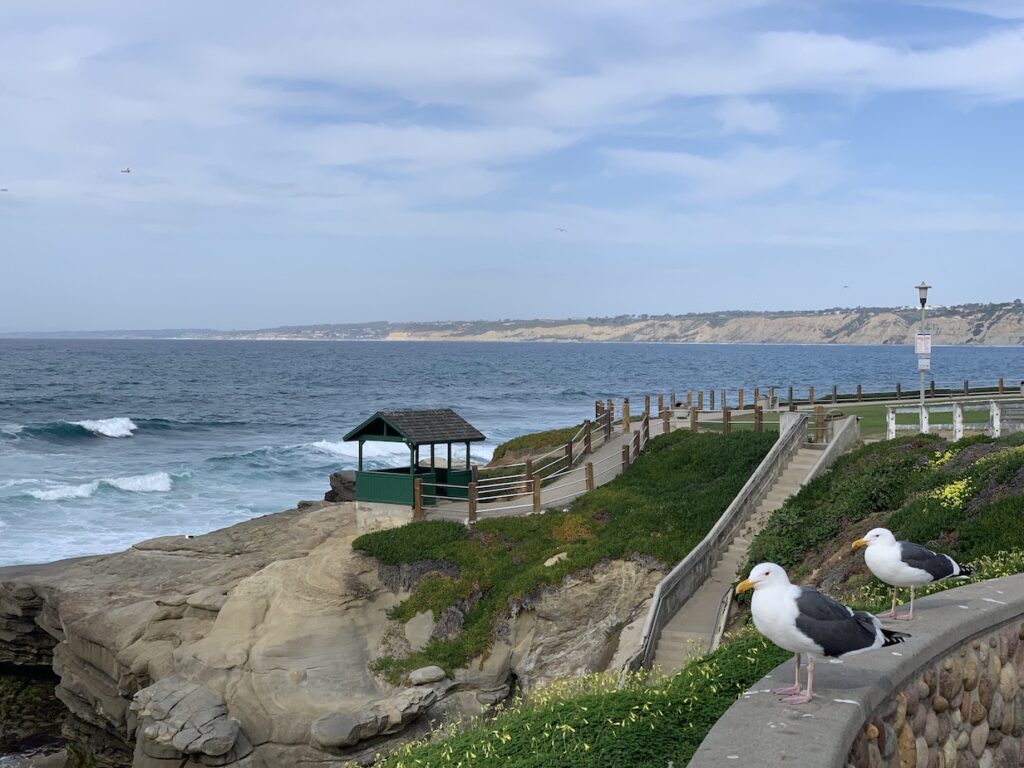 Honestly, the beauty of SD is that all of its beaches are great San Diego photo spots. From Scripps Pier in La Jolla (one of the most instagrammable locations) to the hustle and bustle of Mission Beach, you can't go wrong with snapping photos at whichever beach you choose to soak up the summer sun! My favorite beach to go to for beautiful scenery and ample activities is La Jolla beach. Here you can kayak, swim, paddleboard, and sometimes even swim with sharks.
Location: (La Jolla Beach)
August: Mission Basilica San Diego de Alcalá
Even if you're not religious, Mission Basilica San Diego de Alcalá is a special place to visit. It's California's oldest mission which was founded in 1769 and it is still an active Catholic church today. It's a favored spot for engagement photos and weddings, and one of the best historical places to take pictures in San Diego and learn about some California history.
Location: 10818 San Diego Mission Road, San Diego, CA 92108
September: Chicano Park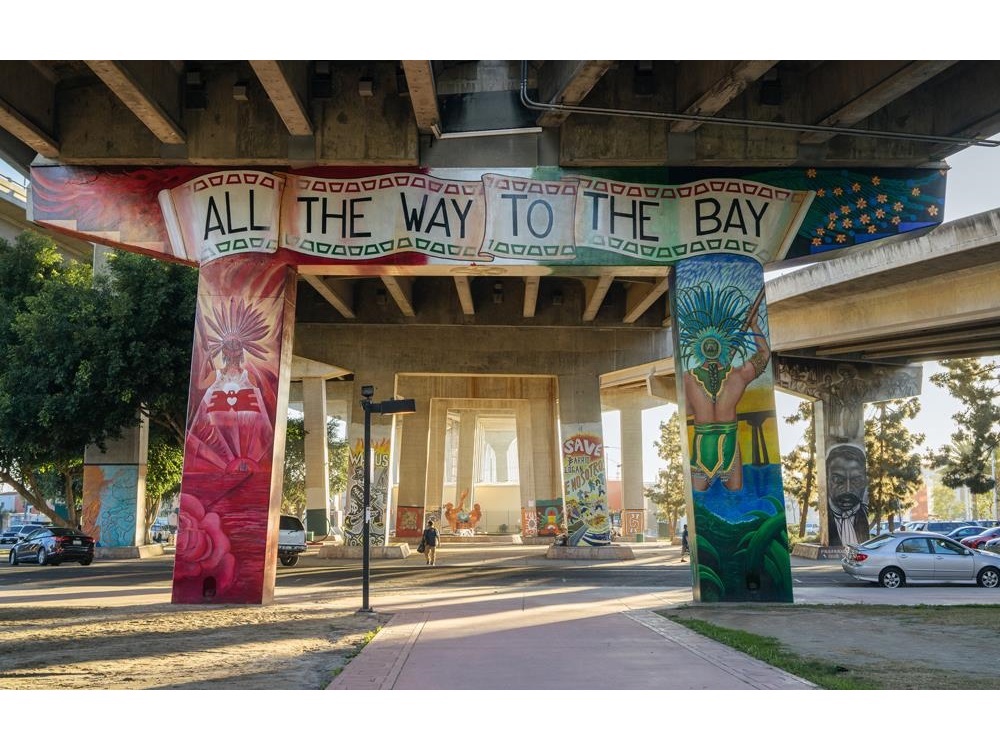 Being so close to Mexico, San Diego naturally has a large Hispanic population. September 15-October 15 is Hispanic Heritage month and a great way to celebrate is to take a visit to Chicano Park, which is the "geographic and emotional heart of Barrio Logan." It's home to the largest concentration of Chicano murals in the world and the beautiful artwork makes it one of the best cultural San Diego photo spots.
Location: Logan Heights between Logan and National Ave., San Diego, CA
October: Bates Nut Farm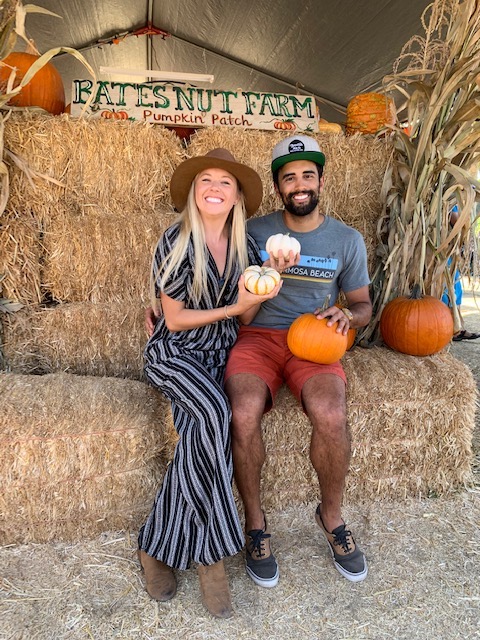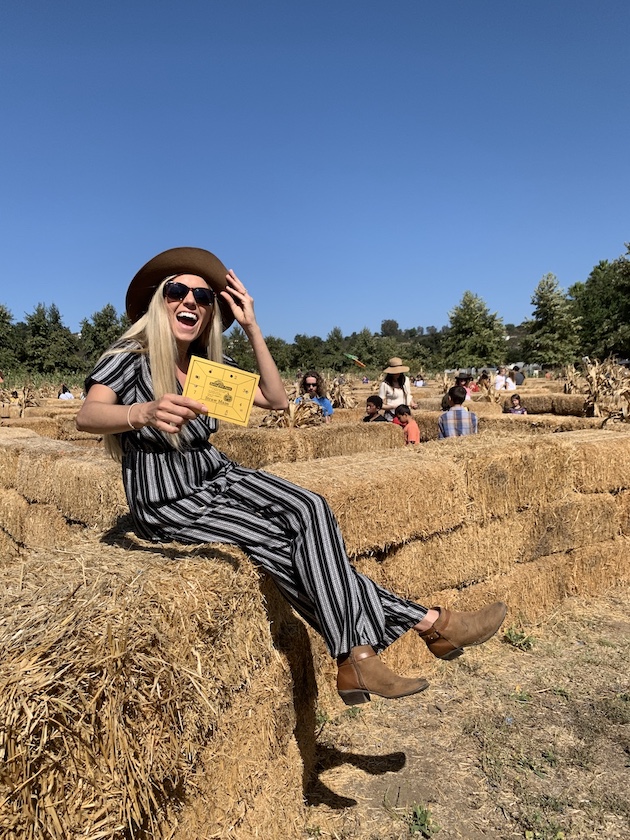 Going to a pumpkin patch is one of my favorite things to do in fall! One of the places I love visiting for this activity is Bates Nut Farm. Check out my full guide on all the things you can do there and be sure to bring your camera because there are a bunch of opportunities to take pictures, which makes it one of the most attractive San Diego Instagram spots for this season. If you're not a fan of pumpkins, an alternative San Diego photoshoot location for fall is to go apple picking in Julian!
Location: 15954 Woods Valley Rd, Valley Center, CA 92082
November: Hiking Trails for Fall Leaves
Nothing can compare to fall on the East Coast, but you can do some leaf-peeping in November when the temperatures start to cool in SoCal. Hiking trails are actually going to be some of the best San Diego photo spots to see the changing fall leaves. Here are some of the best hikes for this particular activity:
Hikes for fall leaves
Sunset Trail: Laguna Mountain Recreation Area 10678 Sunrise Hwy, Descanso, CA 91948
Thunder Ridge and Chimney Flat Loop: Palomar Mountain State Park – 19952 State Park Dr, Palomar Mountain, CA 92060
Volcan Mountain: 1209 Farmer Road at Wynola Road, Julian, CA 92036
Observatory Trail: Cleveland National Forest – 35899 Canfield Road, Warner Springs, CA 92061
Lake Cuyamaca: Cuyamaca Rancho State Park – 15027 Highway 79, Julian, CA 92036
December: Crystal Pier in Pacific Beach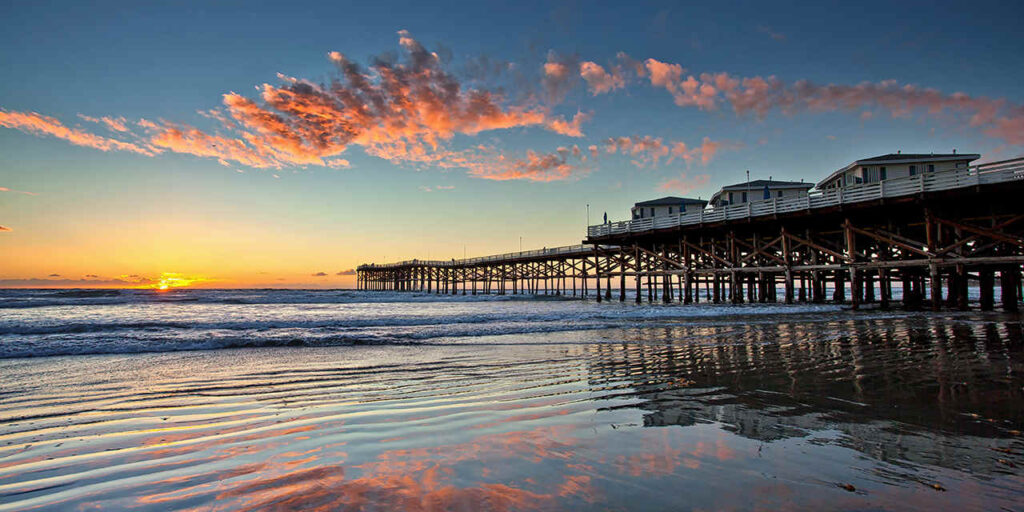 You wouldn't think that a beach pier would be one of the best holiday places to take pictures in San Diego, but that's what makes it so unique! There aren't many places where you can see a Christmas tree on a pier, but that's exactly what the owners of Crystal Pier do (which is actually private property but open to the public during daytime hours).
Location: Pacific Beach, San Diego, CA
BONUS Year-Round San Diego Instagram Spot: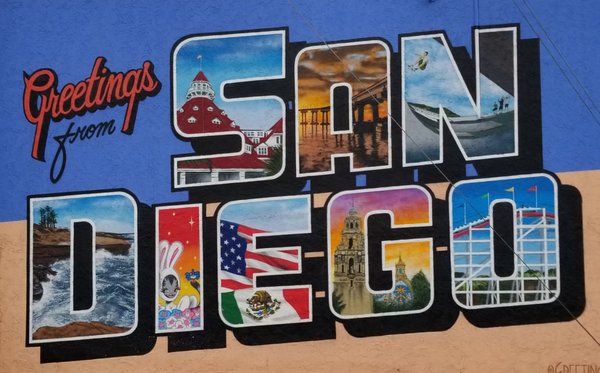 For tourists and locals alike, one San Diego photo spot that is trendy all year long is the famous Greetings from San Diego Mural that was painted in 2016 as part of the "Greetings Tour." Head here and post to your IG to give everyone a cute "Hello!" from SD.
Location: 4225 30th St., San Diego, CA 92104