BEST NATIONAL PARKS IN CALIFORNIA
Visiting National Parks in California is more than just taking in the scenic sights. Although there are tons of gorgeous photography spots, it is also about learning the history of these parks and actively experiencing what they have to offer.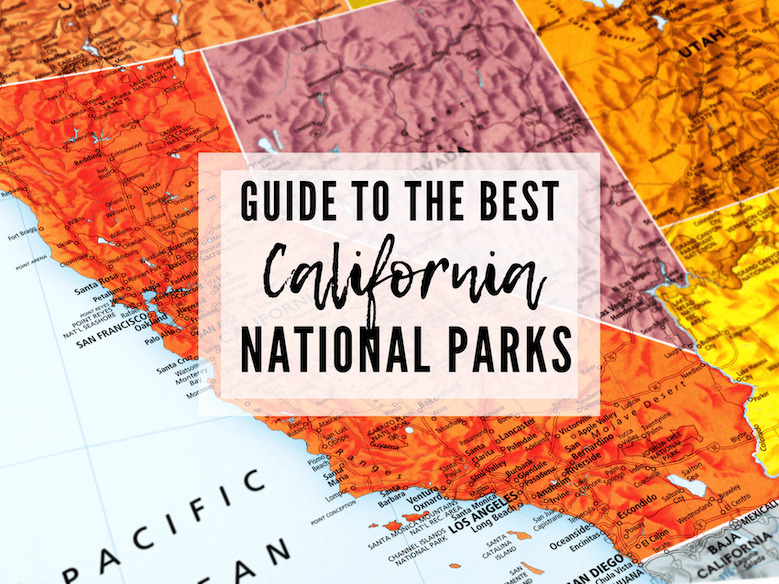 California has such a diverse landscape when it comes to these National Parks from desert views to mountain tops to the vast oceans your options are endless.
Best National Parks in California
California is home to 9 of the 63 protected national parks in the US. To help you decide which one to go to I have created a list of some of the best national parks in California that you should consider.
Most of these National Parks in California deserve at least a week of your time if not more, but if need be you can see the highlights in just one weekend.
1. Channel Islands National Park
The Channel Islands National Park, also known as the US Galapagos comprises five islands that are scattered along the Southern California coast near Santa Barbara.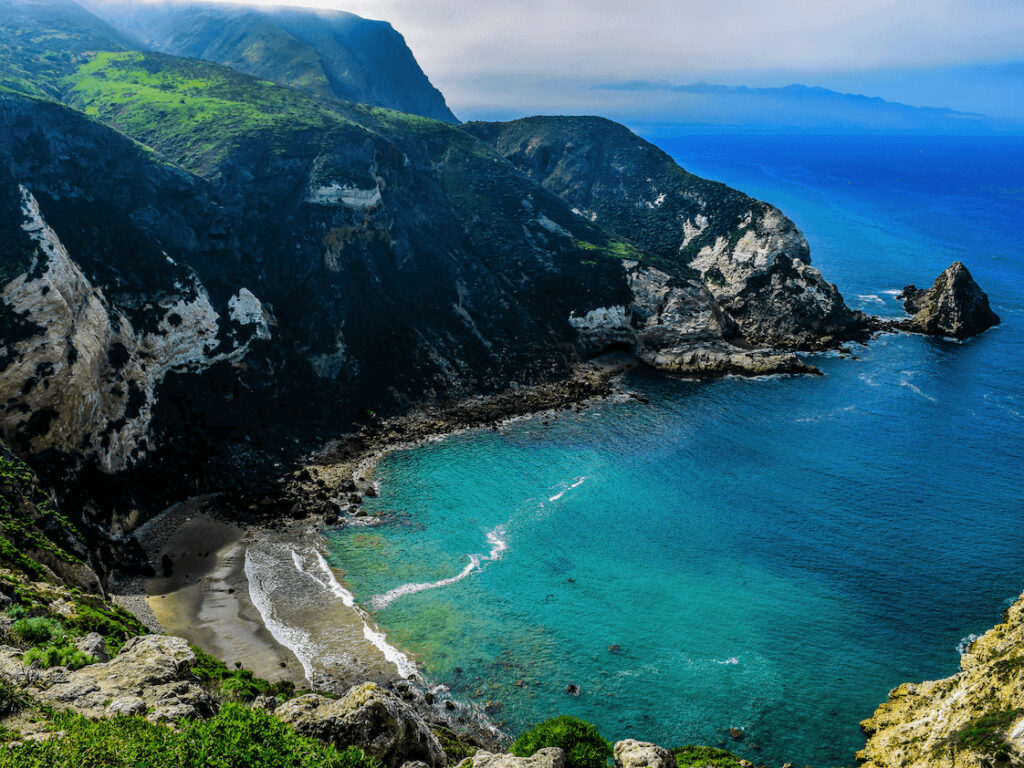 The islands are home to over 2000 species of plants and animals, of which over 150 are found nowhere else in the world. Not only is this one of the best California national parks to spot rare wildlife, but the park also has a large number of sea caves that are perfect for kayaking.
2. Death Valley National Park
Death Valley is the largest National Park in California and one of the hottest places on Earth. The best time to visit Death Valley is during April and October because wildflowers will be in bloom.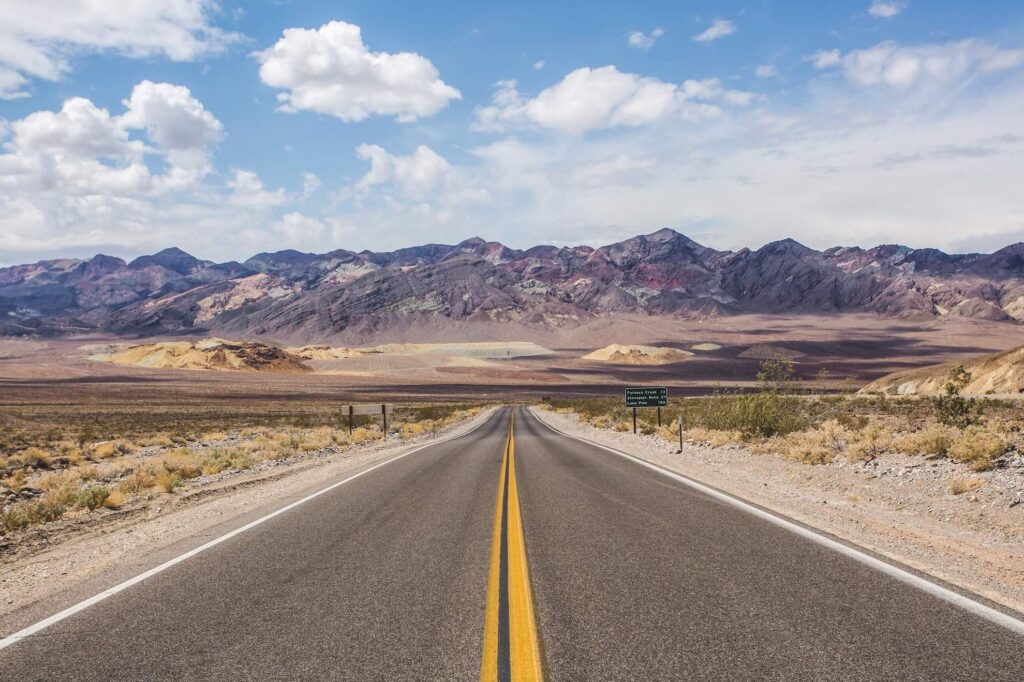 3. Joshua Tree National Park
The park is named after the Joshua Tree plants which are found exclusively in the Mohave Desert – southwestern US (including Nevada, Arizona, Utah, and California) and northwestern Mexico. Joshua Tree is a great option for US parks to visit in winter!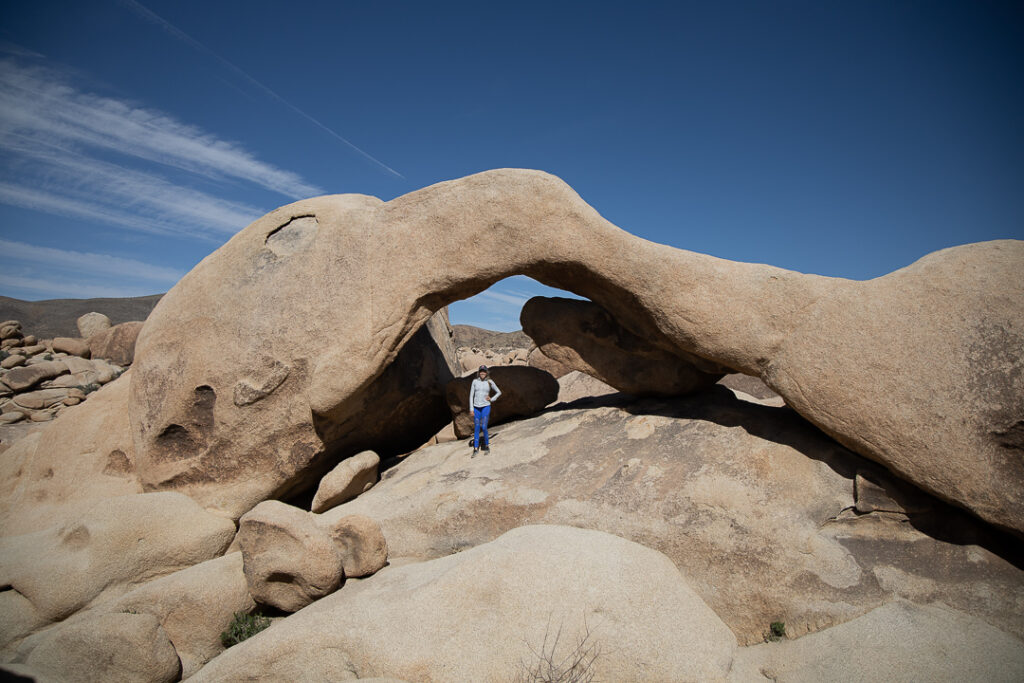 There are over 100 miles of trails, sculptures, and wildlife in this unique national park in California. Visitors will find wildflowers, rock formations, beautiful birds, and many photo ops for Instagrammers and pros alike.
4. Lassen Volcanic National Park
Lassen Volcanic National Park is one of the few places in the world where you can find all four types of volcanoes. This California National Park features jagged craters, steaming sulfur vents and lava pinnacles.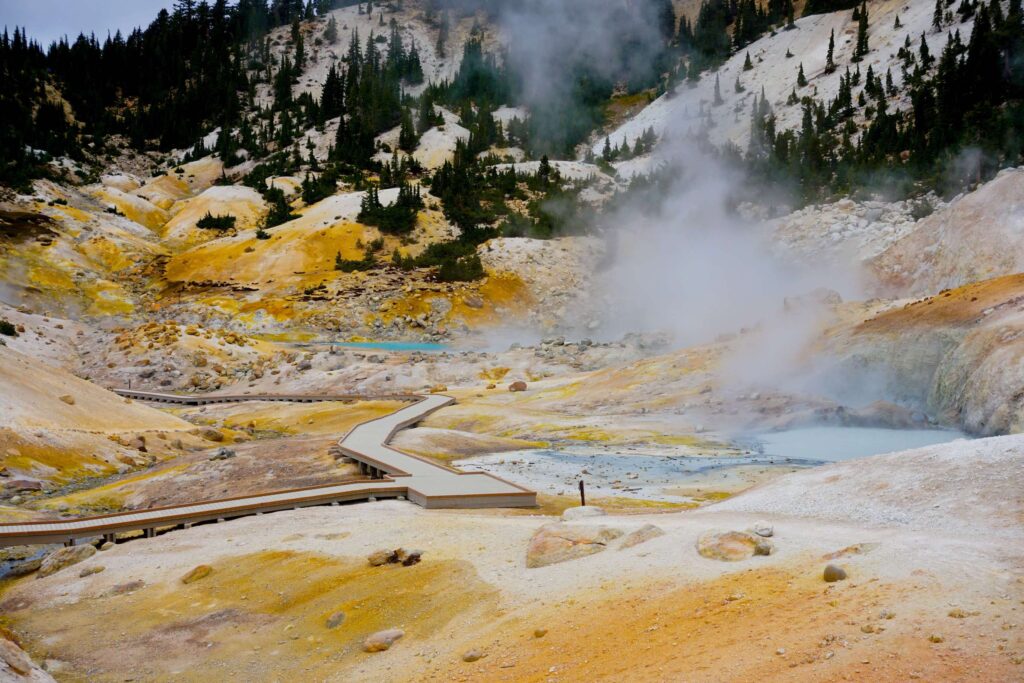 While exploring the park, stop at Bumpass Hell to see the geothermal water, named after a hiker who accidentally burned his legs.
5. Yosemite National Park
Nestled in the Sierra Nevada mountains of California, Yosemite is one of the most popular and best National parks in California with over 3 million annual visitors.
The park is home to geological formations and biological diversity, waterfalls, granite walls, and a dome.
6. Pinnacles National Park
Pinnacles National Park is one lesser-known National Parks in California. Located just about 125 miles southeast of San Francisco and 80 miles southeast of San Jose. You'll find an abundance of hiking trails and uniquely shaped rock formations.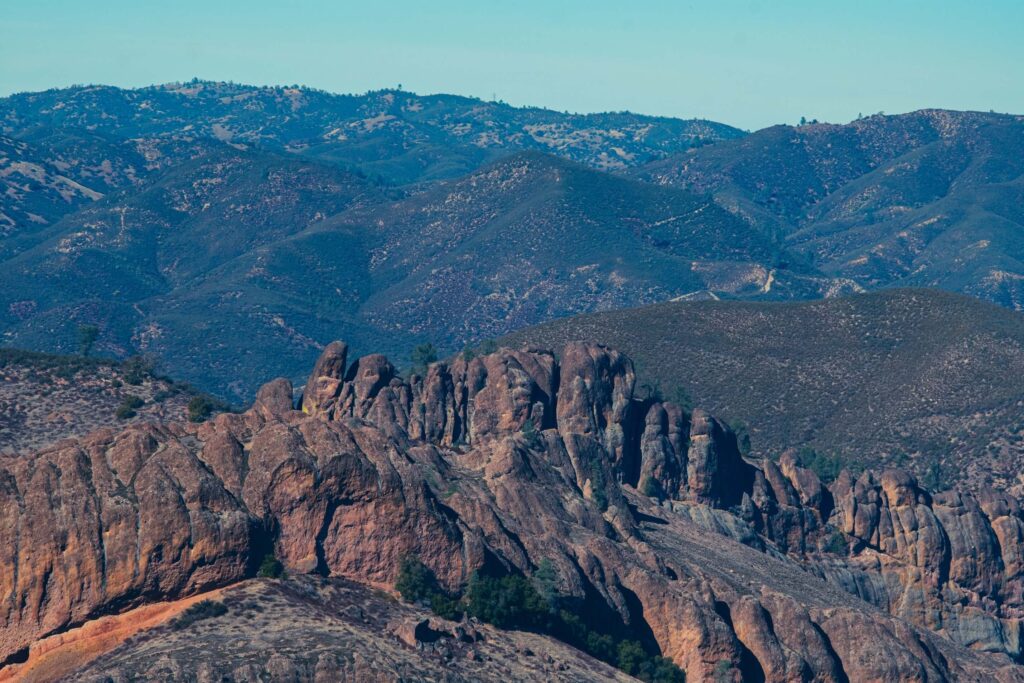 Although the park was created as a result of a now-extinct volcano over 20 million years ago, and President Roosevelt declared it as a National Monument in 1908, the Pinnacles only got its National Park status in 2013.
7. Sequoia and King's Canyon National Park
This is a combination of two national parks and if you go to one you really should go to the other. They are located directly next to each other. Sequoia National Park houses some of the largest trees in the world and King's Canyon National Park is known for its incredible backpacking routes like the Rae Lakes Loop.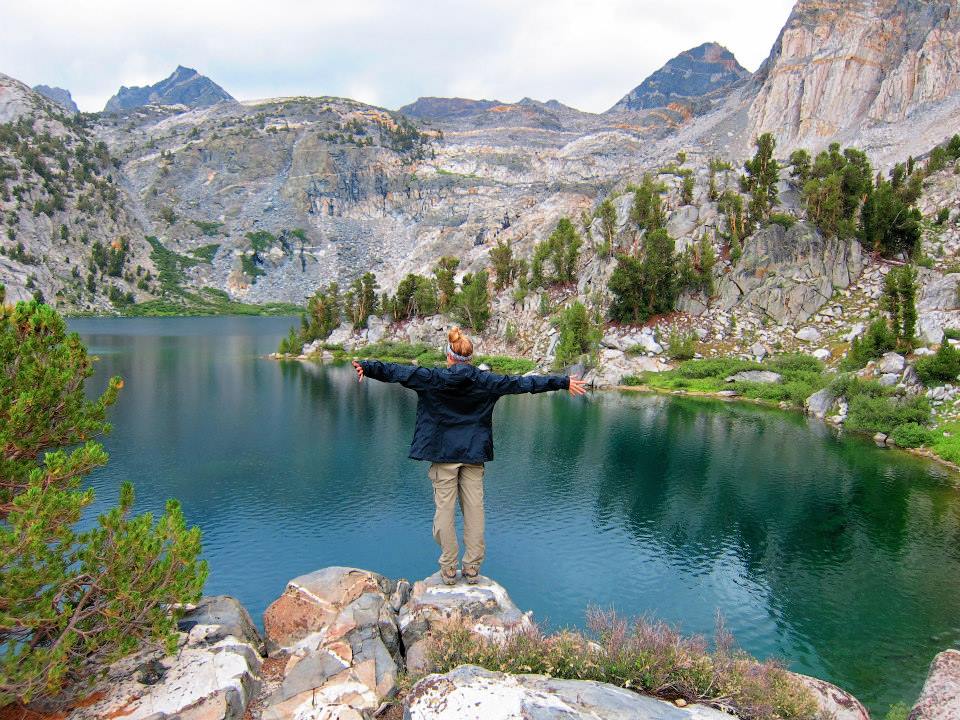 8. Redwood National Park
Home to the infamous large Redwood Trees this National Park will amaze you. This park is a hidden gem as it is tucked away in Northern California. With over 130,000 acres you won't find a spot without a huge Redwood tree.
FINAL THOUGHTS FROM YOUR CHELSEY EXPLORES
Alright! There you have it-a complete list of the best National Parks in California. I hope you found this list helpful and use it as a guide to choosing your next adventure destination. As always, let me know in the comments if you have any questions and tell me your favorite National Park you have ever visited.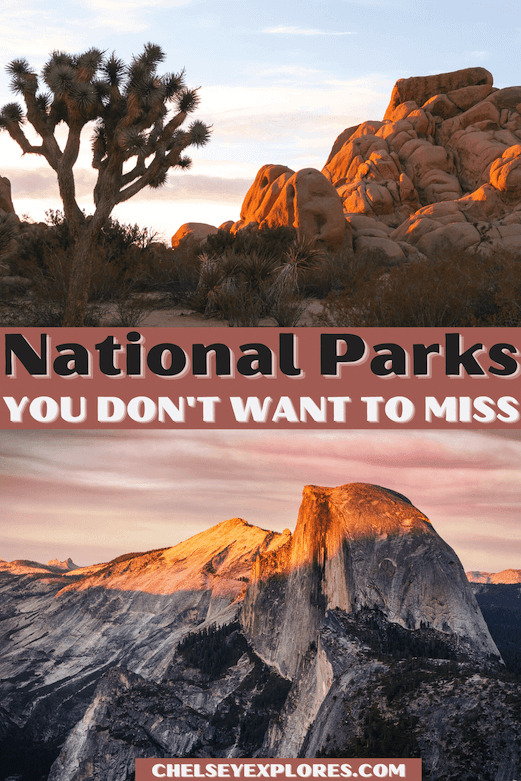 BEST NATIONAL PARKS IN CALIFORNIA