THE BEST THINGS TO DO IN LA JOLLA, CA
Are you visiting sunny San Diego sometime soon, but don't know what beach to go to while here? San Diego, CA has so many different beaches to offer: La Jolla beach being one of them.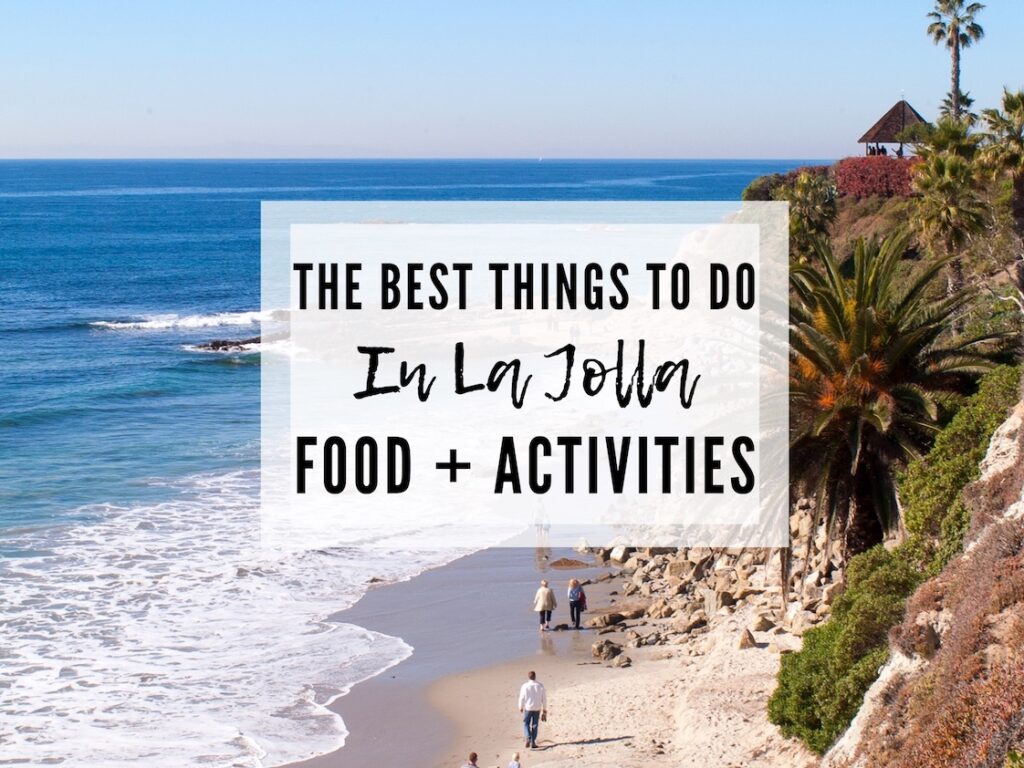 La Jolla, CA is located about 20 minutes north of the San Diego airport. This is a small, quaint, picturesque town surrounded by cliffs. There is a protected Cove that is part of a marine reserve.
This beach town has lots of marine life and it is very popular with snorkelers and scuba divers. Whether you are looking for a relaxing day at the beach or an activity-filled day, you can find it all in La Jolla, CA.
A complete breakdown of the best things to do in La Jolla, CA
WHERE TO STAY: HOTELS IN LA JOLLA, CA
La Jolla is known for its higher-end, luxurious hotels; however, you can still find a decent-priced hotel for those who are budget-friendly. Here is a more detailed list of La Jolla Beach Hotels.
1$- $150 per night check out: La Jolla Biltmore Hotel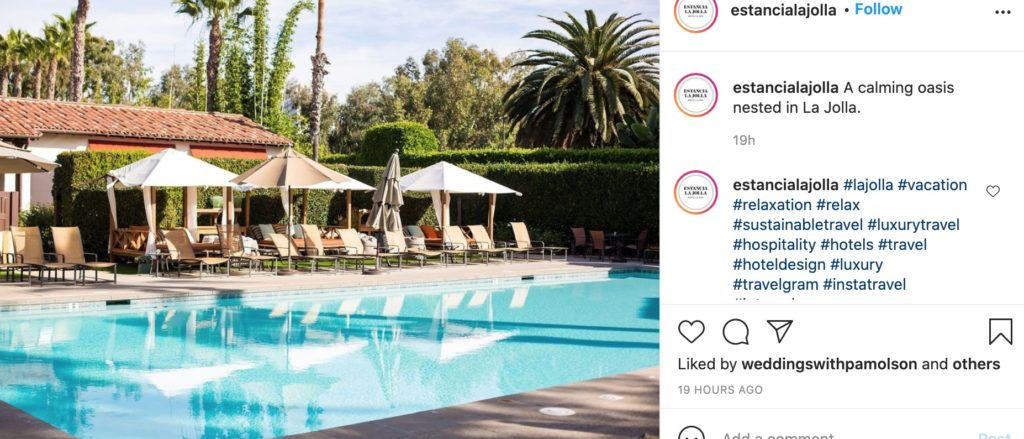 Website: https://www.lajollabiltmoremotel.us
Price: $90/night on average
Reasons to stay here: cost-effective, free wifi, just a short walk to the beach from here
$151-$250 per night check out the Estancia La Jolla Hotel & Spa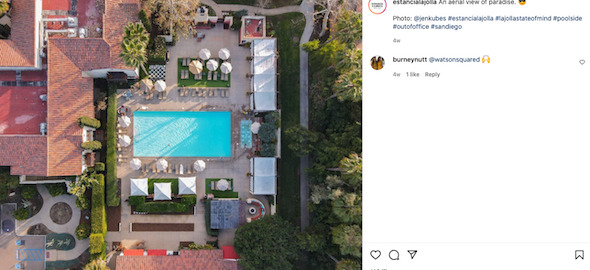 Website: https://meritagecollection.com/estancia-la-jolla?nck=8554307503
Price: $239/night on average
Reasons to stay here: they have a spa, the cutest pool, restaurant on-site, boho vibes
$251 and up per night: Marriott La Jolla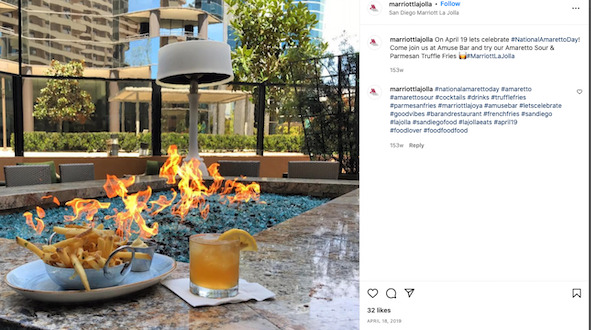 Website: https://www.marriott.com/hotels/hotel-photos/sanlj-san-diego-marriott-la-jolla/
Price: $299/night on average
Reasons to stay here: beautiful rooms, gym on-site, centrally located
LA JOLLA, CA BEACH WEATHER
I always go to The Weather Channel to check reports for the weather in La Jolla. I feel this is the most accurate website. The weather tends to be foggy in the morning but usually burns off by the afternoon.
I would suggest bringing a light jacket with you. There tends to be a slight sea breeze all day long. As per most of San Diego, the weather in La Jolla is warmest during the summer months and gets to the mid-60s in the winter months.
You really can't beat that kind of weather. San Diego is known for some of the nicest weather year-round. So, there is no bad time to visit La Jolla beaches.
BEST LA JOLLA BEACH RESTAURANTS
There are so many different places to eat in La Jolla. You can enjoy a beautiful breakfast overlooking the beach. You can grab a coffee and walk around downtown La Jolla, bring your own picnic to enjoy on the grass, or enjoy a romantic night out.
The options are endless. Check out the top places to eat for every meal of the day below.
Coffee: THE LIVING ROOM
The perfect place to enjoy a cup of joe with your friends and/or family.
BREAKFAST WITH A VIEW OF LA JOLLA: Brockton Villa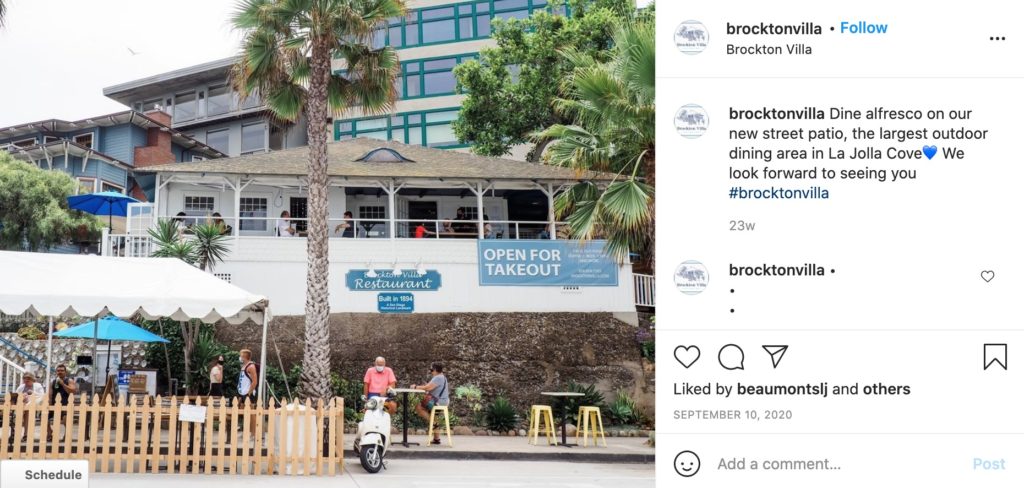 The cutest restaurant for breakfast. Brockton Villa Restaurant is in one of La Jolla's original beach cottages. This location offers views of the famous La Jolla cove.
They serve all meals, but I personally suggest going here for breakfast and ordering the cinnamon roll pancakes. Bring a jacket! This cottage is located on a hill, so it can get a bit breezy if you choose to sit outside.
LUNCH OVERLOOKING LA JOLLA BEACH: DUKES
This restaurant is named after the famous Olympic swimmer and water polo player, Duke Kahanamoku. He is also known as the father of modern surfing.
Duke's overlooks the La Jolla Cove. They are a very welcoming place and offer great service. This is the perfect place for you and your family to enjoy lunch.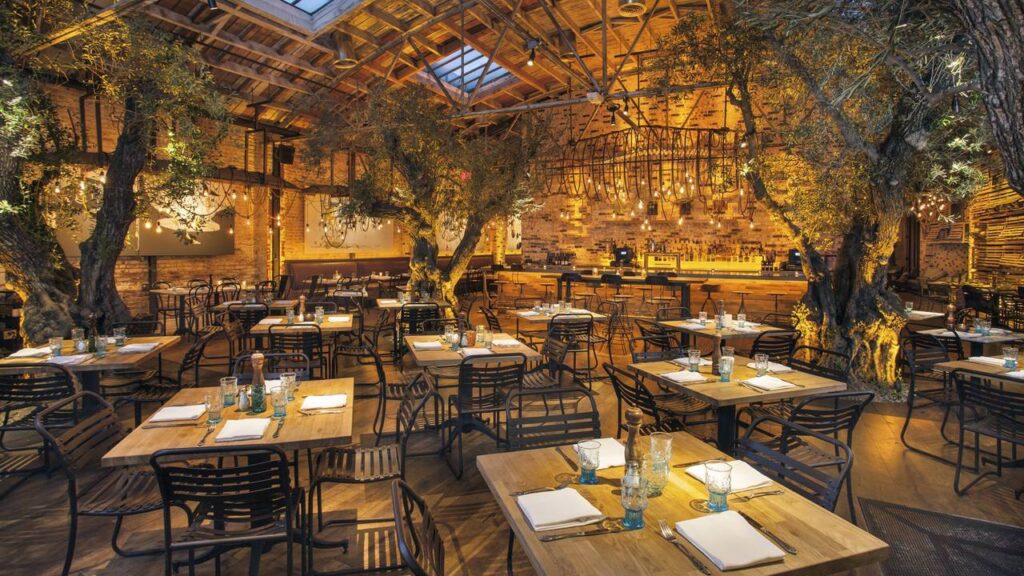 This is a higher-end restaurant located in the heart of La Jolla. They focus on their freshly caught seafood. They describe it as "our guests get to enjoy an ocean-to-table culinary excursion and social dining experience with al fresco dining, a raw bar, exhibition kitchen, and 100-year-old olive trees in the famed beach community.
If you choose to eat here for dinner, reservations are highly recommended.
BEST BEACHES TO VISIT WITHIN LA JOLLA, CA
There are actually quite a few different beaches located within the town of La Jolla itself. Check out my favorite three beaches below to help you get started on which beach to choose.
WINDANSEA BEACH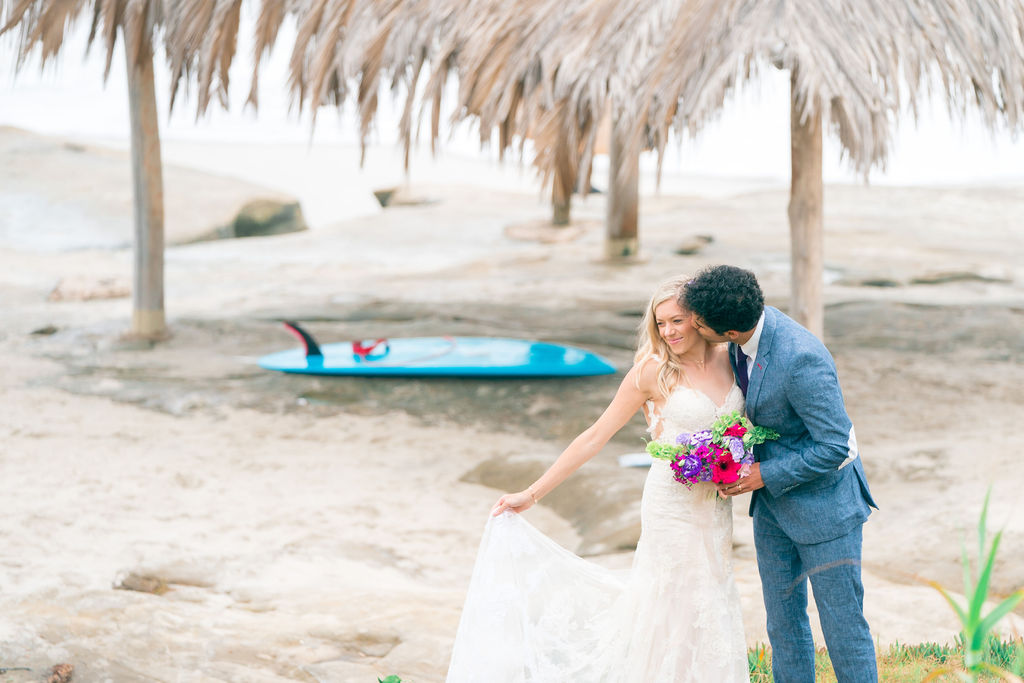 This beach in La Jolla, CA is mostly known for its surfing. However, even if you don't surf this is a fun beach to hang out on. It is a bit tucked away under the cliffs, so it can be quiet and peaceful at times. Windansea is also one of the best spots to watch a sunset.
CHILDREN'S POOL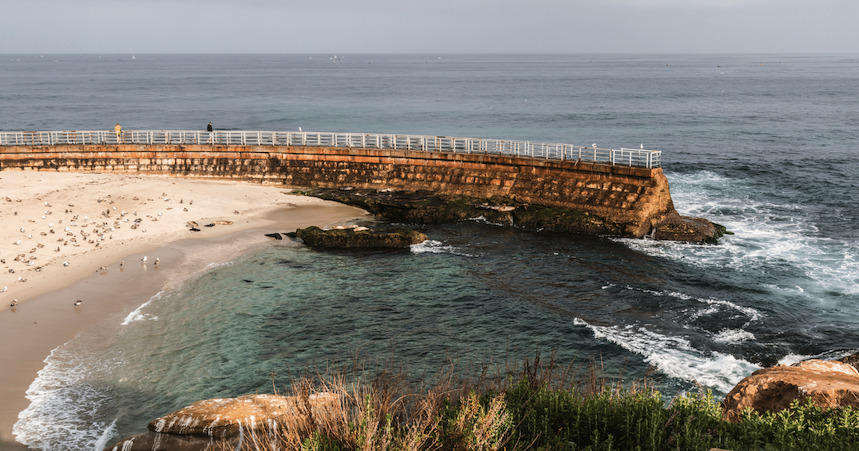 One of the best spots to take the kids to or to take your date to. The Children's Pool is located close to downtown La Jolla. It is a small little cove where you can see the famous La Jolla seals and walk along the sea wall.
This area does shut down a few times throughout the year to protect the seals. It is strongly advised to not swim in this area to protect yourself as well as to protect the seals.
LA JOLLA SHORES BEACH
This is the best beach to enjoy a wide variety of activities. You can do it all here. From sunbathing to water sports, La Jolla Shores Beach has everything you can imagine.
This 1-mile long beach is located south of downtown La Jolla. If you plan to go kayaking in La Jolla this is the only launch spot. Make sure to read on to find out the best spot to rent kayaks from.
As previously mentioned, La Jolla shores beach has it all. This beach is mostly flat, the sand is soft, it is located near a park for the kids, there are fire pits and bathrooms.
For a full list of beaches in La Jolla, CA check out the La Jolla mom's article on all the beaches in La Jolla, CA.
ACTIVITIES IN LA JOLLA, CA

LA JOLLA BEACH SEALS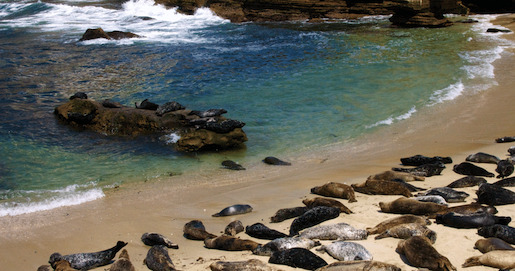 I can almost guarantee you that if you head to La Jolla you will see the infamous La Jolla seals. The best place to see the seals though is from the Cave store down to the Children's pool. Make sure to bring your camera and please don't touch the seals for your safety and their safety.
LA JOLLA BEACH CAVE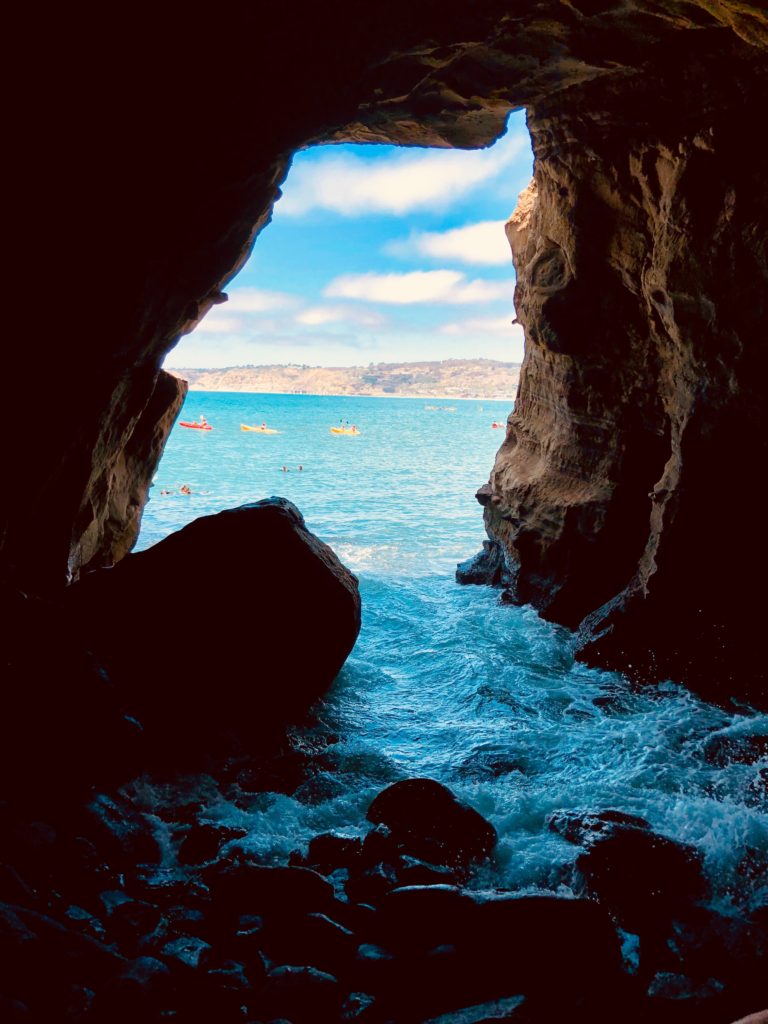 This Cave, called Sunny Jim's Sea Cave is the only sea cave in California that is accessible by land! Once you enter the sea cave store you will pay $5 for adults and $3 for anyone under the age of 17 to walk down the slippery steps to the bottom. Expect to spend around 20 minutes walking down and back up the stairs to the cave.
Kayaking and Snorkeling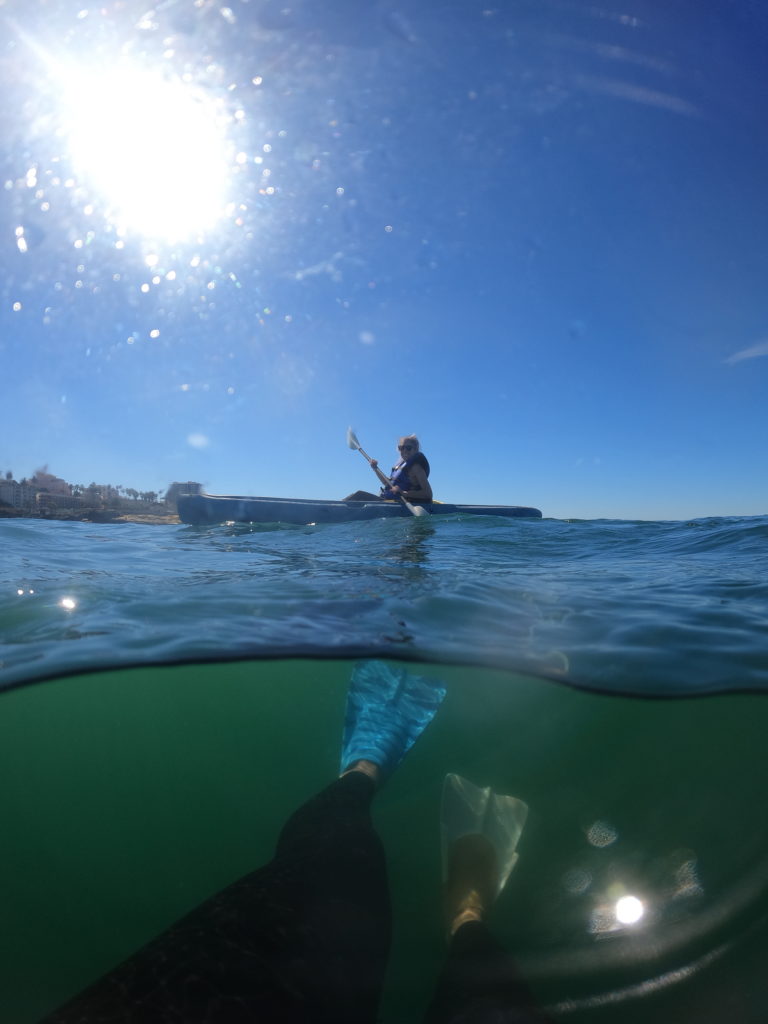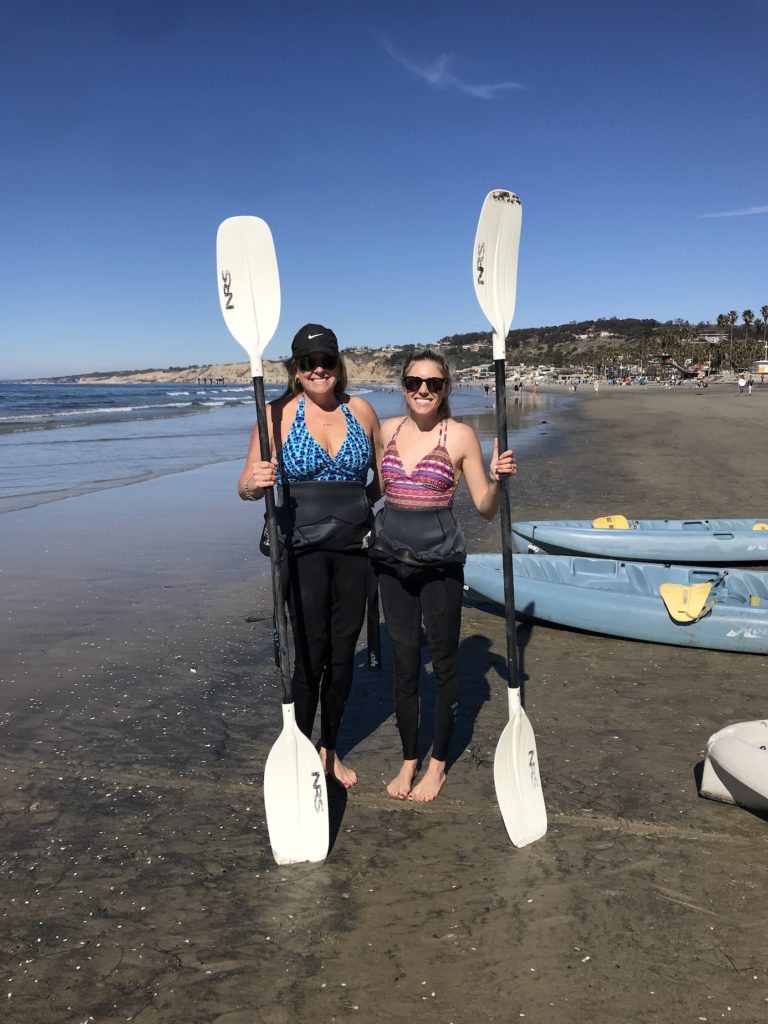 There are lots of opportunities for water activities when visiting La Jolla. Bring your own snorkel or check out La Jolla Snorkel Cave Store to rent snorkels. If you are looking to kayak you can join a tour group or rent your own kayaks from Everday California.
HIKING NEAR LA JOLLA BEACH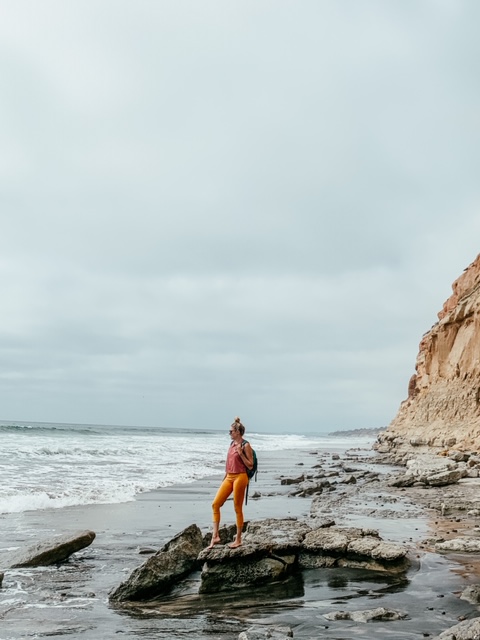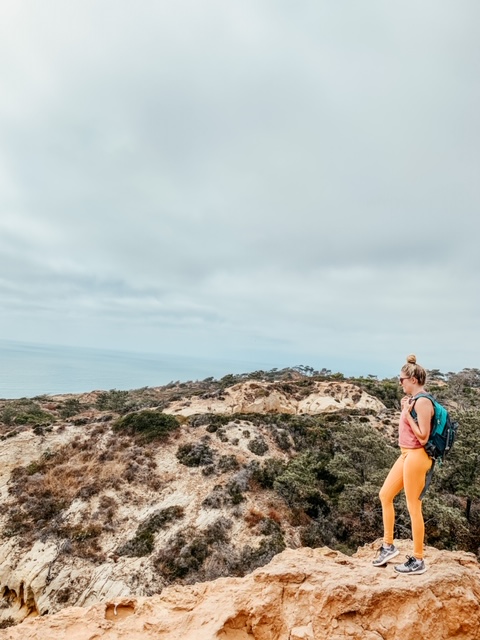 There are so many different options for hiking around La Jolla, but the most popular option would be Torrey Pines. This is considered to be one of the most beautiful locations along the San Diego coastline.
Hiking Torrey Pines is for all ages and experience levels. There are a lot of short, flat trails that all interconnect with each other. Head here for some amazing sunset views. San Diego county has tons of hiking options if you want to hike outside of La Jolla.
BEACH LIFE/SURFING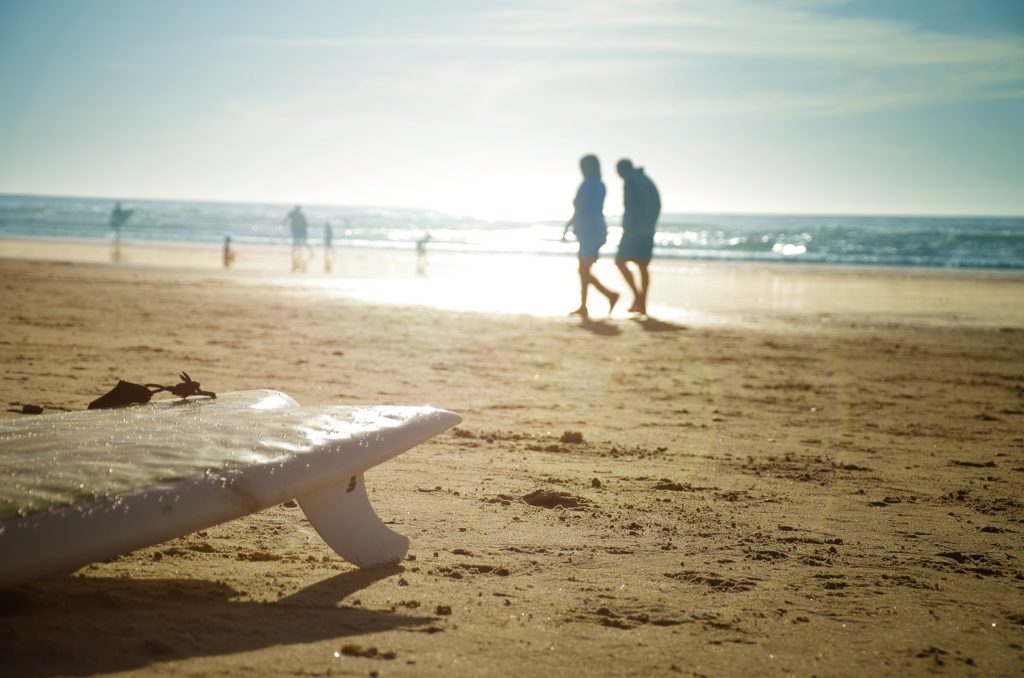 Surfing is a super popular sport for those who live in San Diego. If you are visiting the La Jolla area and want to try surfing, then check out San Diego Surf School. Make sure to check out their Instagram page as they tend to offer a lot of discounts.
If you don't want to try surfing then just relax on one of the many beaches that San Diego has to offer.
FINAL THOUGHTS FROM Chelsey Explores
The beach town of La Jolla is probably my favorite place to visit in all of San Diego. I love how much it has to offer from different activities to places to eat! Plus the views in this area are just stunning. I hope you are able to find some fun things to do in La Jolla after reading this article. Tell me in the comments your favorite spot.
Like this post? Pin it for later!