EASY STEPS YOU CAN TAKE TO BECOME A MORE WATER CONSCIOUS TRAVELER
This blog was written in partnership with Stanley; however, all opinions remain my own.
Post Summary: Simple steps you can take to become a more water conscious traveler.
The older I become the more aware I have become of how precious this earth of ours is. One thing I have learned is that each year our global water crisis is only getting worse.
Considering I do travel blogging for a part of my living, I have had to learn how to become a more water conscious traveler and have had to learn how to offset my carbon foot-print.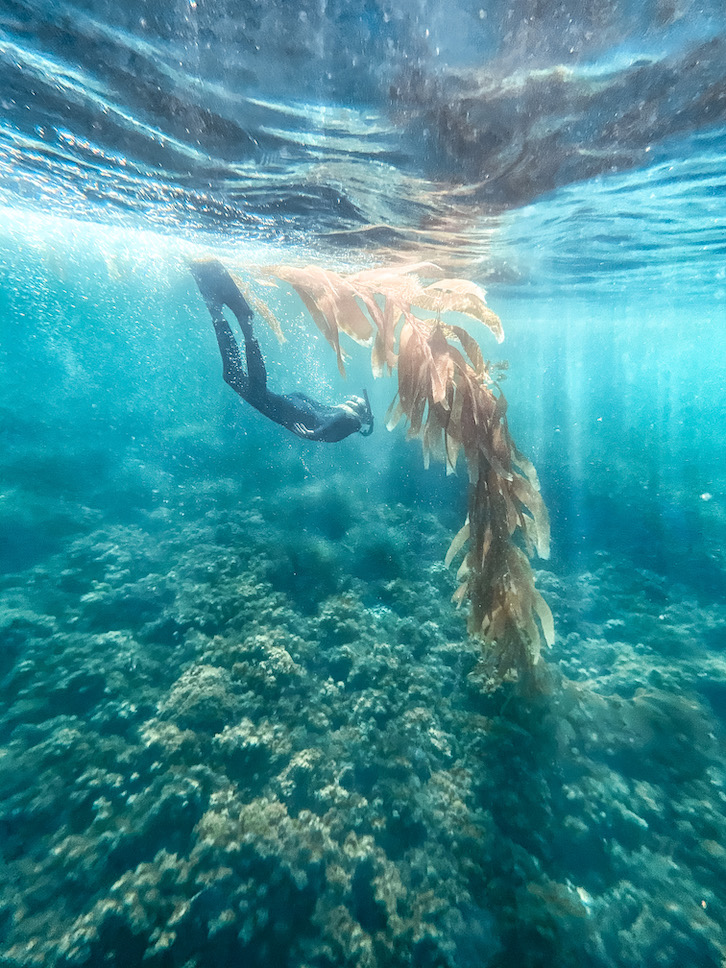 Did you know that the average American uses 101.5 gallons of water per day. Yup, that is right. That amount is PER DAY- we use an INSANE amount of water compared to other countries.
Water is one of our most precious resources and we just use it all willy nilly. We need to learn to not take water for granted. So, in partnership with Stanley, I wanted to discuss how we can become more water conscious travelers.
Below are some of the ways I have learned how to decrease my personal water consumption.
WAYS TO BE A MORE WATER CONSCIOUS TRAVELER
SHOWER LESS OFTEN
This one took some time for me personally as I used to shower and wash my hair on a daily basis. However, I have trained my hair to be able to go without a wash for 5-6 days. Washing my hair less automatically reduces my amount of water usage.
Not washing my hair = shorter showers. From there, I have decided to not shower if I have not broken a sweat as well.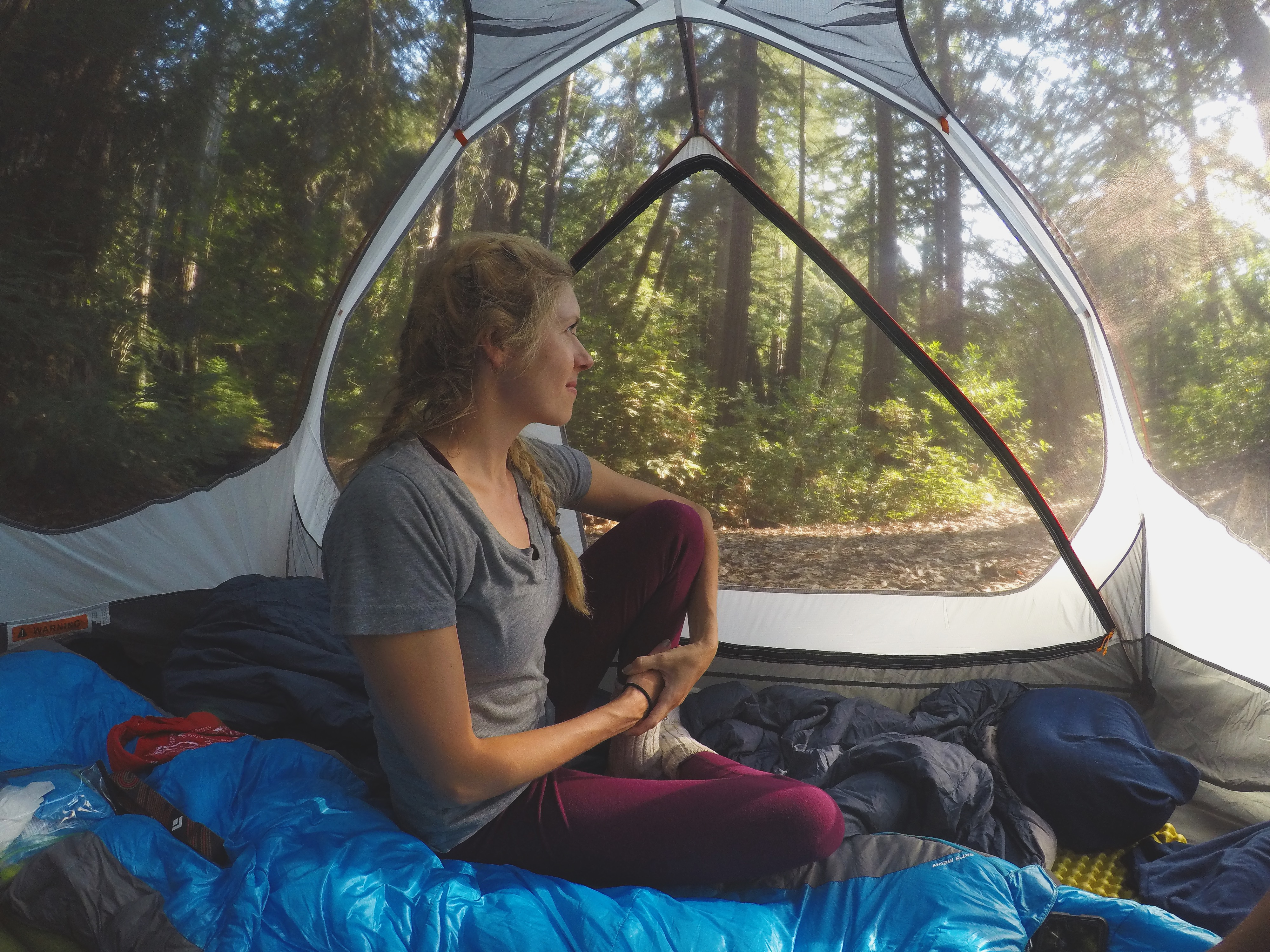 For you ladies, and men, who feel like you need hair washing more often try an alternative method like a waterless Shampoo.
It is best to keep your showers under two minutes. Make it a fun game for yourself to see how quickly you can get it done.
Did you actually know that it is actually better to shower only every other day to help protect our natural oil and skin barriers?
No? Well now you know!
USE REUSABLE WATER BOTTLES
This is my favorite tip! I know it may be a simple one, but I am literally obsessed with my reusable water bottles. Plastic bottles are so harmful to this earth and who likes extra trash anyways.
Wouldn't you prefer to carry a water bottle around with you that you could constantly refill?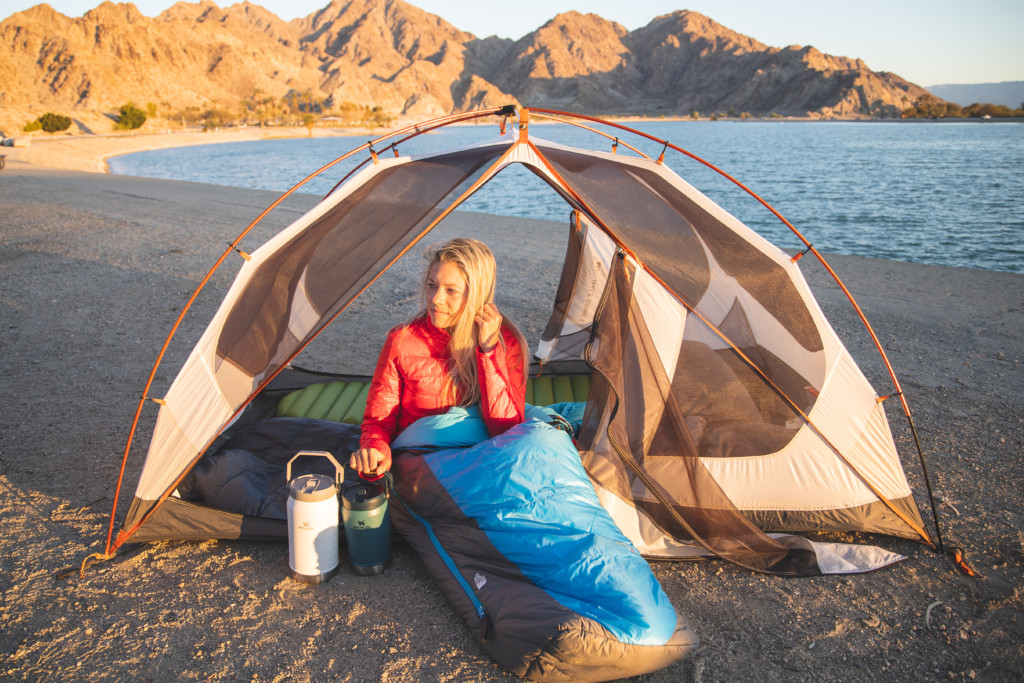 I have reusable water bottles for every occasion so that I don't risk using plastic bottles. Currently, I have one that stays in my car at all times and one that stays on my desk here at home at all times.
I also have one that stays in my work backpack and one that I use for hiking, so to say I am obsessed is an understatement haha.
Recently, I got these large water jugs from Stanley that are PERFECT for road trips. These jugs come in all different sizes from water bottle size (17oz) to family size (64oz).
I took two of these Iceflow water jugs with me on my most recent trips to Palm Springs and Joshua Tree. They were perfect for adventuring. Joshua Tree National Park does not have a lot of places to stop and refill water or any places to filter water from a river or stream.
So, we filled our Stanley Iceflow jugs with water ahead of time which was perfect for adventuring. We never had to worry about becoming dehydrated and we didn't have to stop for water.
We also knew that by filling them ahead of time we would use the water sparingly as it also needed to be used to brush our teeth and wash our hands and dishes, etc.
One of my favorite aspects of the new Iceflow jugs is there is a straw involved! This may sound silly, but I LOVE drinking from bottles with a straw. To be honest, I don't drink anything without a straw haha.
I started doing this with coffee and it has just turned into a way of life for me.
Alright, all that to say is I have tested out tons of water bottles, literally tons, and have found Stanley to be my favorite out of all of them. The quality and structure are exquisite. I have never had an issue with them leaking and I just love the company.
BOOK ECO-FRIENDLY STAYS
If you are anything like me then you love traveling too! More and more places are becoming eco-friendly stays, so I encourage you to look for a place that advertises they are eco-friendly.
Make sure to look into how they are being more eco-friendly too. While at your stay there are a few other ways to reduce your water intake. One is to avoid doing laundry while on vacation and instead of asking for clean sheets and towels try reusing them as laundry accounts for one of the most water consumption things out there.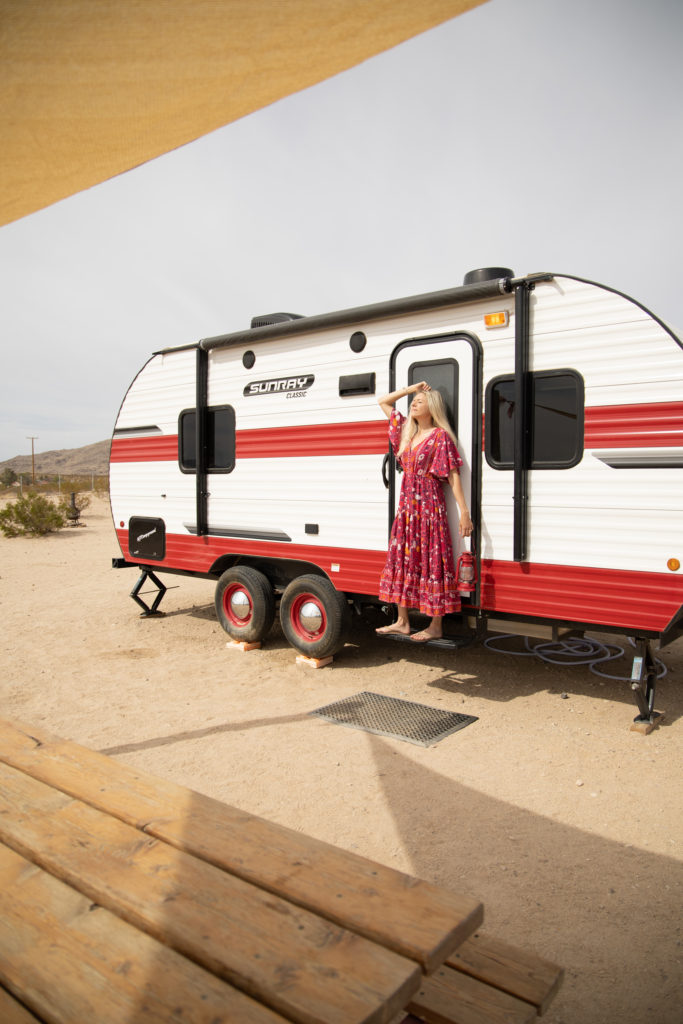 If you absolutely need to wash your clothes while traveling I recommend using an eco-friendly detergent.
Websites like Ecobnb and Book Different offer an easy way for you to find more eco-friendly stays or you can check out these eco-friendly Green Hotels.
If you are traveling outdoors here are some ways to maintain being eco-friendly while camping.
REUSE WATER
You can easily reduce your water impact by turning off the sink as you are brushing your teeth or scrubbing dishes, but have you ever thought of reusing your water?
One way I have become a more water conscious traveler is by learning ways I can reuse my water. Especially when out camping.
Purchase a "dishwashing bin" to wash your dishes in and reuse the water throughout your time camping to clean your dishes. If you are out on a hike and near a river then try using a water filtration system to get fresh water.
FINAL THOUGHTS FROM YOUR OUTDOOR LOVING GIRL
You can use this water calculator to see how much water consumption you use. I took this quiz and my current water consumption is about 71 gallons per day, which is still more than what they allow people in South Africa to use per day.
This is still a work in progress for me, but I hope to continue to become a more water conscious traveler as I continue to explore this world.
Will you join me in this endeavor?
Like this post!? Pin it for later!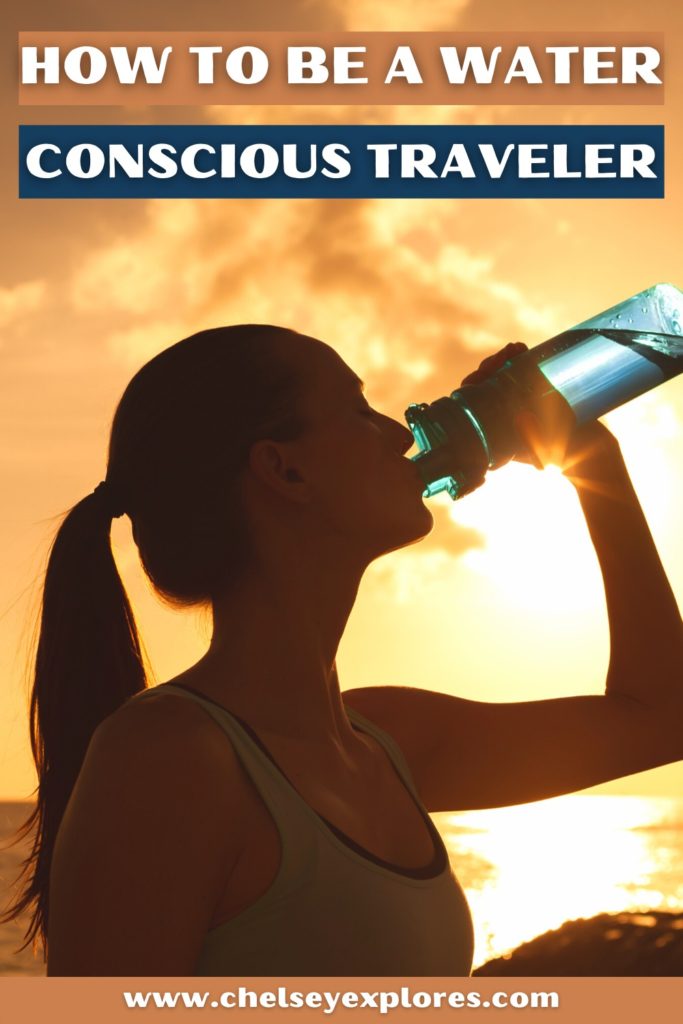 EASY STEPS YOU CAN TAKE TO BECOME A MORE WATER CONSCIOUS TRAVELER