The Ultimate Christmas in San Diego List for 2023
I think the Christmas season may be my most favorite time of year-maybe that is because my birthday is also in December, but truly, each year I become more and more excited for all the activities!
The season is always so full of cheer and festive holiday spirit, the fond memories that can be made with family and friends when work gives everyone time off to spend with loved ones is a must!
And one of the best places to travel to for the holiday season is San Diego, where Christmas events are galore!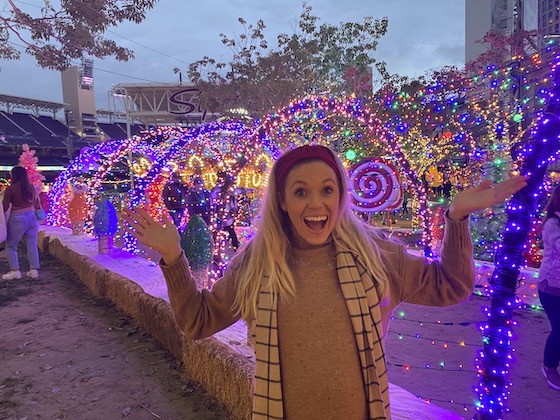 From walking underneath thousands of sparkling lights at Lightscape at San Diego Botanic Garden to dining at insideOUT surrounded by nutcrackers, mistletoe, sparkling lights, and Christmas trees, San Diego is bountiful of holiday-inspired activities and dining options.
Take your time exploring the many top San Diego attractions for the festive season, as San Diego is full of them. Other popular San Diego Christmas attractions not in this article include stopping by the San Diego Zoo for Jungle Bells, Mission Bay for the famous tree lighting ceremony, the San Diego Bay holiday bowl parade, and the La Jolla Christmas Parade and Holiday Festival.
Things To Do in San Diego For Christmas
Ready for a time of cheer and festivity and a San Diego Christmas? Make cherished memories with family and friends, as these are the top things to do in San Diego for Christmas!
Lightscape at San Diego Botanic Garden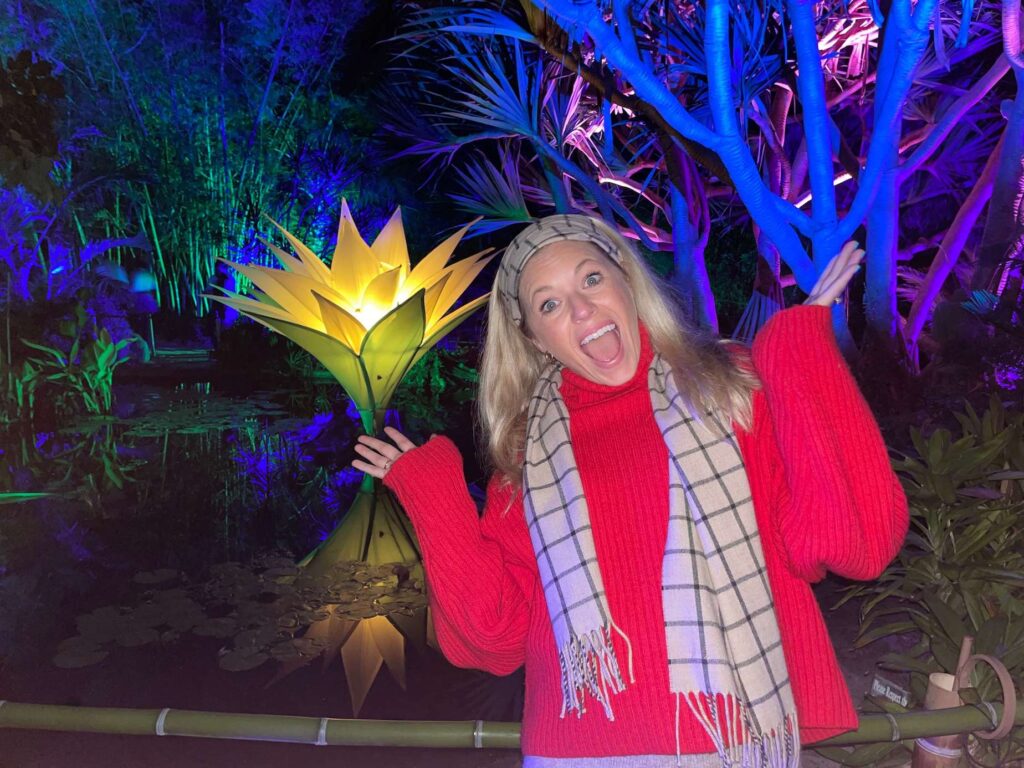 An internationally acclaimed show, Lightscape at San Diego Botanic Garden features more than one million holiday lights illuminating sculptures, tunnels, artistic installations, and more at the 37-acre garden.
The one-mile walking trail is custom-designed for San Diego Botanic Garden to present a sensational experience to light up the night for an unforgettable experience. Make sure to reserve your tickets!
Hotel Del Ice Skating & Dinner in a Bubble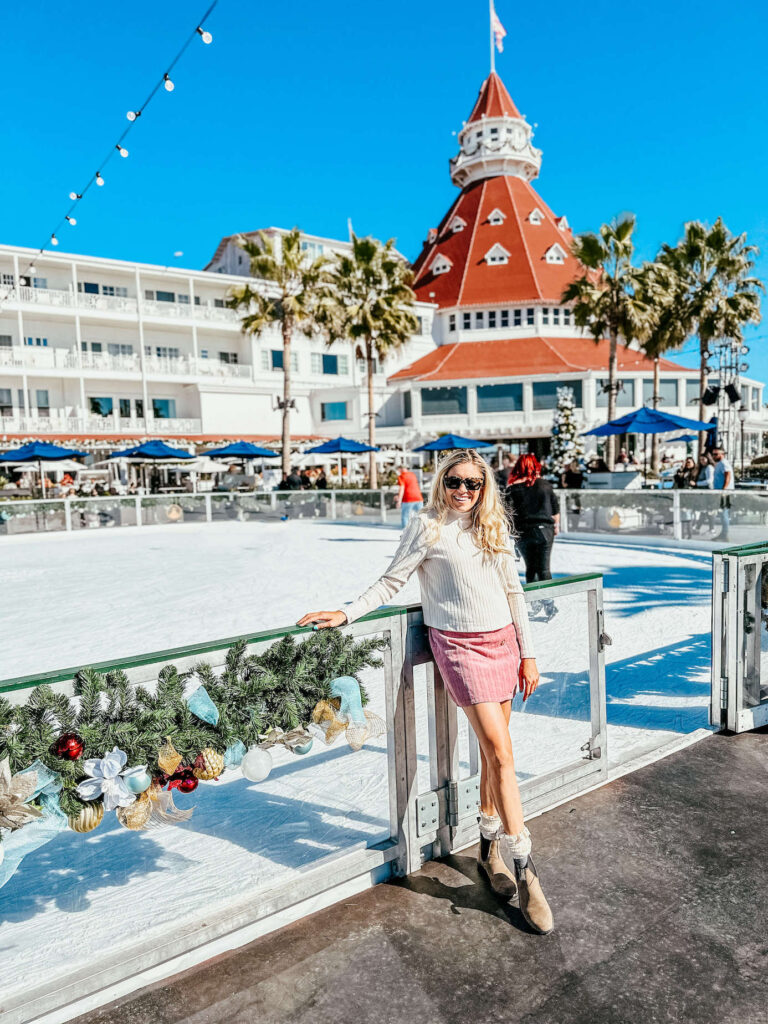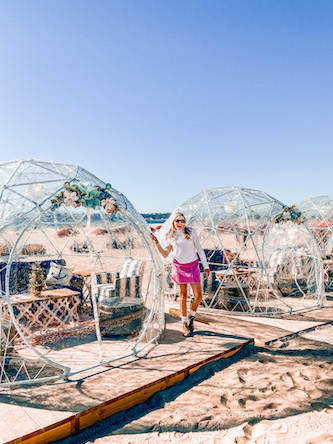 Returning for the 2022 holiday season, Skating by the Sea is a stunning beachfront ice rink that allows the opportunity to skate on the ice surrounded by scenic views of the Pacific. At the Frostbite Lounge, guests can reserve rink-side or ocean-side with plush seating, roaring fire pits, scrumptious eats, and holiday-themed libations.
Share a one-of-a-kind Beachside Igloo that features cozy living rooms, a warm fire pit, a setup to make premium s'mores, and two Hotel del Coronado blankets for a unique experience for dinner in a bubble!
Ice skating & Christmas Boat Rides at the Lakehouse Hotel in San Marcos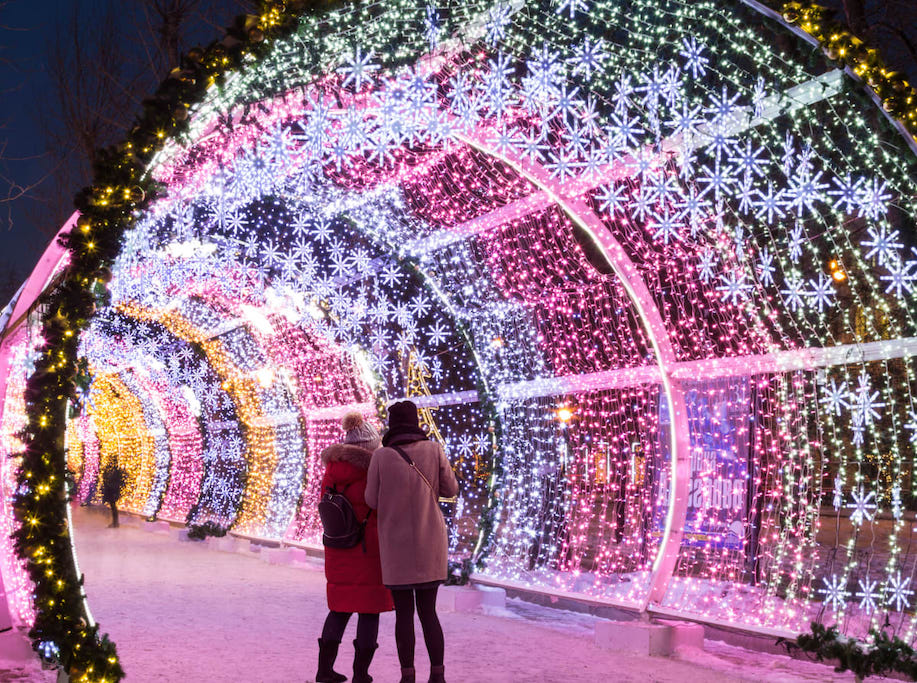 Enter a festive-filled winter wonderland at Lakehouse Hotel in San Marcos!
There's no better way to achieve the glorious holiday spirit than at Lakehouse Hotel, surrounded by stunning light displays, exclusive igloo dining experiences lakeside to Lake San Marcos, and an ice skating rink to glide on.
Other fun opportunities at Lakehouse Hotel include Christmas cruises on Lake San Marcos. Sail into the holiday season on a captained cruise with complimentary hot chocolate to explore the waters surrounded by holiday cheer!
Balboa Park December Nights
San Diego's largest free holiday festival, Balboa Park December Nights, joins family and holiday cheer together in a festive environment full of tasty food, joyous sounds, sparkling lights, and fun attractions. A tremendous family-friendly holiday event to take part in, for four hours each day, all of the museums are free as Christmas cheer, food, and music bolster Balboa Park with joy and give holiday spirit.
Belmont Park Winter Wonder Beachside Fest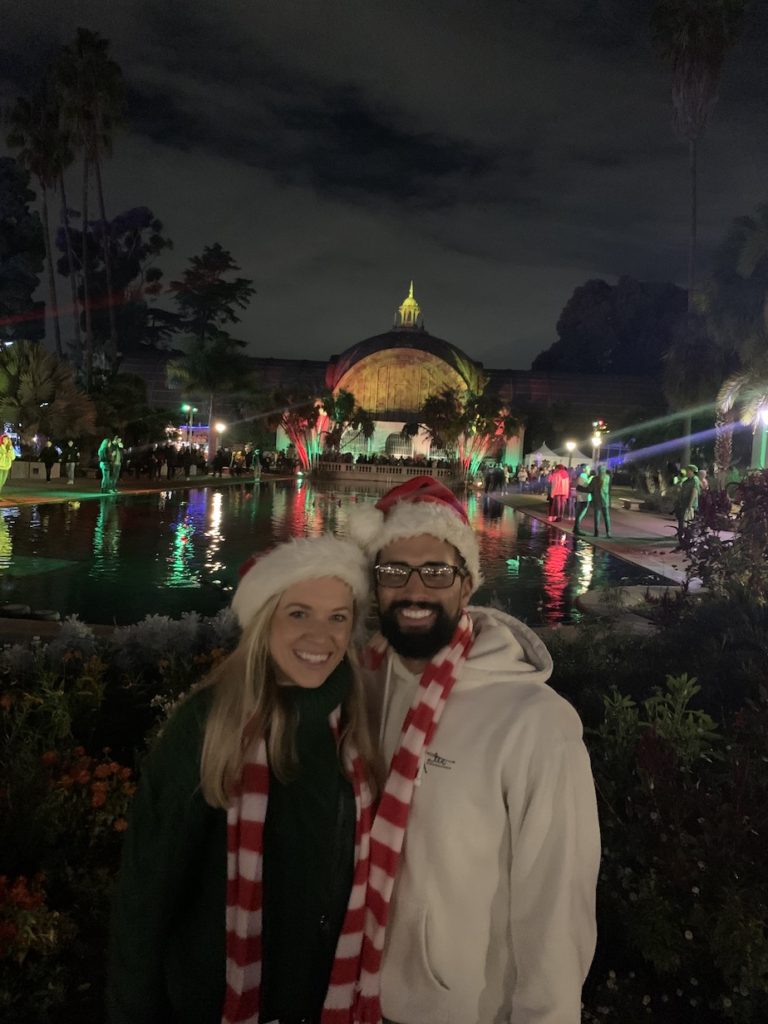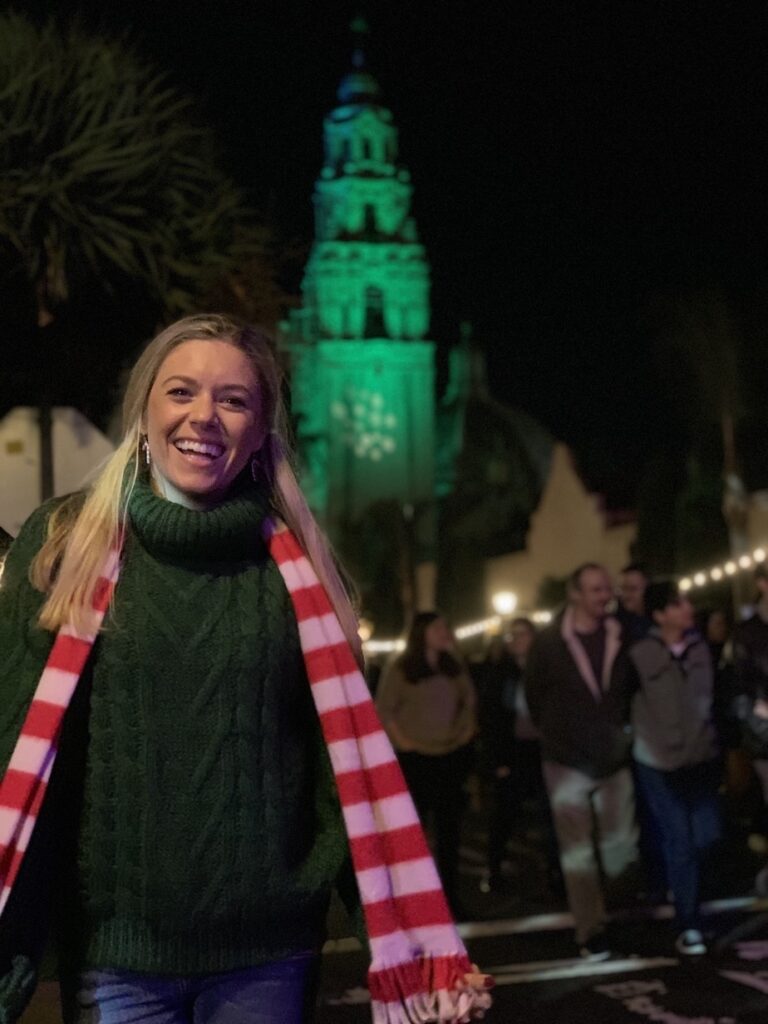 Discover the spirit of the holiday season at Belmont Park's Winter Wonder Beachside Fest!
Bringing families and friends together and spreading holiday cheer, Belmont Park is hosting its fourth annual Winter Wonder Holiday spectacular. From festive rides and exciting attractions, like the iconic Giant Dipper Roller Coaster, at Belmont Park, you can take pictures with oversized sculptures and sip on holiday-inspired drinks as you stroll through the Midway under millions of lights.
COASTAL CHRISTMAS DEL MAR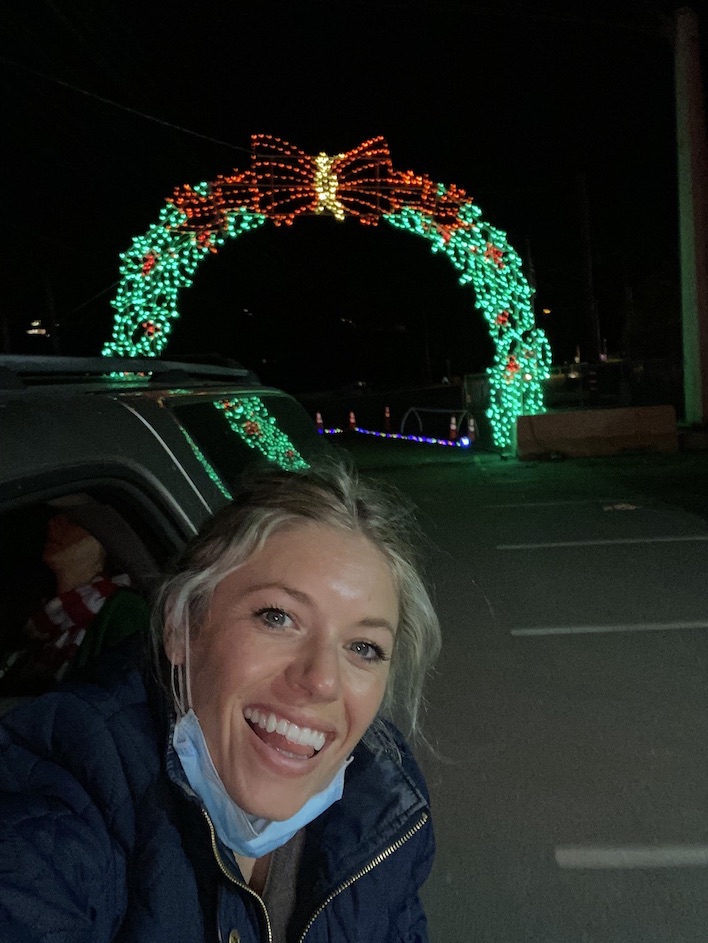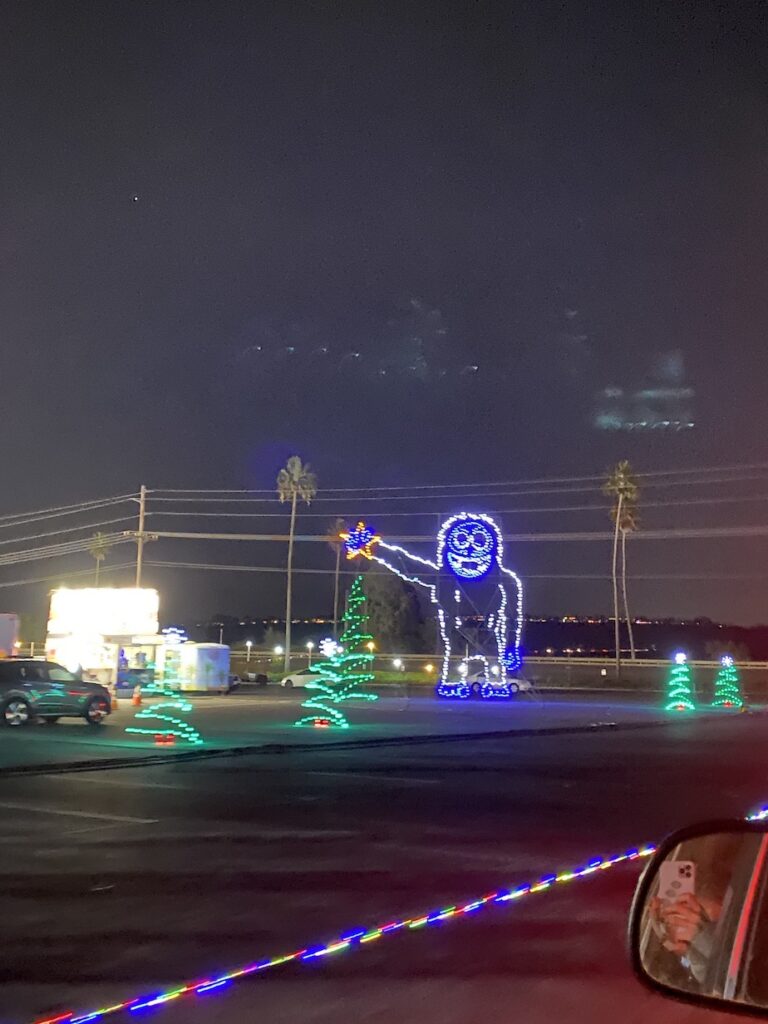 Get ready to embark on a festive journey like no other, as we transform the iconic Del Mar Fairgrounds into a winter wonderland by the sea. With twinkling lights, holiday cheer, and delicious snacks and drinks for both kids and adults, Coastal Christmas Holiday Light Spectacular promises to be your new favorite holiday tradition.
Activities include the holiday light trail, holiday skating, visits with Santa, private Igloo and Fireside Lounge reservations, Frosty's Fun Zone with jumpers, zip line, and rock climbing, and more!

Del Mar Fairgrounds
Open weekends starting December 14th from 4 PM – 9 PM
Thursday, December 14 – Sunday, December 17
Friday, December 22 – Tuesday, December 26
Friday, December 29 – Saturday, December 30

Buy tickets at: https://cbfproductions.ticketspice.com/coastal-christmas-del-mar
FB: Coastal Christmas Del Mar
Ride the Polar Express with the Southern California Railway Museum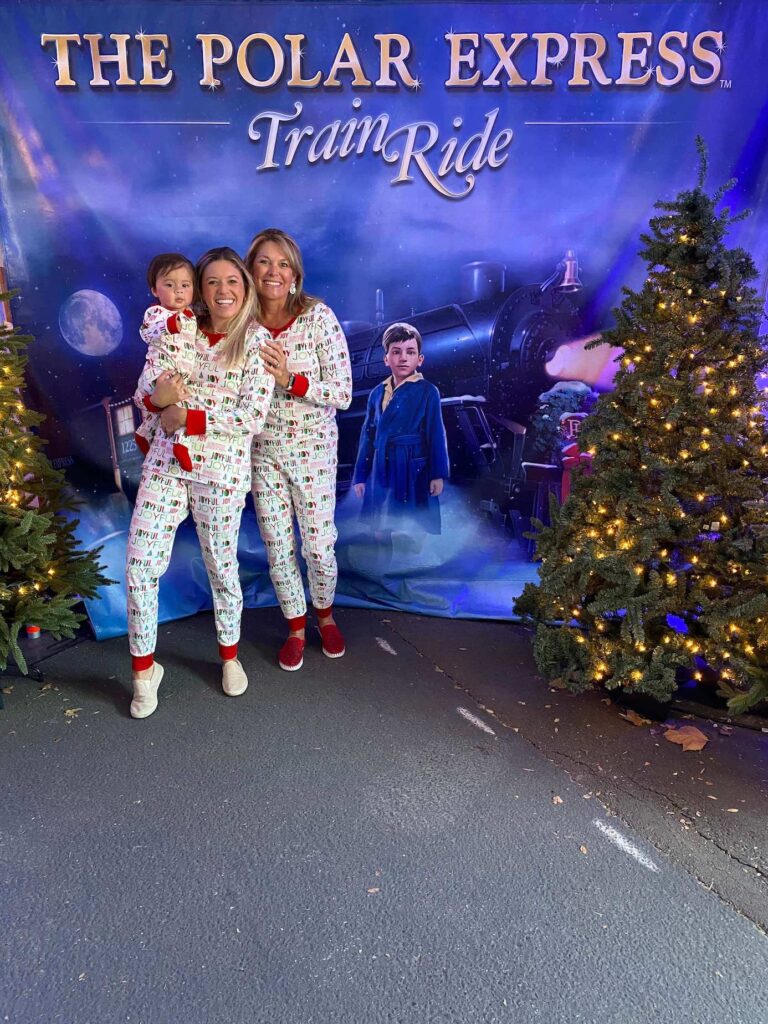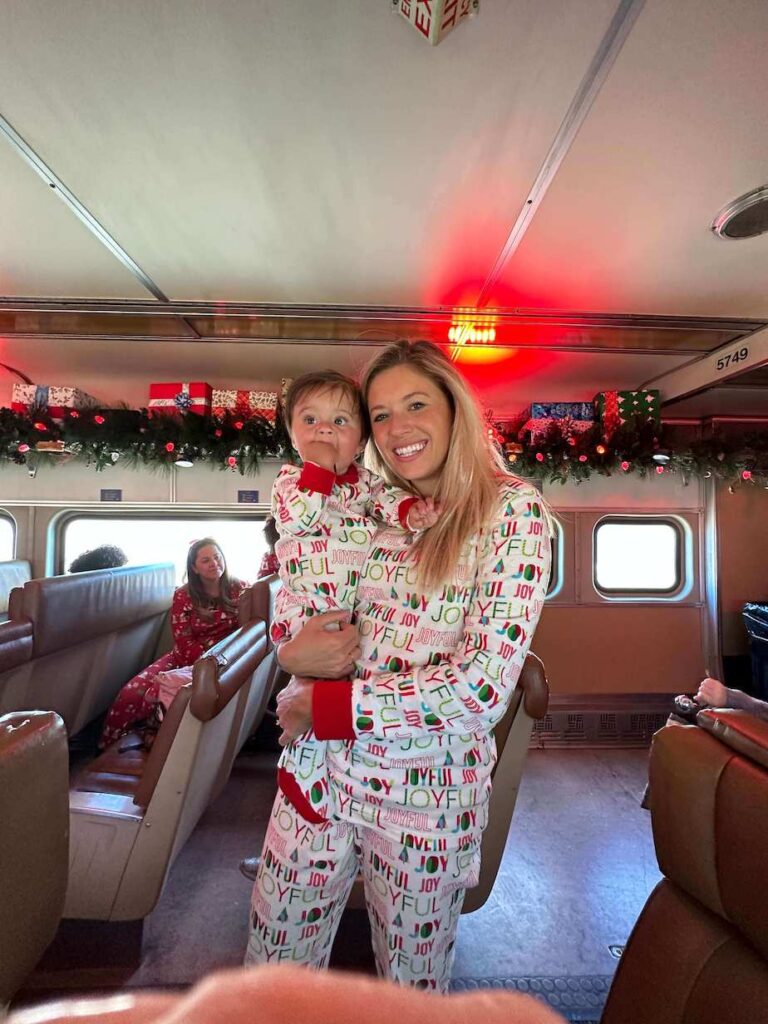 There's no better way to get into the holiday spirit than riding the Polar Express at the Southern California Railway Museum!
Surrounded by the sounds of the motion picture soundtrack, passengers can relieve the magic of the iconic story as they travel on the Polar Express on a one-hour trip to meet Santa.
On board, guests will step over to their coach and punch in their golden ticket before being welcomed by hot chocolate and mouthwateringly tasty Walkers Shortbread served by dancing chefs.
Passengers will then read along with the classic story written by Chris Van Allsburg and receive their first Christmas gift, a silver sleigh bell.
The Grinch Play in Balboa Park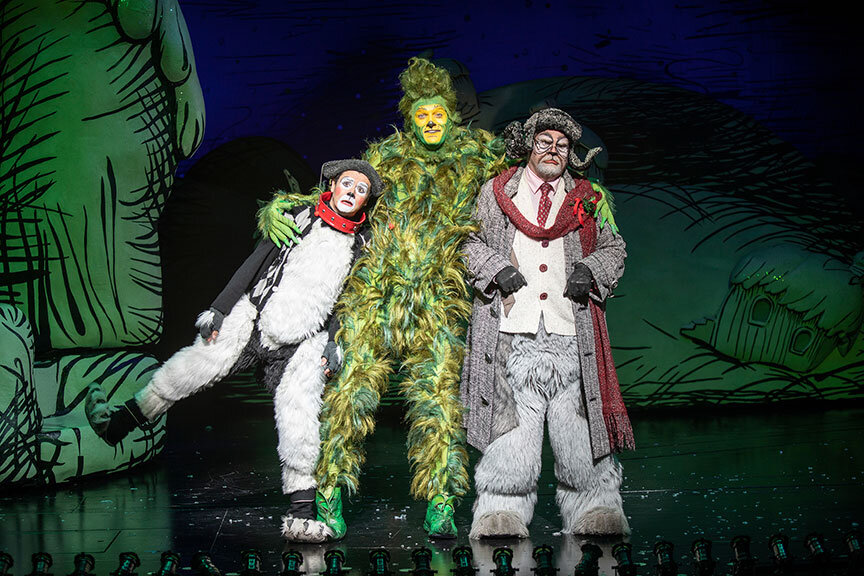 Treat the family to San Diego's favorite holiday production, The Grinch Play in Balboa Park, at the Old Globe Theatre!
This year, one of the centerpieces of the holiday season in San Diego marks the 25th anniversary of this enchanting show, How The Grinch Stole Christmas, filled with Seussian rhyme and holiday cheer.
The play features a book and lyrics by Timothy Mason and music by Mel Marvin as a whimsical musical filled with classic holiday songs and a lot of holiday cheer!
Christmas Decorative Places To Eat In San Diego For Christmas
Make reservations for a holiday-inspired meal surrounded by Christmas decorations galore at these top festive restaurants and bars in San Diego!
Nolita Hall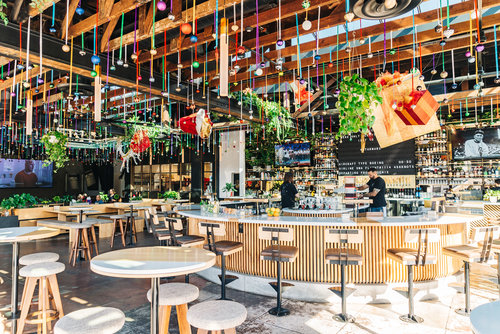 The owner's love and dedication to the Christmas spirit have extended to a significant holiday transformation of the Little Italy restaurant and bar, Nolita Hall.
Screening classic Christmas movies, shown continuously on two massive 165-inch HD screens to begin the holiday cheer, Nolita Hall will also host surprise visits from Santa! In addition, the rotation selection of menu specials will feature holiday cocktails like the Elf Spikey Syrup, Home Alone EggNog, and Spice Christmas Manhattan.
The Grass Skirt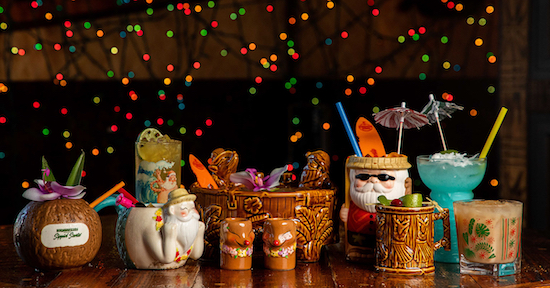 The pop-up bar, "Sippin' Santa," comes into town for the first time to take over The Grass Skirt on Grand Avenue in Pacific Beach!
The location will feature tiki-themed holiday cocktails with quirky names like Papa Noel and Christmas Eve of Destruction. Each drink will be poured into intricate custom glassware that patrons will have the opportunity to buy.
Polite Provisions
Christmas has arrived early at Polite Provisions!
Decorated from floor to ceiling in holiday cheer and a boatload of tinsels, the Adams Avenue bar has received a holiday makeover by the Christmas-themed pop-up bar Miracle.
Running through Christmas Eve, Miracle brings the festive holiday spirit to turn Polite Provisions into a winter wonderland with regular offerings of holiday-inspired cocktails like How the Gimlet Stole Christmas, and You'll Shoot Your Rye Out.
insideOUT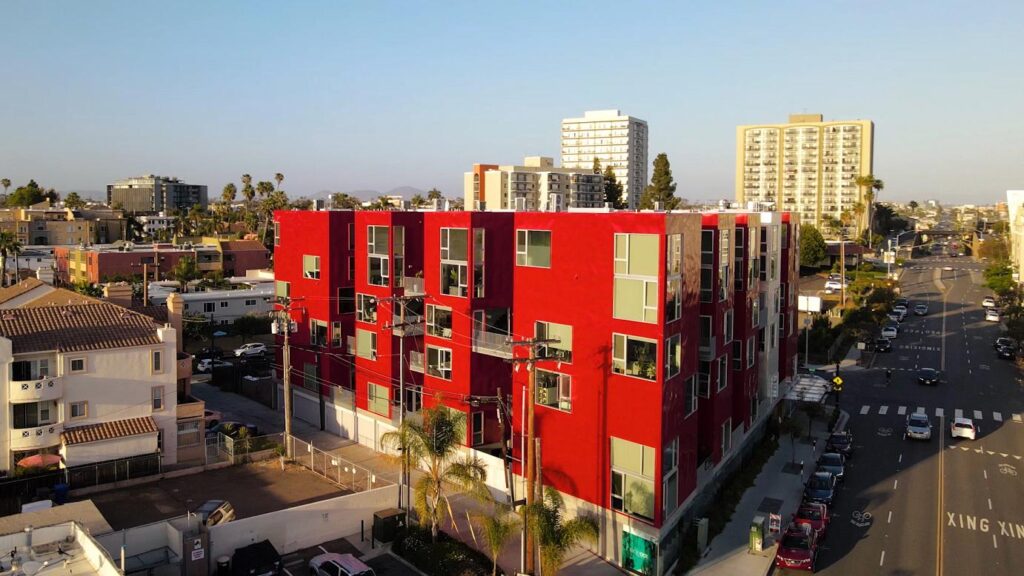 Prepare to be amazed at insideOUT, where thousands of lights, hanging stars, and Christmas tree lighting will welcome all who dine at this festive restaurant. So sit down for a meal surrounded by nutcrackers and mistletoe. And don't forget to order one of the holiday specialty cocktails!
The list of Christmas activities in San Diego truly could go on and on. There are so many places that decorate for Christmas or host festive gatherings. I've touched on my favorite ones above and hope you are able to participate in at least one of these Christmas in San Diego events!