THE TOP 5 INSTAGRAMMABLE PLACES IN SAN DIEGO AND EXACTLY WHERE TO FIND THEM
You may have been following along on my Tik Tok for a while now or maybe you don't but now you should. 🙂
You probably know by now that I post a ton of San Diego videos on Tik Tok and you are probably dying to find out the exact location of some of those places.
In this post, I am sharing the exact spots for those amazing pictures you see in San Diego as well as the best times to visit each location.
Let's get to the most instagrammable places in San Diego!
BEFORE WE BEGIN: WHEN IS THE BEST TIME TO VISIT SAN DIEGO
Honestly, San Diego is beautiful to visit at all times of the year, but if you are looking for warm days and beautiful sunsets at night, then I highly recommend coming in October.
Each season is just a little bit different here in San Diego, but whatever you choose will not be wrong.
I actually have a full detailed guide on the breakdown of each season in San Diego and when the best time to visit San Diego is!
THE TOP 5 INSTAGRAMMABLE PLACES IN SAN DIEGO AND EXACTLY WHERE TO FIND THEM
1. THE GROUNDS BEAN BAR
Who doesn't love coffee? Even if you don't like coffee you should still visit this cute coffee shop located in Pacific Beach.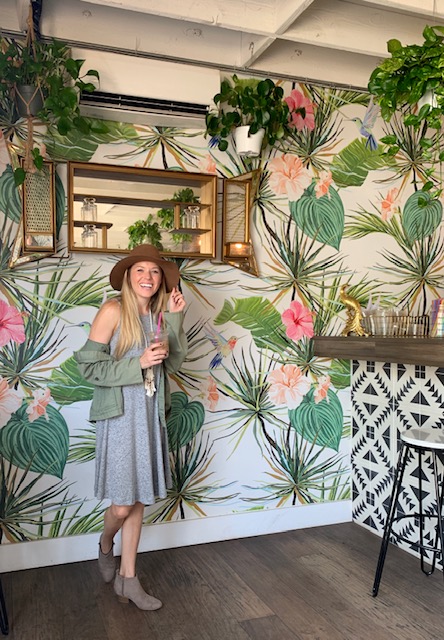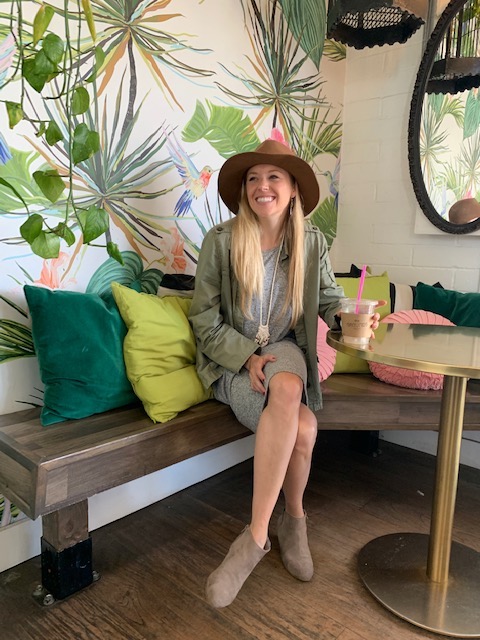 The inside aesthetic is just too cute to miss and the food is delicious. The Grounds Bean bar is definitely one of the most instagrammable places in San Diego. Located at 1571 La Playa Ave it can be hard to miss as it is tucked off the side of the street!
Make sure you have plenty of time to photograph yourself in front of their palm tree wall.
2. TORREY PINES GLIDER PORT
This is the perfect spot for a date night or a group hangout. I have gone here multiple times with multiple people.
You can do multiple things at the gliderport! Bring a picnic set up for you and your loved one. Head here to watch the sunset! Bring someone here and watch the hangliders glide around the area, grab a burger from the snack bar, or take a hike down to the beach!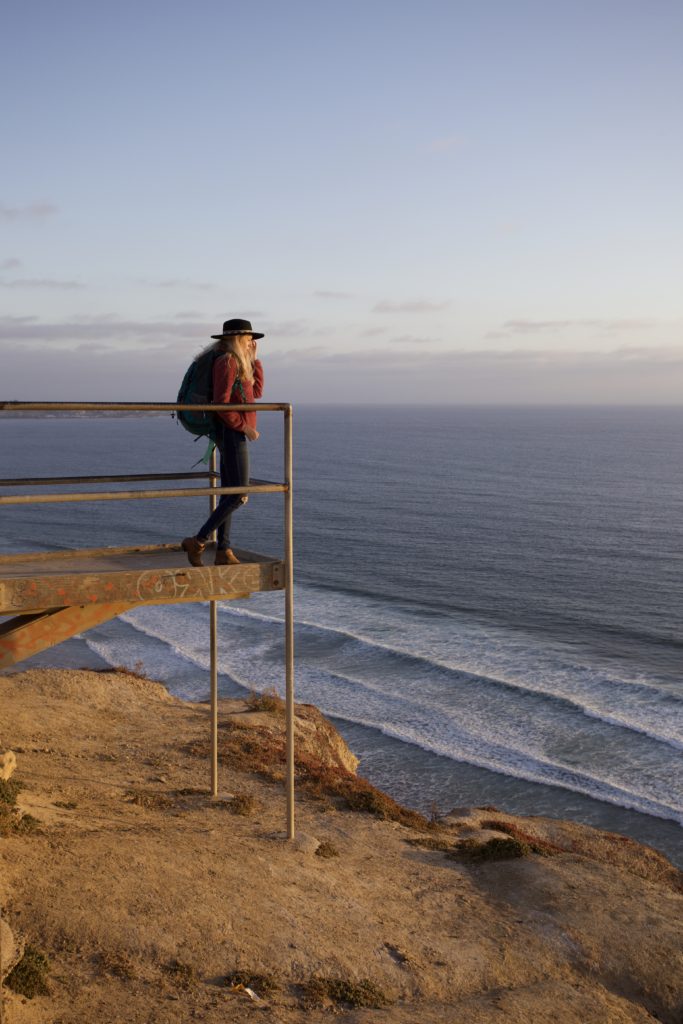 Literally, so many fun things to do here and each location makes for a great Instagram photo!
This place is super simple to find! Just type in Torrey Pines Gliderport into Google maps and it will bring you to the parking lot. From the parking lot, just walk on up to the gliderport area!
You won't be able to miss it!
3. SUNRISE HIGHWAY
One of my most popular Tik Toks is about my experience car camping along Sunrise Highway.
This is a beautiful location located just east of San Diego in the hills of Mt. Laguna. There are tons of different hiking options out here, but my personal recommendation is to car camp at Kwaay Paay Peak.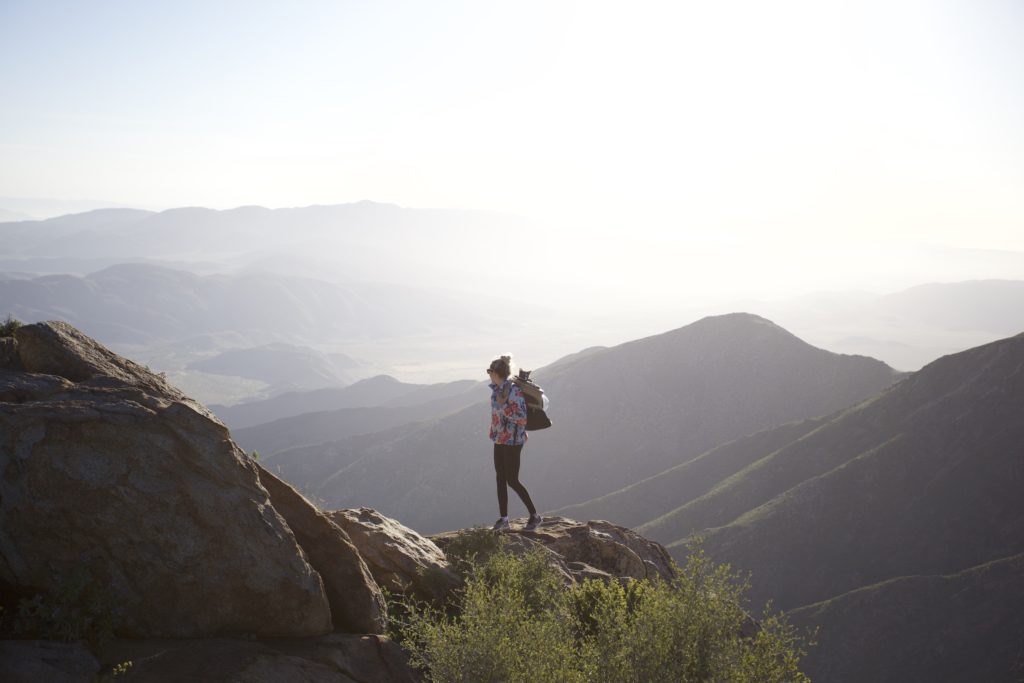 I have a complete guide on car camping at Kwaay Paay Peak that you can check out for more info!
My personal recommendation is to spend the night and then wake up to watch the sunrise. Psst it makes for some epic and stunning photos!
4. SCRIPPS PIER IN LA JOLLA
This spot is a classic one for family photos, as it should be. The Scripps pier encompasses what San Diego is as a whole: beach and beautiful sunsets.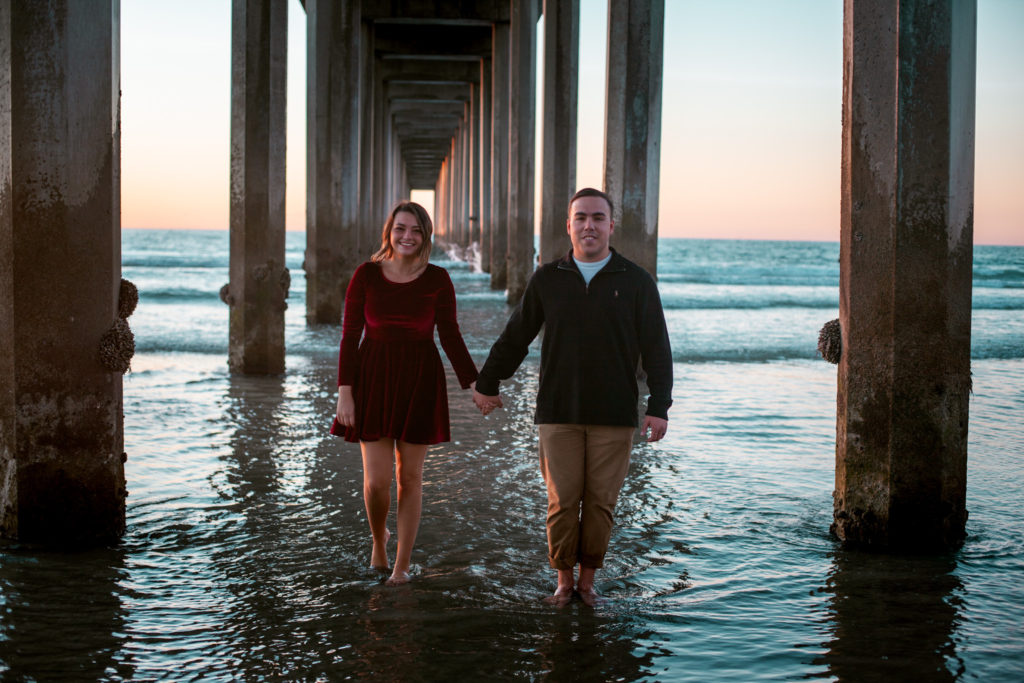 Regardless of whether or not you come here for family photos or not it is a beautiful spot to sit and have a picnic. There is a nice grass spot located just above the pier. Or grab a sandwich from the cafe right along the beachside.
Make sure to come to the spot for sunset.
5. INVIGATORIUM IN DOWNTOWN SAN DIEGO
This is another fun unique coffee shop located in the downtown area. This coffee shop is known for its amazing burritos and tacos and they have a bar attached to it.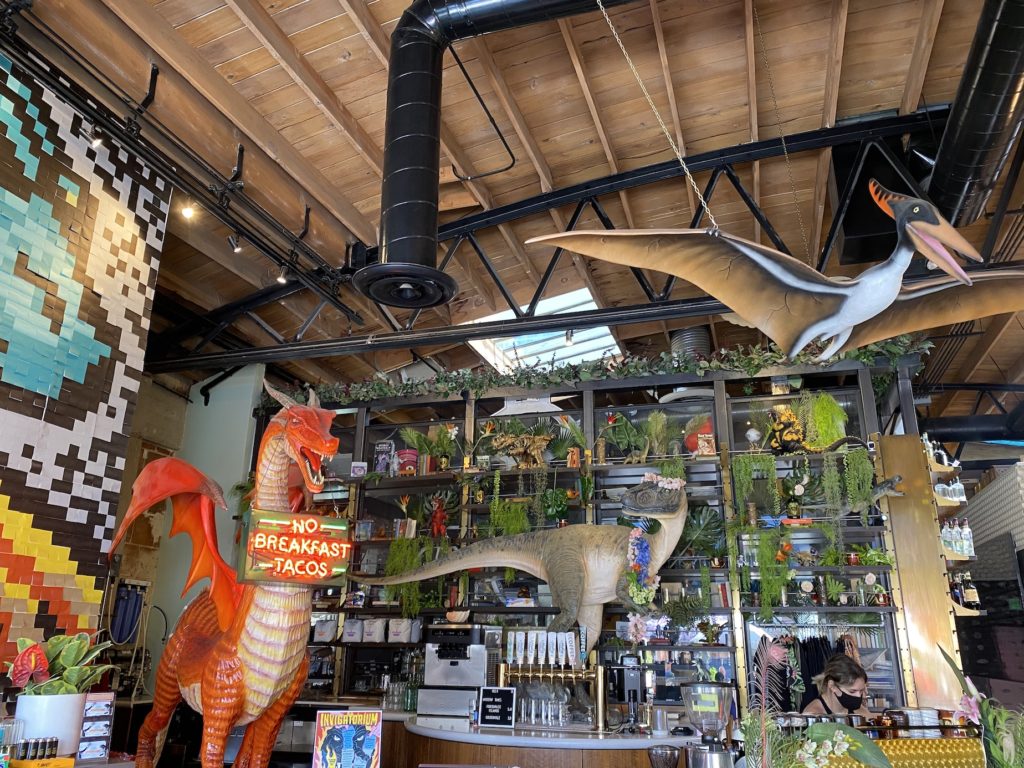 I love the unique decor at the Invigatorium. It is all decked out with tropical vibes and dinosaurs! How creative and fun is that! They currently have a cute outdoor seating area as well.
Like this post? Pin it for later!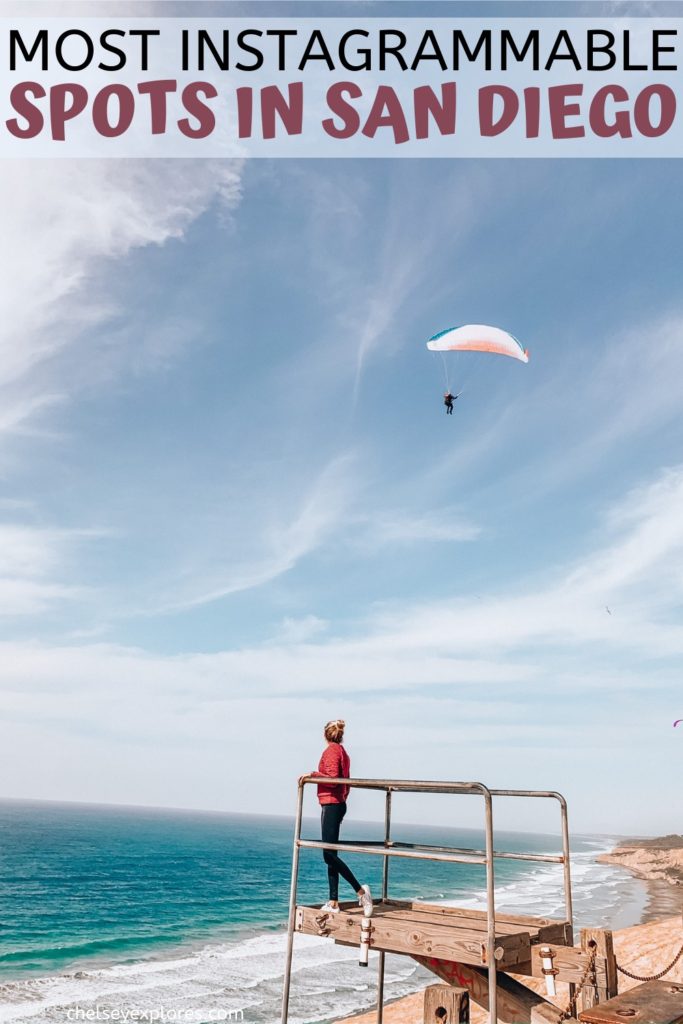 FINAL THOUGHTS FROM YOUR OUTDOOR LOVING GIRL