19 Fun Things to do in North County San Diego and Beyond!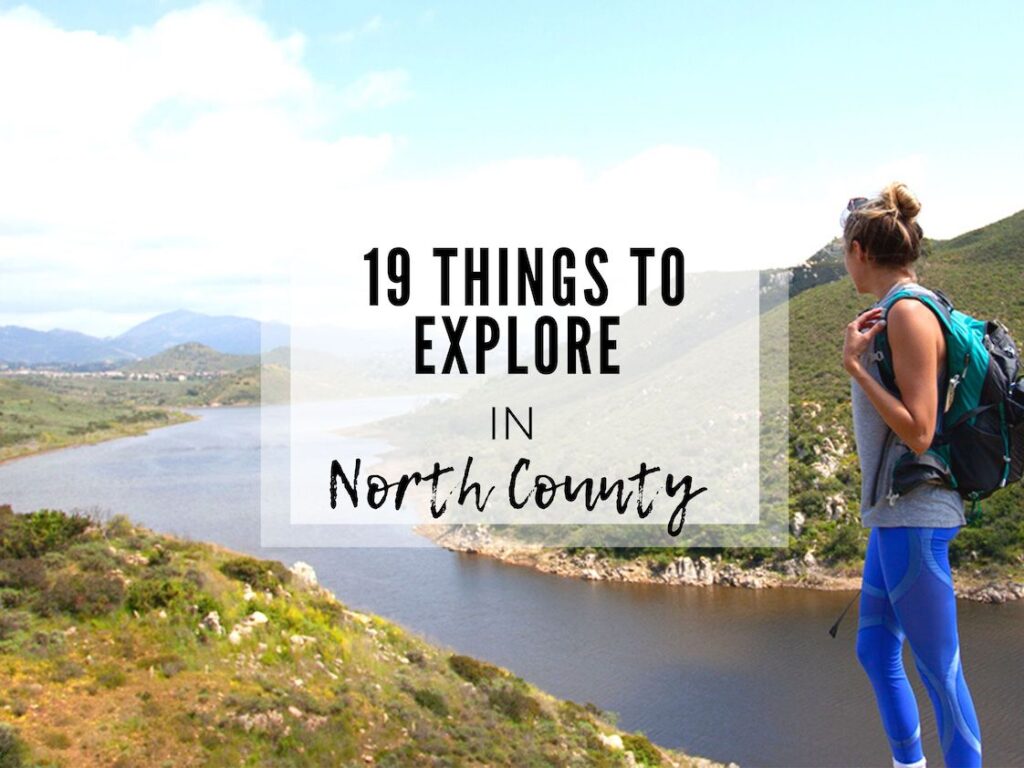 What Is Considered North County San Diego?
I actually grew up in North County San Diego, specifically the town of Vista. So, to say I know this area well is an understatement. In this article, I am showcasing some of my favorite things to do in North County as well as some fun things to do just outside the boundaries of what is considered North County San Diego.
Before we discuss the top things to do in North County, San Diego, it's important to know what's considered "North County." This is the general summarization of what is considered North County San Diego, as the area does include dozens of communities.
North County San Diego includes:
Carlsbad
Del Mar
Encinitas
Oceanside
Solana Beach
Vista
Escondido
Poway
the northern part of the City of San Diego
Pala
Pauma
Yuima
La Jolla
Rincon
San Pasqual
Mesa Grande
Santa Ysabel
Inaja
Cosmit
Los Coyotes Reservations
19 Fun Things to Do in North County San Diego
Let's dive right in and discuss some of the best things you can do in North County San Diego. Plus, you don't want to miss my video on 5 Hidden Gems to check out in North County San Diego!
1. Go For a Safari Ride At The San Diego Zoo Safari Park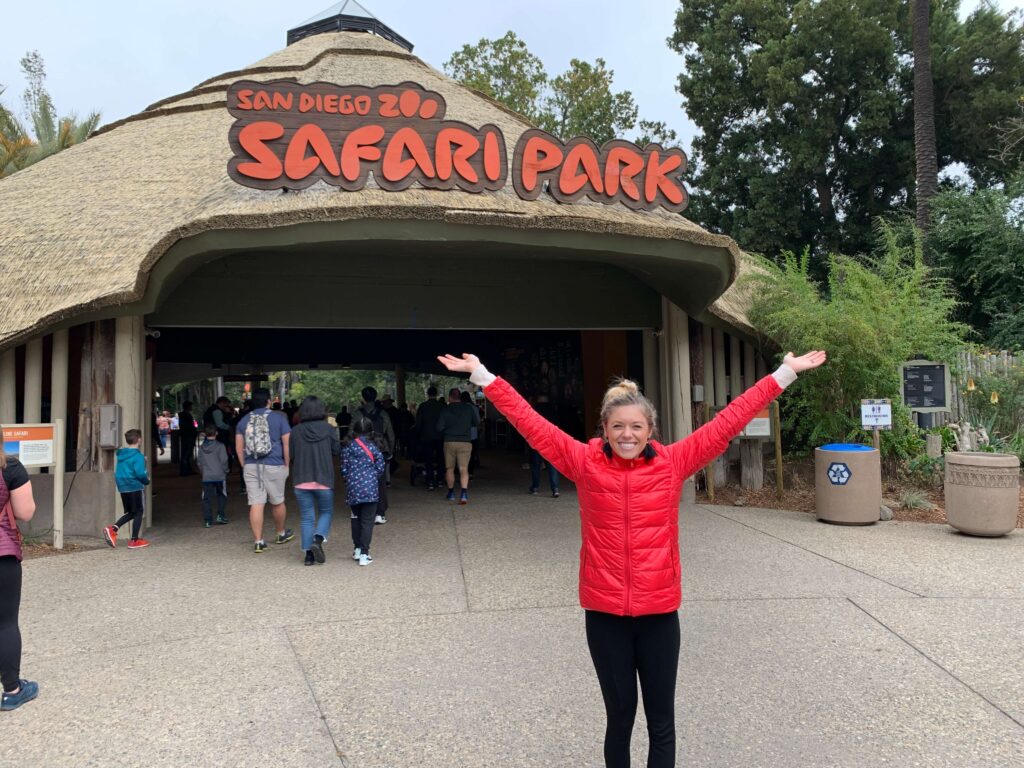 One of the most prominent attractions in San Diego County, the San Diego Zoo Safari Park is home to over 3,600 animals and 300 species.
The park attracts almost two million visitors every year thanks to its exceptional mix of animal species and long stretches of savannah-themed habitats that make it seem like you're on the plains themselves. And though the San Diego Zoo Safari Park is more widely known for its animal species, the park is also an accredited botanical garden boasting over 1.3 million plants and more than 3,700 species.
This one-of-a-kind activity is an adventure you'll never forget as you travel through the savannah plains on a safari ride of a lifetime!
I have two whole youtubes specifically on the Safari Park. You can check out the best route to take when visiting the Safari Park and don't miss my 15 tips you must know before visiting the Safari Park.
2. Enjoy Fine Dining at A North County Restaurant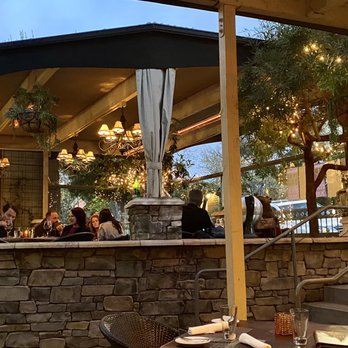 North County San Diego is full of luxurious fine-dining restaurants to choose from to celebrate a birthday, get-together, vacation, or simply treat yourself!
If French food is your jam, Paon Restaurant & Bar in Carlsbad Village is a popular choice featuring French-inspired California cuisine in a lavish setting. The lush cocktail lounge and elegant dining room emit a luxurious atmosphere to sink into while savoring the vibes, food, and company. The restaurant serves a wide selection of world-class wines and a menu using locally grown and organic produce ingredients.
In Del Mar is another great fine-dining choice called MARKET Restaurant & Bar. This upscale eastern features California cuisine made using locally sourced and seasonal ingredients. The dining space features earth-tone aesthetics and a refinement that exudes a prestige perfect for a fine dining experience.
3. North County San Diego Surf Schools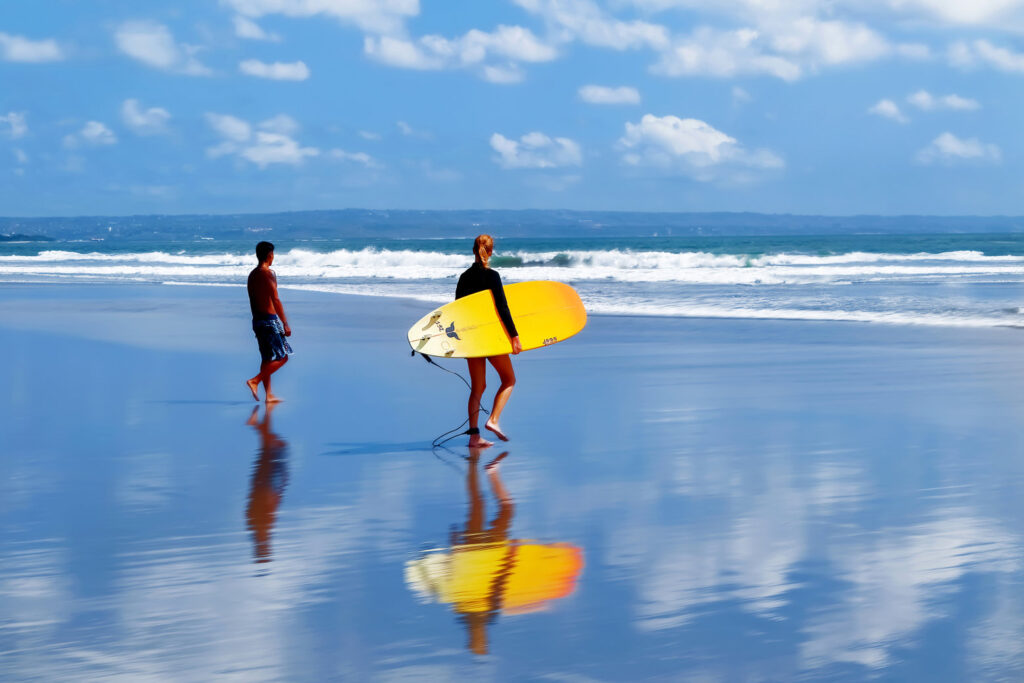 While you're in the area, you need to try your hand at surfing – and there's no better way to learn how than at a North County San Diego surf school!
There are many excellent choices for surf schools in the area to consider. For example, in Encinitas, Leucadia Surf School has taught people how to surf since 2002 at Moonlight Beach. Perfect for first-timers, the surf school is targeted at beginners at surfing, no matter what age you are, to discover the best steps for riding your first wave.
Founded in Oceanside, North County Surf Academy is the area's highest-rated surf school! All ages and skill levels can enjoy riding the ocean's waves in private and group surf lesson options by top-notch instructors.
Find a Unique Tour to Do in North County
4. Check Out All the San Clemente Day Trip Things To Do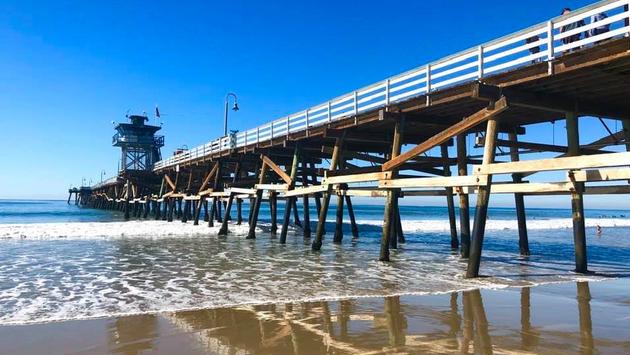 The list is vast if you're searching for the best San Clemente things to do on a day trip!
San Clemente is notorious for its Spanish Colonial Revival architecture and beachside setting, termed the "Spanish Village By The Sea." San Clemente State Beach is a beautiful spot to sink your toes in the sand and catch some sun rays. The beach is popular for its outdoor activities, including camping, snorkeling, whale watching, hiking, and surfing.
And while you're in the area, strolling along the beach, check out San Clemente Pier, which offers exceptional coastal views. Nearby is T-Street Beach, a famous location for tourists and locals who enjoy hitting the water to bodyboard and surf.
5. Take A Stroll Through the San Diego Botanic Garden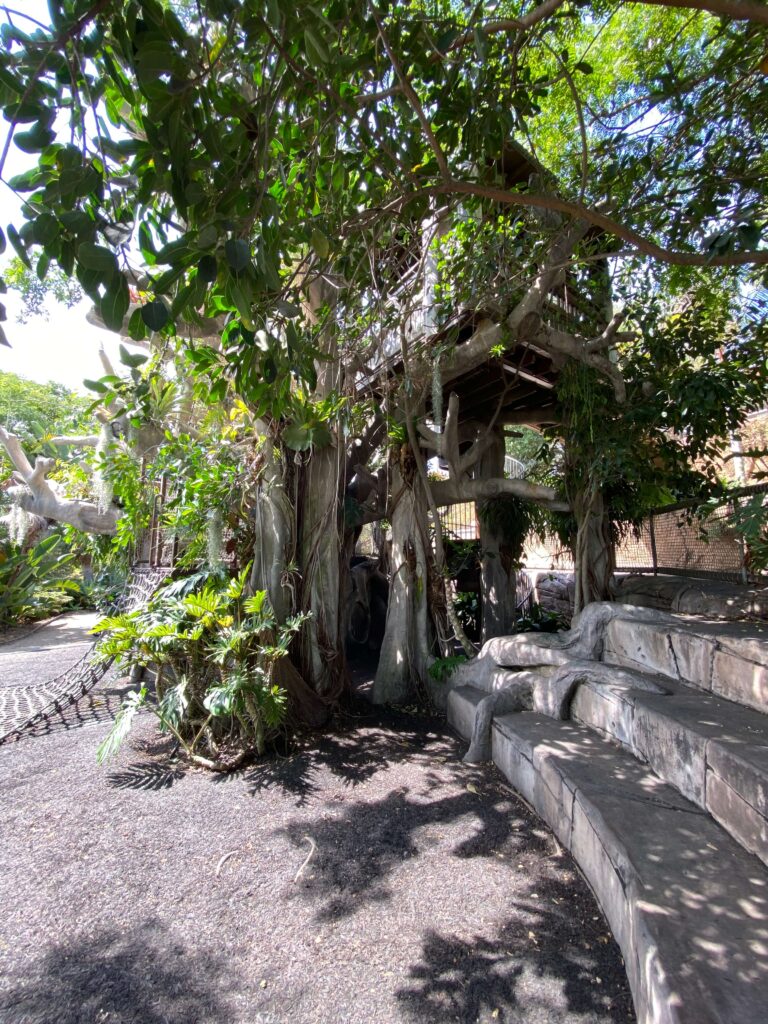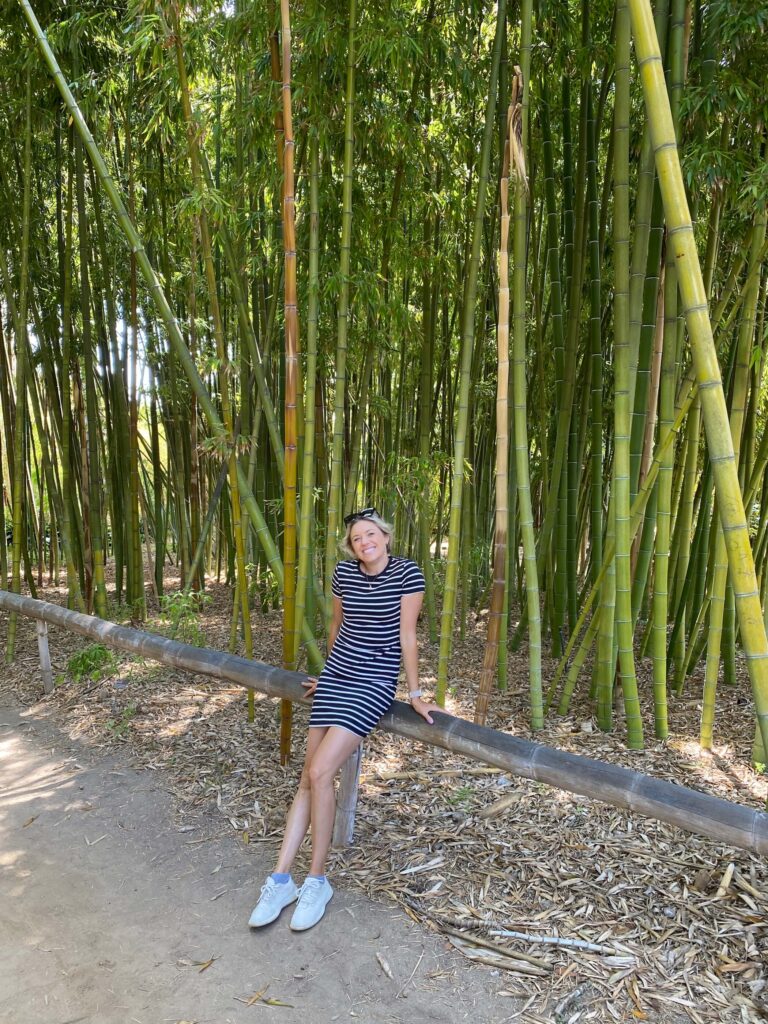 Previously known as Quail Botanical Gardens, the San Diego Botanic Garden is found in Encinitas, stretching across 37 acres and thriving with various plant species.
This urban oasis of North County San Diego presents 29 exceptional themed gardens featuring more than 5,300 plant species from 15 various regions. Four miles of trails wind and twist through the San Diego Botanic Garden so visitors can experience the wonders of these plant species firsthand – and take their time doing so!
San Diego Botanic Garden boasts the largest kids' garden on the west coast and North America's largest public bamboo collection. A visit to the exceptional San Diego Botanic Garden opens up a new world for visitors, locals and tourists alike, to ponder and admire this awe-inspiring collection.
6. Travel Through Annie's Canyon Trail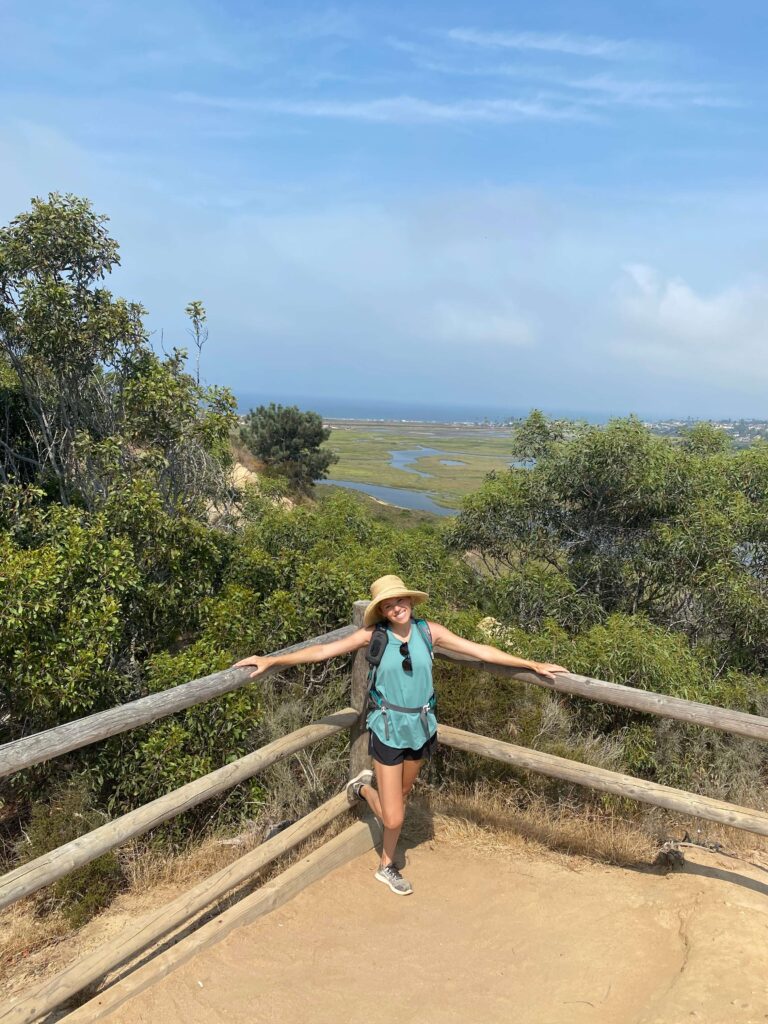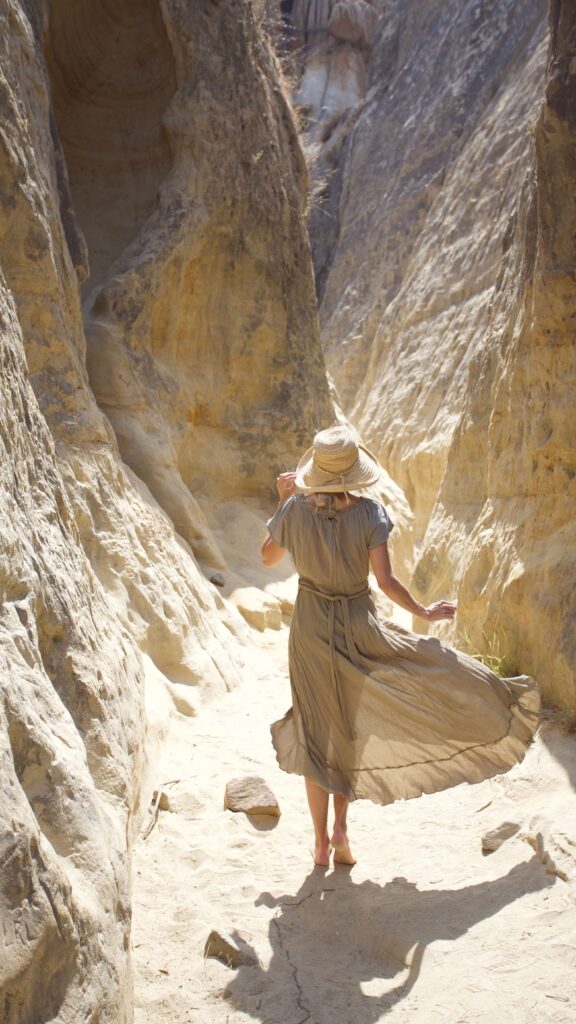 Winding through Solana Beach, Annie's Canyon Trail is part of an ecological reserve. It is a favored spot for hiking due to its amazing scenic opportunities.
From Annie's Canyon Trail, you can traverse through eroding sandstone walls that wind, twist, and curve a natural path on the trail. Throughout the path are awe-inspiring perspectives of the San Elijo Lagoon and the Pacific Ocean to bask in on your adventure of this spectacular outdoor adventure. The trail winds down the Solana Hills and over a pedestrian bridge that travels to the other side of the channel to the slot canyon to explore Annie's Canyon Trail.
7. Explore North County'S Coastal Famous Beaches Attractions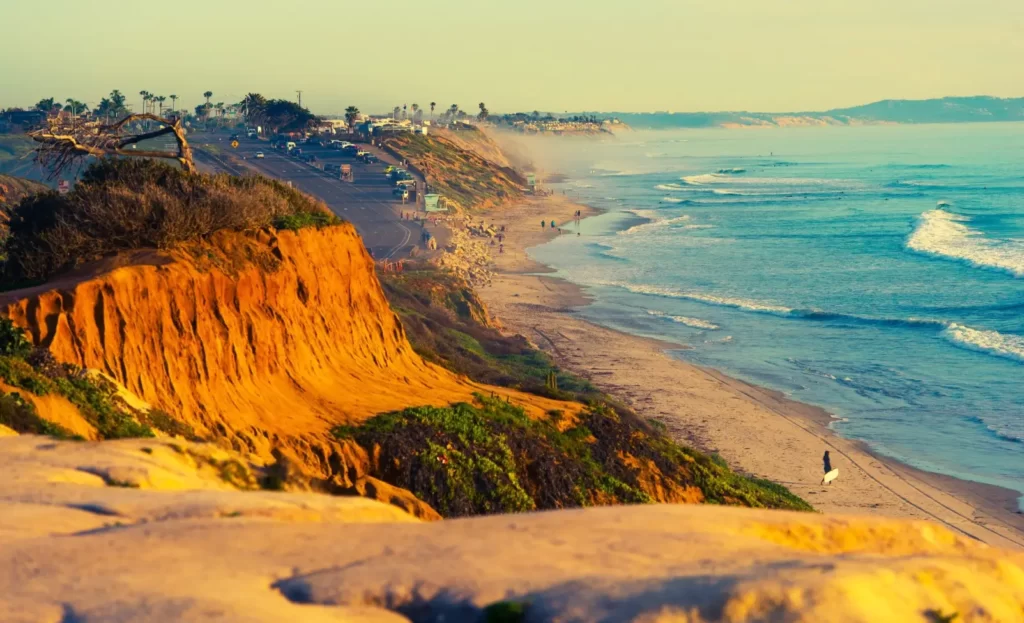 North County San Diego has some of the most scenic coastal locations and famous beaches. It's no wonder North County is renowned for its surfing culture!
Swami's Surf Beach, commonly called Swami's Beach or Swami's Reef, is one of the most famous of these beaches for surfing. Located in Encinitas, this surfing mecca is famed internationally, and whether you are a surfer or an onlooker, this beach is a great spot to surf or observe surfers as they ride the waves.
Del Mar Dog Beach is a piece of heaven on the beach for dog lovers. This location is the only beach site where dogs can be allowed off-leash in Del Mar. The main section of Del Mar Dog Beach hosts volleyball courts, a trail overlooking James Scripps Bluff Preserve, and welcomes dog owners and surfers looking to catch some waves.
This is a complete dog-friendly guide to San Diego you don't want to miss!
8. Visit The Hidden Gem of San Diego North County Fletcher Cove Beach Park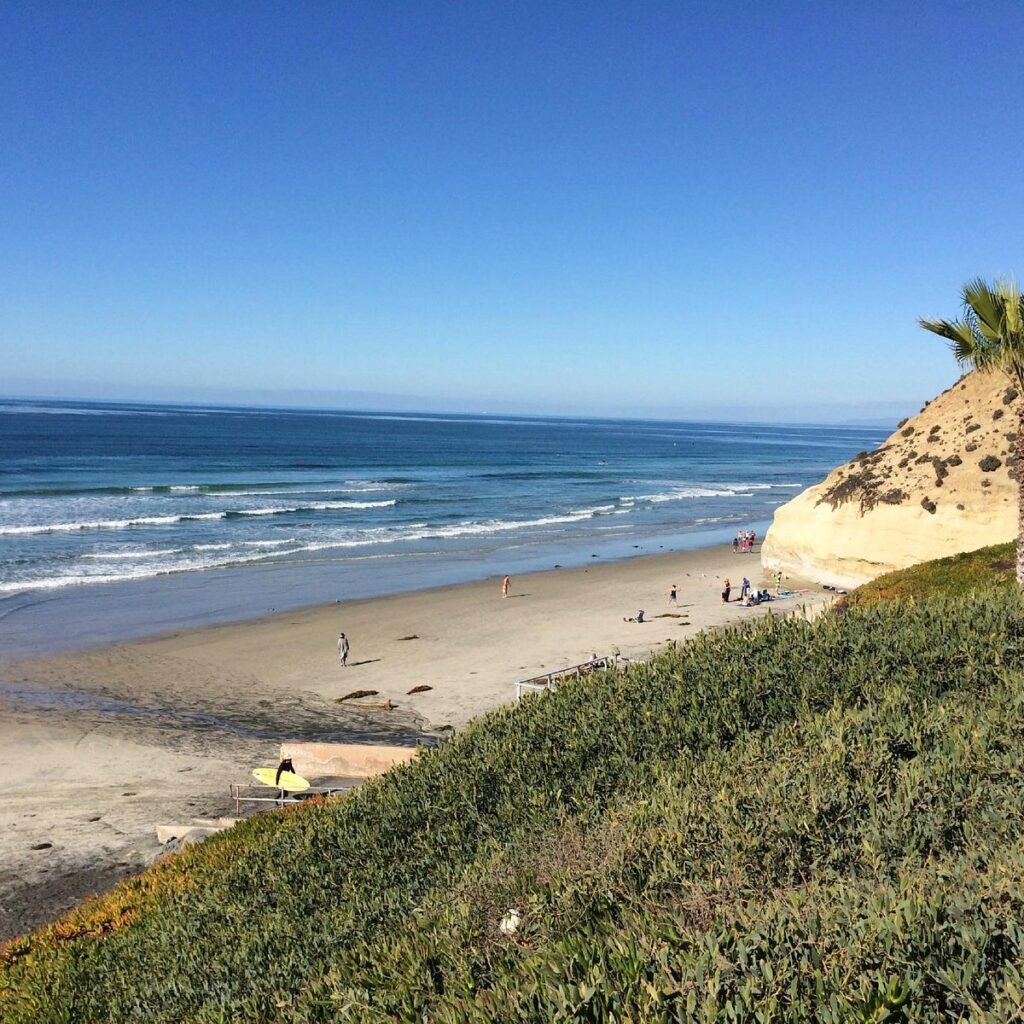 Considered a hidden gem of San Diego, Fletcher Cove Beach Park, known as Pillbox by locals, is found in Solana Beach. It is a secluded spot perfect for sunbathing, swimming, bodyboarding, and surfing. A family-friendly beach from atop the bluffs at Fletcher Cove Beach Park is a play area for children to have fun and for families to enjoy a picnic or lunch overlooking the breathtaking coastal views of the Pacific Ocean.
Fletcher Cove Beach Park has become a beloved gathering place for families, locals, and tourists alike as its picturesque and welcoming atmosphere has continued to grow in popularity with the community and visitors. For active goers looking to participate in recreational activities, kayaking and paddleboarding are popular at Fletcher Cove Beach Park, with exceptional perspectives of the Torrey Pines State Reserve, the San Dieguito Lagoon, and the San Dieguito River.
9. Walk Amongst Untamed Nature at The Torrey Pines State Natural Reserve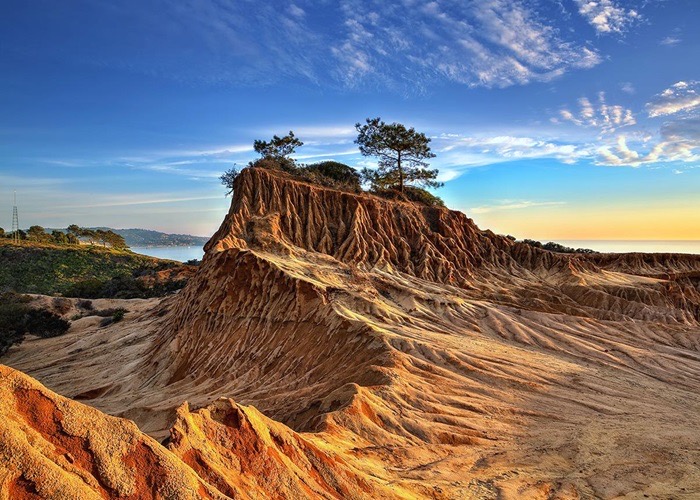 Part of La Jolla, Torrey Pines State Natural Reserve is one of the most untamed pieces of land that extends down the Southern California coast.
The reserve protects one of the rarest pine trees in the nation, the Pinus torreyana, which once grew in significant bouts in a more expansive area. Now, it only grows in Torrey Pines State Natural Reserve and on Santa Rosa Island. Torrey Pines State Natural Reserve also protects one of the last waterfowl refuges and salt marshes in Southern California, making the reserve a unique place to visit and walk amongst the rare species and habitats.
Numerous hiking trails wind through Torrey Pines State Natural Reserve to see views of famous landmarks such as Flat Rock. Four parks comprise the reserve, including the Prairie Creek Redwoods State Parks, Del Norte Coast, and Jebediah Smith. The parks protect the last of the Redwood, the tallest trees on the planet, rivers, oak woodlands, and long stretches of coastline.
11. Bask In the Breeze At Moonlight Beach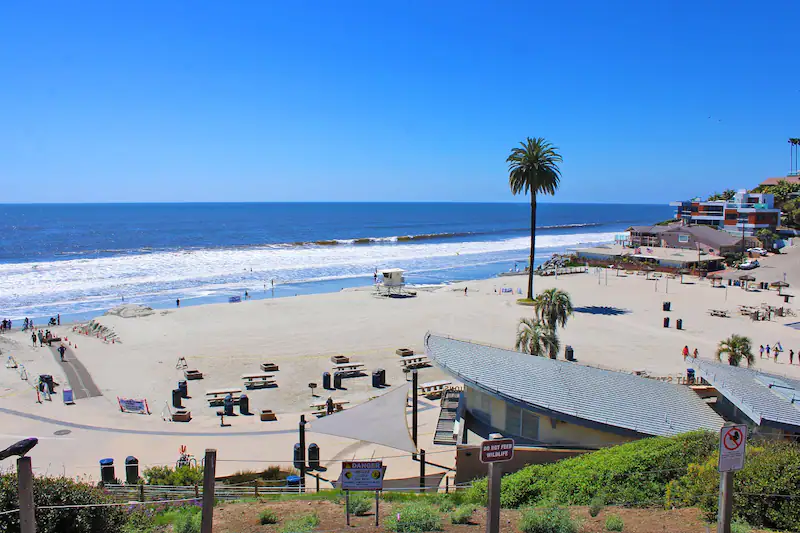 In Encinitas, Moonlight Beach, formerly known as Moonlight State Beach, is an active hub that attracts visitors and locals to participate in its various recreational opportunities. From swimming and surfing to fishing and playing beach volleyball, Moonlight Beach hosts plenty of opportunities to socialize, be active, and have fun in North County San Diego.
Moonlight Beach got its name due to locals visiting it and hosting midnight picnics in the early 1900s. Of course, picnicking at Moonlight Beach is still a favored pastime at this scenic beach that has become a family-friendly attraction thanks to its grass park, kids' play area, and lifeguards.
12. Smell The Flowers at The Carlsbad Flower Fields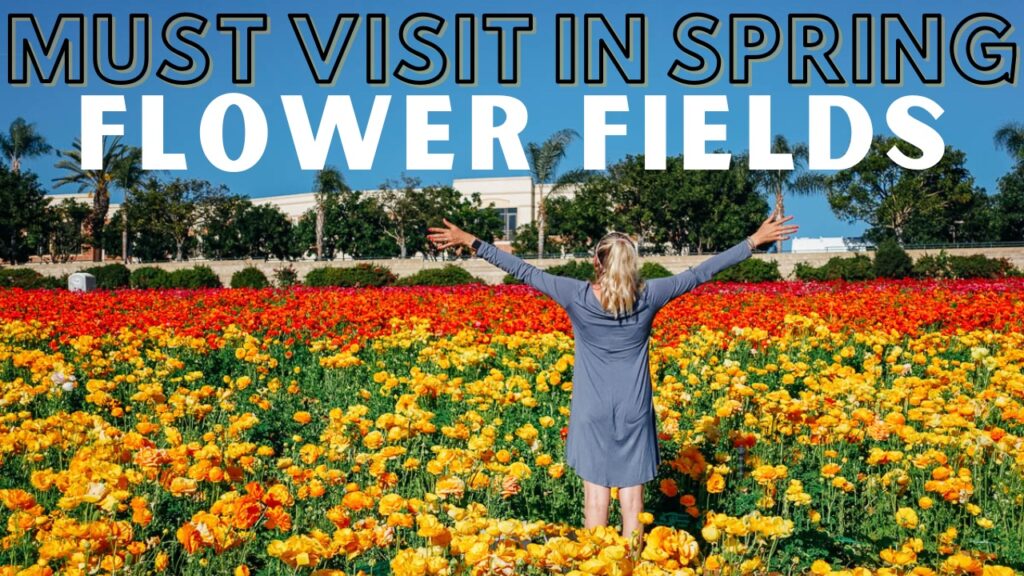 One of the most popular attractions of North County San Diego, the Carlsbad Flower Fields is an awe-inspiring array of vibrant flowers personified by the dedication that all started with Luther Gage's passion for horticulture.
The cultivation of 85 years of passion and hard work, the Carlsbad Flower Fields were grown from ranunculus seeds that generally range in colors from yellow and red but have since expanded to 13 other colors, plus picotee, thanks to a selective process. Now a famous attraction, the Carlsbad Flower Fields functions as a working ranch and tourist attraction, welcoming visitors to buy floral products made from the fields, learn fun historical facts, and participate in special events hosted at the fields.
13. Spend A Family Day at Legoland California Resort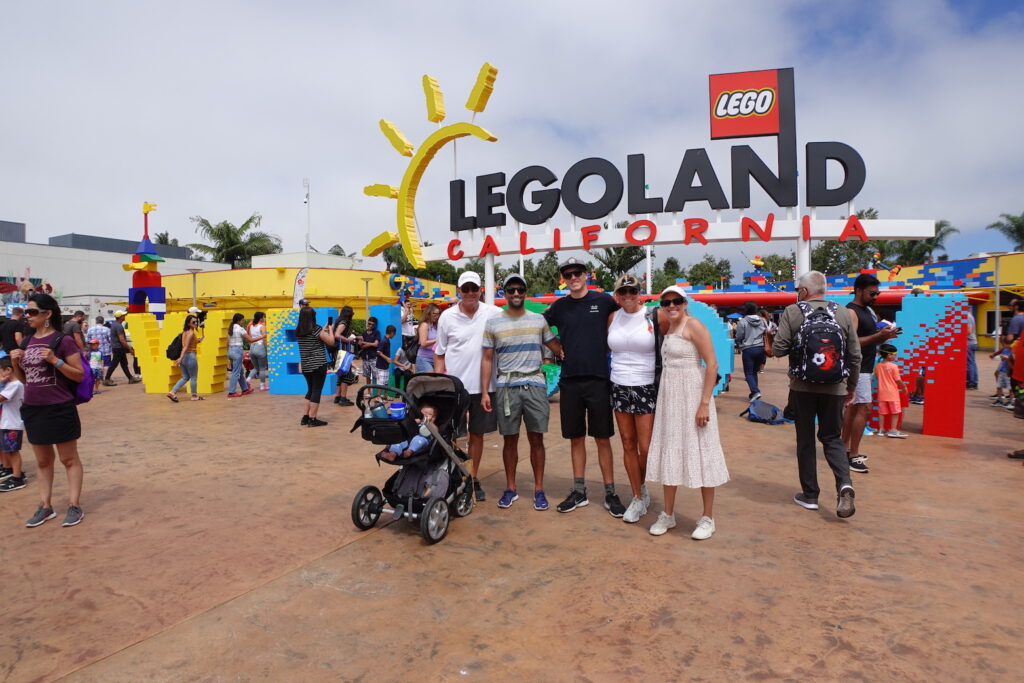 North of San Diego, located in Carlsbad is Legoland California Resort. This is every kid's dream destination!
GRAB DISCOUNTED LEGOLAND TICKETS HERE
Legoland California Resort's theme park hosts more than 60 kid-friendly rides and other attractions for kids to have the time of their lives. The park is generated to lean towards children ages two to 12, so your kids are guaranteed to have a blast driving their own cars at Driving School and conquering the Dragon Coaster. Next, explore the Adventurer's Club, a LEGO journey that takes you through ancient Egypt, the Amazon rainforest, and the freezing Arctic. Or head to the Coast Guard Build-A-Boat, where kids can build and race their own LEGO watercraft against other kids.
The fun is endless at Legoland California Resort – have a whole park-worth of attractions, rides, and shows to choose from!
Watch more here for tips and tricks on visiting Legoland!
14. Grab Food & Drinks at The Yellow Deli Vista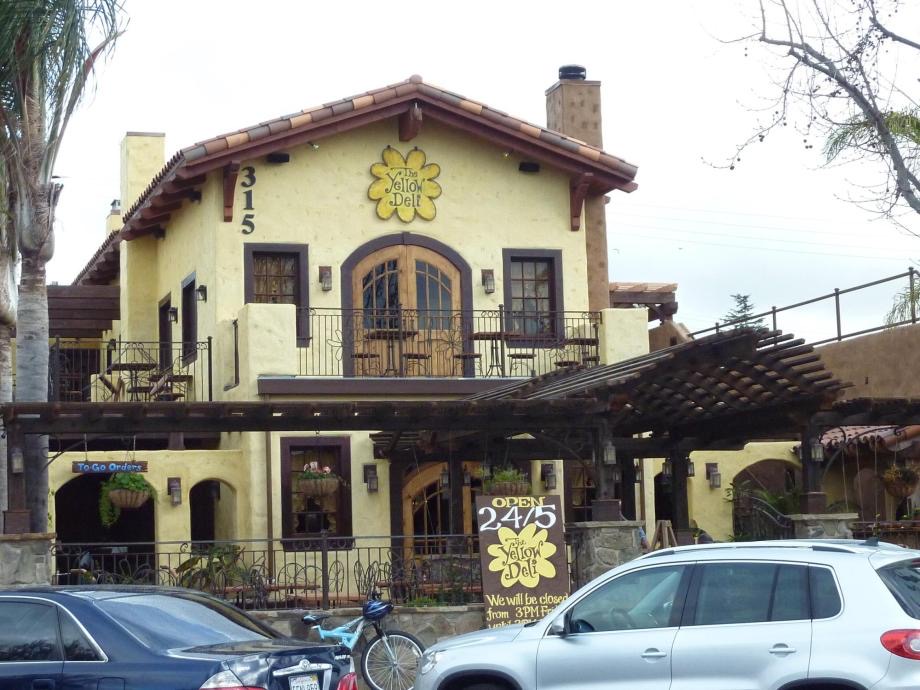 The Yellow Deli in Vista is not only a place to go for a great sandwich and socialization, but it's also full of historical importance.
The creator of the Yellow Deli Vista, Eugene Spriggs, was the founder of the international Christian movement Twelve Tribes, which came about in 1973 in Chattanooga, Tennessee. The Yellow Deli opened its doors in 1973 to welcome people from all walks of life, present a "living demonstration of God's love," and "serve the fruit of the Spirit." After that, the mission of Yellow Deli grew, expanding to other states, including California, where they opened the Yellow Deli Vista.
Now, visitors to the Yellow Deli Vista can go to this deli full of friendly and welcoming vibes to grab a great-tasting sandwich or other treats like fresh salads, smoothies, or juices.
My personal favorite is getting a hot steamed turkey sandwich with an iced yerba mate!
15. Stay, Golf, & Relax At The Park Hyatt Aviara Resort, Golf Club & Spa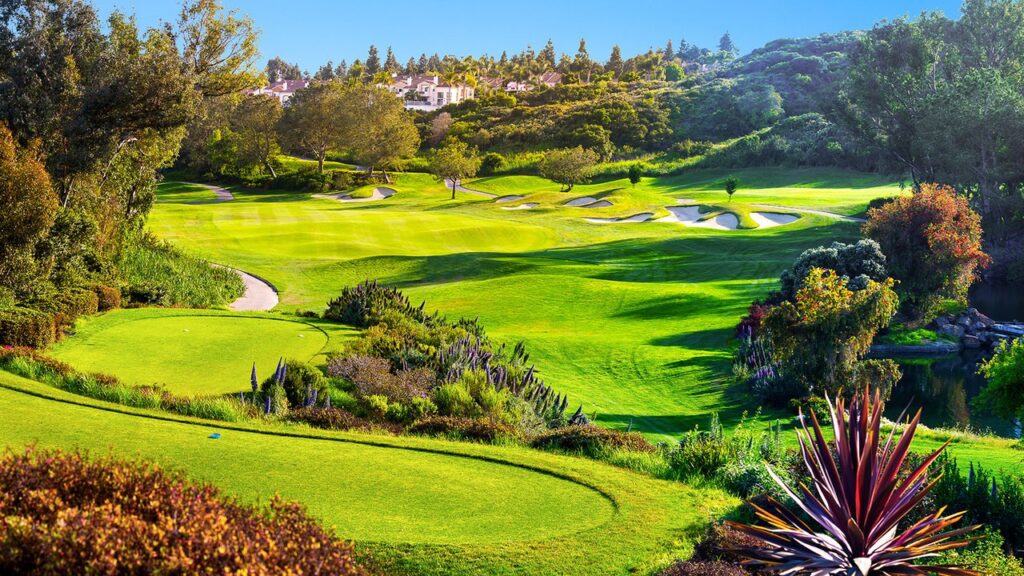 A five-star hotel in Carlsbad, the Park Hyatt Aviara Resort, Golf Club & Spa is an upmarket golf resort settled scenically near the Batiquitos Lagoon. It's also conveniently near other top attractions, such as the San Diego Botanic Garden, Legoland California Resort, and South Carlsbad State Beach.
If you desire to escape the stress of life and sink into luxury, then Park Hyatt Aviara Resort, Golf Club & Spa is the place to do it!
The Forbes Five-Star and AAA Five-Diamond resort feature world-class opportunities for relaxation and recreation, so whether you're planning on hitting a tee time at the golf course or laying down for a rejuvenating massage, the Park Hyatt Aviara Resort, Golf Club & Spa has got you covered.
16. Learn About Surfing History at The California Surf Museum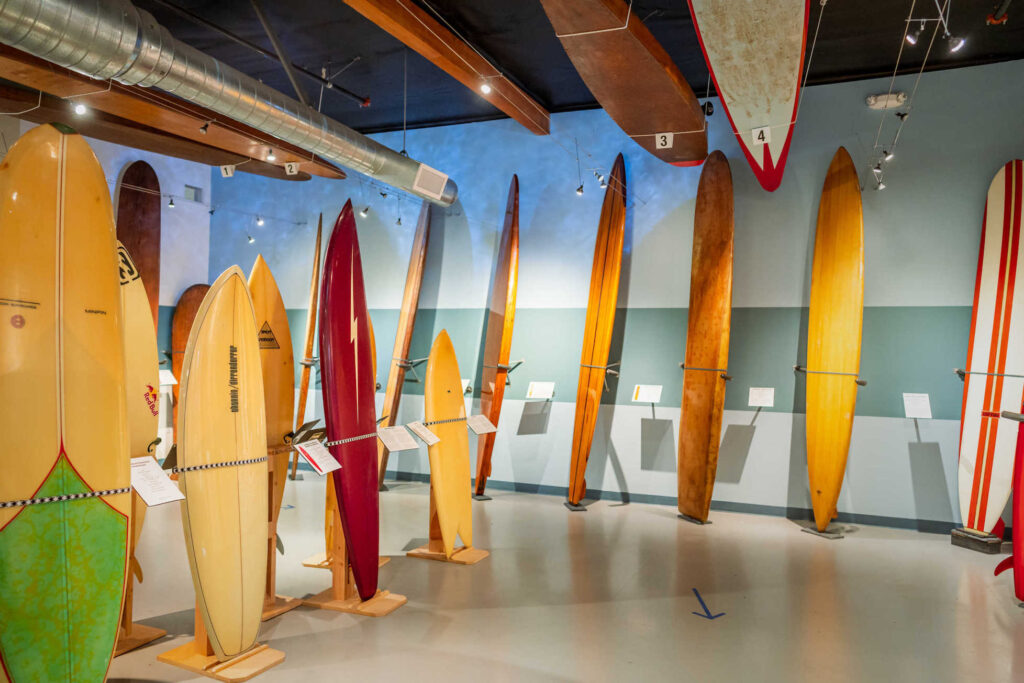 Founded in 1986 in Oceanside, the California Surf Museum archives, preserves, and displays artifacts and memorabilia to educate others on the history of surfing.
The permanent collection at the California Surf Museum shares the history of wave-riding and surfboards, though the museum also has rotating exhibitions throughout the year. As a result, California Surf Museum boasts one of the world's richest surfing history collections. For example, one of the permanent exhibitions includes a feature on Bethany Hamilton, the surfer infamously known for suffering a shark attack, her story is depicted famously in the movie Soul Surfer, and the museum preserves her bitten surfboard from the incident.
17. Go Shopping at The Carlsbad Premium Outlets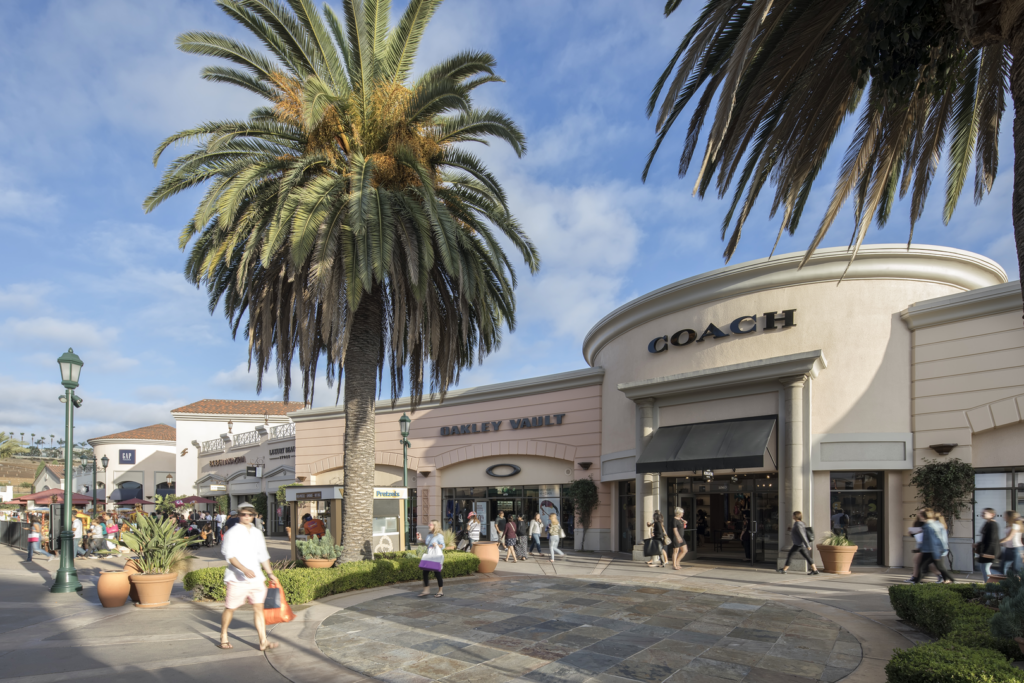 One of the premier shopping locations in North County San Diego, the Carlsbad Premium Outlets has more than 85 name-brand and designed outlet stores to choose from. So, whether shopping at Michael Kors or Kate Spade New York, you can expect to satisfy the need for quality retail therapy at the Carlsbad Premium Outlets while saving money with the affordable price options.
The outlet stores are conveniently located near other top attractions, including the San Diego Zoo Safari Park and the Carlsbad Flower Fields.
18. Hike to Potato Chip Rock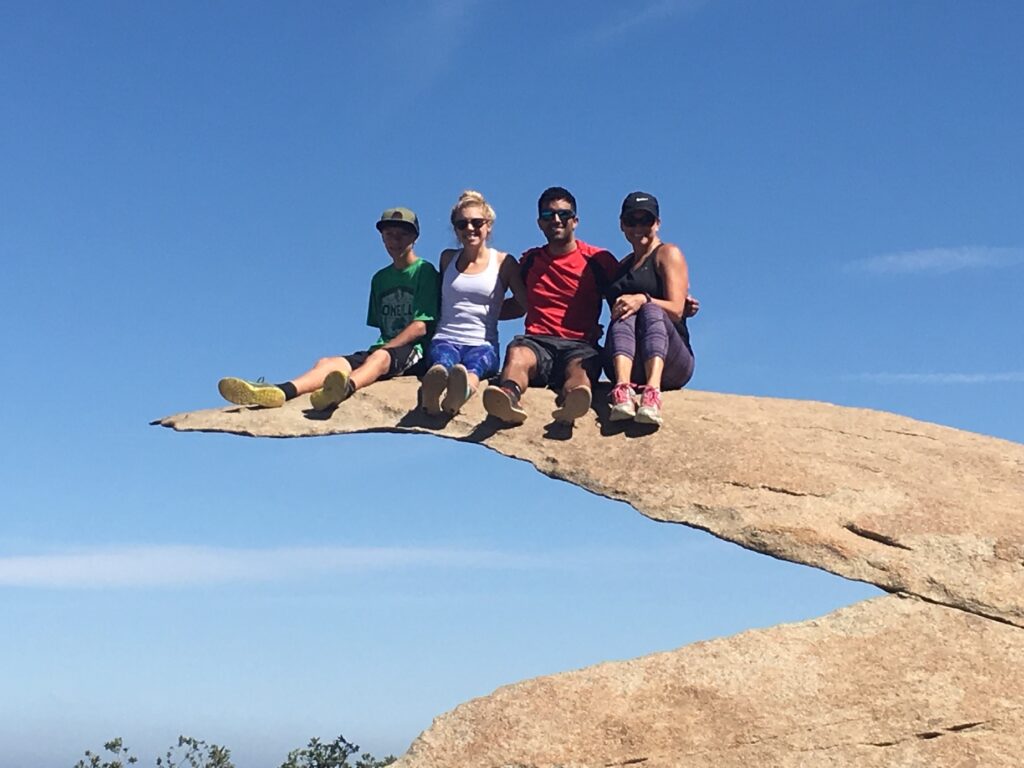 An iconic natural landmark in North County San Diego, Potato Chip Rock is a part of the Mount Woodson summit between Ramona and Poway.
The Potato Chip Rock is famous for its likened appearance to its namesake. Reaching Potato Chip Rock requires an eight-mile hike to the summit that is entirely rewarding with the breathtaking views from above. Once you've reached the top, don't forget to take a picture with one of North County San Diego's top photographic landmarks, Potato Chip Rock!
19. Enjoy a Dip in The Water At La Jolla Cove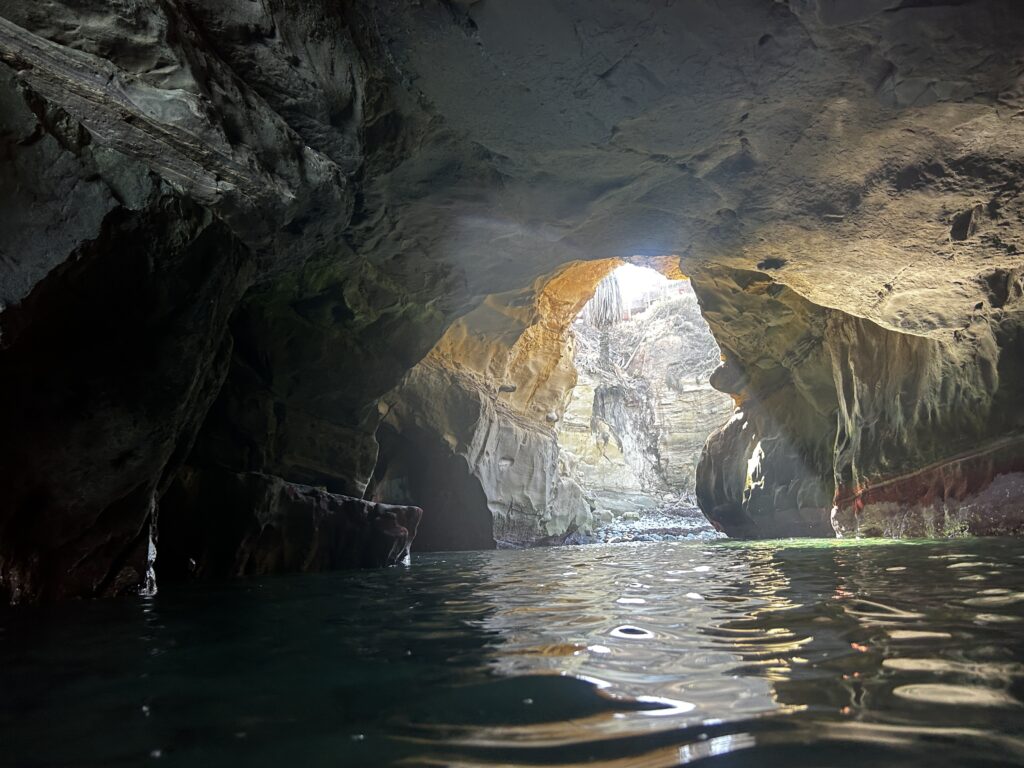 By far, one of the most popular attractions in San Diego County, La Jolla Cove, is a picturesque cove featuring a beach surrounded by rugged cliffs.
Part of a protected marine reserve, the cove is a prosperous spot full of enriched plant and animal life. This makes La Jolla Cove a favored spot for swimming, snorkeling, and scuba diving to bask in the natural beauty of the waters and the species that call it home. La Jolla Cove attracts visitors from across the globe to experience the magnificence of colorful sunsets, refreshing waters and thriving marine life. 
Like this post? Pin it for later!